This week flew by so quickly. I can't believe it's Friday. We've been working away in our bathroom this week and have made so much progress. I shared the new fluted door fronts in my Instagram stories (all shared to highlights). Thank you for all of the kind comments. It's really been fun to see small changes add up to a rather big impact. We are currently installing window treatments and I am over moon about the quality of drapery panels we ordered.
OUR GLASS BLOCK WALL
There is no question that the glass block wall is great for privacy. Having said that, it's not my favorite look. I also have known that warming up this wall would go a long way.
THE PLAN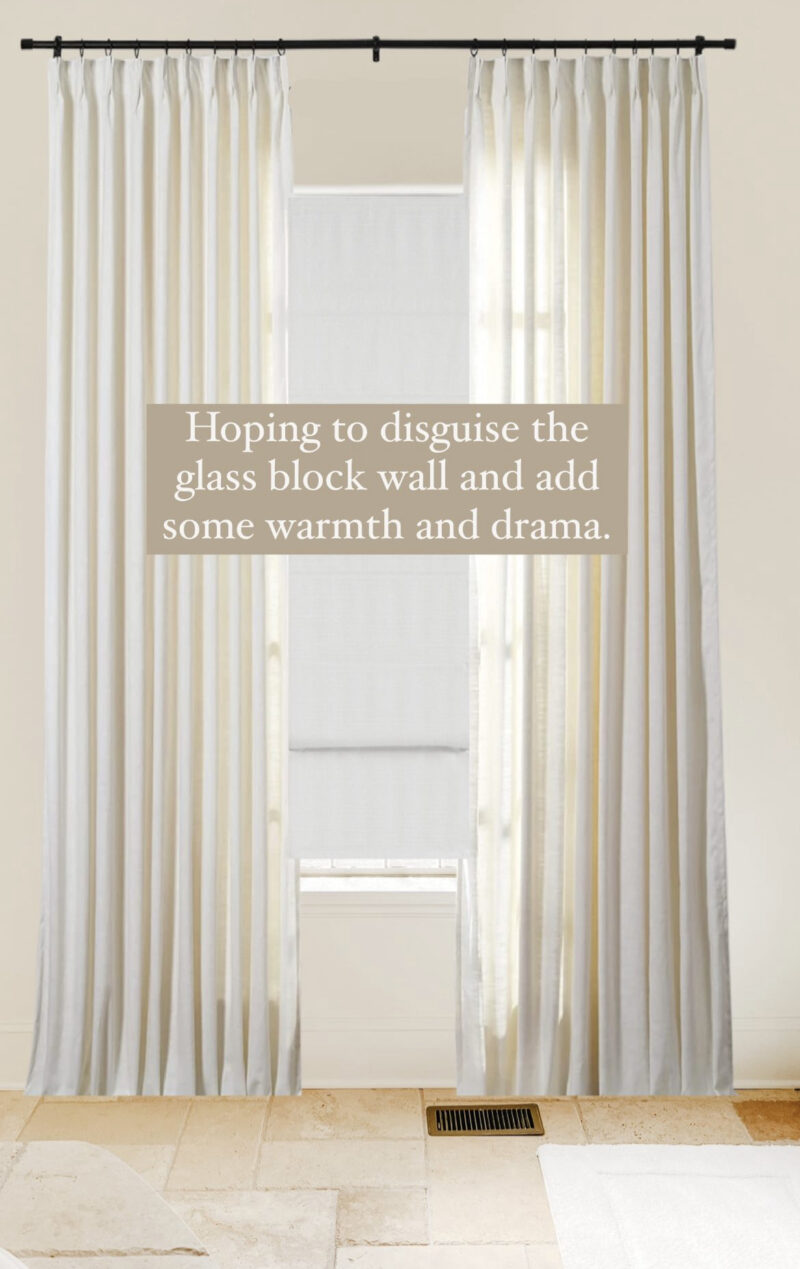 Here is a quick mock up of how I hope the wall will turn out. We will install our favorite drapery rod (and rings) and hang to pinch pleat drapery panels. There is a reason the drapery rod we chose has 48K reviews. It's easy to install and looks great. Plus it's $20. I will then use a spring rod and white linen to disguise the glass block wall. This will also cut down on the amount of heat that comes through this window.
HAD TO HAVE THESE
Once I saw the pinch pleat drapes in this gorgeous home, I was sold. They come in so many colors and are beautiful quality. I was able to specify pretty much everything about them.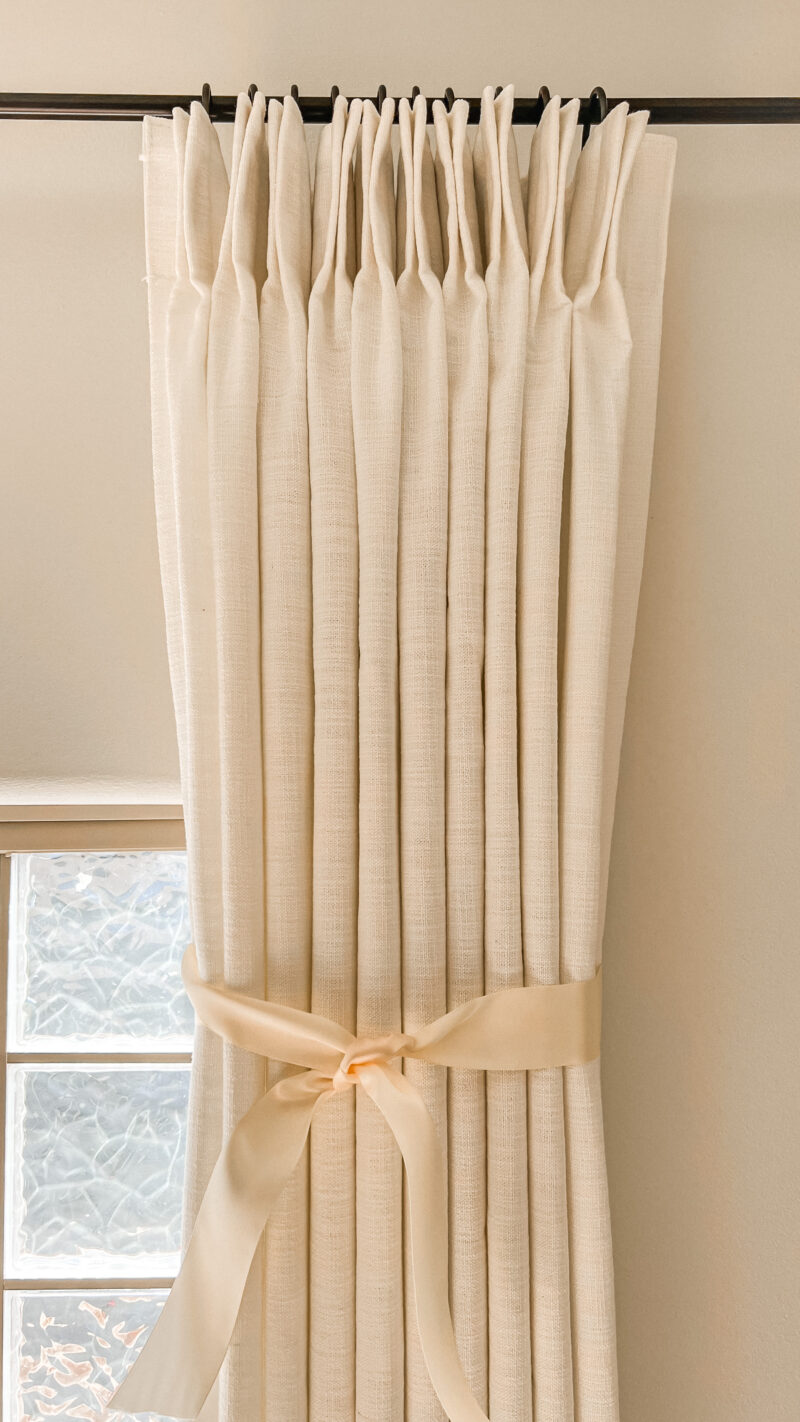 Here is a sneak peak. Currently training the pleats so that they fall correctly. It's an easy process of steaming them and then pulling the pleats forward. Secure with a few soft bows and let them be for a a few days (at least). When you release them, they will hang beautifully. They will also spread out and take up much more of the wall space but this gives you a good idea of the fabric.
These are the exact panels I ordered in the color BEIGE WHITE. A nice warm off-white but not as yellows as Creamy White. They are so well made and even come with adjustable hooks so that once they are on the rod, you can raise and lower them. Genius. They arrived in less than two weeks and I absolutely recommend them.
You can also order them directly here. I ordered the Isabella but they have so many great options.
As soon as the wall is complete, I will be back with an update. Enjoy our weekend, friends.