Hi friends. I thought I would share a bit of good news this morning. While I shared this on Instagram, I realized I never let my blog readers know about a very special client of ours being featured in Better Homes and Gardens. Most of you may remember that my sister and I worked together to decorate for clients a couple of years back. We loved every minute of it. And while life got in the way and we decided we could only spread ourselves so thin, the time we spent working with this particular client was truly so much fun.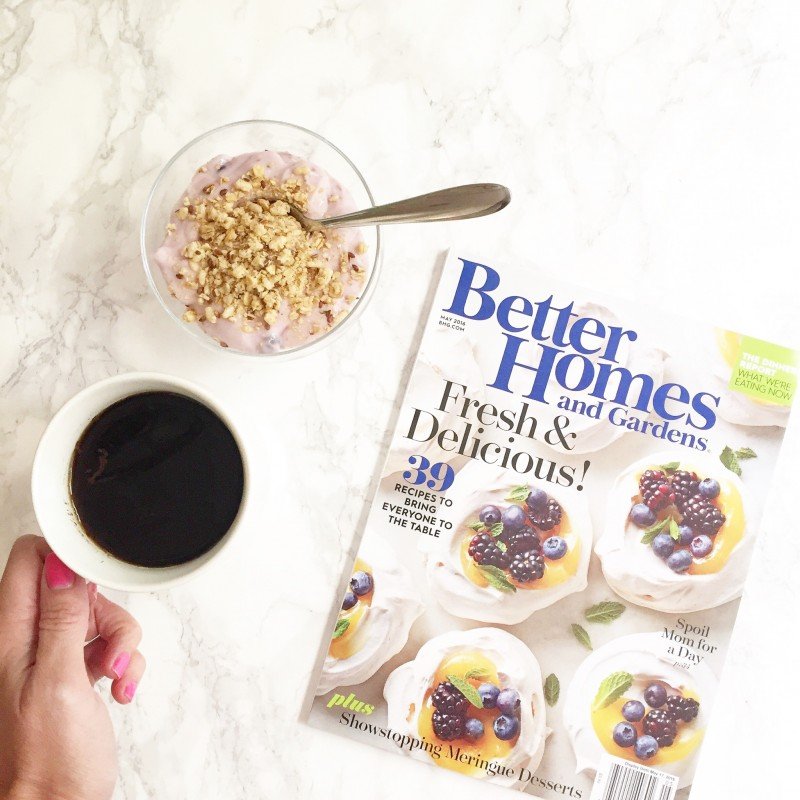 You can check out the Better Homes and Gardens feature in the May issue. The couple worked with a very talented contractor to execute the remodel and my sister, Kristin, and I decorated the new space.
I love the story behind this remodel. I am sharing a bit of Jenn and Paul's story below.
Paul:  Before purchasing this house we lived in a brand new house.  We watched a lot of home improvement shows and they made remodeling an old house look so easy and romantic.  We thought it looked like fun so we started looking for homes in the older section of Orange County.   We looked for 6 months and never found exactly what we were looking for.  I even drove around the neighborhoods and wrote down addresses of good "target" homes and sent all of them letters trying to get them to sell, with no luck.  I told Jenn that we should take a break from looking for homes.  The next day, she called me all excited saying she found the house.  She was so excited while she was driving home she ran a stop sign and got pulled over by a police officer.  The officer must have understood her enthusiasm and let her go with a warning.
Once I saw the home I loved it right away but I knew we would remodel.  We had great aspirations but our second child was born in 2004 and for the near future all of our time and money went to children.  Then in 2007, our third child was born so the remodel was delayed again, for four years.  We continued to think about how we wanted to remodel the house but we knew we wanted to do something major with the layout so we continued to save and dream. Before we went through with the remodel we first explored the idea of moving.  We looked at a few houses but nothing really was exactly what we wanted and anything we kind of liked would have required a remodel anyway.  Once we decided to stay we knew we wanted a great room that would accommodate large groups.  We love to entertain and we come from big families so we knew we needed a lot of space to accommodate large groups.  A few key attributes of the remodel that we knew that we wanted was an open space where I could cook (I love to cook!) and still be part of hosting the party, a big island that would accommodate many guests standing around it and an area for a large dining table for hosting Christmas dinner.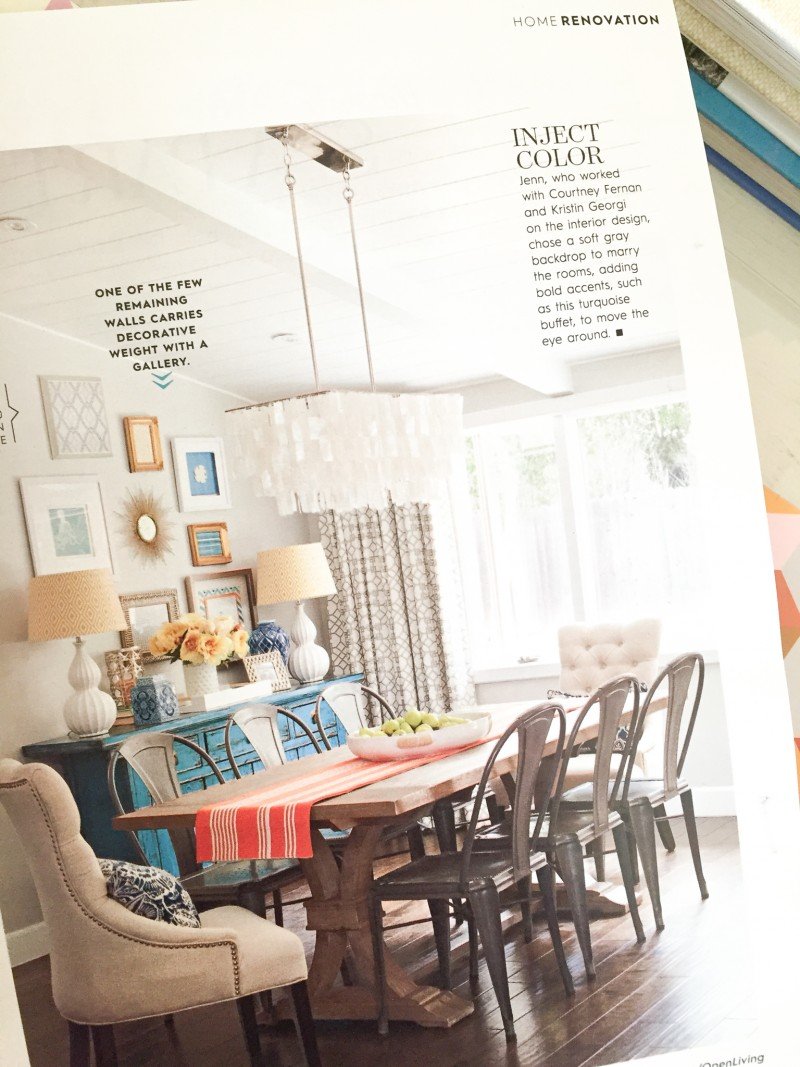 Paul:  What we love about the house is that it is very charming with a lot of character.  The house is bright and cozy at the same time.  The layout and decor is so inviting and welcomes guests with open arms.  The new great room is perfect for entertaining with family and friends or just relaxing and playing with the kids. We are definitely staying until all the kids are raised and off on their own.  With our youngest being 6 we are going to be here a long time and we love it!!!
You have to see the before photos! You won't believe it. Such a transformation and inspiring story about loving the home you're in just by using some imagination (and a talented contractor!).
Also very special for Kristin and I too see this published as we grew up with this Magazine in our home. Now my mom gets to enjoy seeing something we worked on together in the pages of this magazine. Thank you to Better Homes and Gardens and the entire team. And thank you to Jenn and Paul. We absolutely adore your family.
*We are no longer accepting design clients.