Good morning. This is one of those very difficult weeks to post but I am going to continue with my planned content. It's not always easy to honor commitments during times like this, but I feel I should. I'm kicking off the upcoming holiday season with my black and white Halloween mantel. It's simple and clean with just at touch of spooky.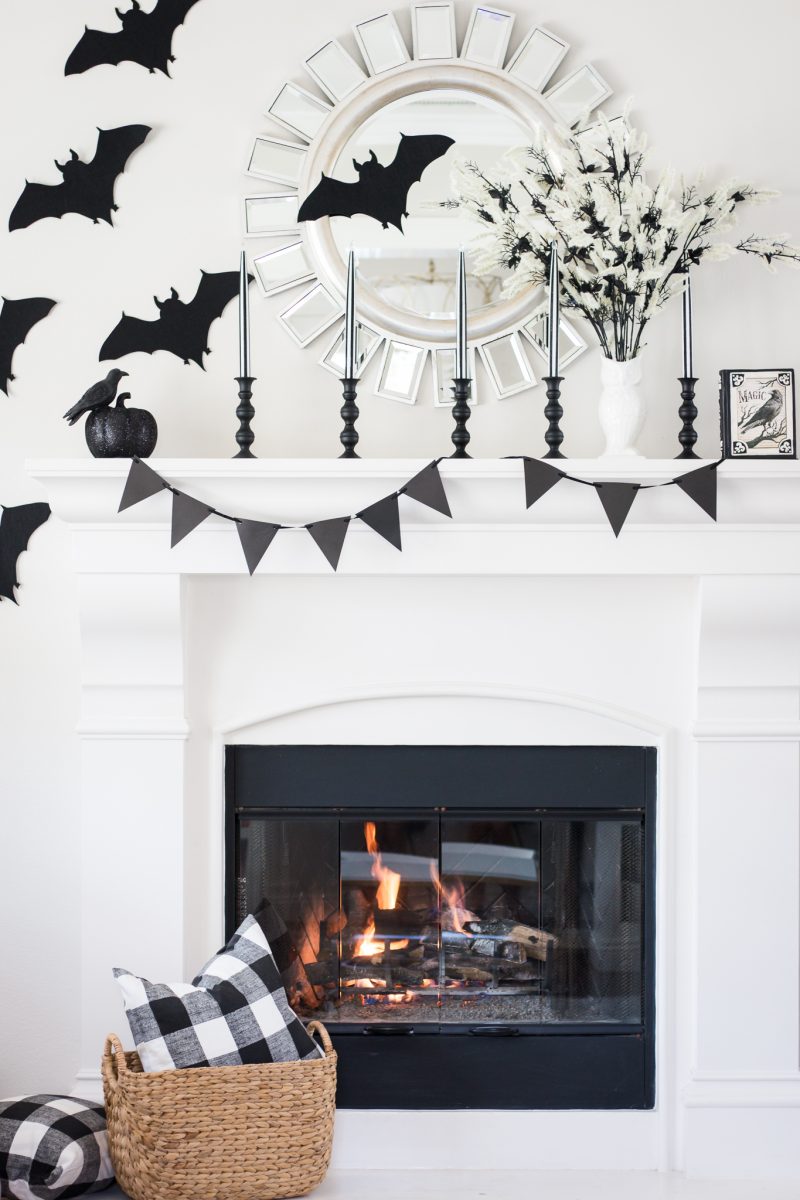 So I have to share what happened a couple of days ago. Obviously my chidlren are used to me decorating and working on projects. But when my daughter came home from school and saw our mantel all decked out for Halloween she was so excited. Her reaction was adorable and completely unexpected. I often quiz her for tests in this front room and while we were going over Science flash cards she kept staring at the striped candles saying how much she loves them. Girl after my own heart. I built this entire mantel around those striped candles!
THE DETAILS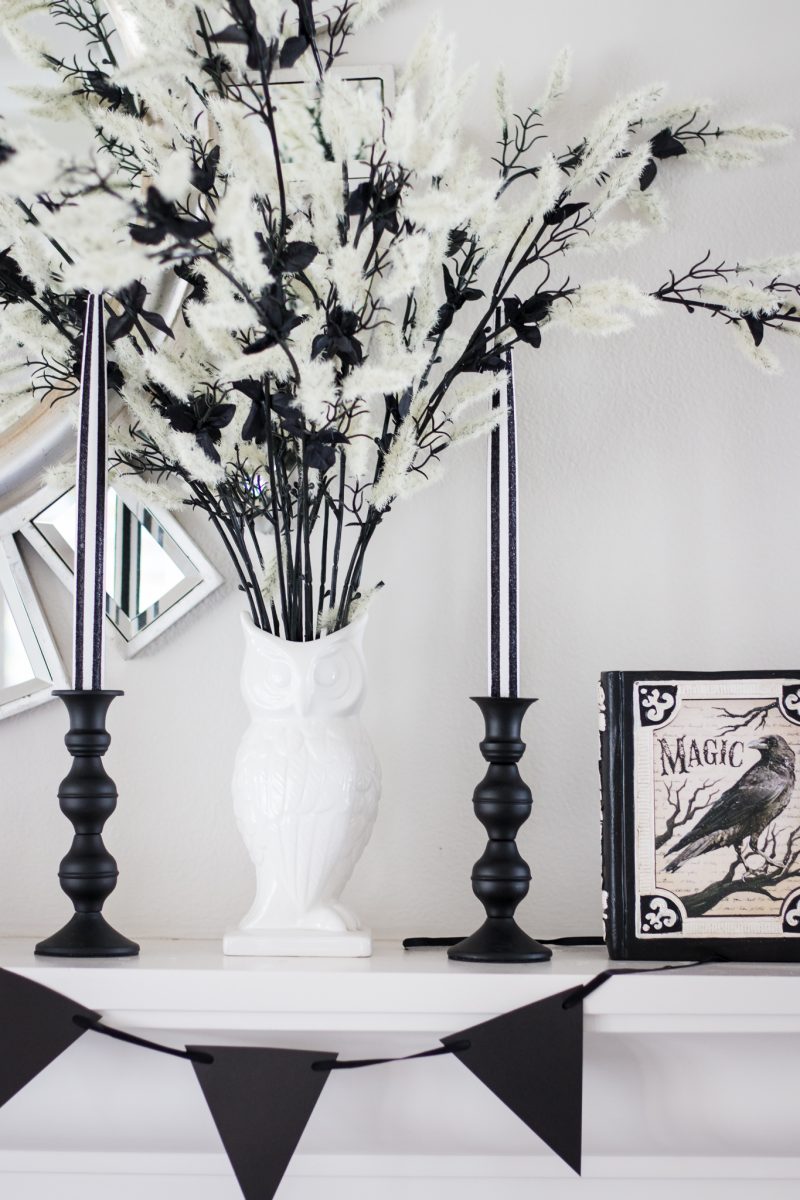 Everything I used can be found at Michaels. I couldn't quite come up with what I wanted to do until I saw these striped tapers. They come in sets of two and are so much fun. They even light up which is fun for night time.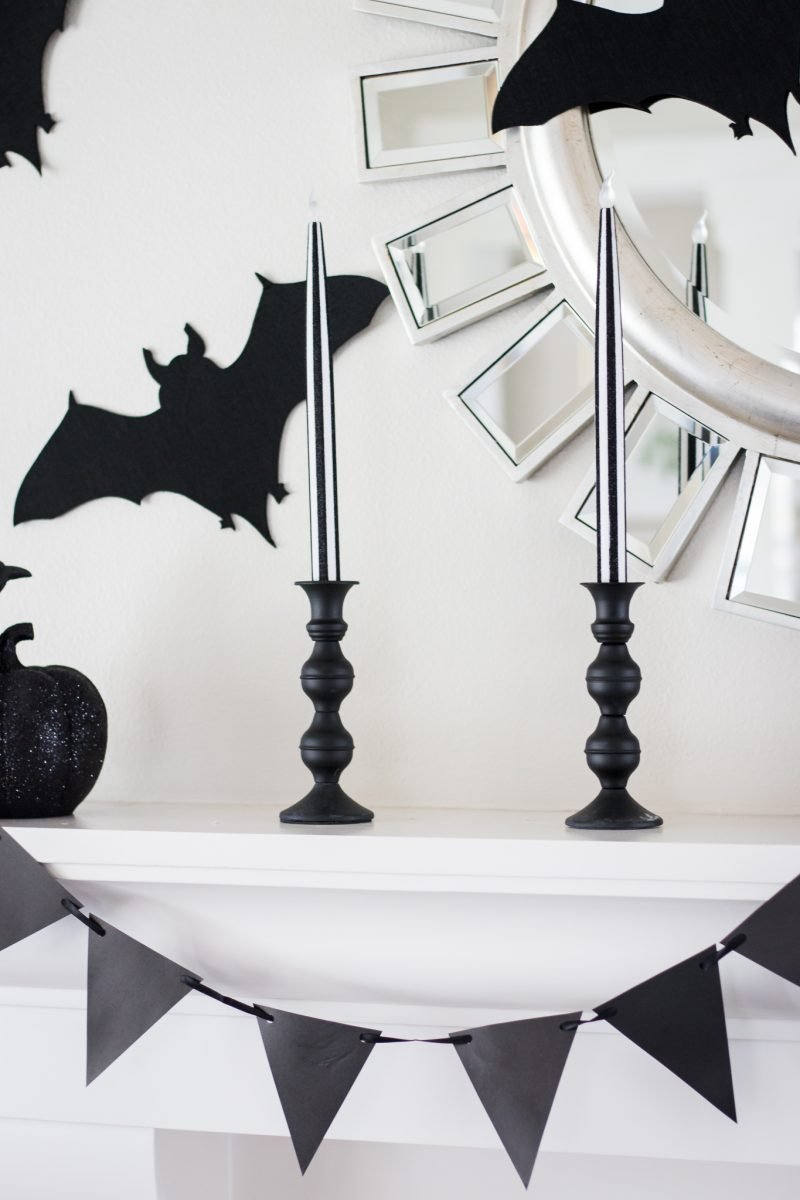 The felt bats are an easy and inexpensive way to make a big statement. I just used masking tape to adhere them to the wall.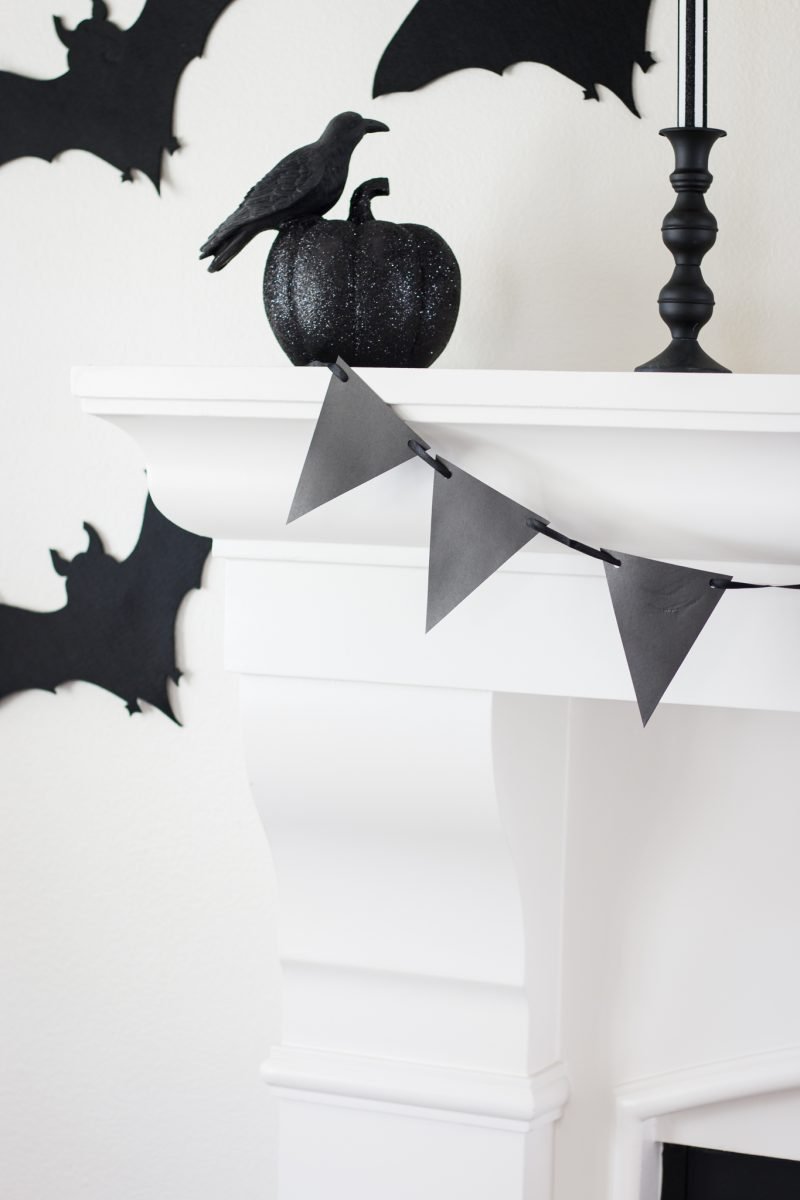 I loved the crow on the pumpkin because it almost feels like a silhouette perched up there.
BLACK & WHITE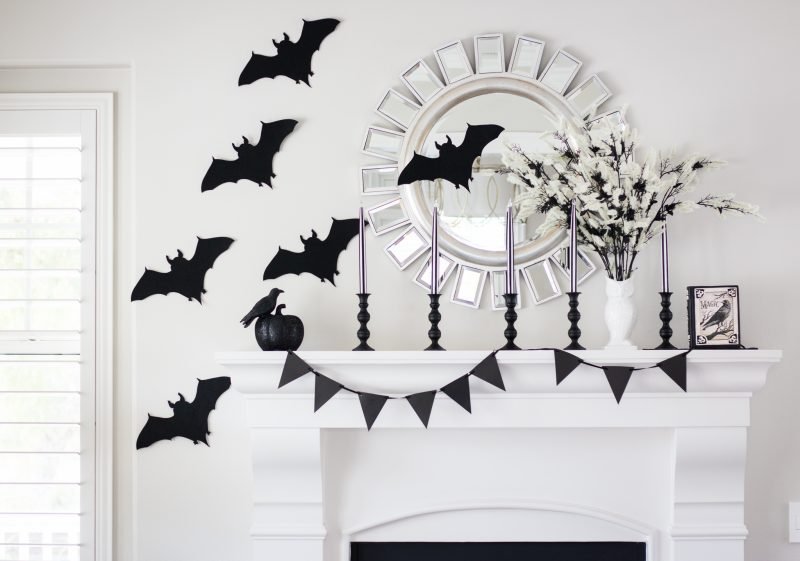 The owl vase was something I already had. I first bought it back when we remodeled our children's bathroom.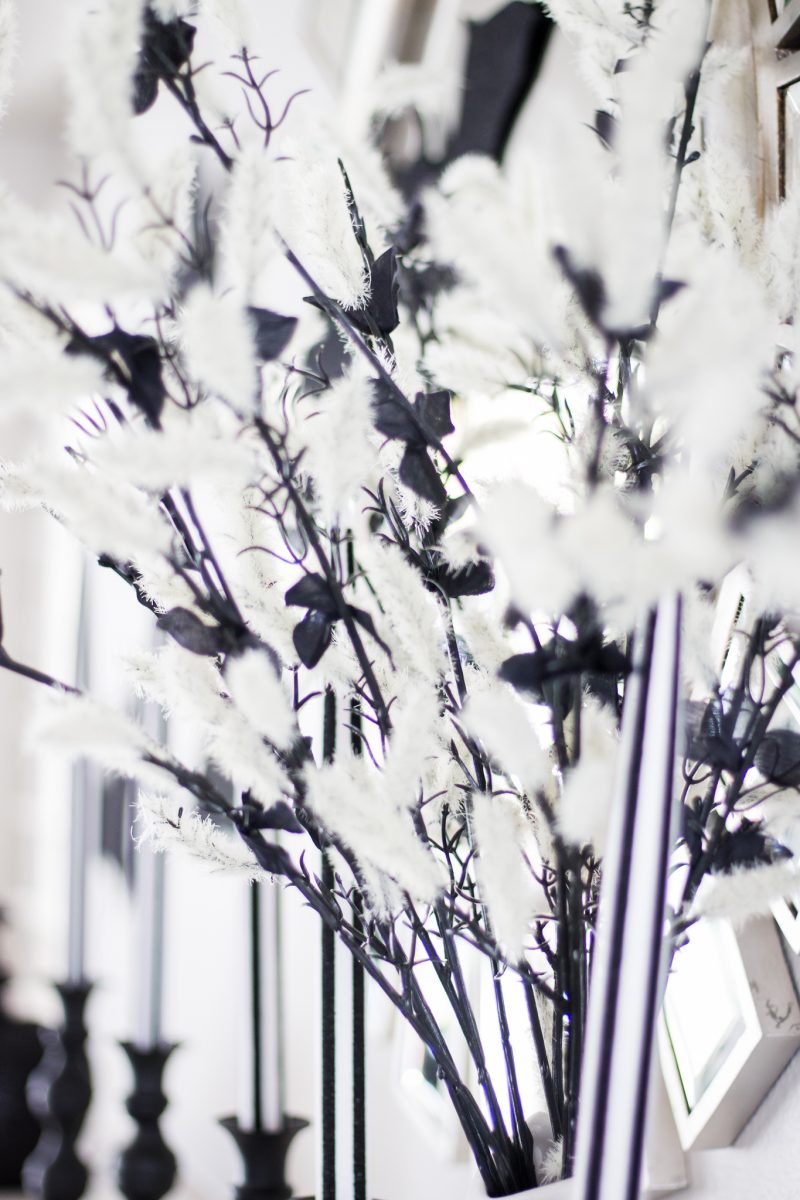 These rather spooky stems are an easy way to soften the entire look. I used two bundles from Michaels.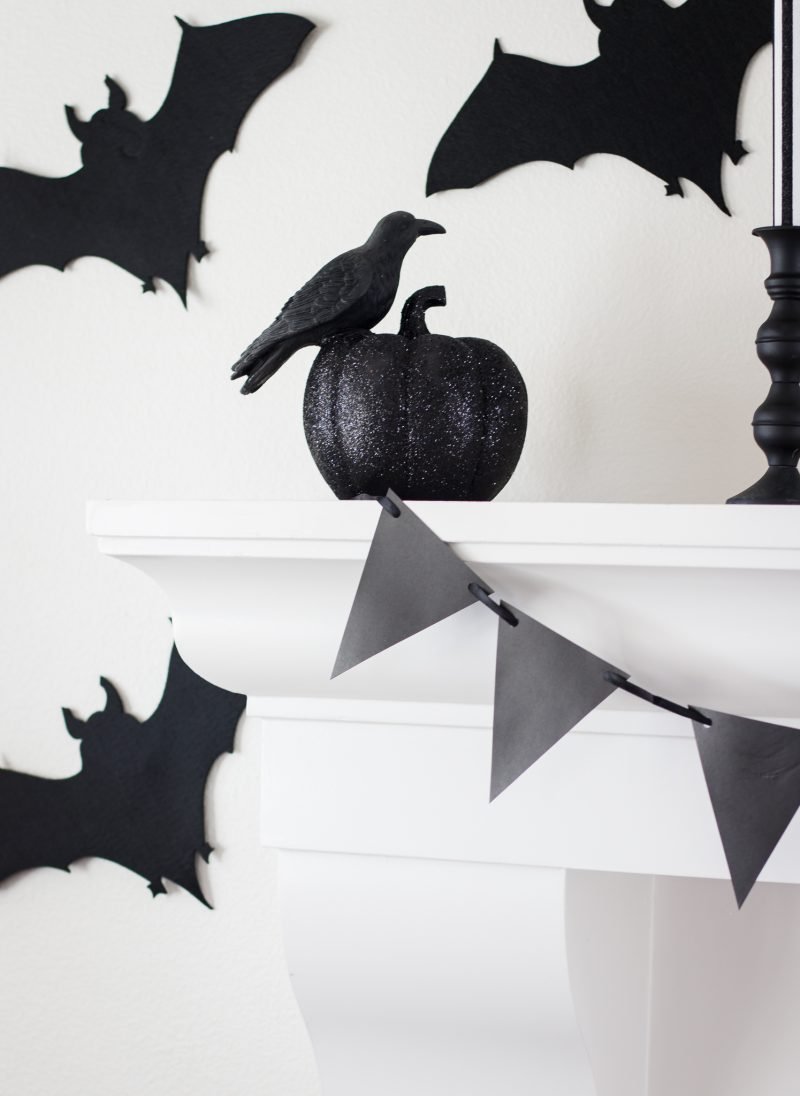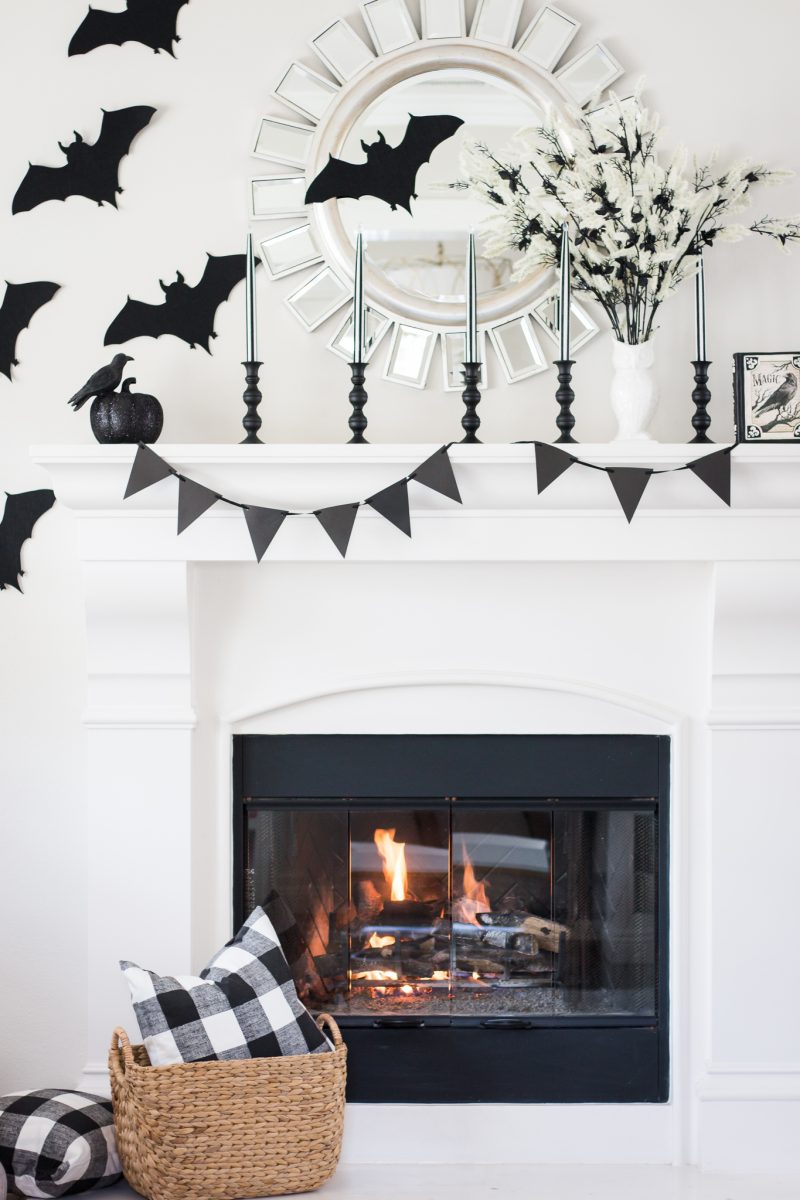 Halloween, we're ready for you. Well, not really! The kids still have no idea what they want to be and this is the extent of our decor for now. But we'll get there.
Wanting to make your own Spooky mantel or decorate your house a bit, you can find fun things over at Michaels.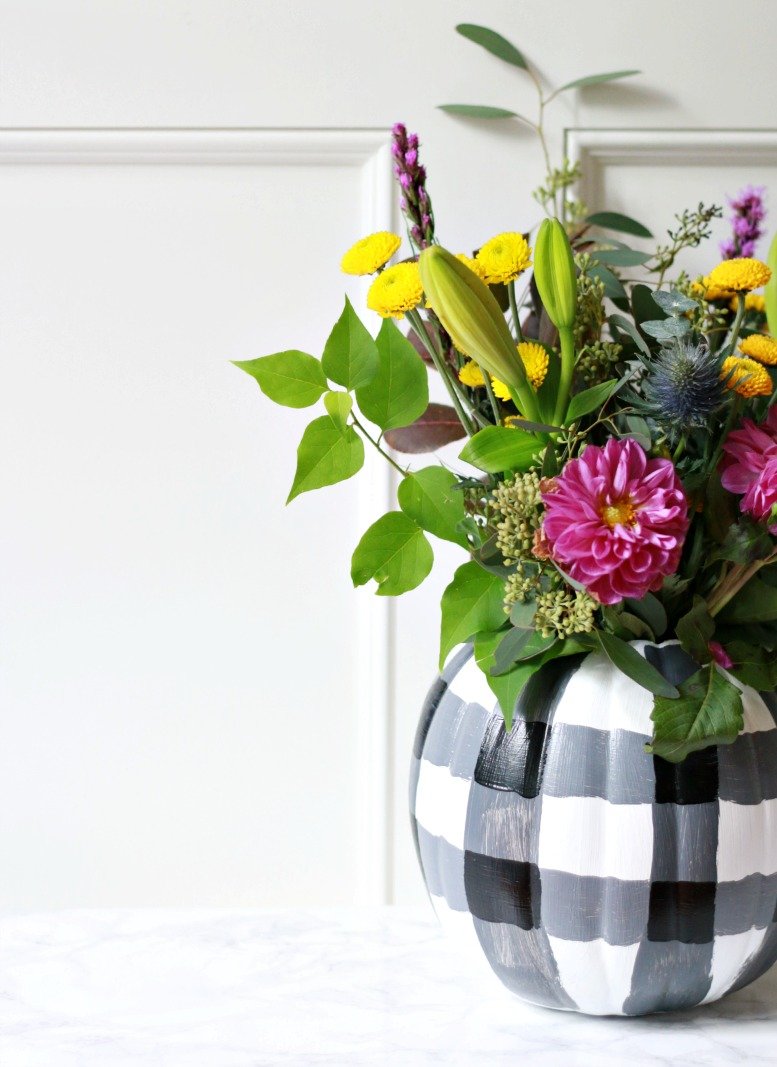 If you're looking for an easy DIY, this plaid pumpkin was a big hit and not difficult to make!
I hope you all have a good day. I know we are all struggling with all of the sadness and tragedy in our world right now. Hopefully you can find a moment for yourself today.
*Proud to partner with Michaels over the years as a Michaels Maker