*Today's post sponsored by Walmart.
Good morning, sweet friends. Keeping things light and easy today and I am excited to bring you casual styles all for under $40. In fact most of the pieces are under $15. One of my top selling items from 2019 was a striped sweater from Walmart. So when they invited me to share Spring styles I knew it was a great fit. In fact, many of you mentioned looking for budget items when you filled out the blog redesign form. It's my pleasure to bring you affordable and stylish finds.
STYLE FOR LESS
Whether it's running to the grocery store or getting down on the floor to play with the kiddos, this outfit will see you through. I have always been on the denim shorts train but have never worn the longer length. I actually LOVE them. They are extremely comfortable and come in a handful of different washes. You won't believe the price.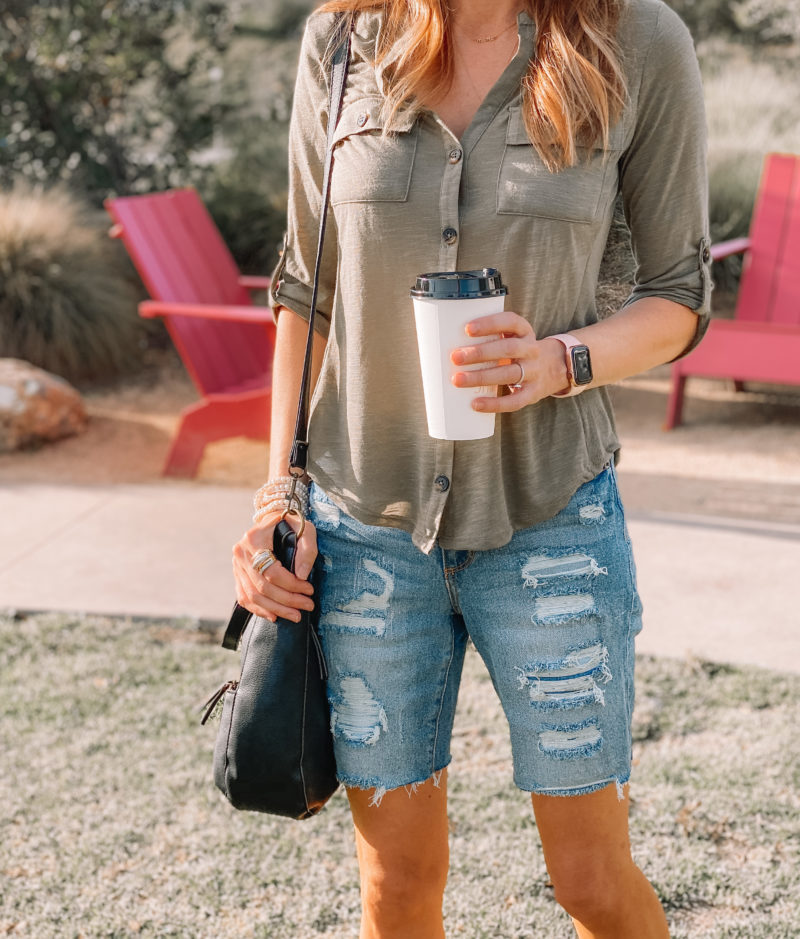 This top is extremely soft and comes in a few colors. It looks darling tied at the waist or worn straight like this. It has a really flattering cut and I appreciate the ribbed material on the sides. A really nice detail. The safari trend is big for Spring and I like this subtle nod to that with the army green color.
CASUAL VIBES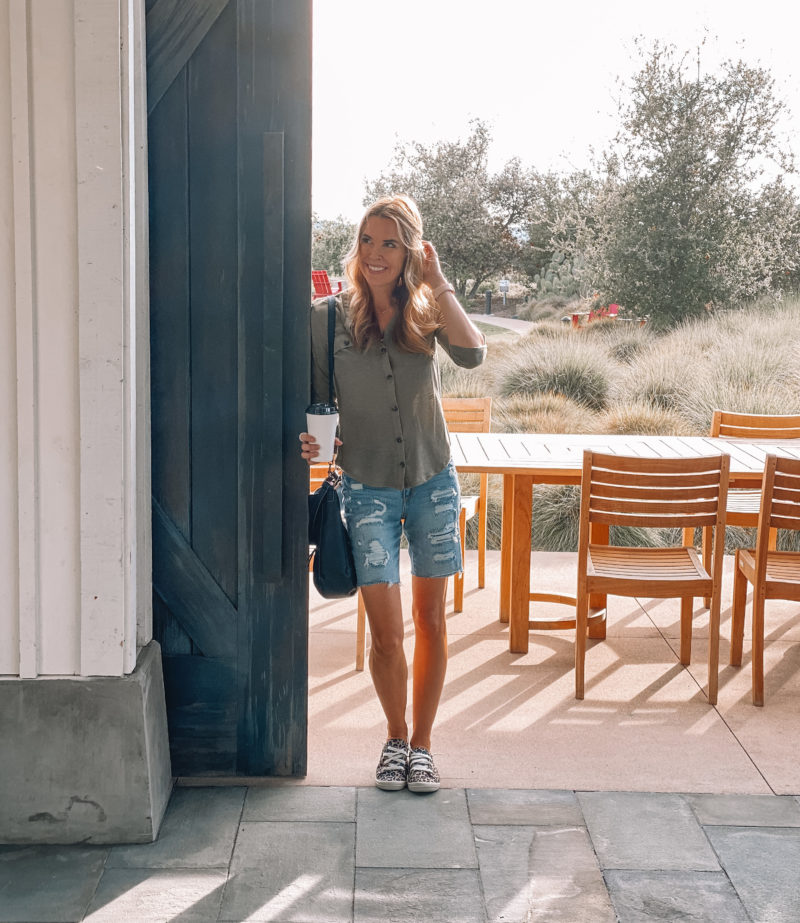 shorts | top | sneakers | handbag
THE DETAILS
My leopard sneakers are under $10. Yep, that's right. And they are so comfortable. I sized up to an 8 (usually a 7.5). Leopard is always a great neutral and I like the pattern they add to this look.
shorts | top | sneakers | handbag
If you are looking for a generously sized handbag, this darling bag will only set you back $20. It reminds me so much of the higher end bags. It's very soft and falls really nicely when you wear it over your shoulder. The longer strap is adjustable so you don't have to wear it as low as I am. Totally up to you and what your prefer. It's a great bag for moms because it can hold so much. You can buy this entire outfit from Walmart for under $60. Love that.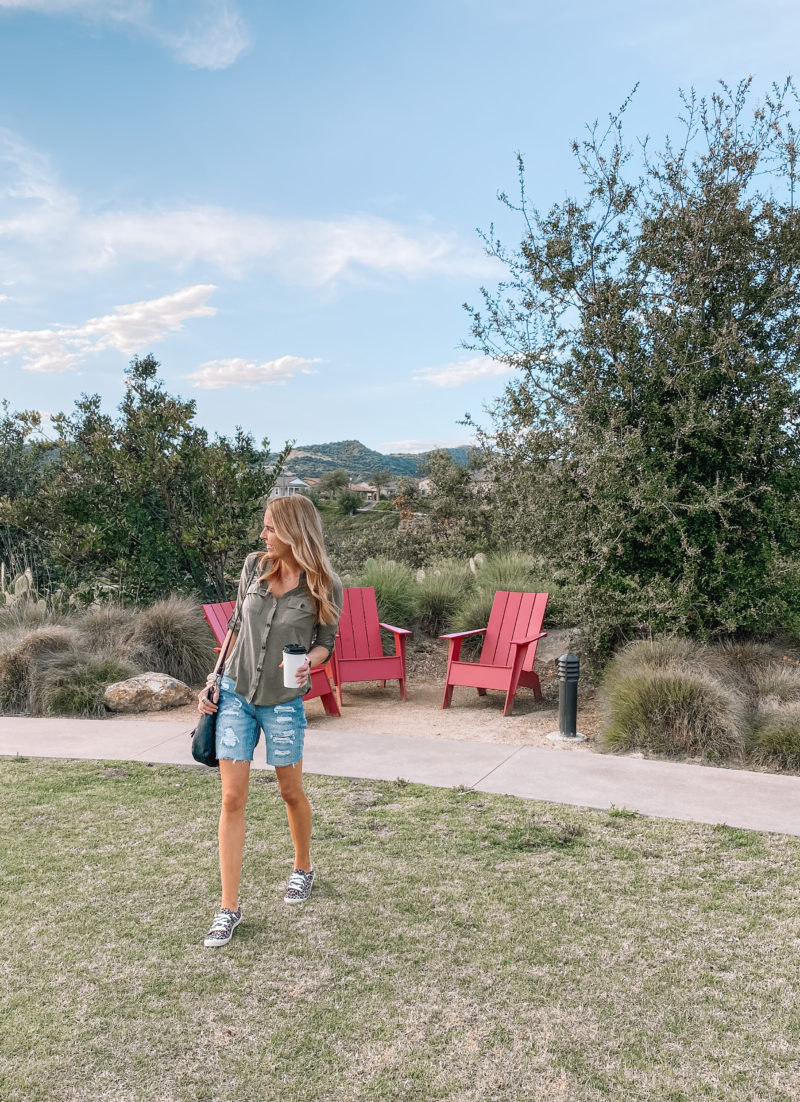 Fit: The shorts are junior sizing so to help you with that I would normally wear a size 25 but in these I am a size 3. I hope that is helpful.
MORE CUTE FINDS

The tie dye trend is in full swing and this skirt would look adorable with a white t-shirt and sneakers. Great look for Spring. Or get cozy in these jammies. You can check out more affordable and on-trend pieces here.
Wishing you all a wonderful St. Patrick's Day. May the luck of the Irish be with all of us. Stay healthy, everyone.