Friday came so quickly this week. Did it for you? My daughter is in fifth grade this year and the homework load is no joke. I know it always just takes some time to settle into a routine so I am hopeful it will be less time-consuming as we go. The good thing is that she loves it. But three cheers for a long weekend. If you are new to my blog, I often post about date nights. My husband and I think that setting aside time each week is really important. I also thought it would be fun to switch things up and share about men's style today plus a chic new spot we found.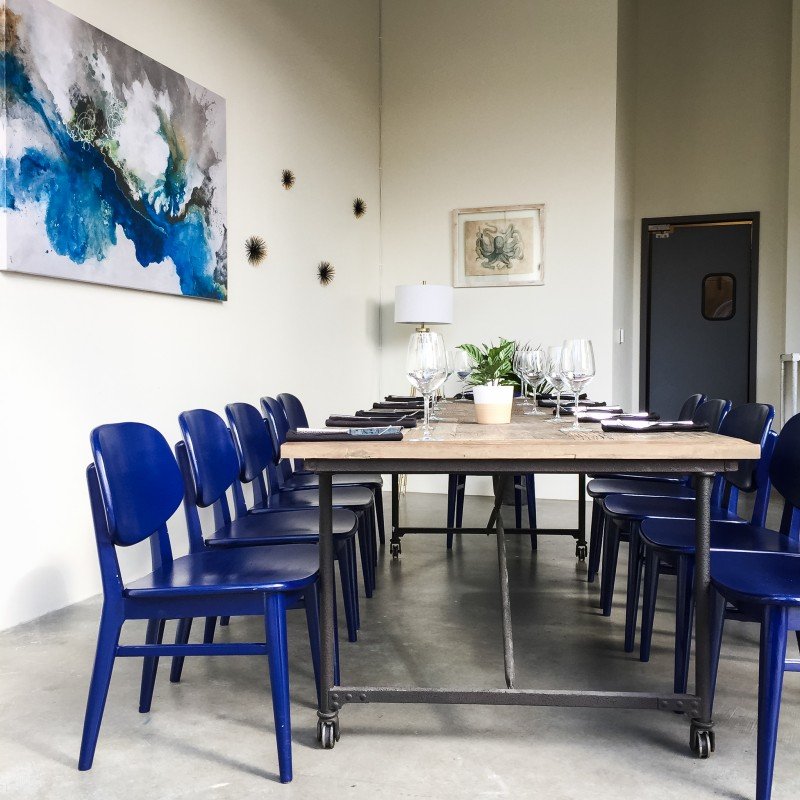 Date Night Hot Spot
I had mentioned a great little spot in a previous Monday Morning Wrap-Up and I wanted to share more about it. It's a chic new spot called Anchor Hitch. It's locate in Orange County and it's a seafood and raw bar. The ambiance is really cool. It opens up into a larger area that has other bars, shops and restaurants. They even have table tennis and lounge areas. Just a really fun place to hang out for a bit. We hit it up late afternoon the day it opened. The owner could not have been nicer and was so welcoming.
The menu is fantastic. We kept it to a couple of appetizers and a drink since it wasn't quite dinner time. The food is extremely fresh and did not disappoint. The price point is bit high so if in lieu of dinner you could stick with apps like we did. And if you love a great cocktail, they make everything fresh and they are really delicious. I was a bit boring an stuck to a glass of white wine.
Date Day Style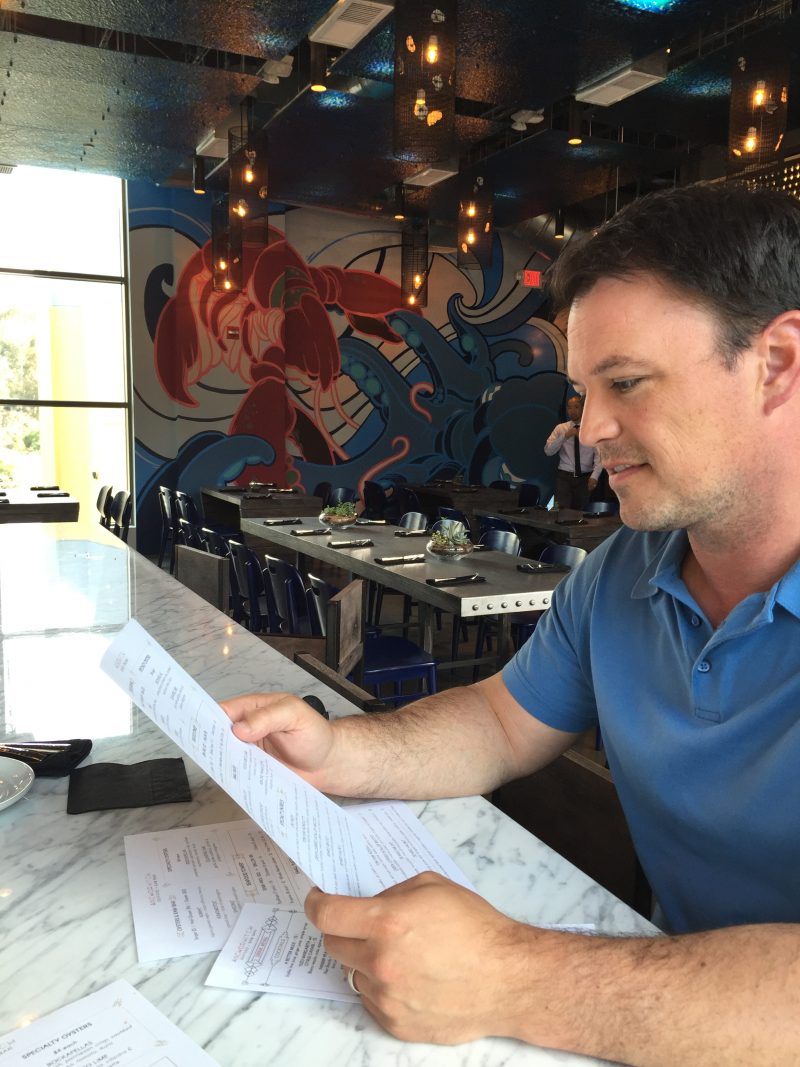 Don't let the empty scene fool you. This was the minute the doors opened on the first day. We were lucky to sneak in early. I highly recommend reservations if you are going for dinner. It gets really busy.
Typical day-date attire for my husband is a trim fit polo and a pair of hybrid shorts. Well, let's face it. That is sort of his uniform but he wears it well so I am totally good with it. I have mentioned before his love of the trim-fit polo. I like that when we shop online with Nordstrom we can sort by what fit you like.  That makes looking through everything so much quicker.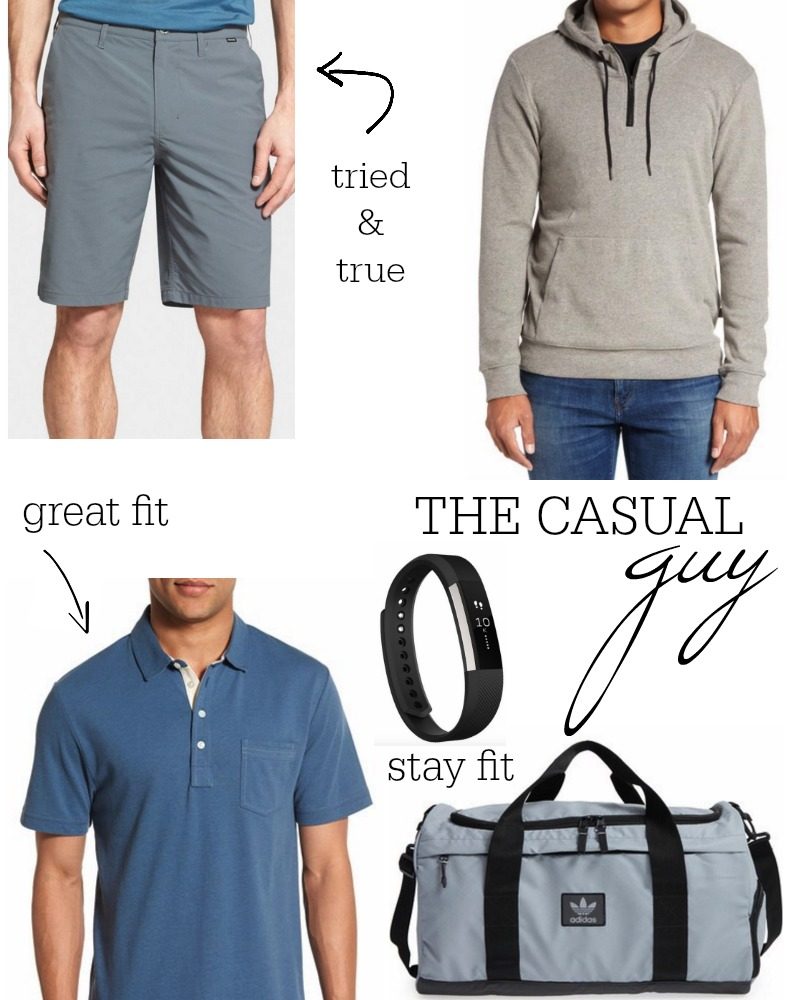 shorts | pullover | polo | fitbit | bag
Because we live in California, the hybrid shorts will be worn well into October. They really are the only kind of shorts he will wear now. And I love the soft feel of them.
Date Day Question
This particular day it was more a conversation about how do we let our kiddos pursue their interests without over scheduling them. It's a fine line, right? We don't want to short change them if they really are going to find their passion. Having said that, it's never easy to figure out where to spend the time. I don't know about you, but it seems like "dabbling" in a sport doesn't exist anymore. You sign up and suddenly you've committed to two practices a week, a game and a season that last for months. I guess we just are trying to maintain their "kid" time and family time and it's a constant conversation to be sure the are not being over scheduled. Anyone else relate?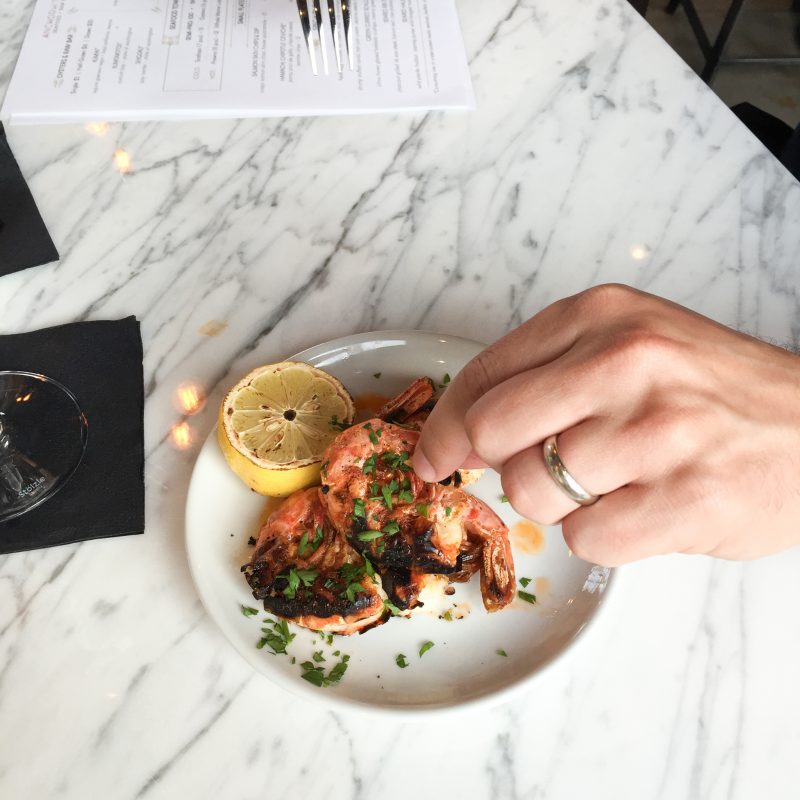 One of the things we loved about Anchor Hitch is that the chef loved preparing things for us to try. I'm all in if you want to practice some recipes on me! Bring it on. We may or may not have fought over the last shrimp.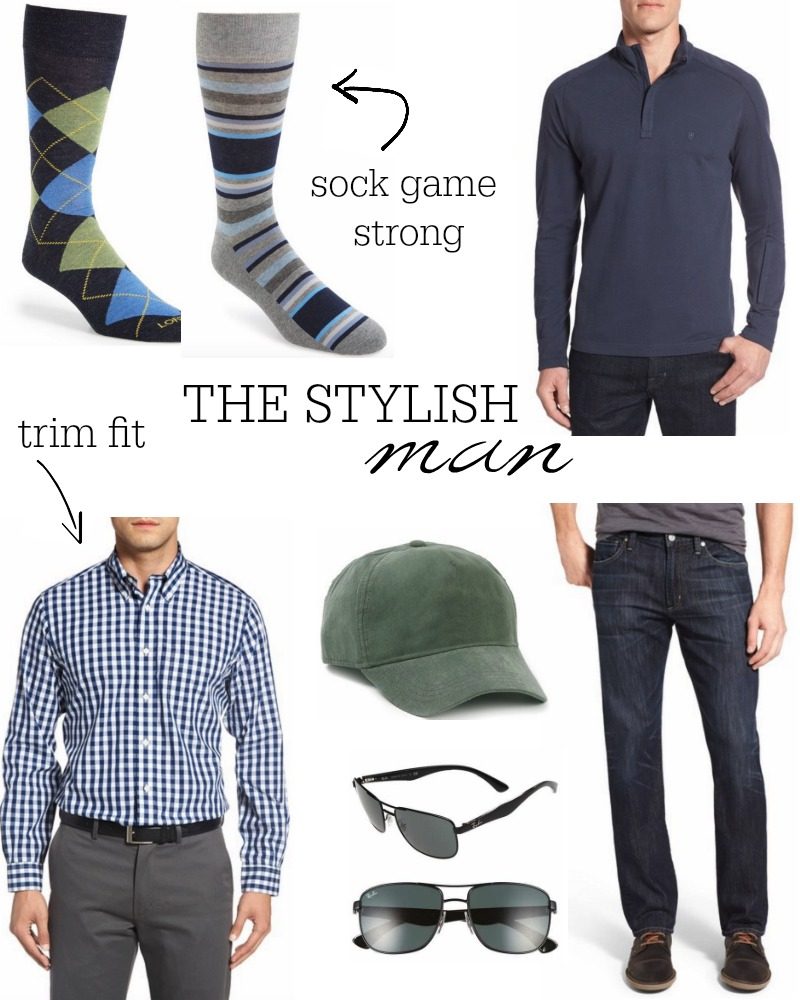 socks | striped socks | pullover | button down | sunglasses | jeans
When it comes time for evening dates, it's pretty standard to find my husband in a button down and a pair of jeans. Love this look. The trim fit no iron shirt is the way to go. You had me at "no-iron!" And lately his sock game is crazy strong. I am not sure why he started wearing great socks, but I love it. Let's face it. It's hard to really show a lot of style when the outfit is pretty much jeans and a shirt. The socks are awesome and his collection is growing. It's actually become his thing to show up ready for date night wearing a fun pair of socks. And as a girl that never has a pair that matches, I have great respect for this effort!
Shop Men's Style

I wore this for our afternoon date. It's a favorite of mine.  And the booties that are like mine are 40% off. What?! I'll be back tomorrow with some hot sales going on for Labor Day weekend. Enjoy your Friday!
*Proud to partner with Nordstrom on this post. Affiliate links used.