Good morning. I am so excited to invite you into our room to share a beautiful new piece of artwork. I have been partnering with Minted for over 10 years now. That's actually crazy to think about. I remember choosing artwork for our daughter's room when she was just a toddler. Fast forward and I now have two teenagers. If you are not familiar with Minted, they feature artists from all around the world. It's even more fun when you find an artist you like and can support their work. While the room is not quite complete, it's fun to share our progress. Come on in.
OUR BEDROOM ARTWORK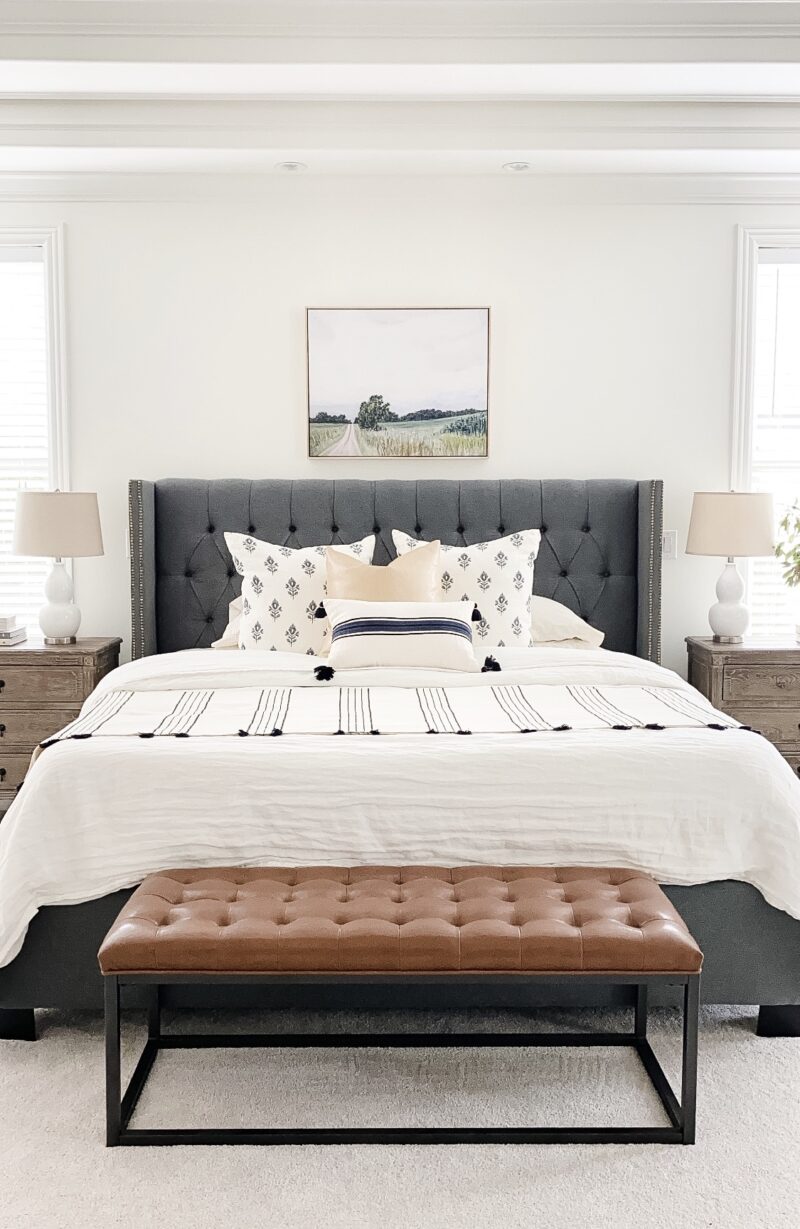 There were so many gorgeous pieces to choose from, but ultimately we chose Timeless by Hettie Roberts. Minted makes it easy because you can narrow down your search really easily. After choosing all fine art prints, I narrowed my search with orientation (landscape) and theme (also landscape).
WHY WE CHOSE THIS ONE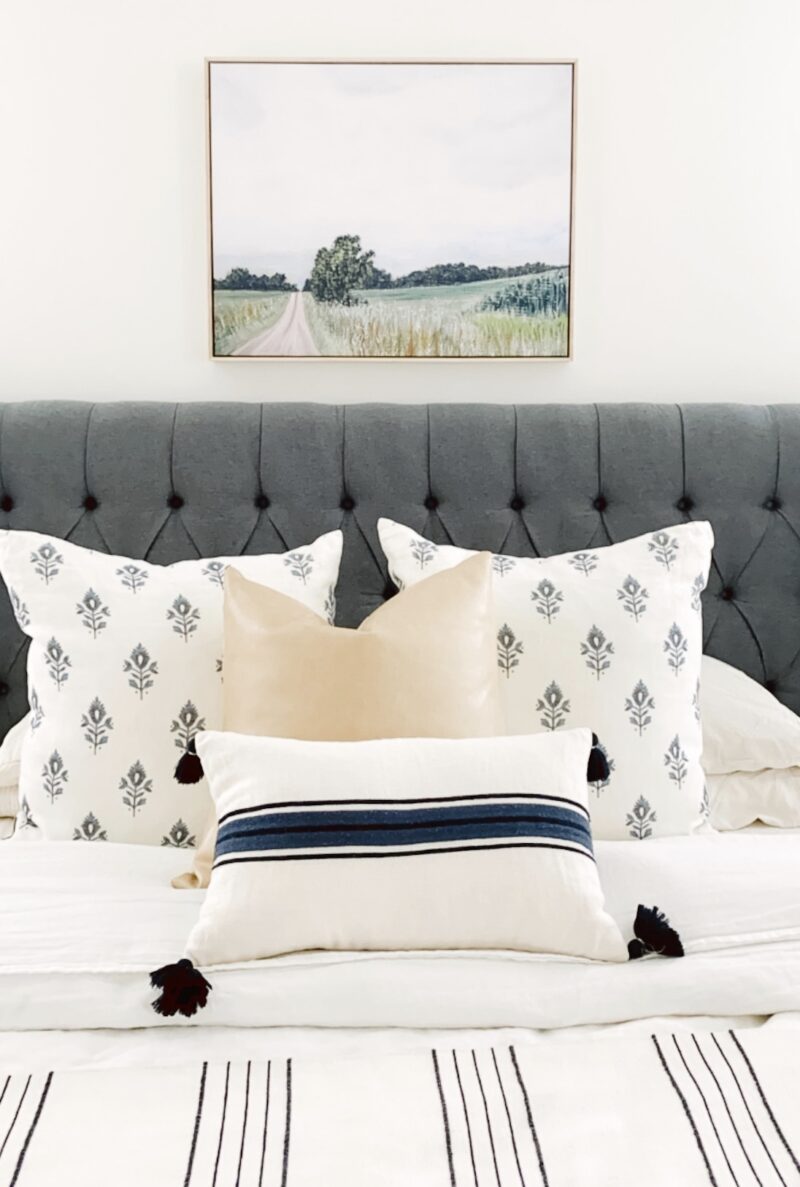 We are big believers that art should make you feel something. This piece reminds my husband of his family farm and the wide open spaces remind me of our new adventures in Tennessee. We also loved the colors and the happy feel.
These moodier pieces were also in the running. Both are so beautiful. The top is called "Broken Clouds" by Stephanie Goos Johnson and the bottom is "Peaceful Vines" by Amanda Phelps.
TIMELESS PIECE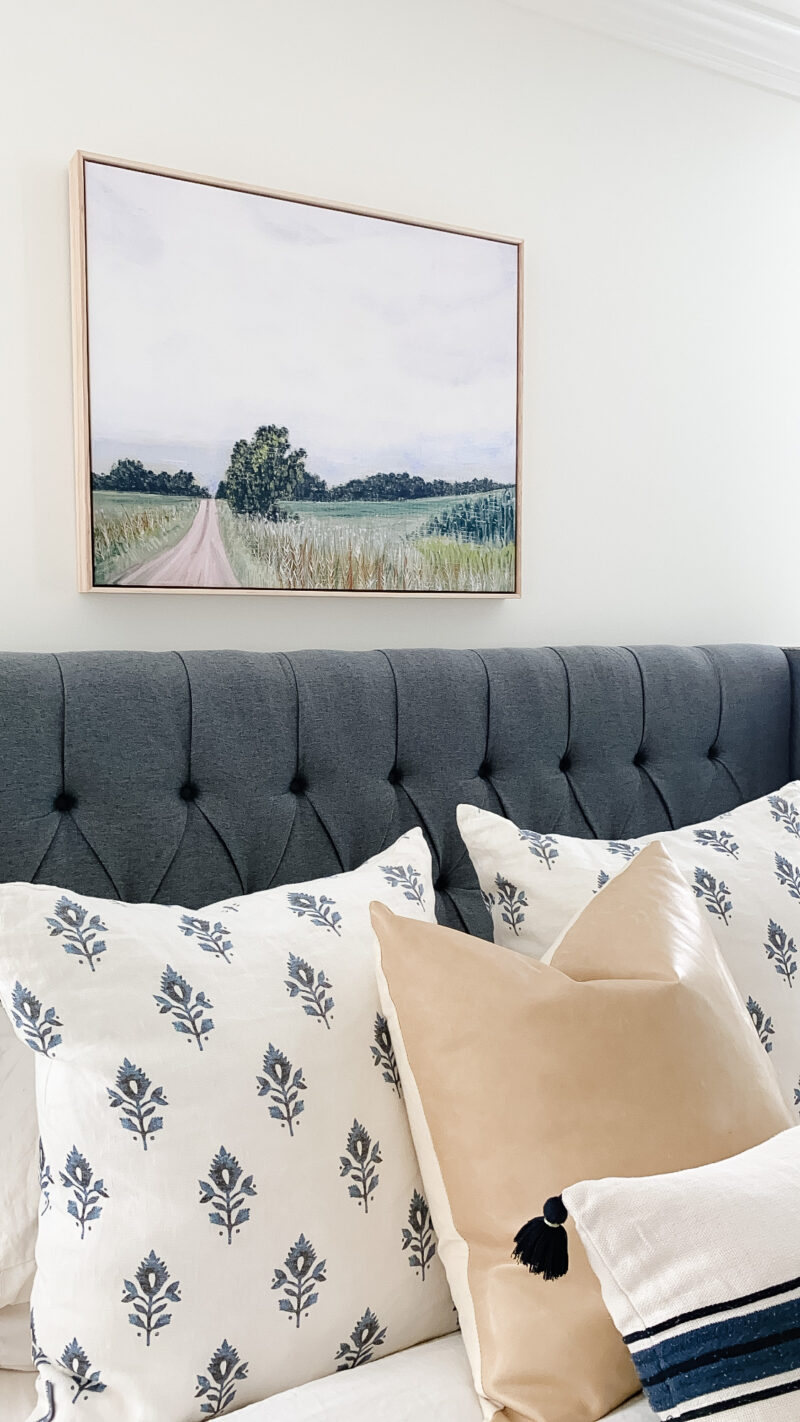 We chose the gallery wrap canvas art with the premium ash wood frame. I love how the light wood picks up on the leather throw pillow.
NEED HELP VISUALIZING?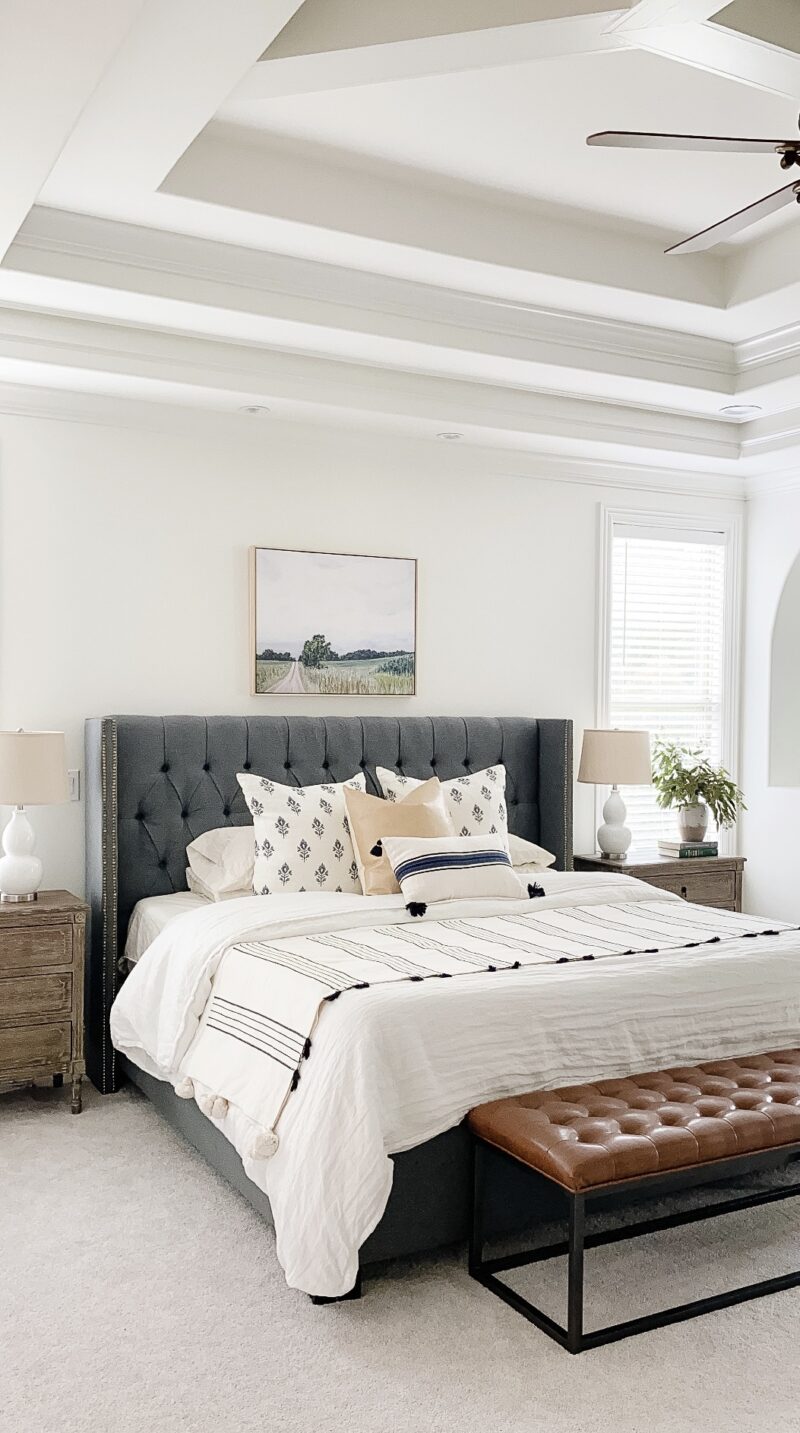 Next on the list are new window treatments and an area rug. All in good time. By the way, if you have trouble picking out artwork for your own home, did you know you can text a photo to Minted and a stylist will suggest ideas? For free! That's an incredible way to get started if you have been staring at blank walls for far too long. The number is 415-993-WALL. You can also choose "view in my room" under any given piece of art. Then simply scan the QR code to see the piece in your own room.
Minted is offering my readers 20% off framed artwork plus free shipping.
Use the code: ATHOUGHTFULPLACEFRAMES
I hope that is helpful if you are looking to refresh one of your spaces. Artwork really can transform how a room feels. Wishing you all a great day.
*Proud to be partnering with Minted for over 10 years.