Giving sweet treats to my children is something I love to do but I am always trying to up my game in terms of the ingredients. So many of the packaged products are straight up harmful. We are far from perfect when it comes to watching everything we eat, but these Cinnamon Churro Rice Crisp Treats are a HUGE crowd pleaser and I feel better about what it is them compared to the store bought alternative. Plus they are beyond easy to throw together. My son declared them, "The best rice krispie treat ever!" I'll take it.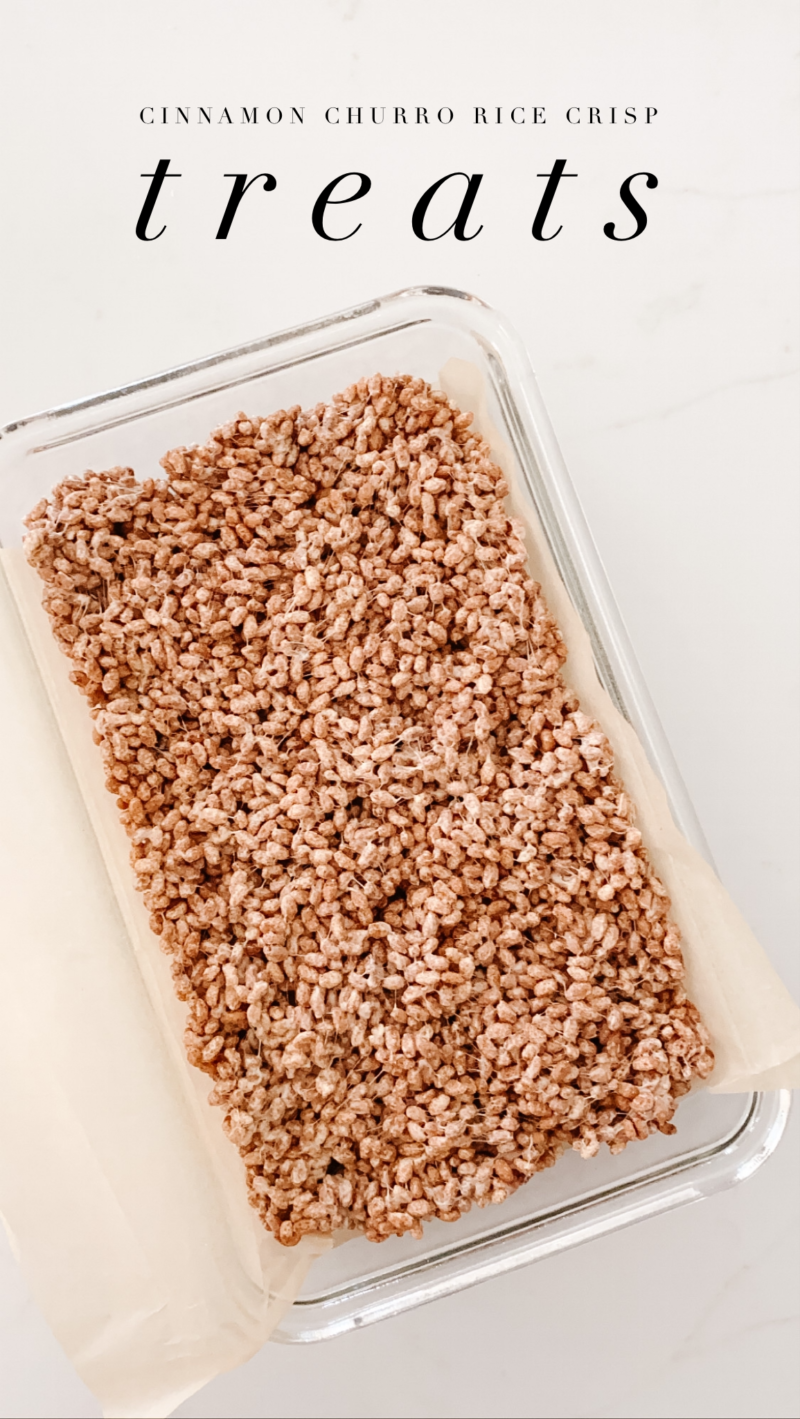 And don't get my wrong. I would never label these, "healthy," but they lack things like corn syrup, vegetable oil, BHT, and Blue 1 (found in Jet Puffed Marshmallows). And I promise, they taste even better!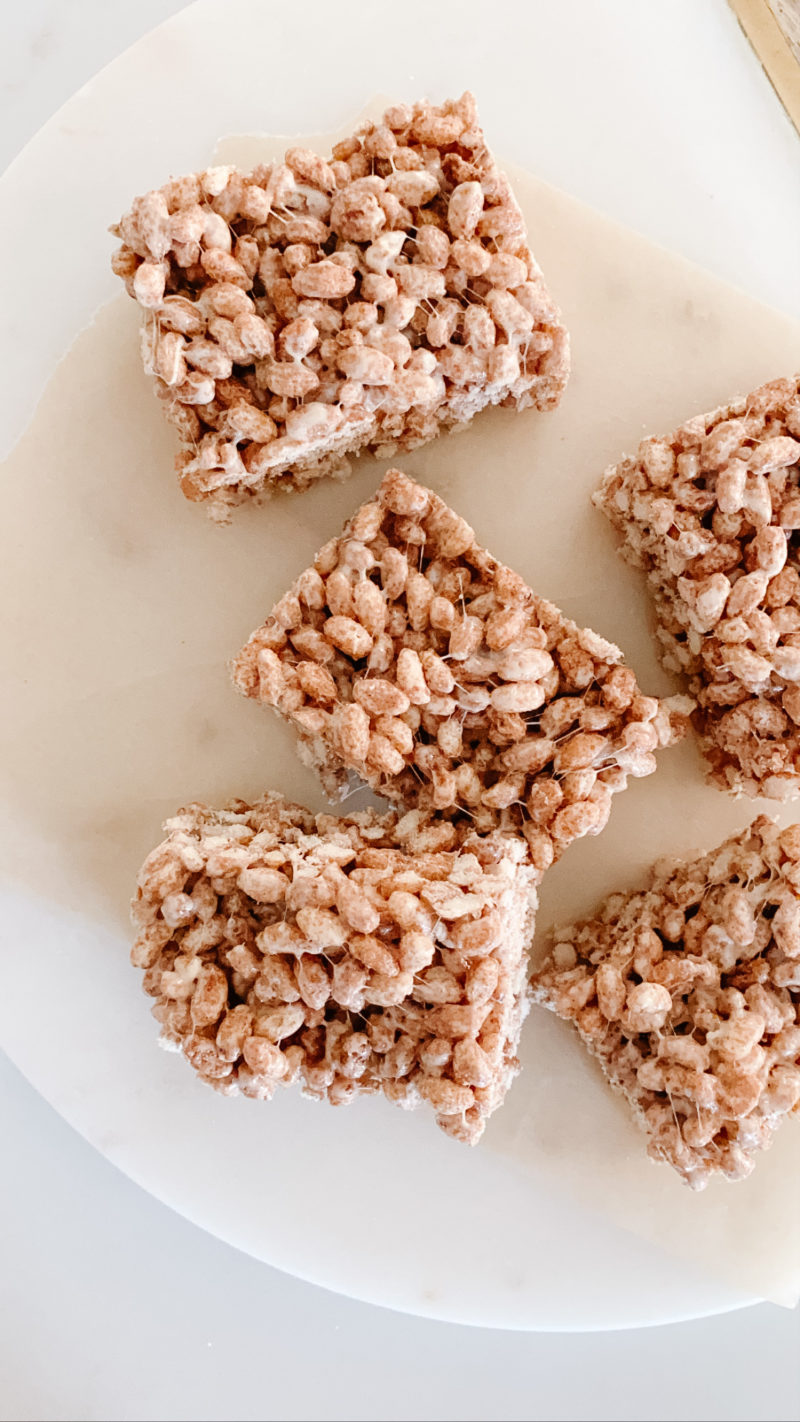 SIMPLE INGREDIENTS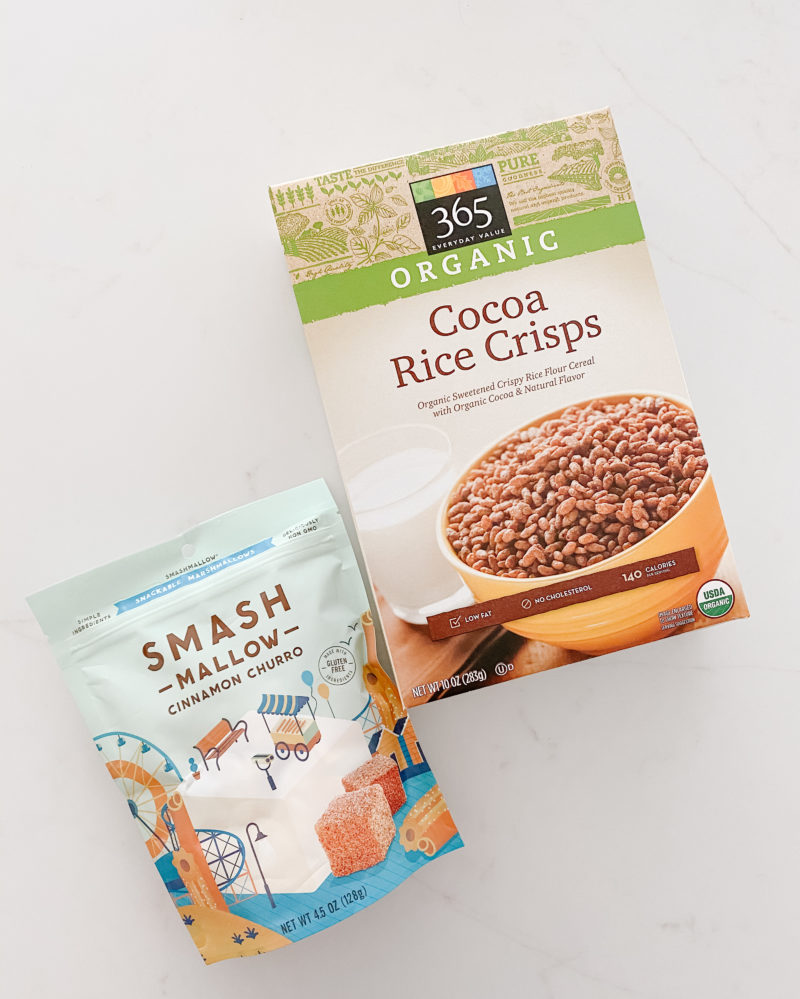 We discovered these Cinnamon Churro Smash Mallows a while back and were hooked. I was inspired by Food Babe who uses similar ingredients for hers. We pick these up at Whole Foods but we have also seen them at Target and even REI of all places. The organic rice crisps are a much better option when it comes to this cereal.
You just need on package of smash mallows, one box of cereal and 3 tablespoons of butter.
MELT THE BUTTER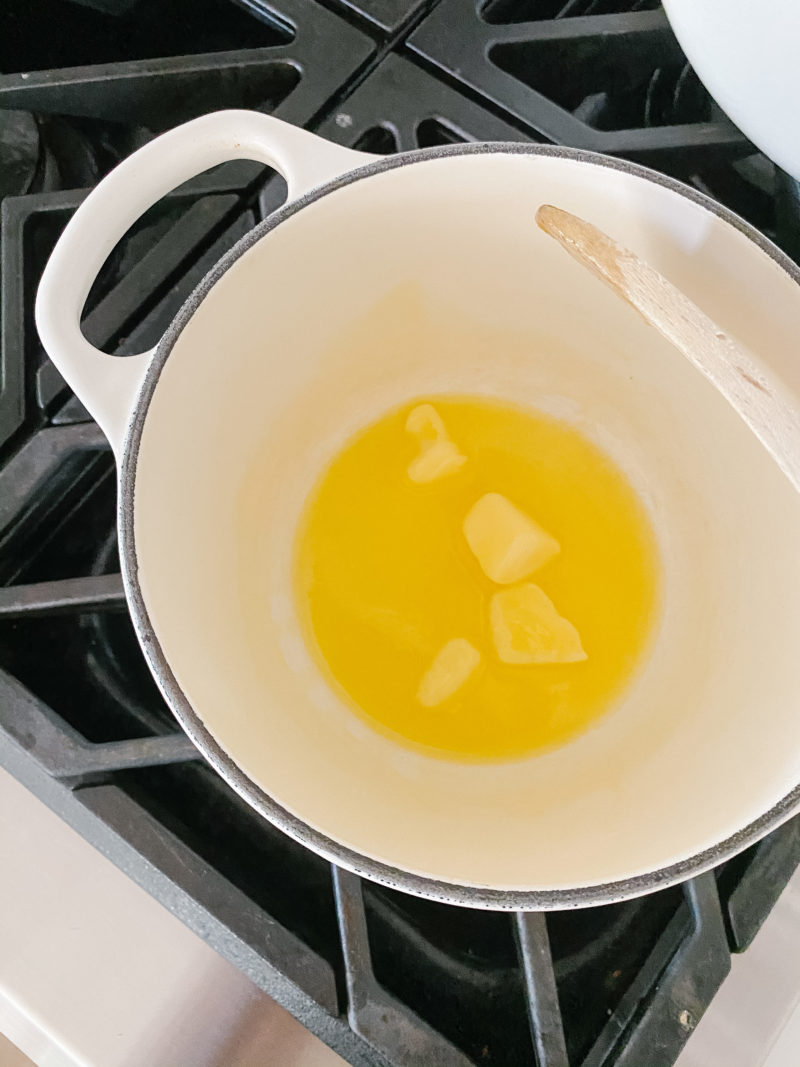 First up, melt the butter over a very low heat. You don't want it to burn. I use this small cast iron pan on a daily basis. It's been one of our very best purchases.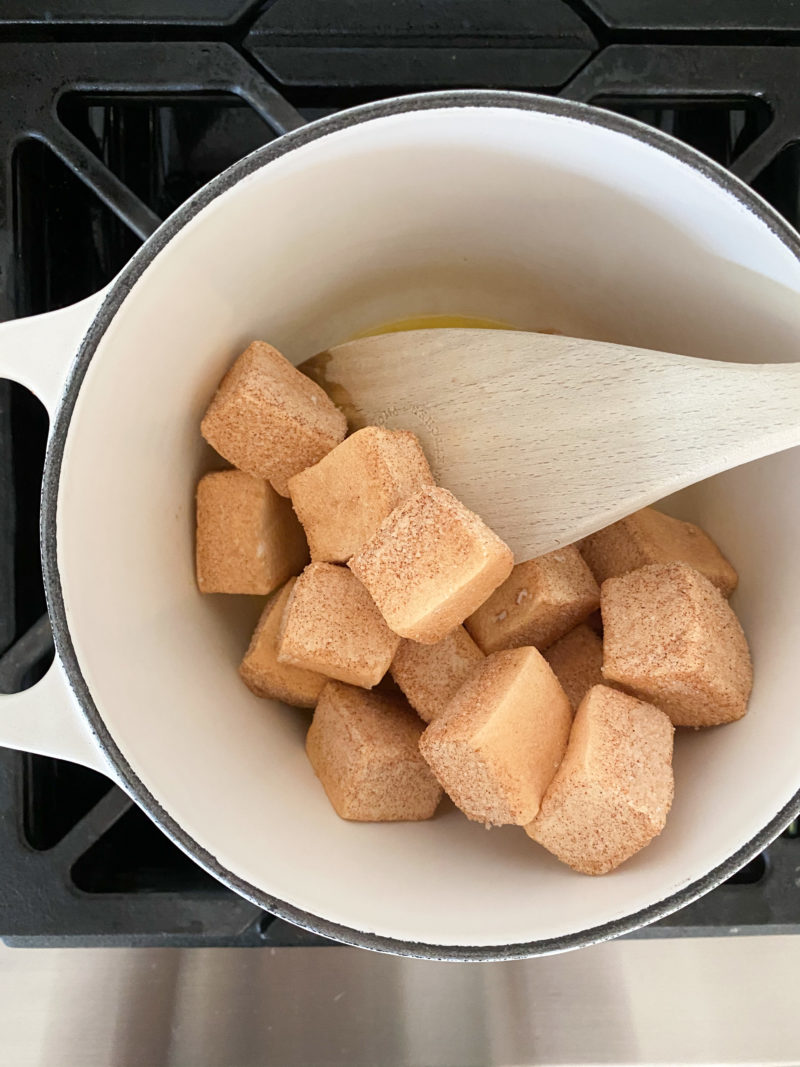 Stir in the entire package of small mallows and gently stir until melted. Again, leave the heat on low and just be patient.
METLED GOODNESS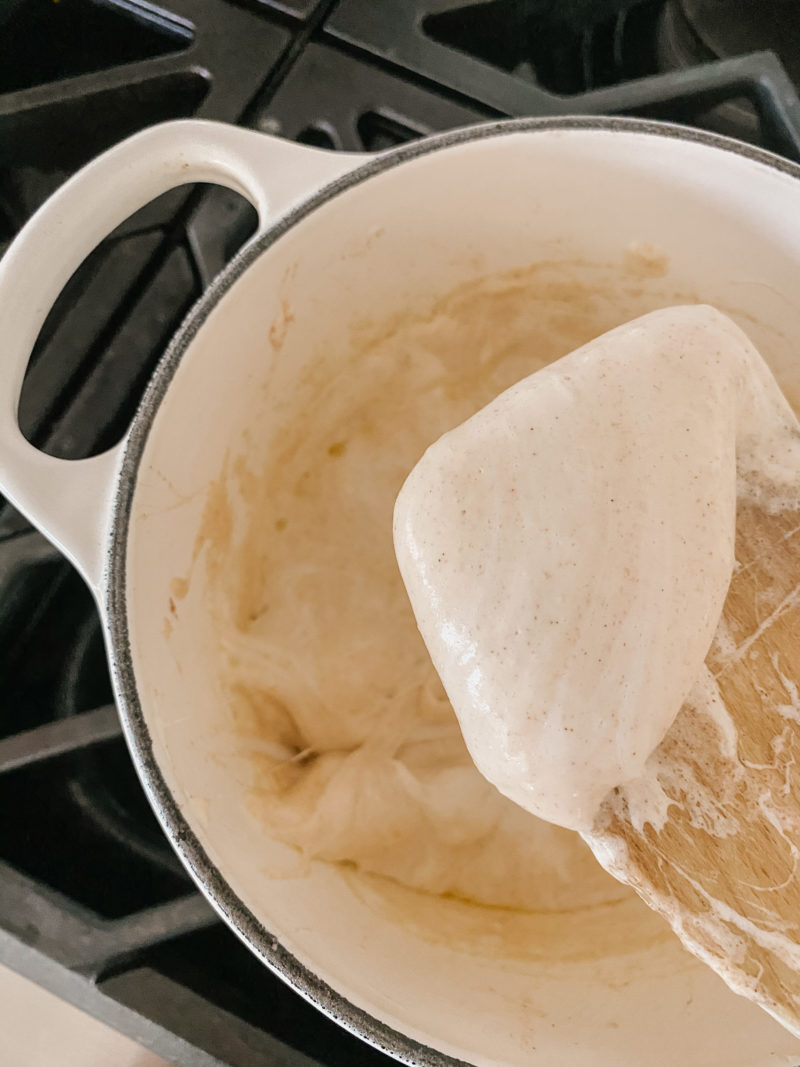 Cinnamon Churro yummy goodness right there. So good.
Pour the melted small mallows over the rice crisps and mix. It will be VERY sticky.
READY FOR THE PAN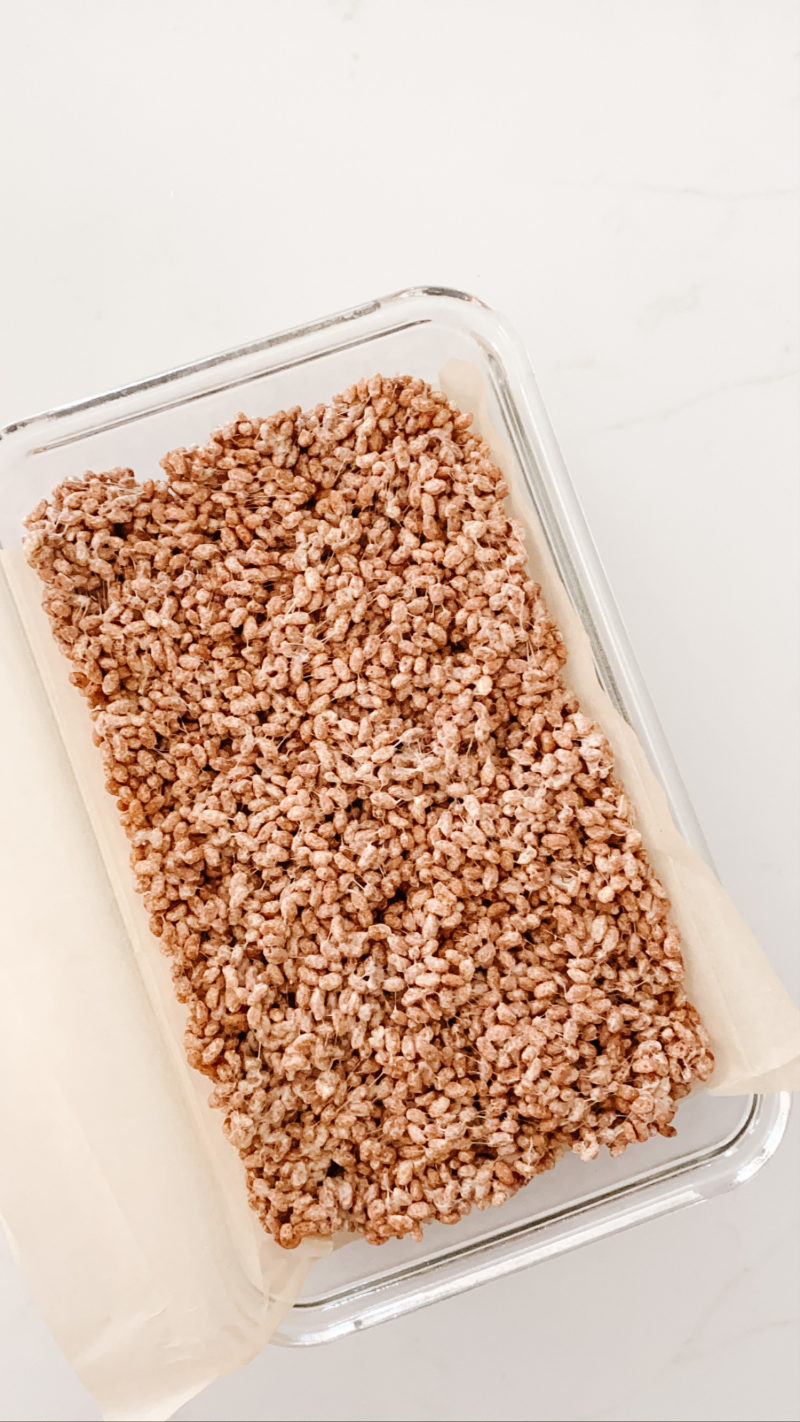 Press into a 9 x 13 glass dish. I like to line mine with bleach free parchment paper so that I can just lift it right out of the dish once it cools.
COOL AND SLICE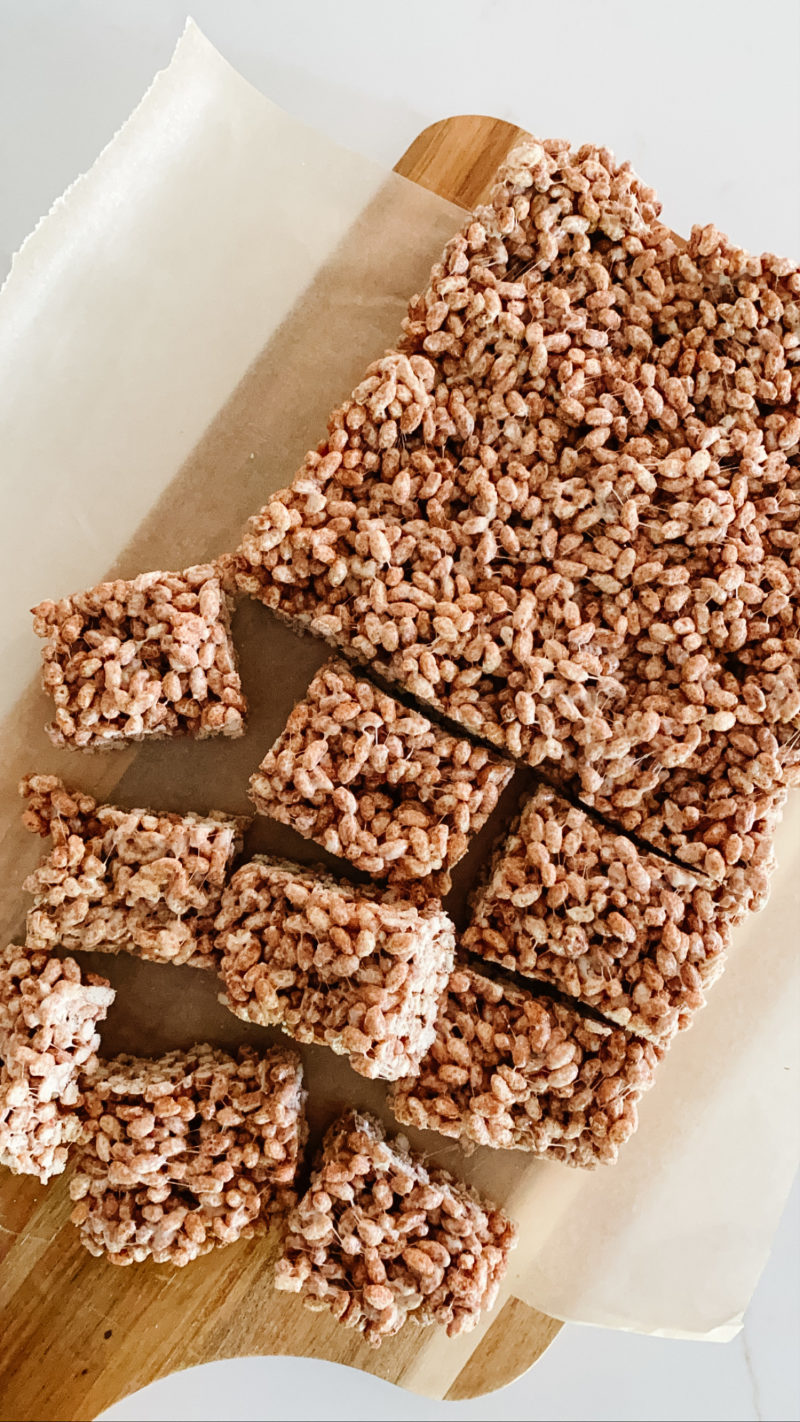 Once they are cool, lift the paper onto a cutting board and slice away. Honestly, they won't last long. So good.
Cinnamon Churro Rice Crisp Treats
Ingredients
6

cups

organic cocoa rice crisps (or brown rice crisps)

3

tbsp

organic butter

1

pkg

cinnamon churro smash mallows
Instructions
Melt the butter over a very low heat.

Stir in the smash mallows until melted. Remove from heat.

Pour over rice crisps and stir (will be very sticky).

Line a 9 x 13 with parchment paper.

Press rice crisp mixture into the pan and allow time to cool.
THEY WILL GO QUICKLY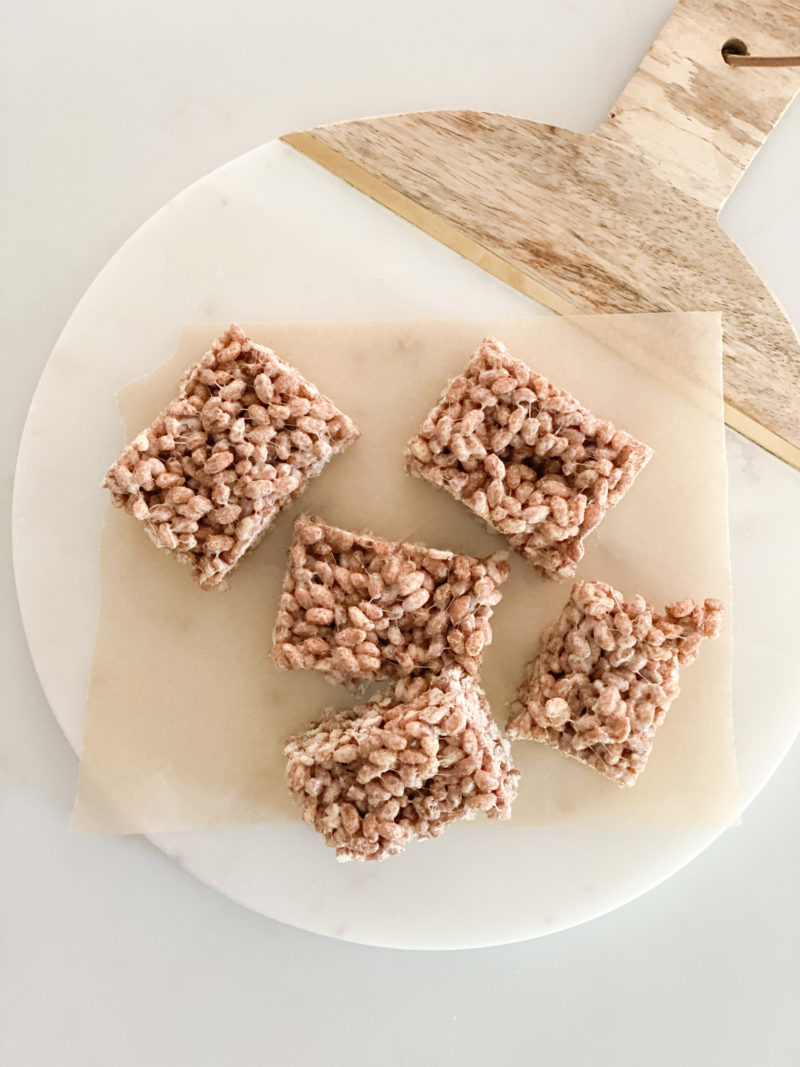 Let me know if you give them a try. Also fun to make and share with neighbors as it makes quite a few. I appreciate knowing that we are avoiding some of the harmful ingredients often packed into store bought treats but not skimping on flavor or taste. So delicious.