Was your Monday a good one? Mine was definitely busier than I had anticipated so hoping today is a bit more calm. I've had many of you ask about holiday pieces I've posted on stories and so I thought it would be nice to round up pretty decor all in one post. All rules have been tossed out this year and we are appreciating the twinkle lights more than I ever dreamed we would. Plus this time of year always takes me back to my parents and the beautiful environment they created for us so it's a nice way to feel connected to them. Life continues to be challenging for so many right now so maybe Christmas cheer will bring the joy.
OH CHRISTMAS TREE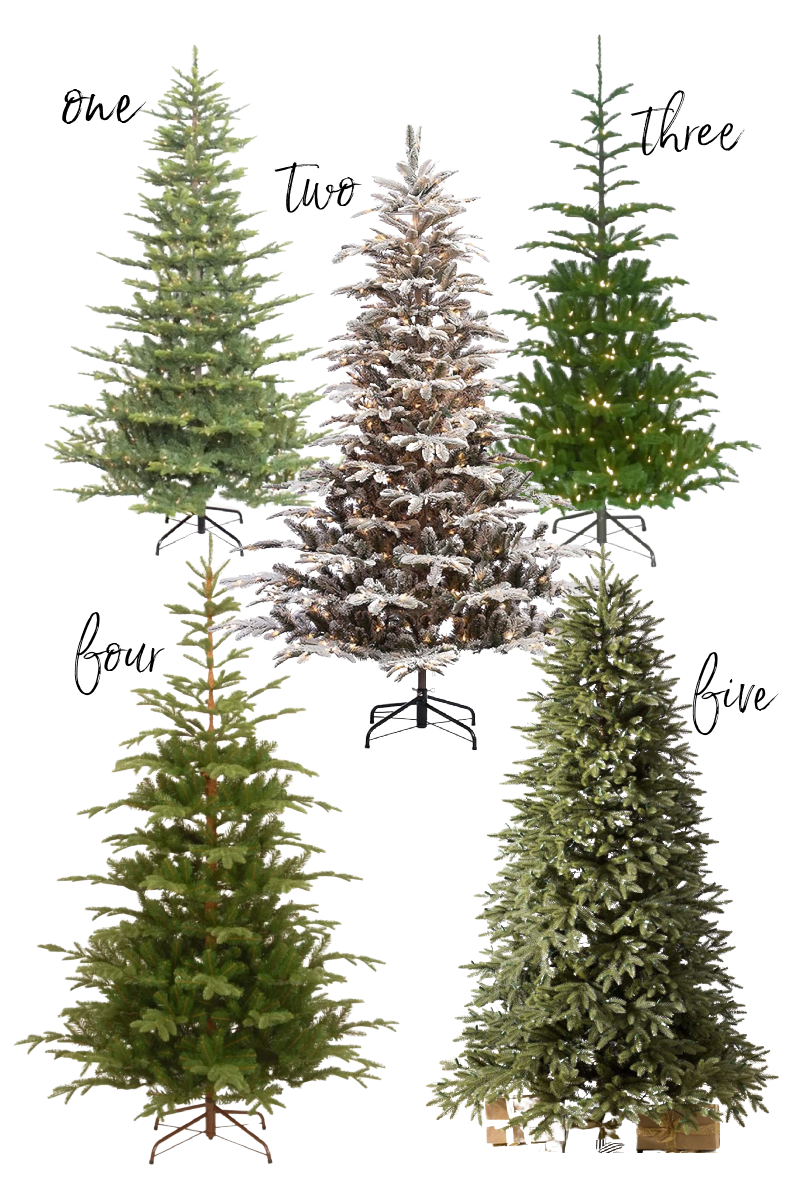 Trees are a hot commodity right now. Most likely you already have one tucked away in a garage or attic, but if you need a new one, these are all so pretty and receive really strong reviews. Plus they will ship soon and are still in stock (at least as of today).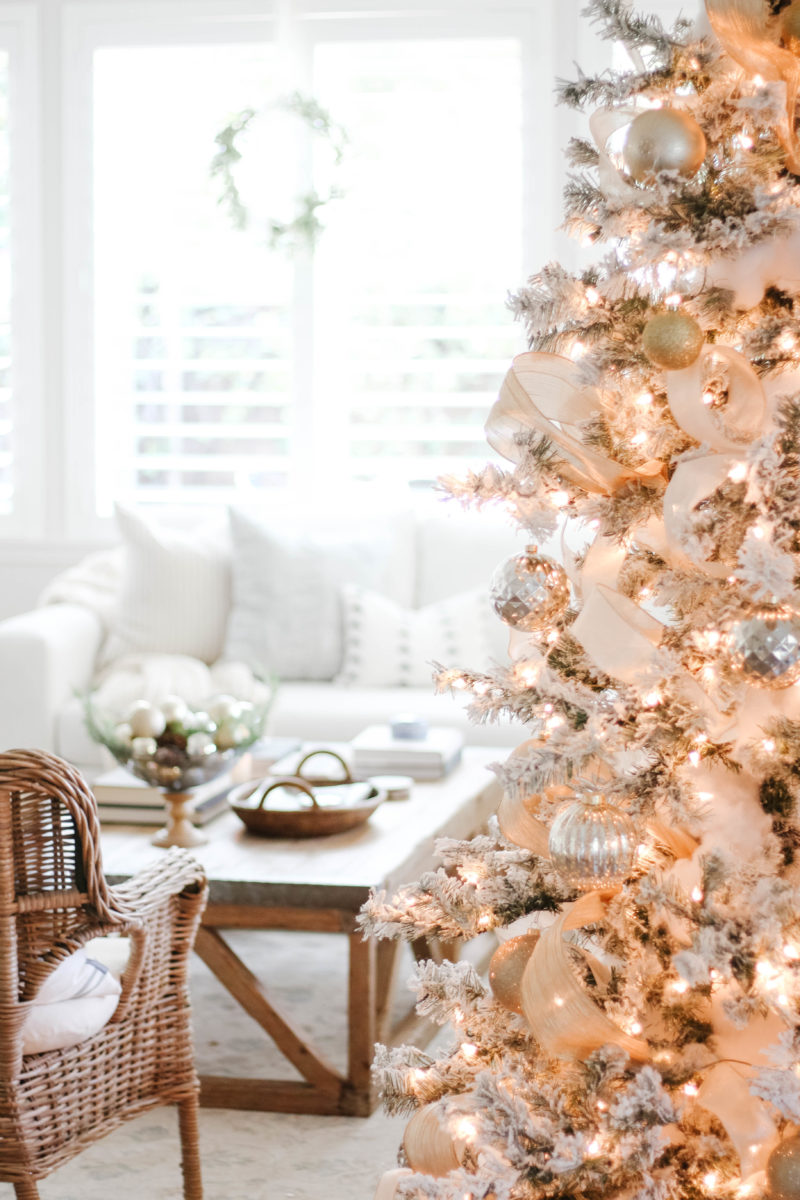 This is a photo from last season but I don't plan on switching it up. We love this flocked tree and keep it very very simple with just ribbon and ornaments. This is a very pretty ribbon option that I ordered off of Amazon. Just be sure to keep an eye on delivery dates.
I really do love this flocked tree. It has a few gaps which many people like because it looks more real. I fill mine with ribbon and ornaments. Part of what makes it so gorgeous is that they added some glitter to the tree. So when I set this tree up, I set it on a large old sheet. If any glitter falls, it's ok because I fold the sheet onto the stand and cover with a blanket. Works like a charm. My daughter and I set up this tree together which has become somewhat of a tradition.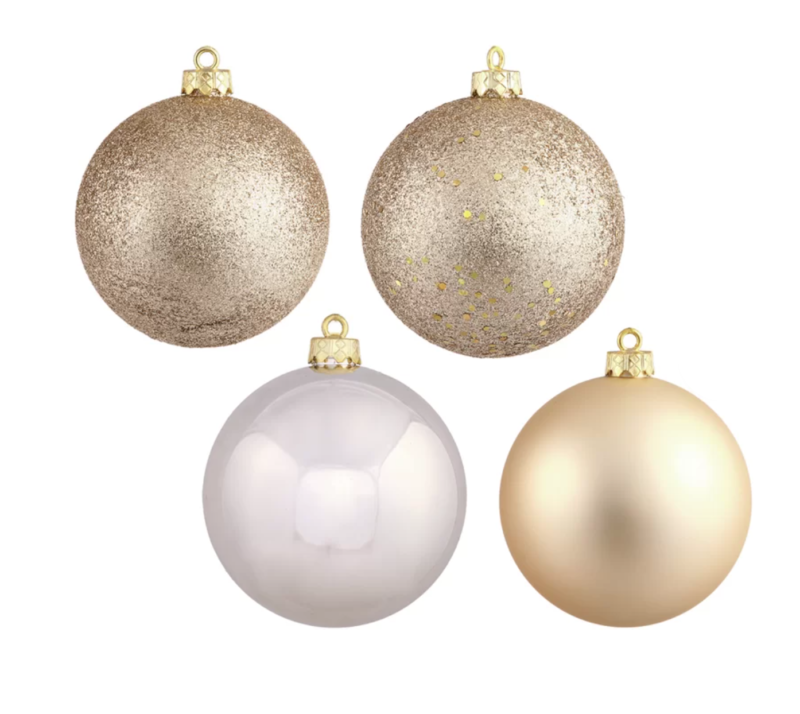 This is a beautiful set of ornaments and you can switch up the colors. This is another great set of ornaments that won't break. If you live near a Michael's craft store, you can order this set online and drive up to pick it up. Love that service.
TREE TOPPERS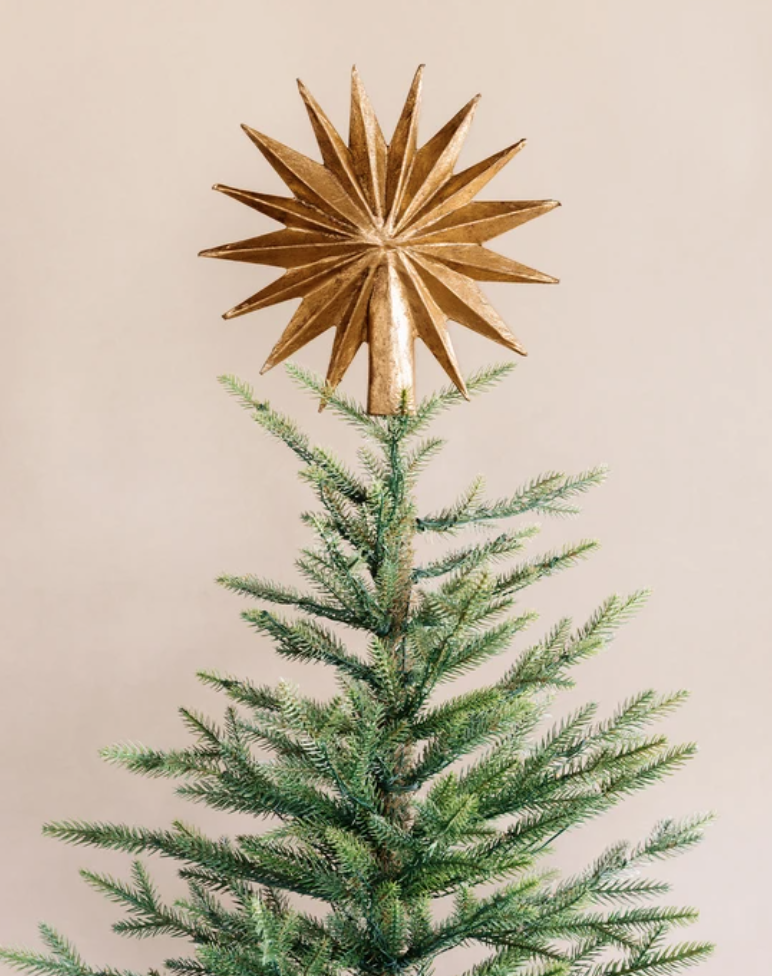 Looking to top your tree, this is a beautiful addition.
This pretty star is only $5! I'll take it.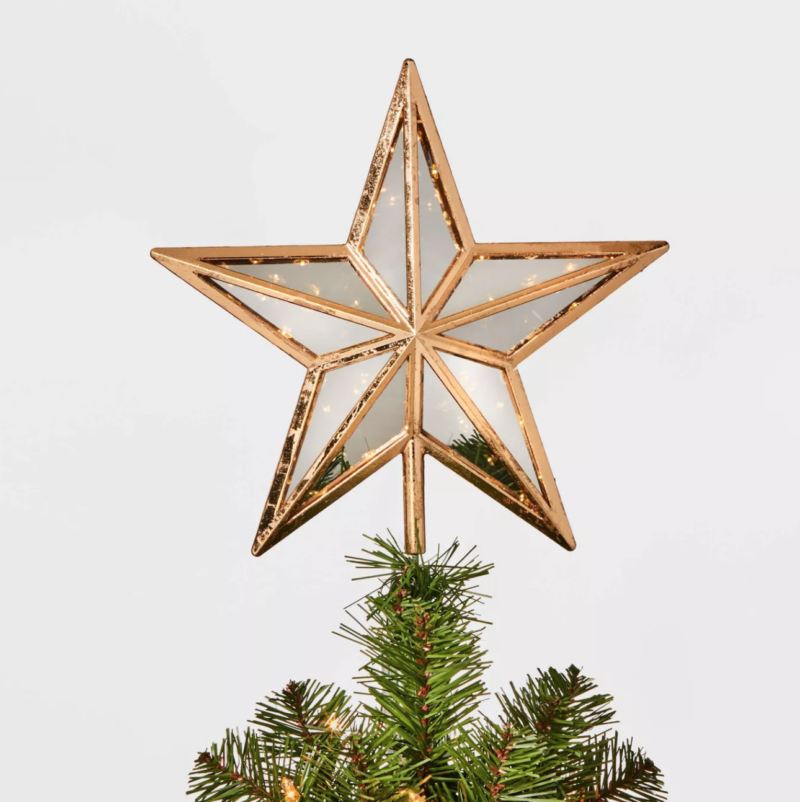 We've never had a tree topper, but this one sure is calling my name.
PRETTY RIBBON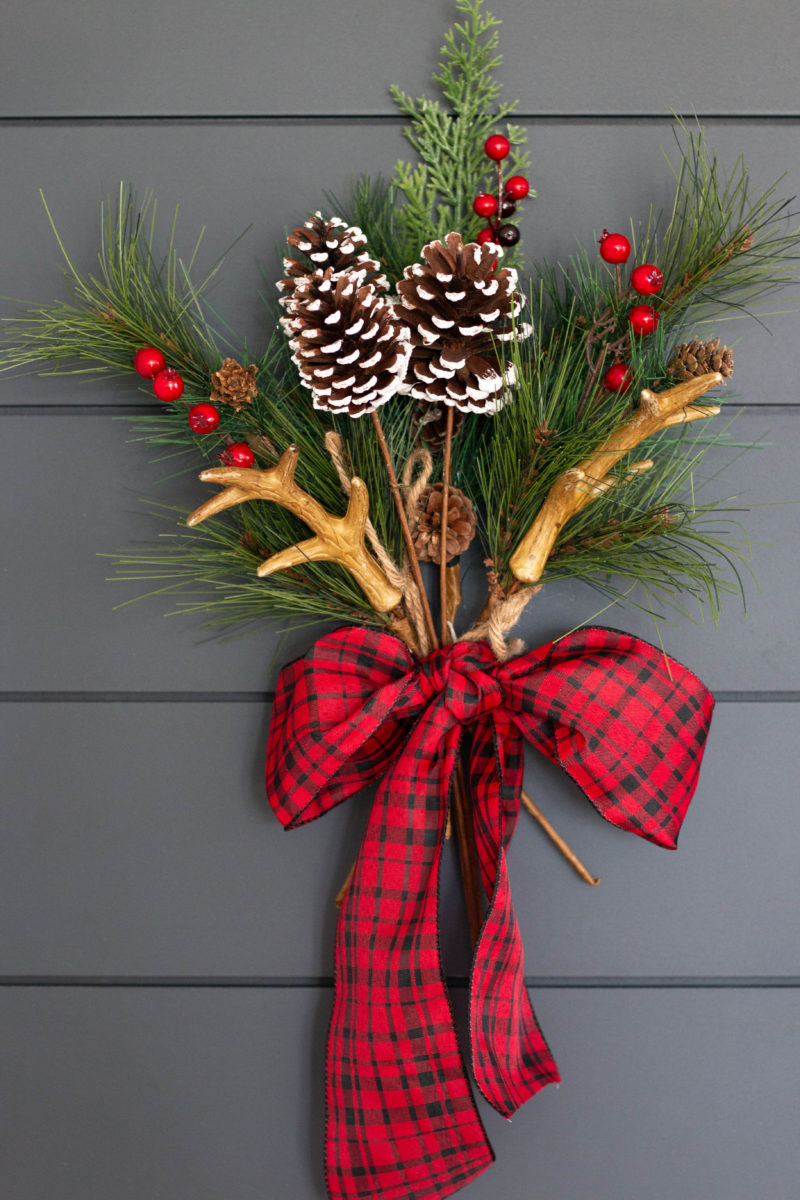 Last year we added a warm and cozy Christmas feel to the teen room. This ribbon is almost identical.

If you are looking for traditional ribbon the ones above are so good. Scroll through to see the different options. You can click on each one for more details. This buffalo check one is a great deal, too.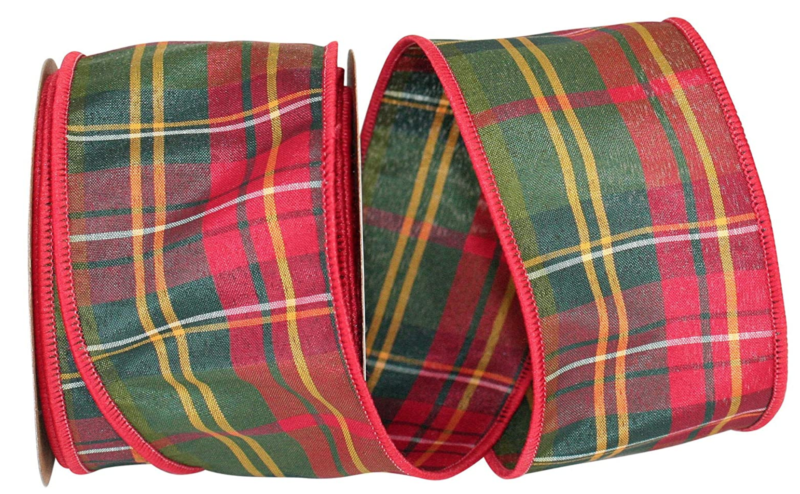 While I love the elegance of silver and gold during this time, there is something about traditional plaid that is so beautiful, warm and inviting. This is a great bolt of ribbon. I may snag a couple of these.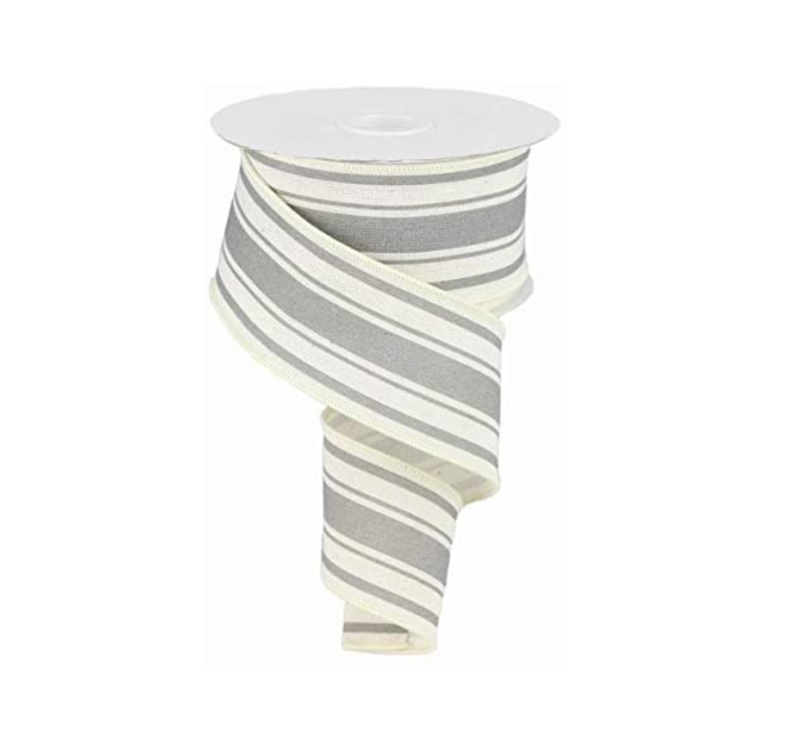 This is a really classic look, too. A bit more of the farmhouse feel. It would be so pretty on a wreath.
SWEET LITTLE TREE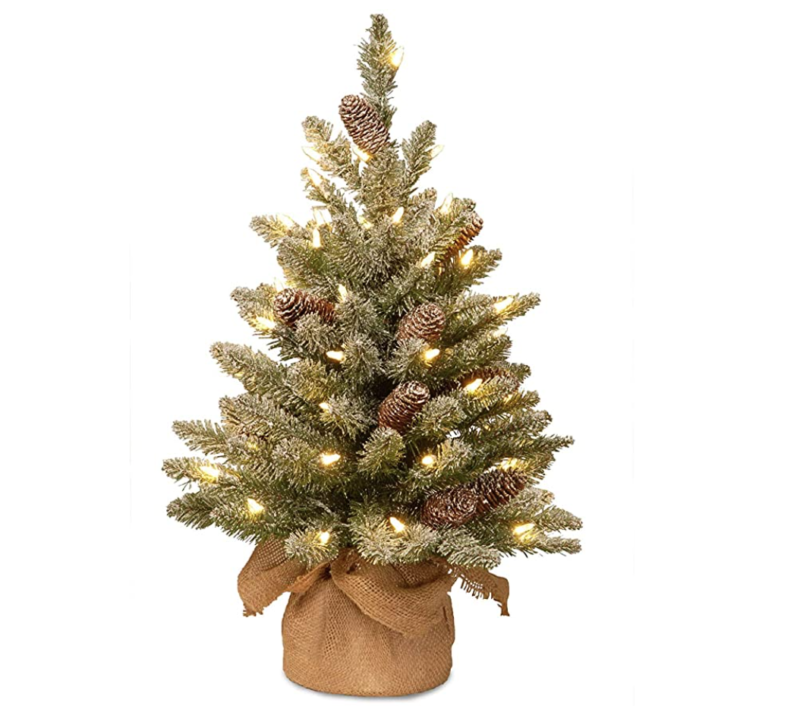 This sweet tree is just about $30 and a nice way to bring in some Christmas cheer. It would look darling on an end table or even a dresser.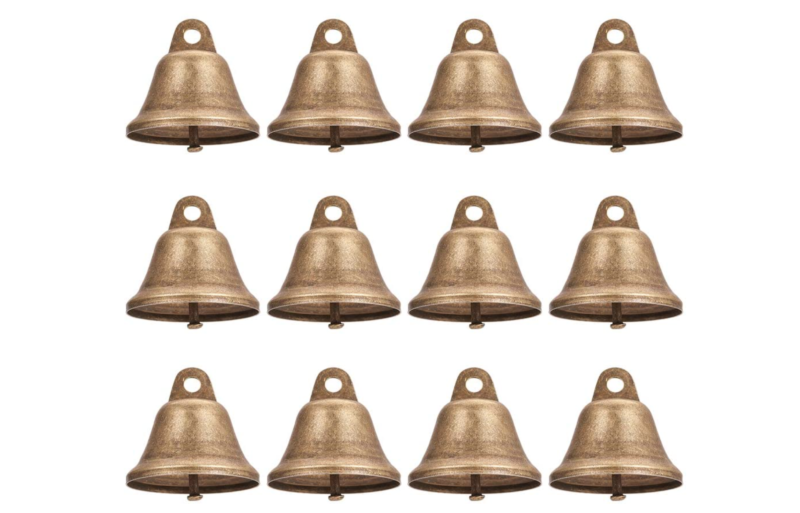 These are so pretty to tie on wreaths, stockings or gifts. They give you that old world feel. These bells are a best-seller, too.
INVEST IN GREENERY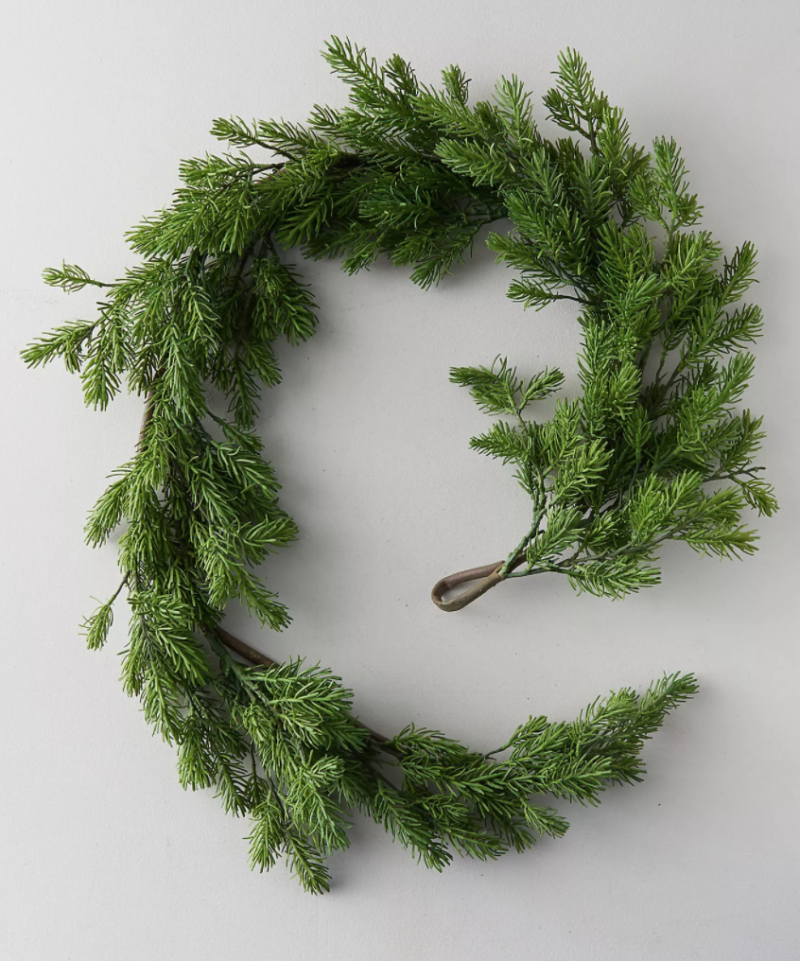 If you are looking for realistic garland, you may want to hop on this. They sell out so darn fast. This is by Terrain which is my favorite. They look so realistic. I always recommend two for most mantels. You can top it with a few fresh stems you pick up. Most Christmas tree lots will allow you to take their extra branches for free. Then you get a layered look and the amazing smell. But they are so easy to toss when they start to dry out.
This is what our chandelier looks like this year. I wrapped two garlands around the fixture. I just tied them to the ring with brown twine. It is so easy to hide that with the stems and bows. The ribbon is from here. It's fantastic quality and comes in a roll of 25 yards which is great. I grabbed two because I put it on our wreaths as well. I also keep it from year to year. Our previous ribbon lasted a good three years and was starting to look tired from all of the tying and untying. But when the season is over, just wrap it around your hand, place it in a plastic baggie and label where it goes next year!
MY TOP FOUR FAVORITES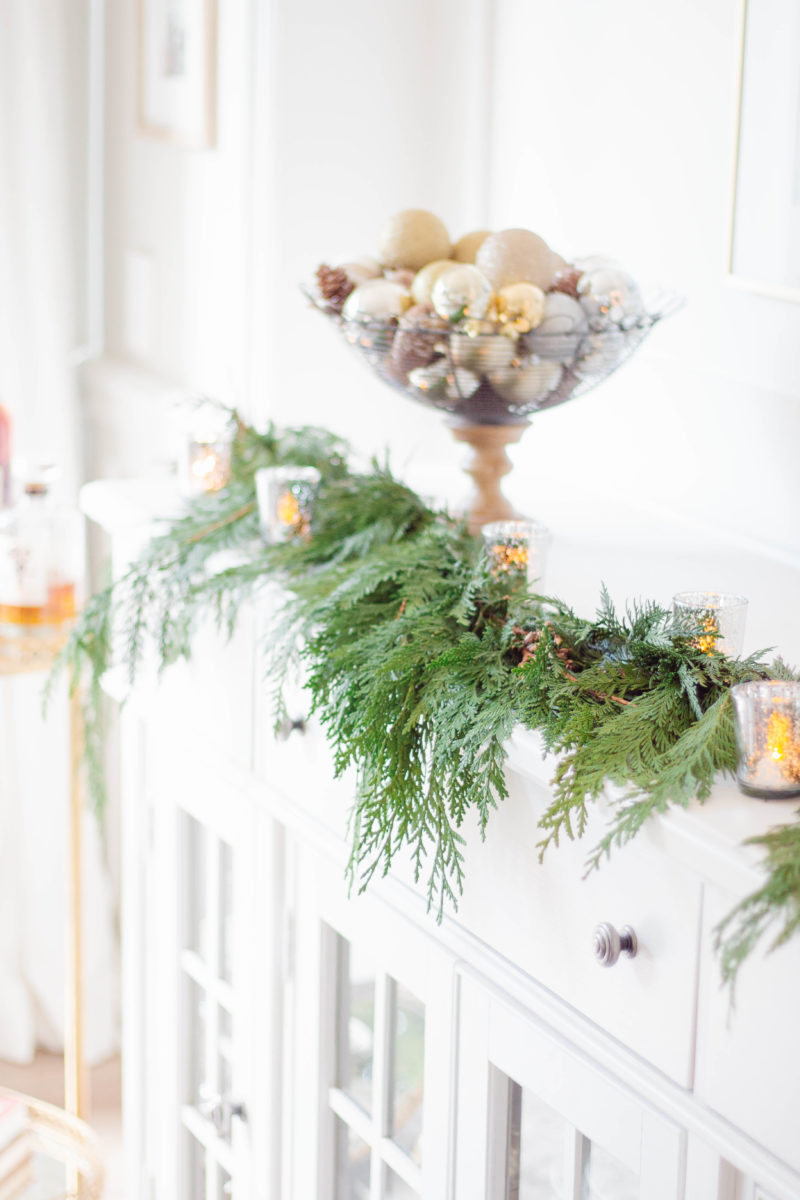 My best advice for holiday decor is to invest (when you can) in good greenery and garland. It makes all the difference in the world. And you don't need to go overboard with decor. I like to stick to greenery, ribbon, shatterproof ornaments, and twinkly lights. Those four things keep things looking timeless and classic. And it's far easier to store than bulky odds and ends. Of course family traditions and heirloom pieces are always wonderful. too. Soon I'll be sharing a post with my best tips on hanging things and storing them after.
*In other news, I am so sorry that I had an incorrect link in yesterday's post about the liquid collagen. You can access the awesome sale here and you will automatically receive $10 off.
Wishing you a wonderful day ahead.