The trees are blooming and the grass is green. I am so excited for Spring. I can feel it coming and it's so exciting. We are turning our attention to our backyard and I have been looking around to see what I can pull together. Excited to share these pretty finds with you.
CHIC THREE PIECE SET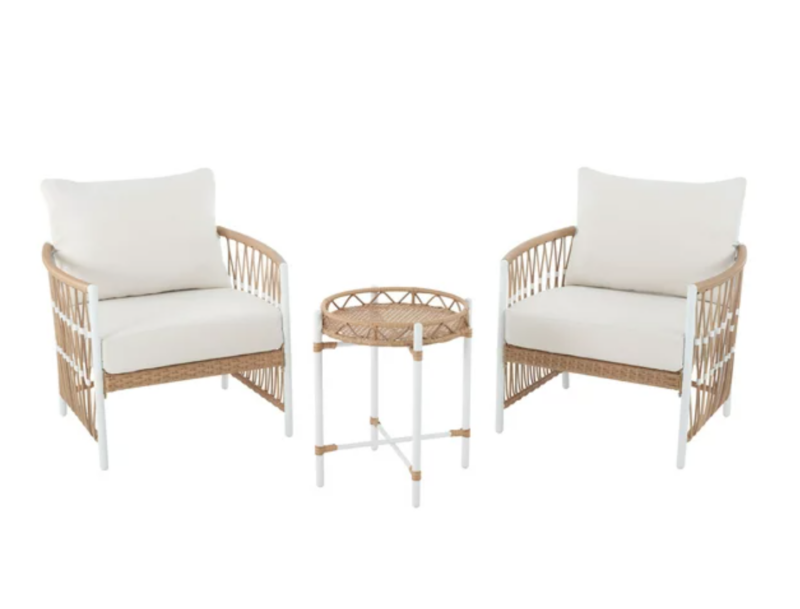 If you have a smaller space, I think this set is awesome. Great price and such a good look. This would be beautiful on a front porch, balcony, deck or small patio.
A GIRL CAN DREAM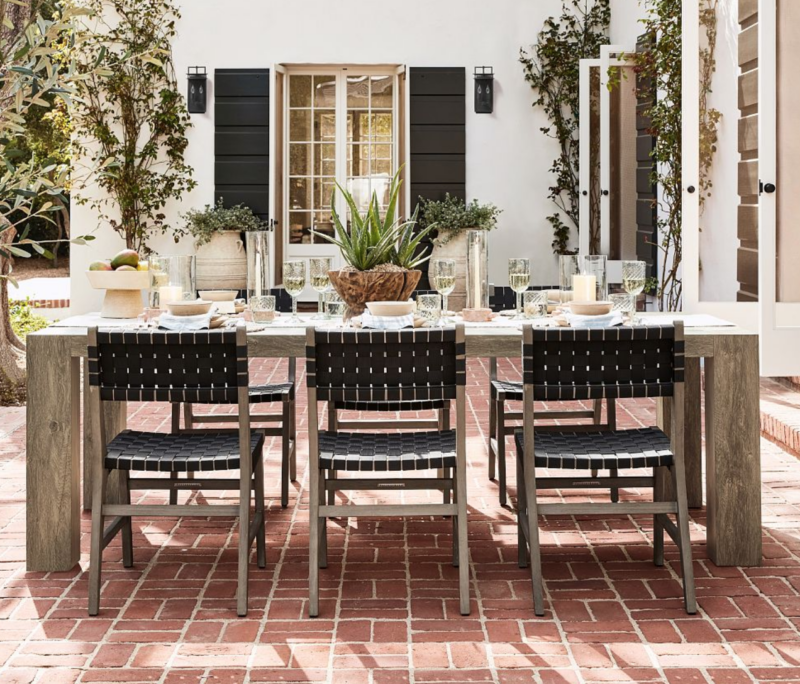 Wow. Just wow. Can I hope into this scene and host you all for a brunch. This table is so substantial and beautiful. And the chairs are gorgeous. Such a pretty vibe.
HUGE OUTDOOR SALE
I can't get over this sale! This fire pit is usually over $600 but is now $356. That is a huge savings.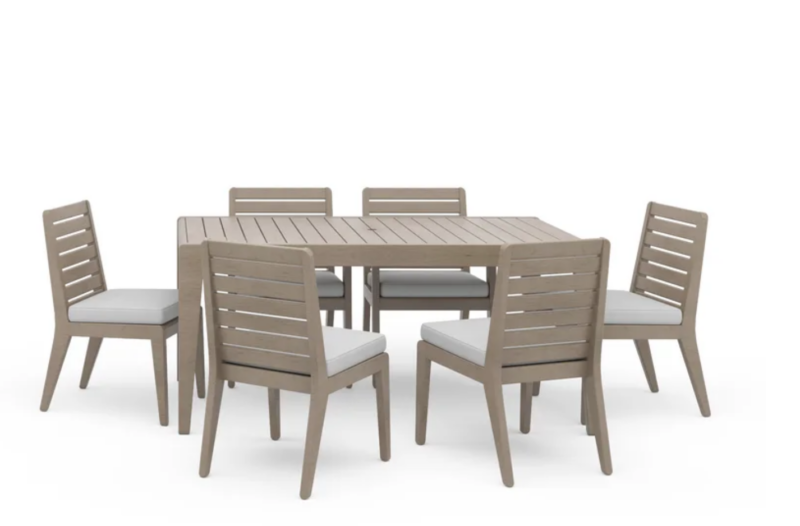 This 6 piece set has fantastic reviews and is $500 off right now.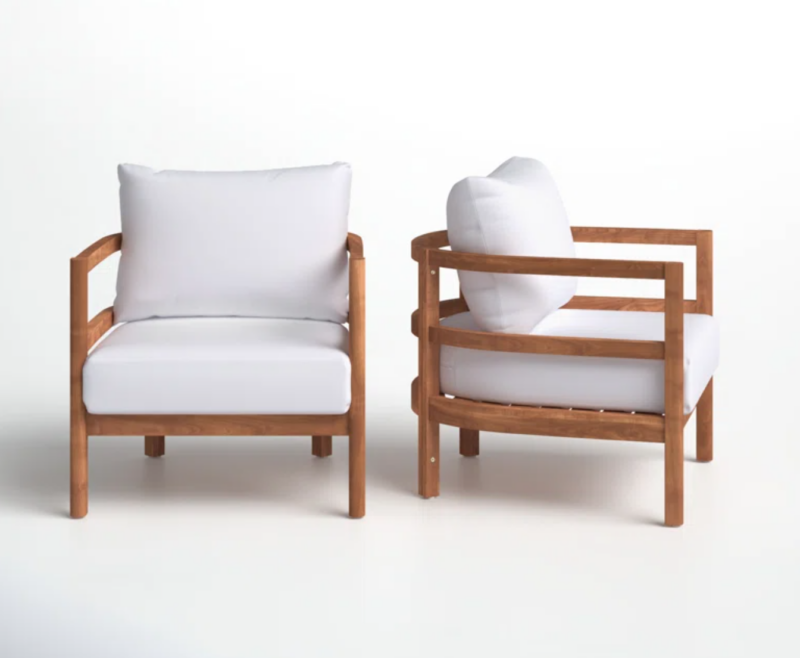 Oh I like these so chairs so much. Great lines and a set of two is marked down to $390 from $600!
PRETTY FAUX TREES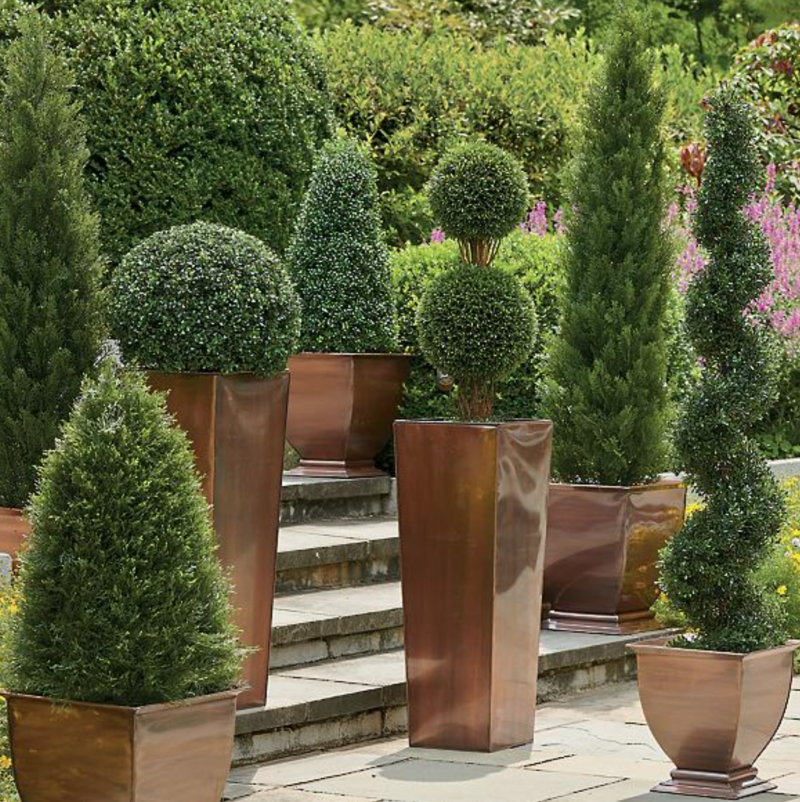 Have you seen these? We are wanting to add a couple of trees for privacy (on a deck) and these would be perfect. I am leaning towards faux so that we don't have to worry about keeping them alive during the seasons. They are currently on sale.
OUR FRONT DOOR WREATHS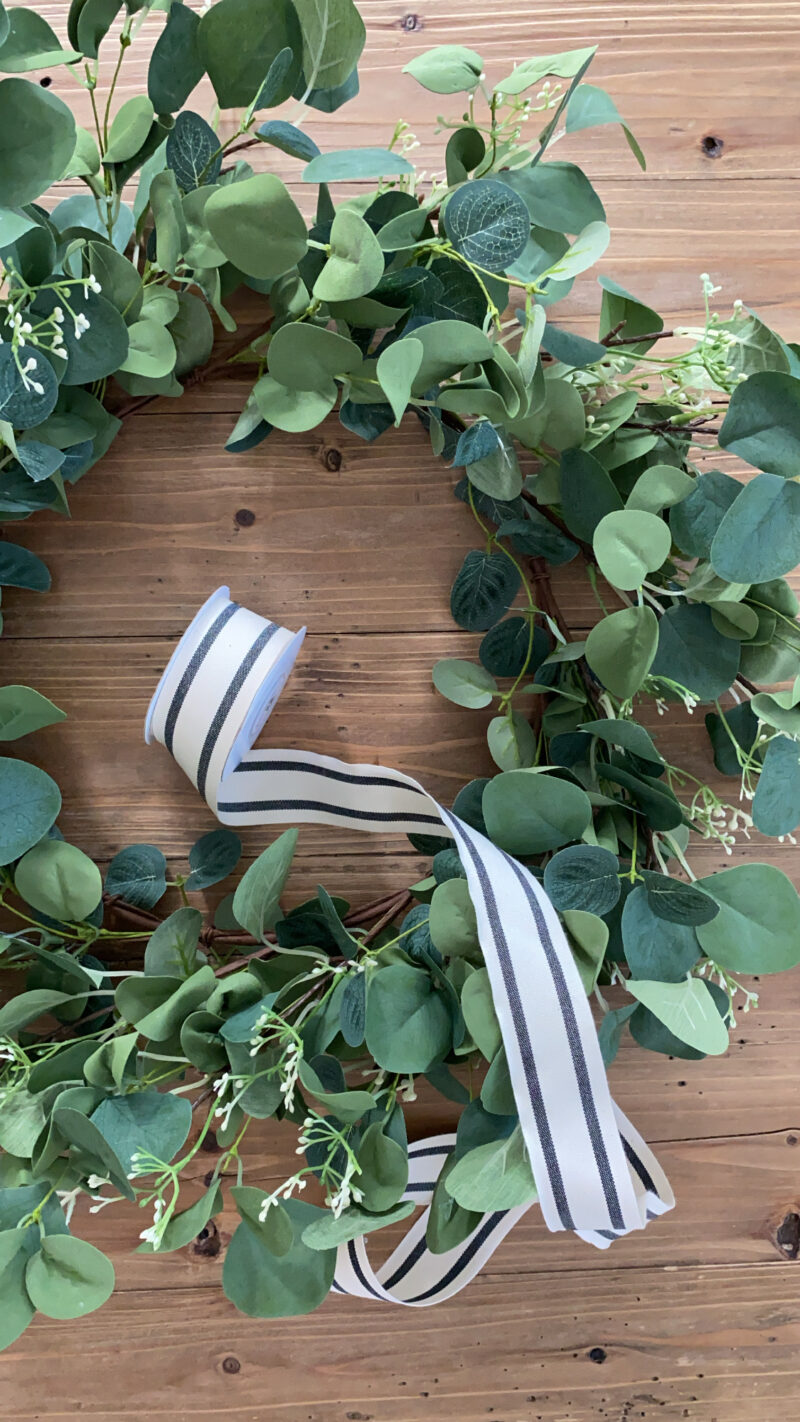 These wreaths really do look like the photo advertised. We have had these on our front door (full sun much of the day) for over a year and still love them. I also order the ribbon off of Amazon. Far better price than a local craft store (although lovely to support local stores).
CLASSIC OUTDOOR FINDS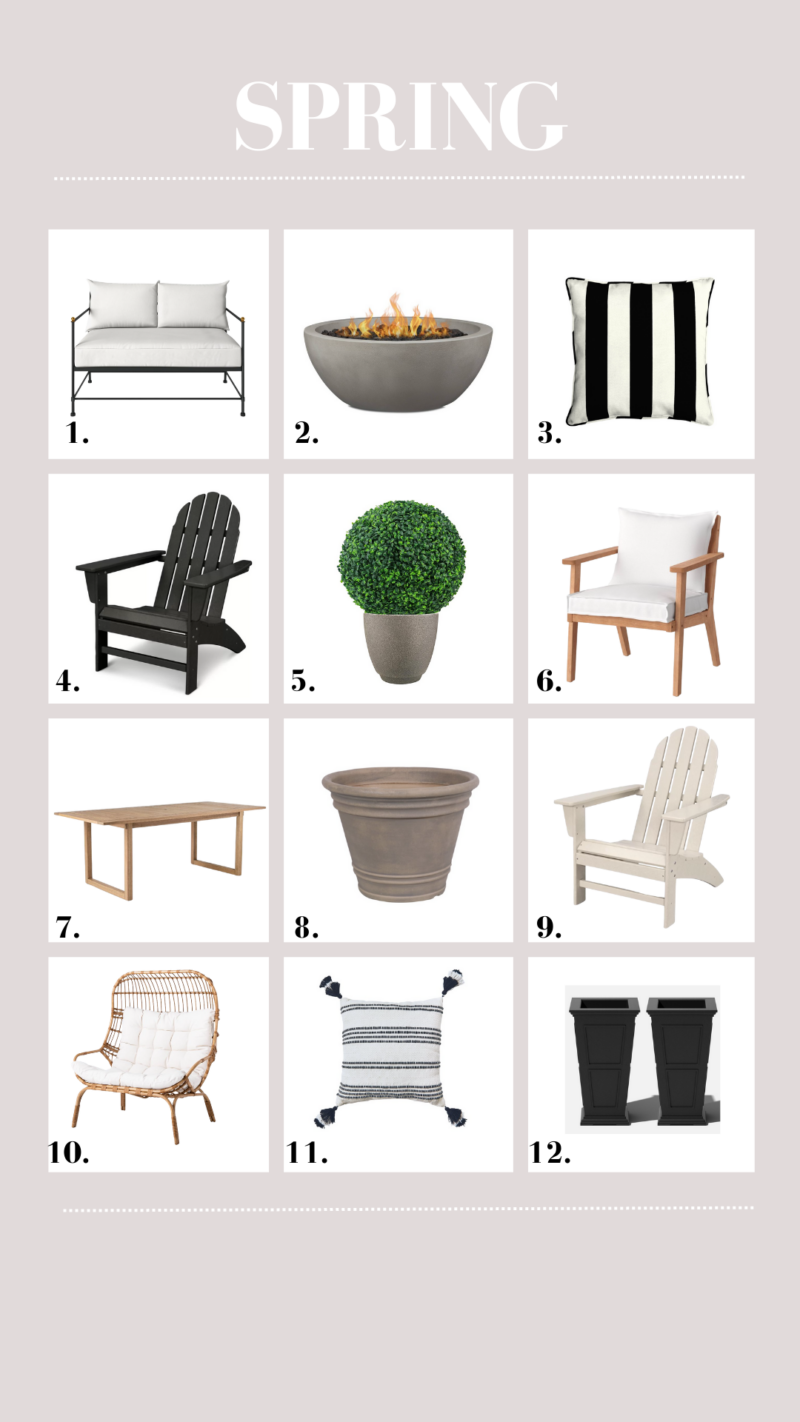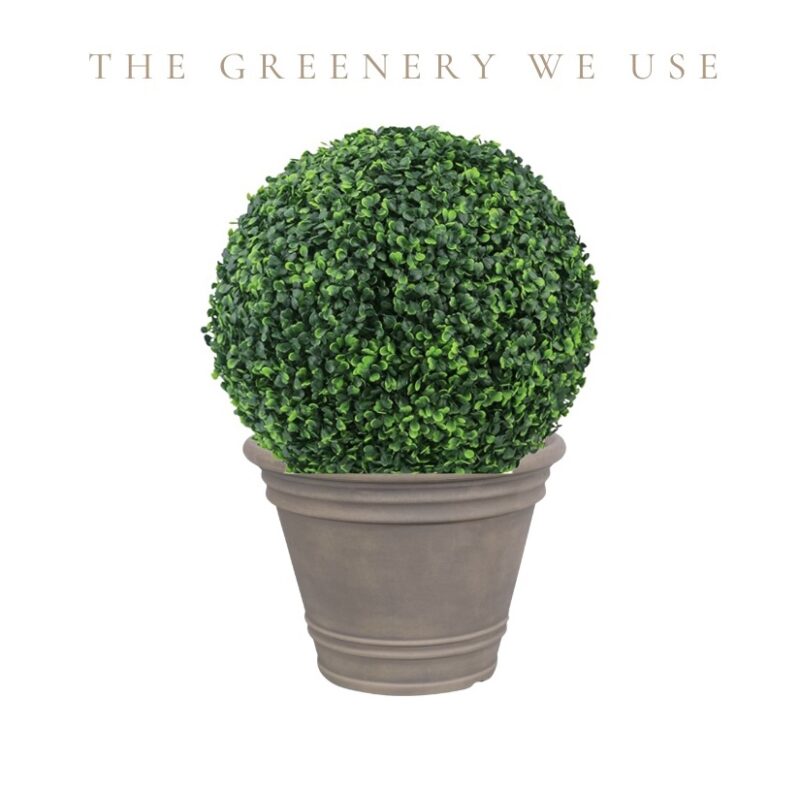 We ordered these faux topiary plants shortly after moving in and I have loved them since day one. They have been outside (under a patio cover) for a year and a half and still look wonderful. I really like the preppy look. The $60 planter is a classic choice, too.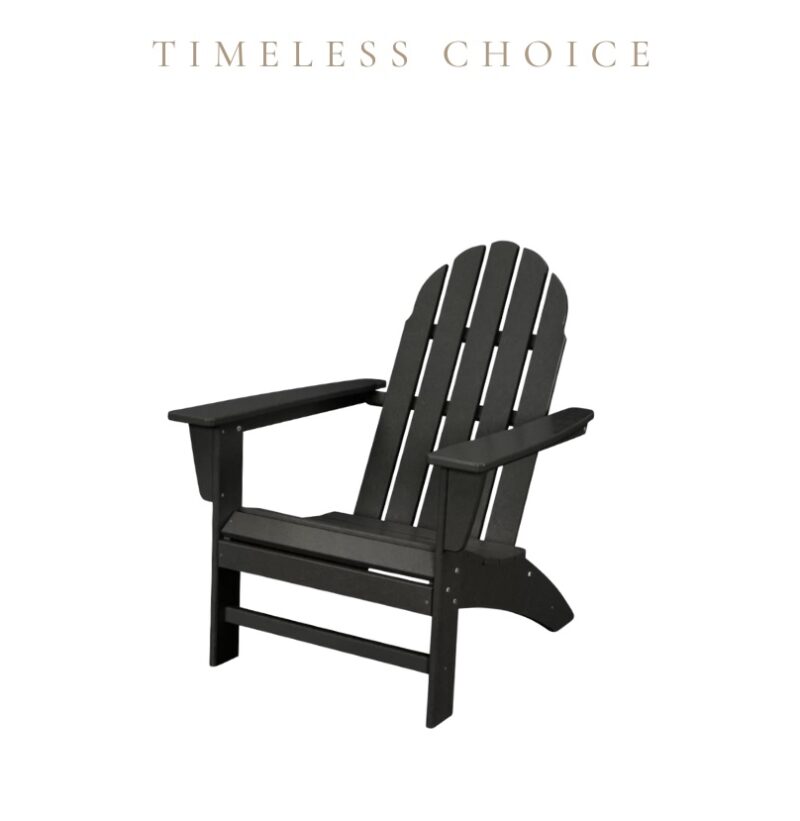 I am a sucker for an Adirondack chair. My parents gave us two as a house warming gift over 15 years ago. We spent countless date nights chatting away on those chairs. Although we brought them with us, they eventually gave out because they were wood and had seen their best days. So now we are looking to replace them with something that will hold up. We have heard wonderful things about Polywood and will most likely order these.
SPRING BLOSSOMS
While these aren't exactly outdoor items, this time of year has me thinking of a few swaps. Are you switching out any of your faux stems? Do you have faux stems? I've come to realize that in this home, I am not really switching up major decor pieces . . .just things like throws and faux stems. These cream branches are so beautiful.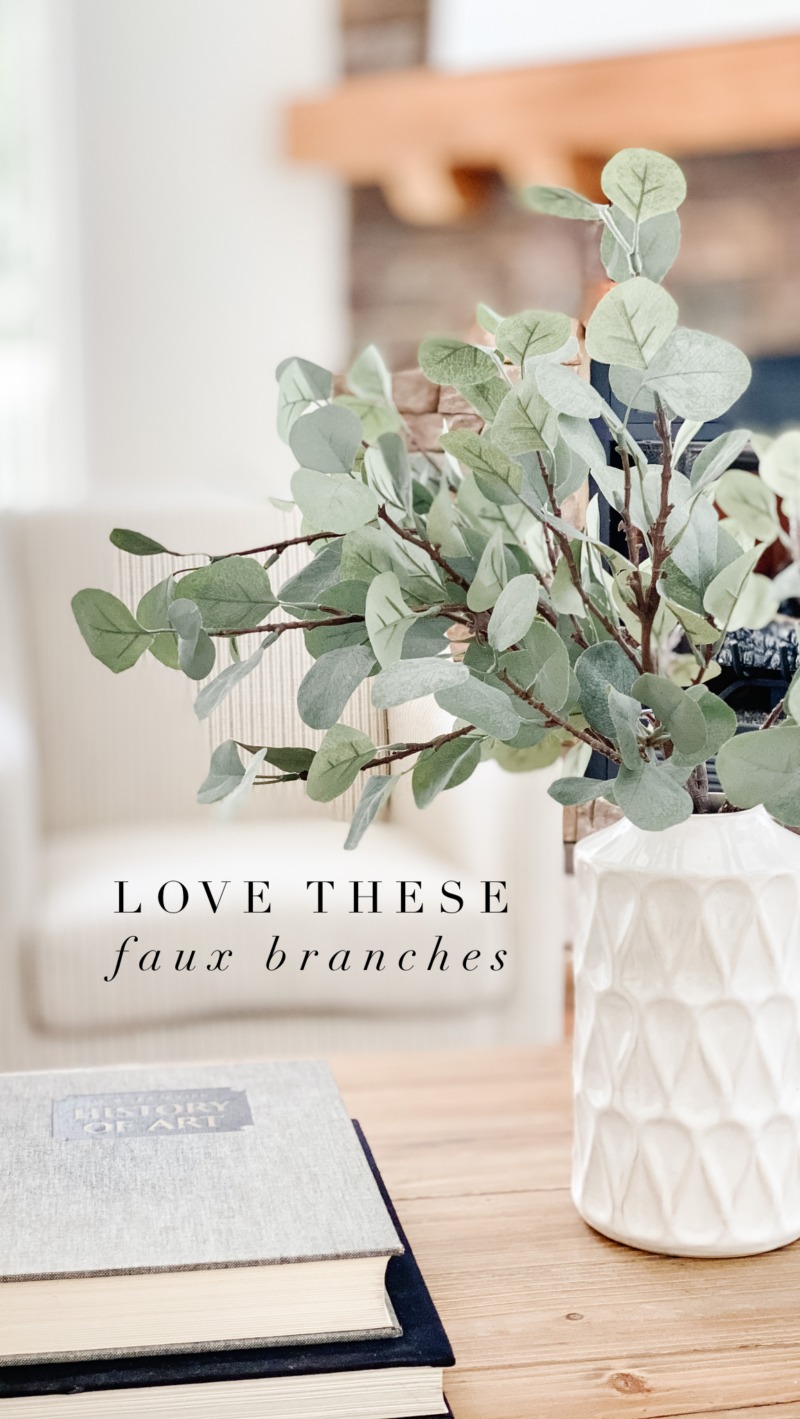 These have been tried and true branches now for years. You can't go wrong with Eucalyptus branches.
I hope these outdoor finds get you in the mood for warmer weather. A friend of mine sent a beautiful photo of her camelias blooming in the yard and it made me so excited for what is to come. Off to enjoy a hike because the sun is shining and our temps are in the 70s. Certainly feels like Spring.