The other day I shared the swap I made for our dishwasher gel and I had so many of you ask about other swaps I've made. The more I research and read, the more committed I am to lowering the toxic load in our homes. I am in no way an expert nor will I be able to eliminate all toxins, but I would like to think that each swap we make is one step in a healthy direction. If you are just starting out, it can be extremely overwhelming and nobody needs that stress or pressure. I thought it would be good to begin with a few basics. Even if you commit to looking at one thing a month you would be doing amazing. I hope this is both helpful and informative. You'll find a checklist at the bottom of the post to help you get started.
DEODORANT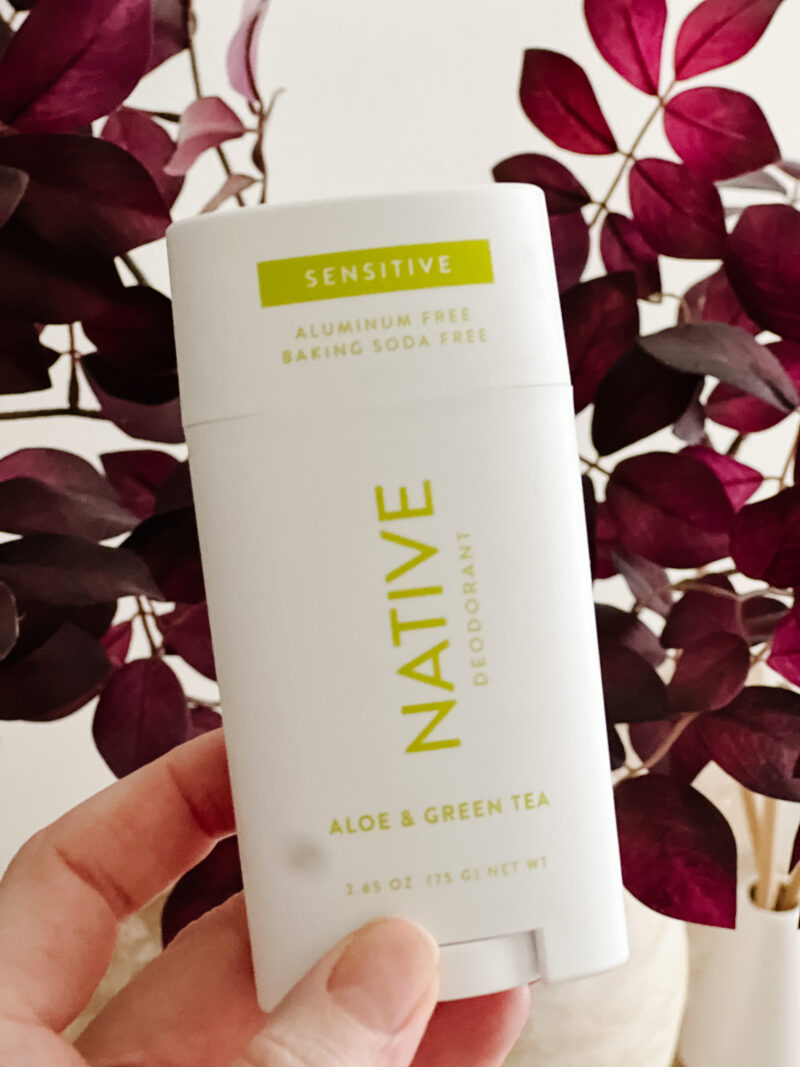 Deodorant is an easy thing to make a change with. I want to make it clear that there are many options available in all of the categories I cover today, but I am sharing what I currently use.
*If you download the "bobbyapproved" app, you can scan barcodes and it will let you know if it is clean or not. There are other apps like that, but that's the one I use (for food labels, especially). It's very simple and very convenient if you find yourself standing in an aisle and have no idea which one might be good.
My daughter uses this deodorant too and loves it. The Native brand is great and readily available at Target. I also stock our guest room bathroom with Native products. The big thing you want to avoid is aluminum in your deodorant. And whenever possible, ditch the unnecessary chemicals that so many have.
HOUSEHOLD CLEANER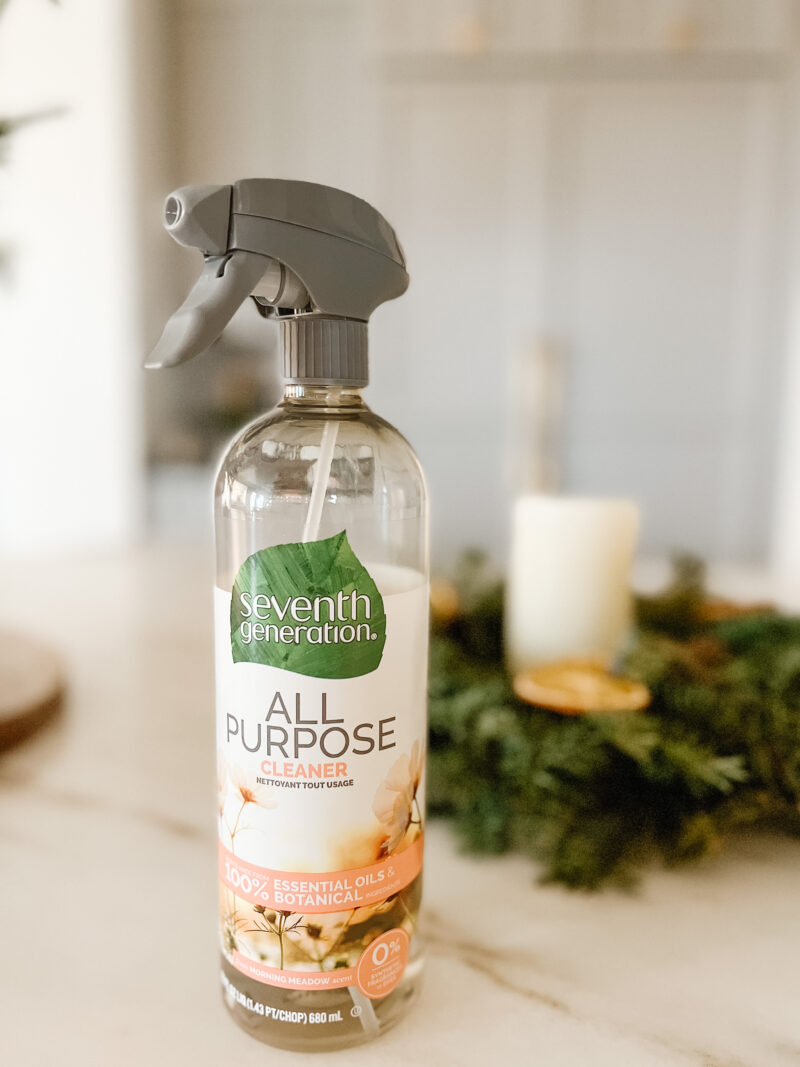 Cleaners that we use in the home can have lasting affects. I started using clean products back in CA and made the commitment not to buy any unhealthy cleaning supplies when we moved into this home. My go-to is actually vinegar and water for most things. On a daily basis, I use a warm water and clean dish soap on my counters. When I fee like I need a "cleaner" this has been my preference lately. I also like using reusable glass spray bottles. I keep one with a vinegar/waters solution under each bathroom sink.
LAUNDRY DETERGENT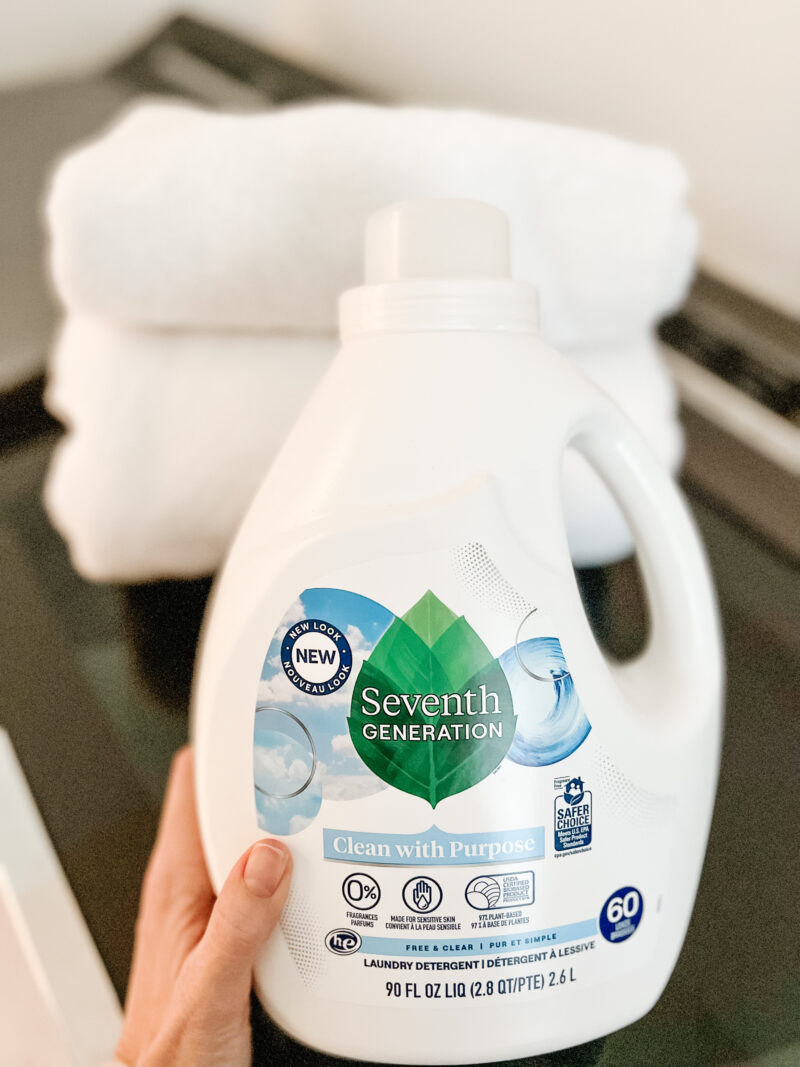 Laundry detergent is another nice place to make a swap and have a huge impact. The more fragrances you have in your cleaners, the more harmful it can be. So be careful when you choose something with a scent. Do I miss a lovely scent? Sometimes, yes. But I brought one back the other day and the entire family was sneezing. So I guess you adjust to it because everyone asked me to go back to this detergent.
*For really tough sports stains or odors . . we definitely put our machine on the presoak setting and that has helped a ton. The machine also allows us to double the concentrate of the soap for stubborn stains.
DISHWASHER POWDER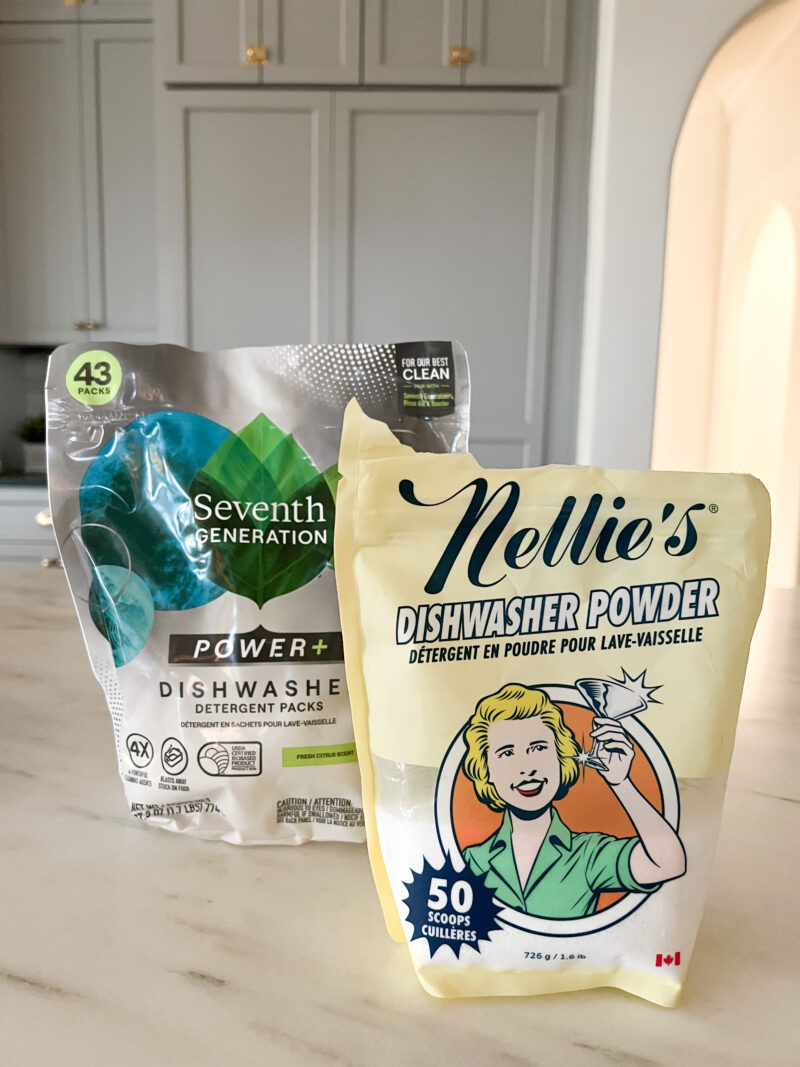 We switched to Nellie's a few months ago. It's made without harmful toxins and phosphates. When we renovated our kitchen, I decided I would try really hard to get rid of anything toxic and only bring in cleaning products that aren't potentially harmful. We've been really happy with it so far and our dishes come out look very clean (no spots). I also picked up the Seventh Generation pods to have on hand in case we run out of Nellie's before I reorder it.
GLASS CONTAINERS
It's a good idea to store food in glass containers. Plastic has the potential of leaching out harmful chemicals. Again, there is no need to panic and go nuts, but just consider slowly making the change. I love these glass storage containers. I keep our food prep in them as well as all leftovers. The stack nicely in the fridge and I can see what we have. I also use those little glass jars when I make extra taco seasoning or when I send salsa or dressing in the kids' lunches.
WATER FILTRATION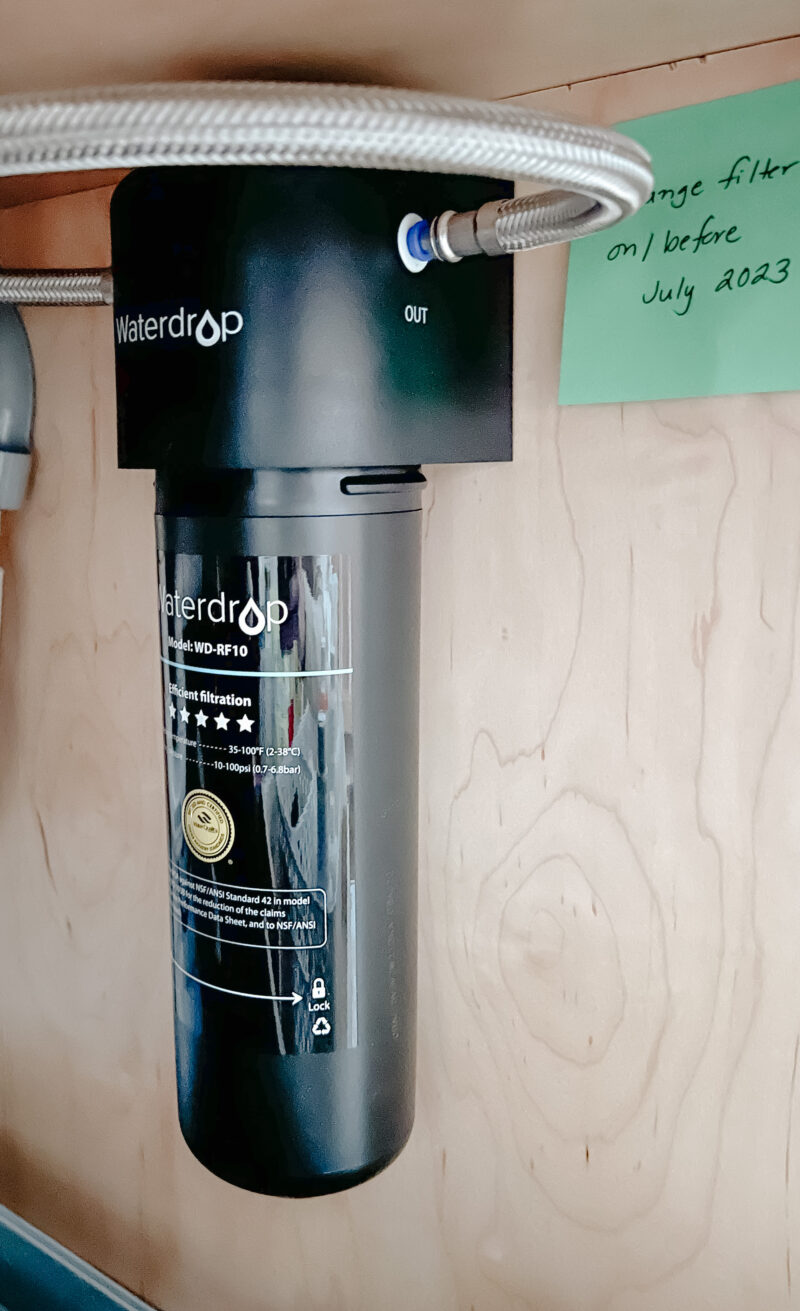 Do you know what is in your water? You can look up exactly what contaminates are in it based on your zip code. I am looking into a larger water filter for our counter, but for now we have these filters under all of our sinks. It does a fantastic job and you can drink from the tap water. I just place a post-it next to each filter based on when we installed it so I know when to change the filter. My husband installed these and said it's quite simple and took about 15 minutes.
AIR PURIFIER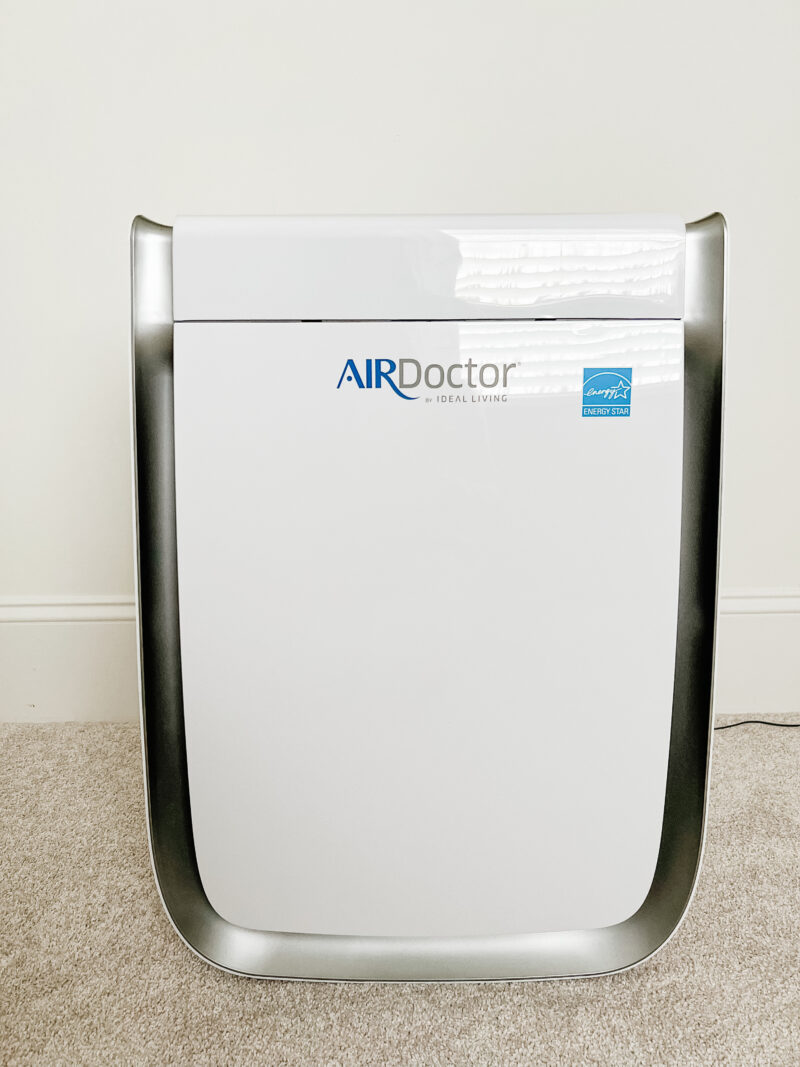 Let's talk about clean air. The air we breathe and sleep in every single day has a huge effect on our health. Did you know the air inside can be far more contaminated than the air outside. I have been talking about getting an Air Doctor for over a year and I finally took the plunge during a big sale (which is still going on). I researched and researched (and listened to people I respect in the wellness community) and chose this for our family. If clean air has been on your mind, I hope that my sharing is helpful. It can be very overwhelming. The Air Doctor has:
H13 UltraHEPA Filter
Dual Action Carbon/Gas Trap/Voc Filter
Auto-Mode & Air Quality Sensor
Sealed System
Change Filter Alert
Is a quiet system
The filters work together to filter out smoke, bacteria, viruses, pet dander, pollen and mold.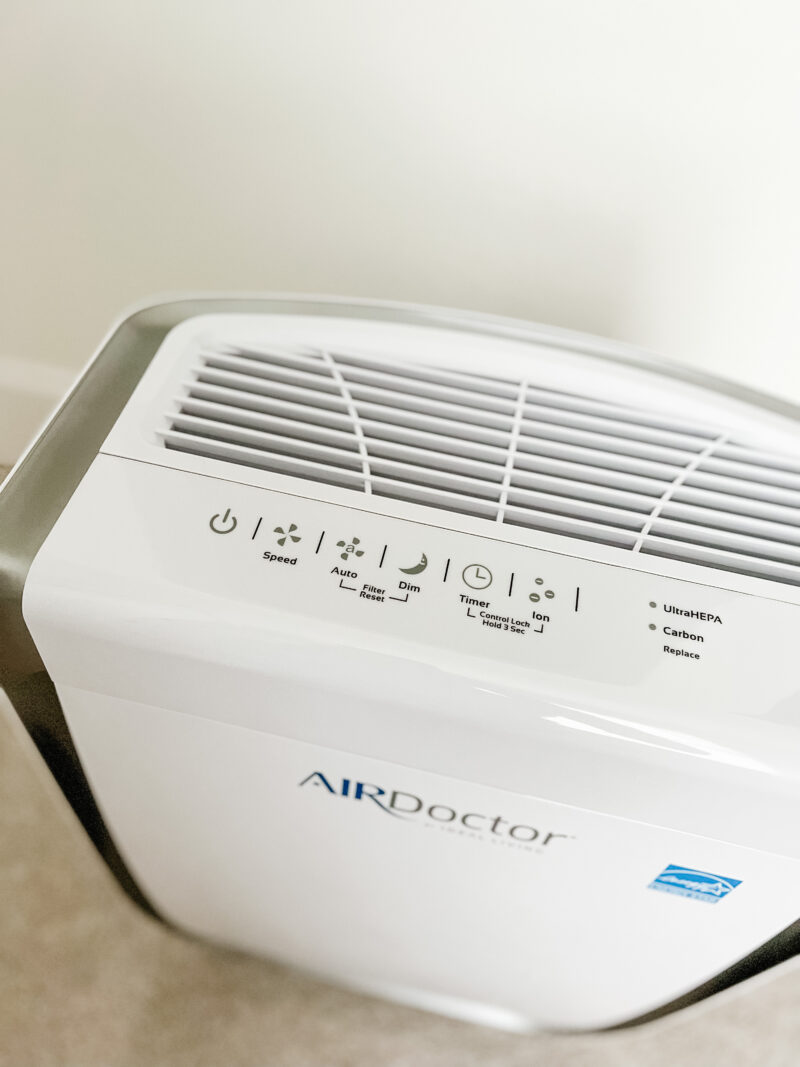 I like that I can see the air quality of my room by the particular light that is shining. I was worried about it being too loud, but you can barely hear it. If the air needs more filtering, it can get louder but we have not heard that yet. And be sure to put it on "dim" for night time as the light can be too bright, otherwise.
I wanted to test out the Air Doctor in our room before I purchased them for the kids. We did the 3000 in our room, but will put a smaller unit in their rooms. I am sleeping much better at night knowing we have this. I've seen the filters when it is time for them to be changed and it is all you need to see to know that all of that gunk is what goes in our lungs and noses. No thank you.
They are an investment so if you have been thinking about it, definitely take advantage of the sale that is what I did for $300 off).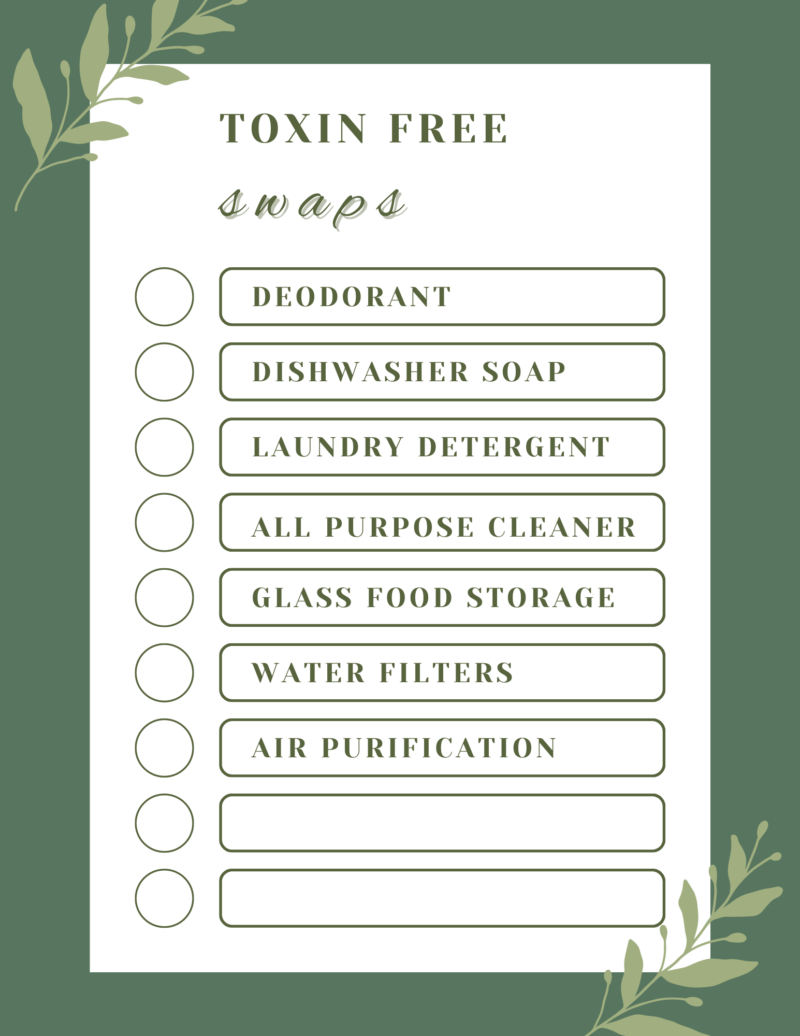 Thought this might be a nice checklist to begin if you are wanting to do a deep dive into getting rid of toxins in your home. I love chatting about all of this so feel free to leave comments below. I am still learning and making baby steps myself, but it feels great! And like I said before, we are far from perfect but progress is a win in my book.
Let me know if you would like me to share more clean swaps we've made (including home, beauty, and food).