Sara recently moved into her gorgeous home. She contacted me to help bring her living room together. What a fun space to design. She is drawn to the cooler colors and had already chosen very pretty sofas. And her floors are stunning.
Here is the design for her room.
The shopping and ordering has already begun and Sara is planning to tackle painting the bookshelves soon. In fact, two of my recent clients will paint the backsides of their shelves. Such a great way to add color and contrast. Megan from Honey We're Home used a pretty blue for hers and Cassie from Hi Sugarplum recently used a pink graphic fabric.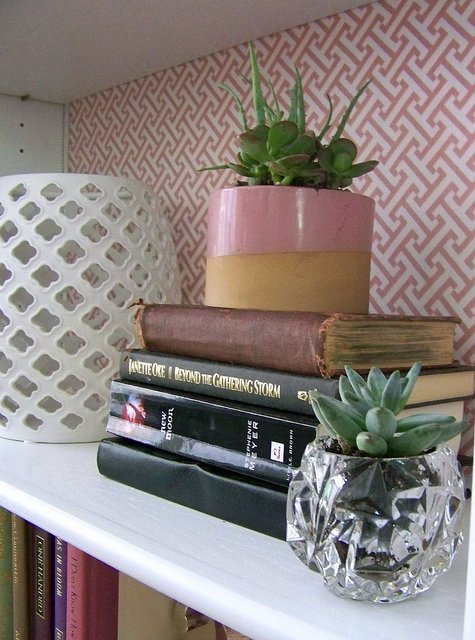 And I have backed an Expedit where the children keep some of their go-to items. For this, I simply hung the fabric on the wall behind it with thumb tacks in each corner. Have you painted the back of your shelves . . . or used pretty fabric? Such a pretty and quick update. …………………………………………………. Thank you, Sara! It has been so much fun working with you and I am anxious to see the room pulled together.