Today I'm excited to share three different options for giving your coffee table a bit of a fresh look. It's nice to mix things up and you don't have to spend a fortune to do so. In fact, these three options would be great for a nightstand or dresser, too.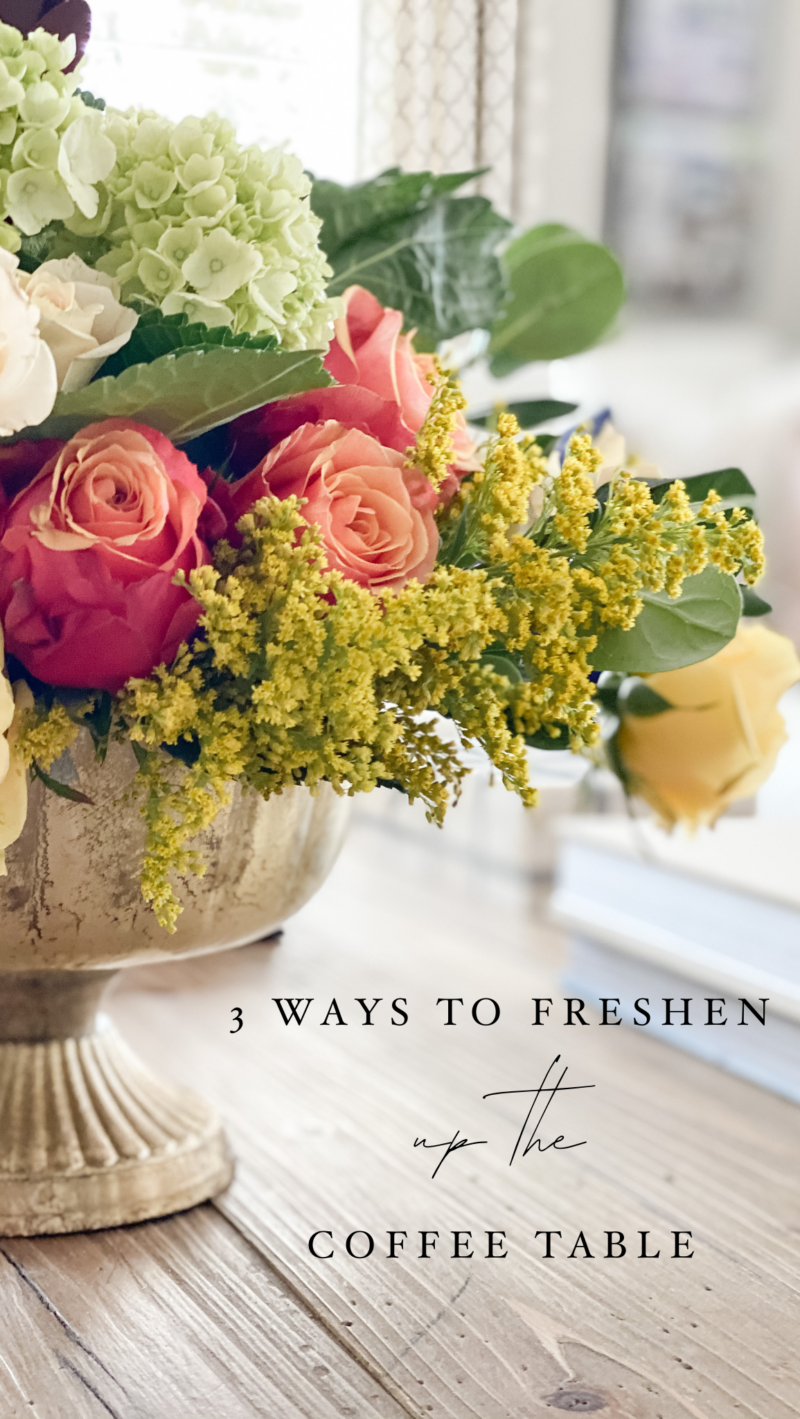 OPTION 1: TEXTURED VASES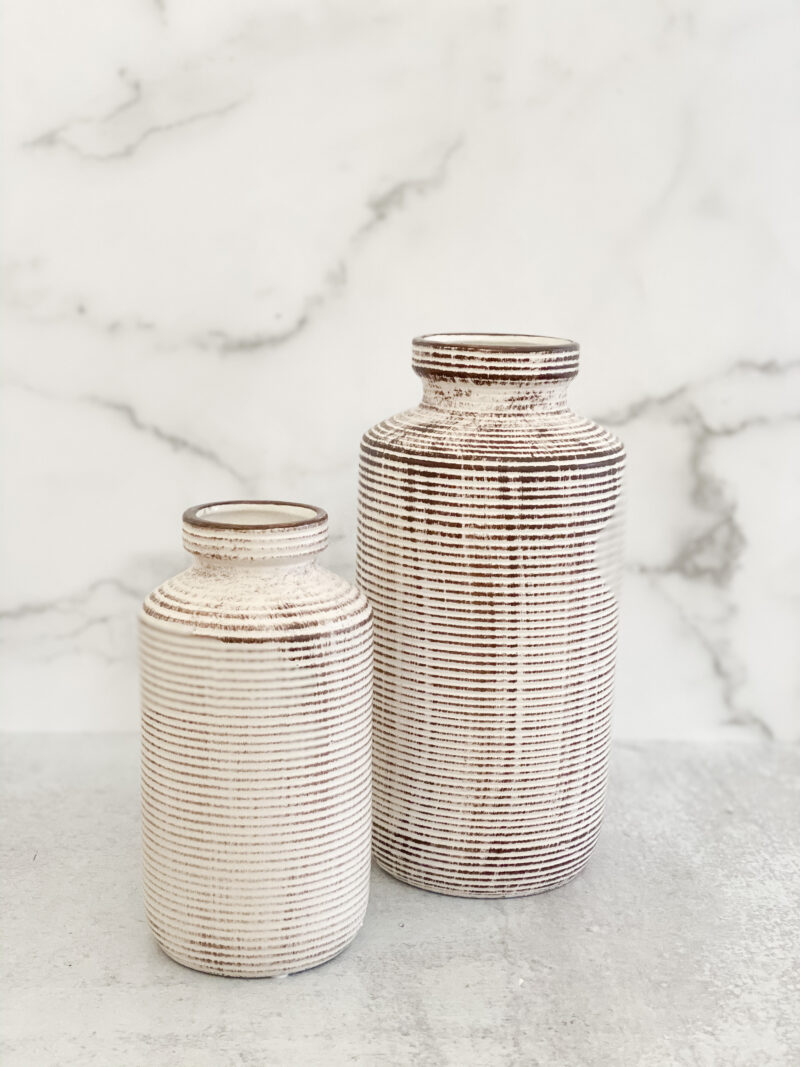 The texture on these vases (and their sizes) is what sold me. They come in a set of two so you can't beat the price (under $30). Both came with twine wrapped around them, but I prefer them plain. The brown and cream texture adds so much interest to a space.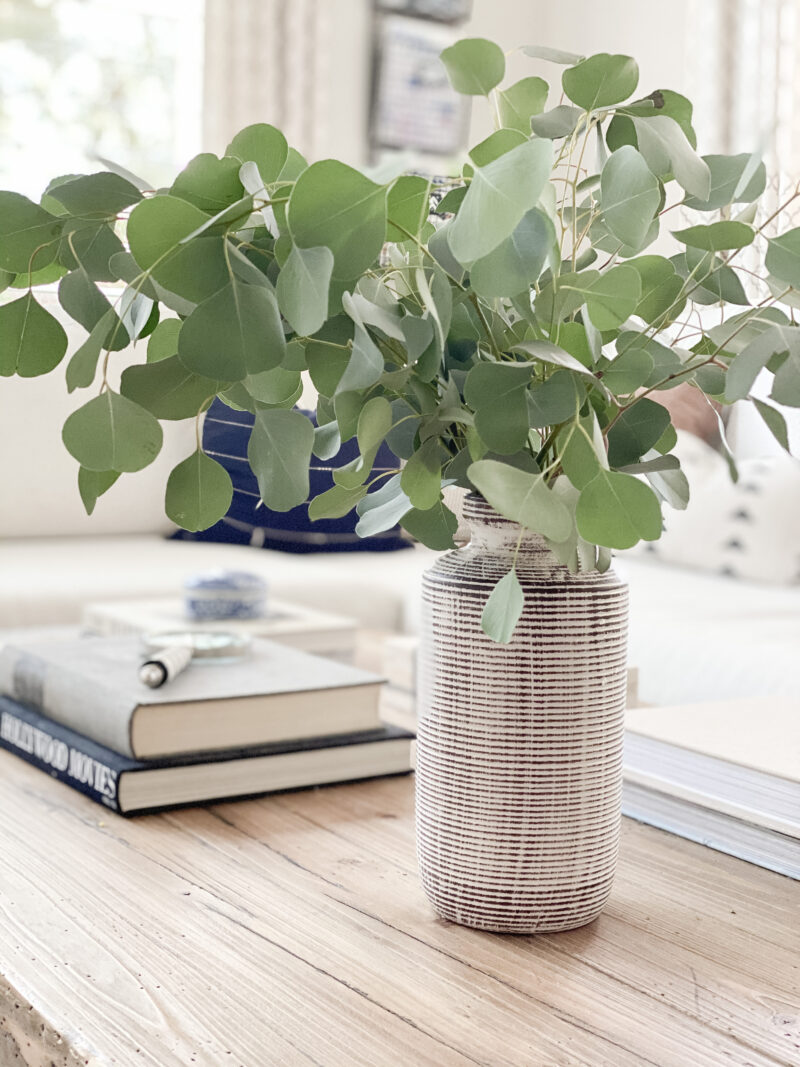 I used fresh eucalyptus branches but these are my go-to faux stems (6 stems for $20). I used the larger vase (10″) for the coffee table.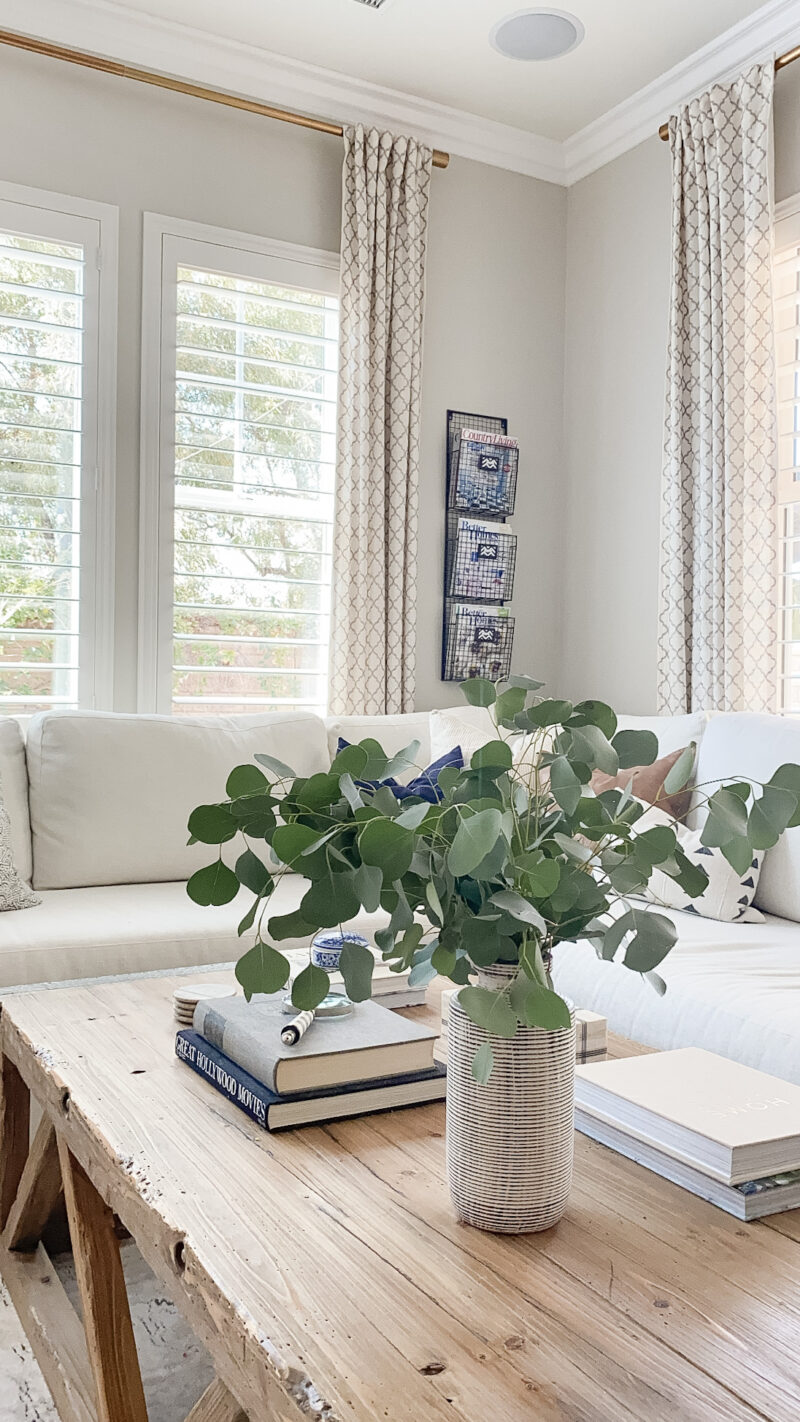 Adding height to a coffee table will change the whole look. Besides stacking books, I like to use a decorative box for the remotes. One day my family may even put them in the box.
OPTION 2: GOLD COMPOTE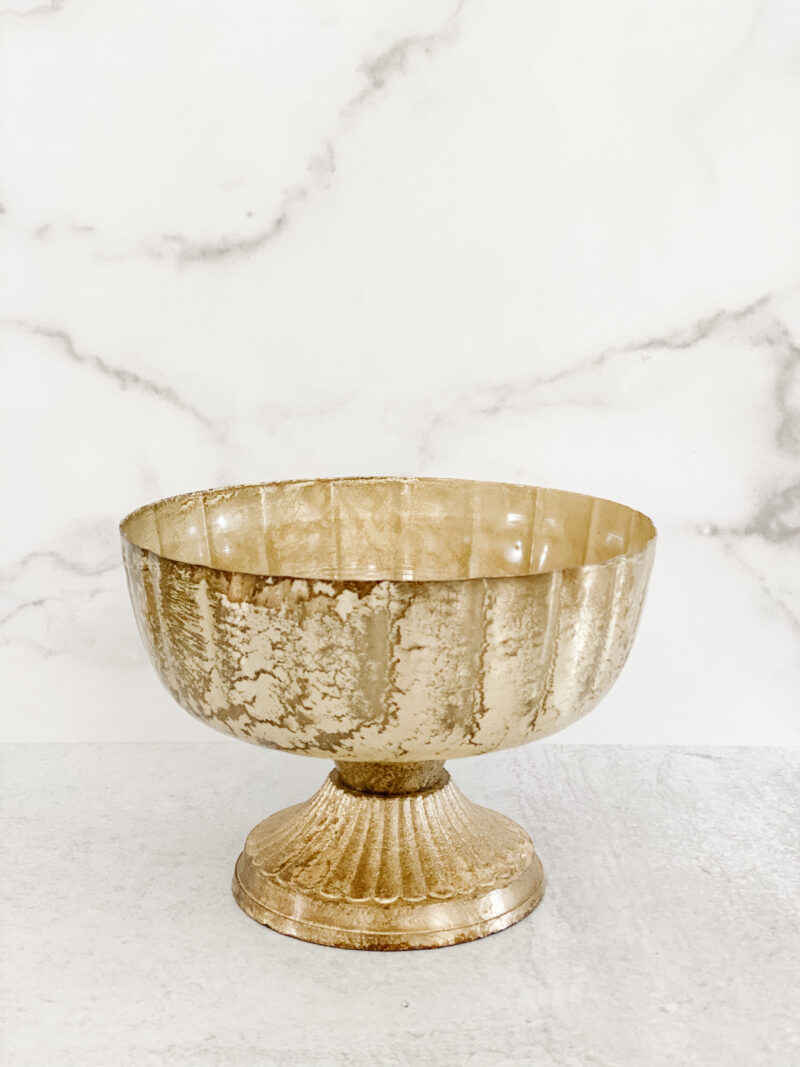 This compote is so lovely in person. It's not a shiny gold, but more of a champagne color. So pretty. It will be gorgeous during the holidays filled with pine cones.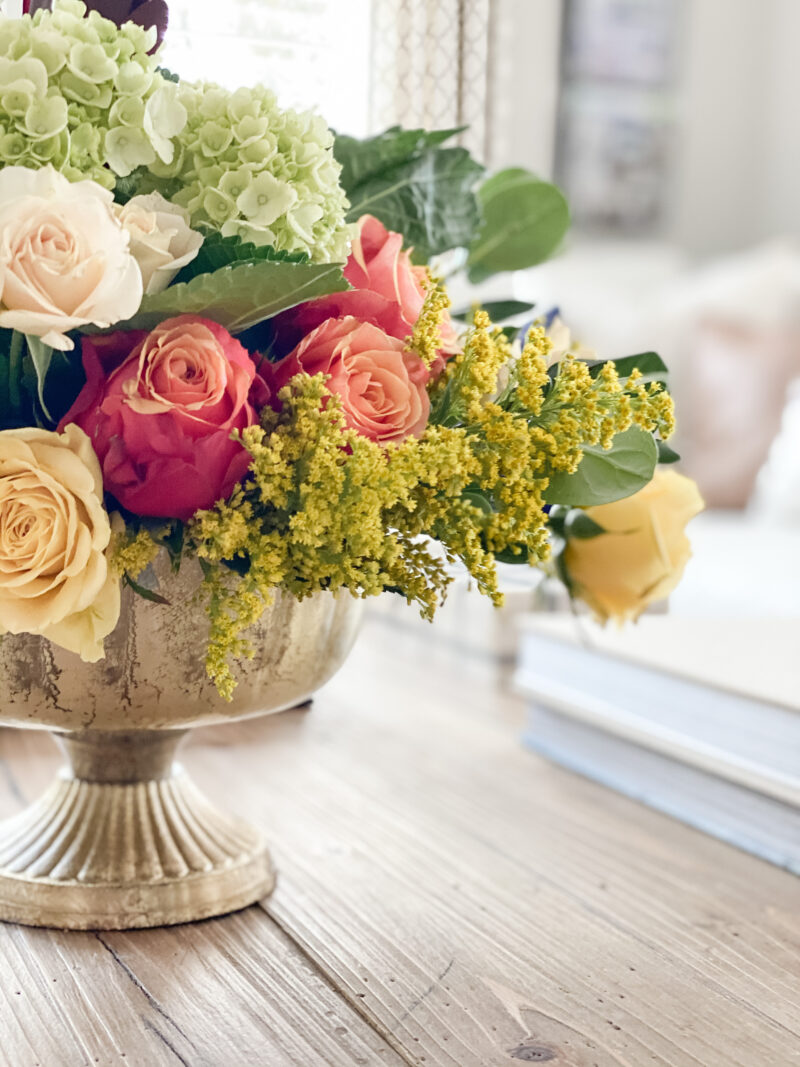 For this arrangement I used floral tape to create a grid across the top of the compote and a piece of oasis. The bowl is only 5.5″ inches high so you'll need to use something similar if you wish to fill it with fresh flowers.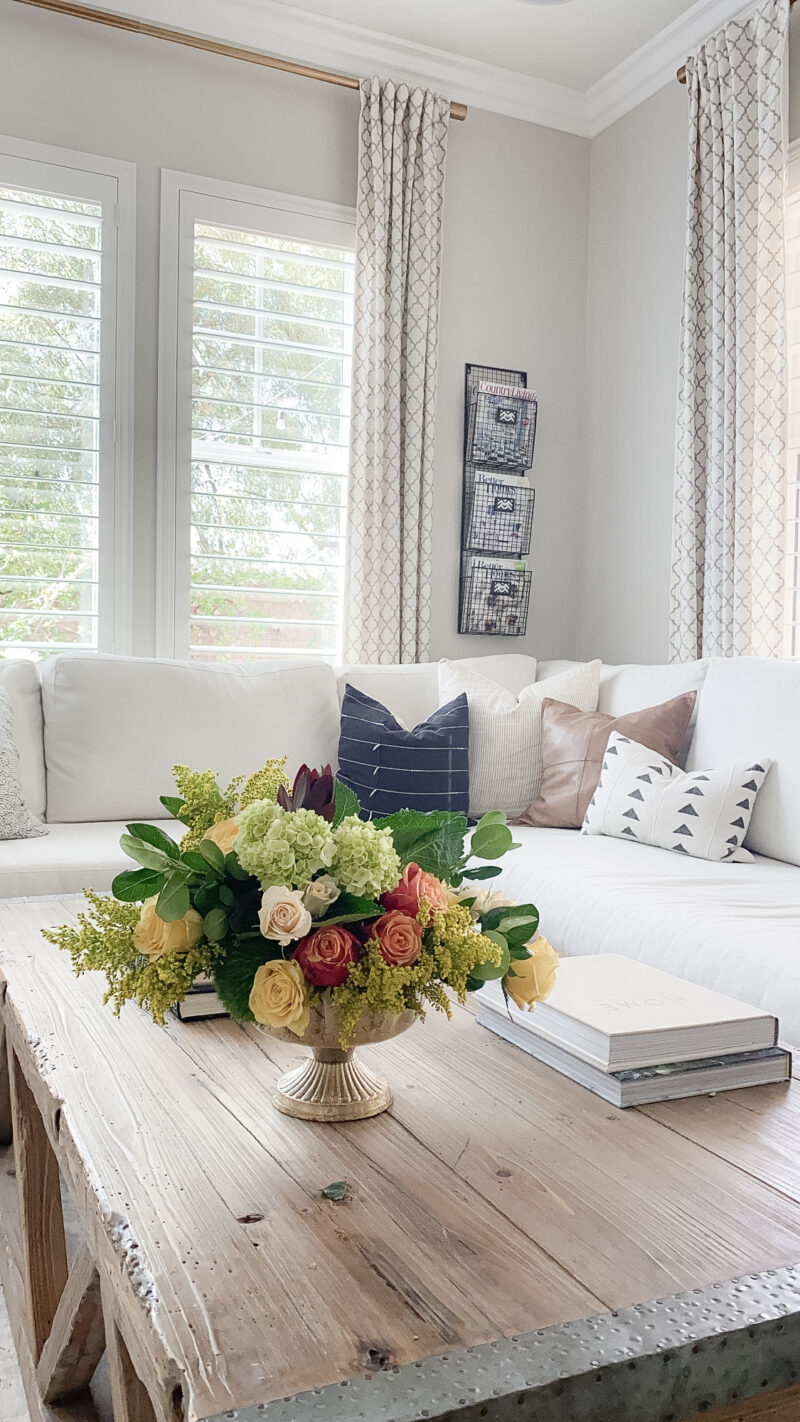 This is definitely more of a formal look but I love the feeling it brings to the space.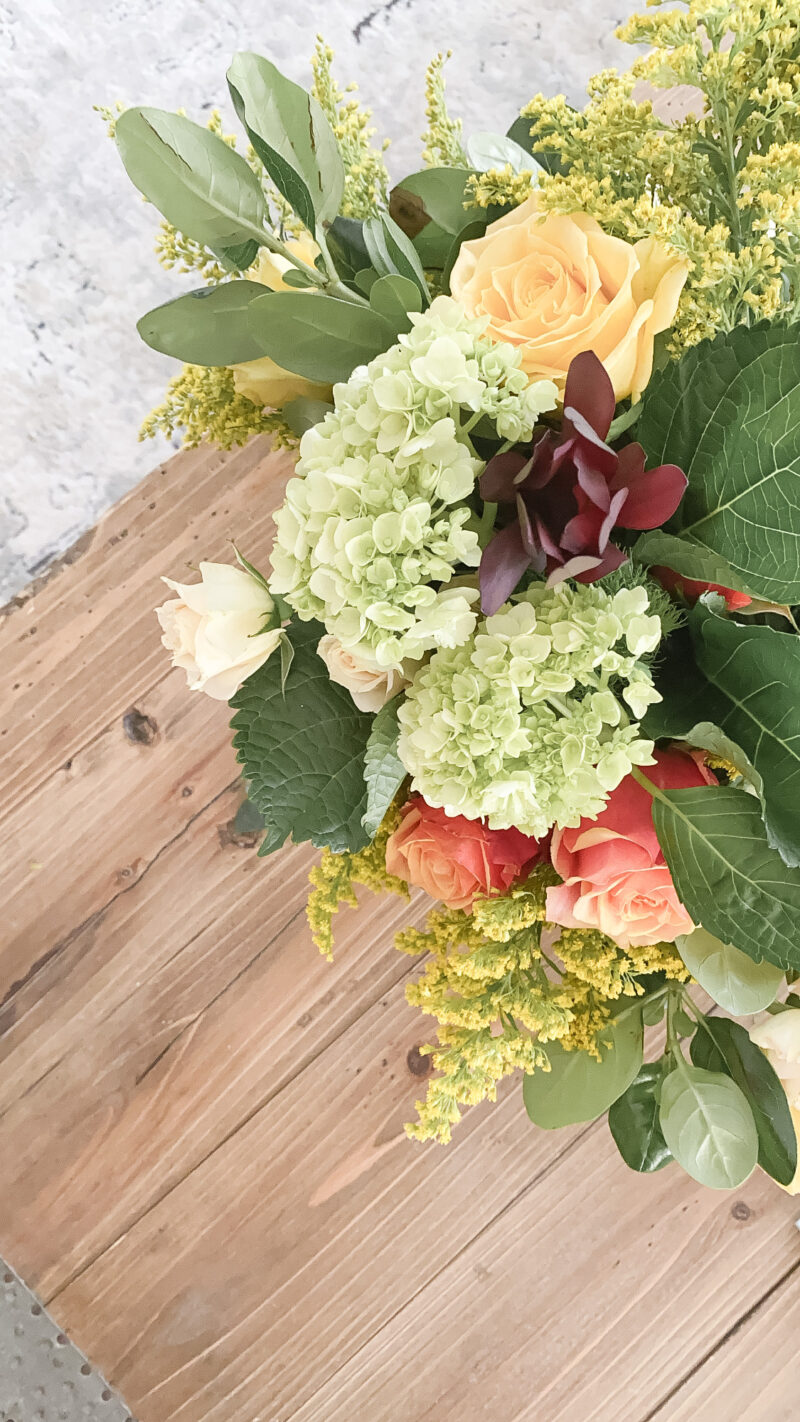 OPTION 3: WOODEN BOWL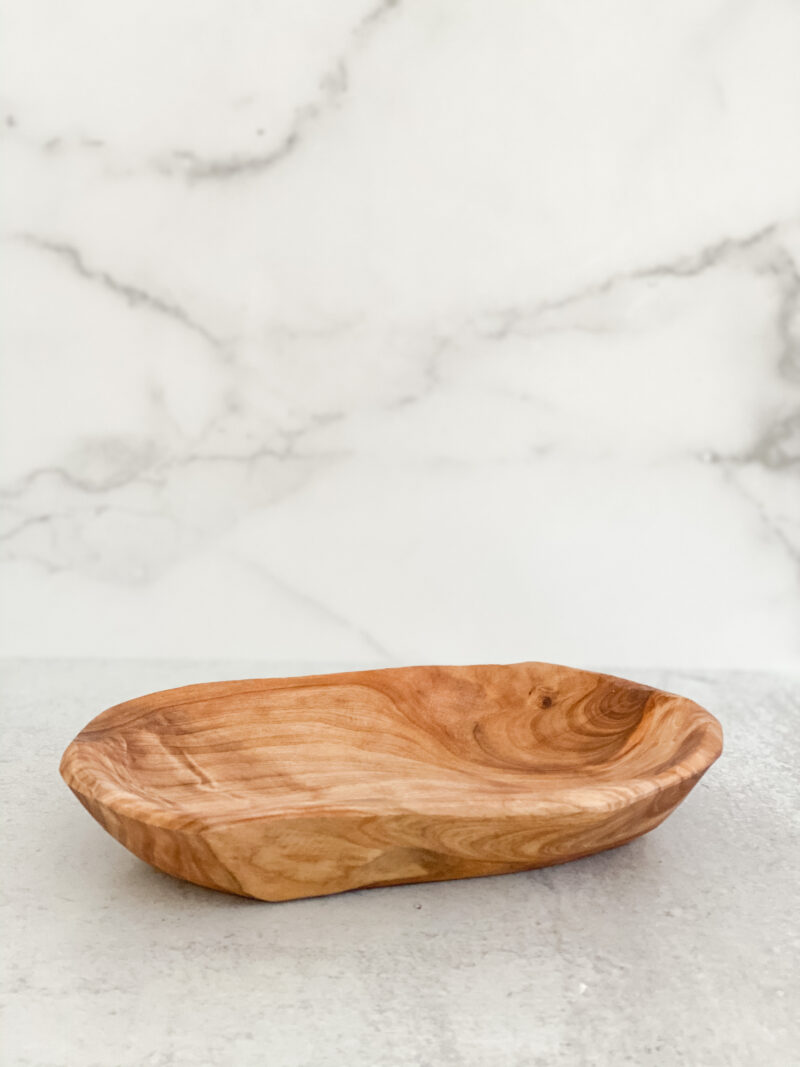 Last but not least, the $16 wooden bowl. It's a good one, girls. It looks just like it is pictured. Such beautiful variation and I love the uneven shape. It would be pretty in any room. I currently have it on my kitchen counter.
The wooden beads are another fun Amazon find. You could even use this bowl to hold your remotes.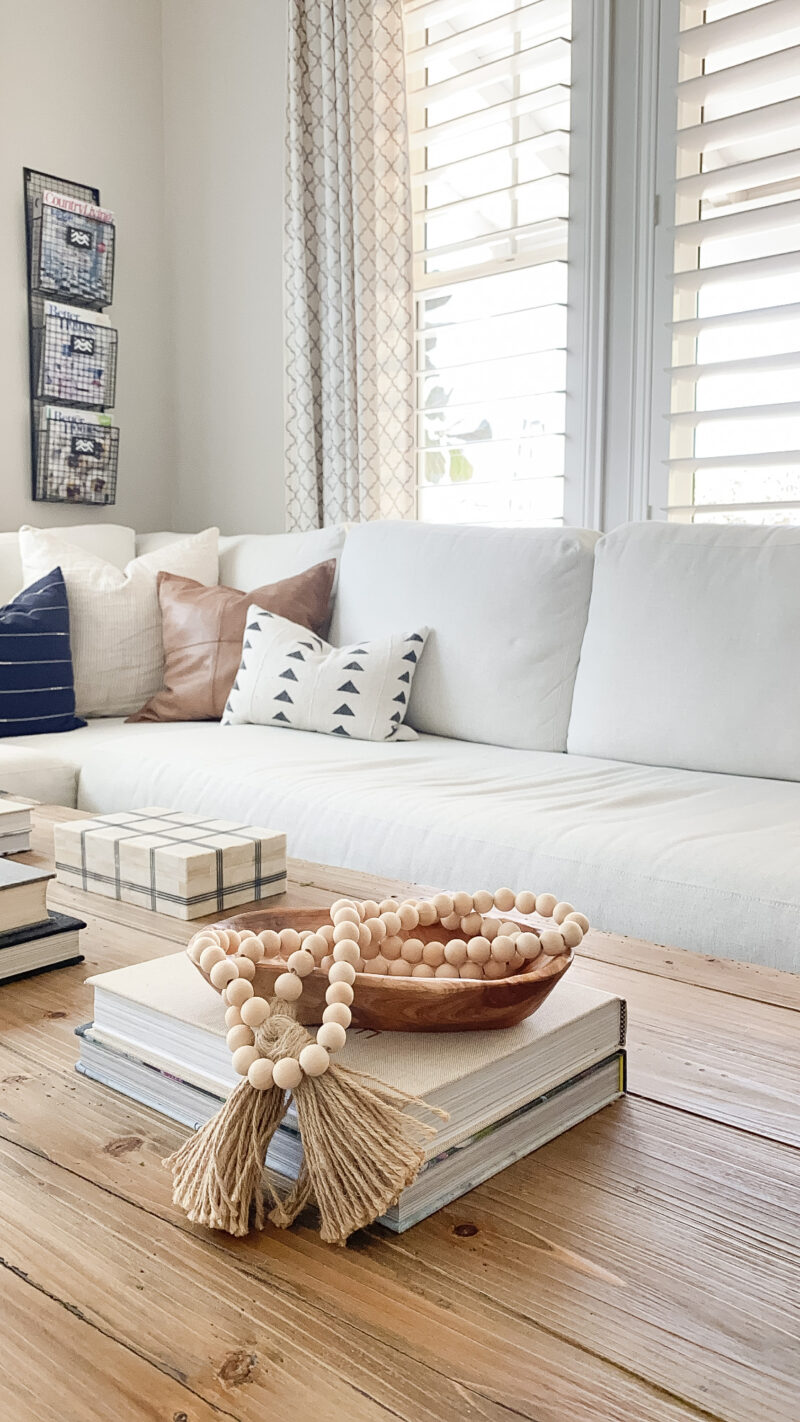 Just an easy way to add an organic feel to a room. And the $16 price point is a good one.
Which one is your favorite? The vase, the flowers or the wooden bowl?