Good morning. Let's do this! I've been chatting with so many of you on Instagram about college and all the things so I'm excited to get the ball rolling today. No time like the present. I'll be sharing a few of my own thoughts and then hitting you with a big surprise near the end of the post.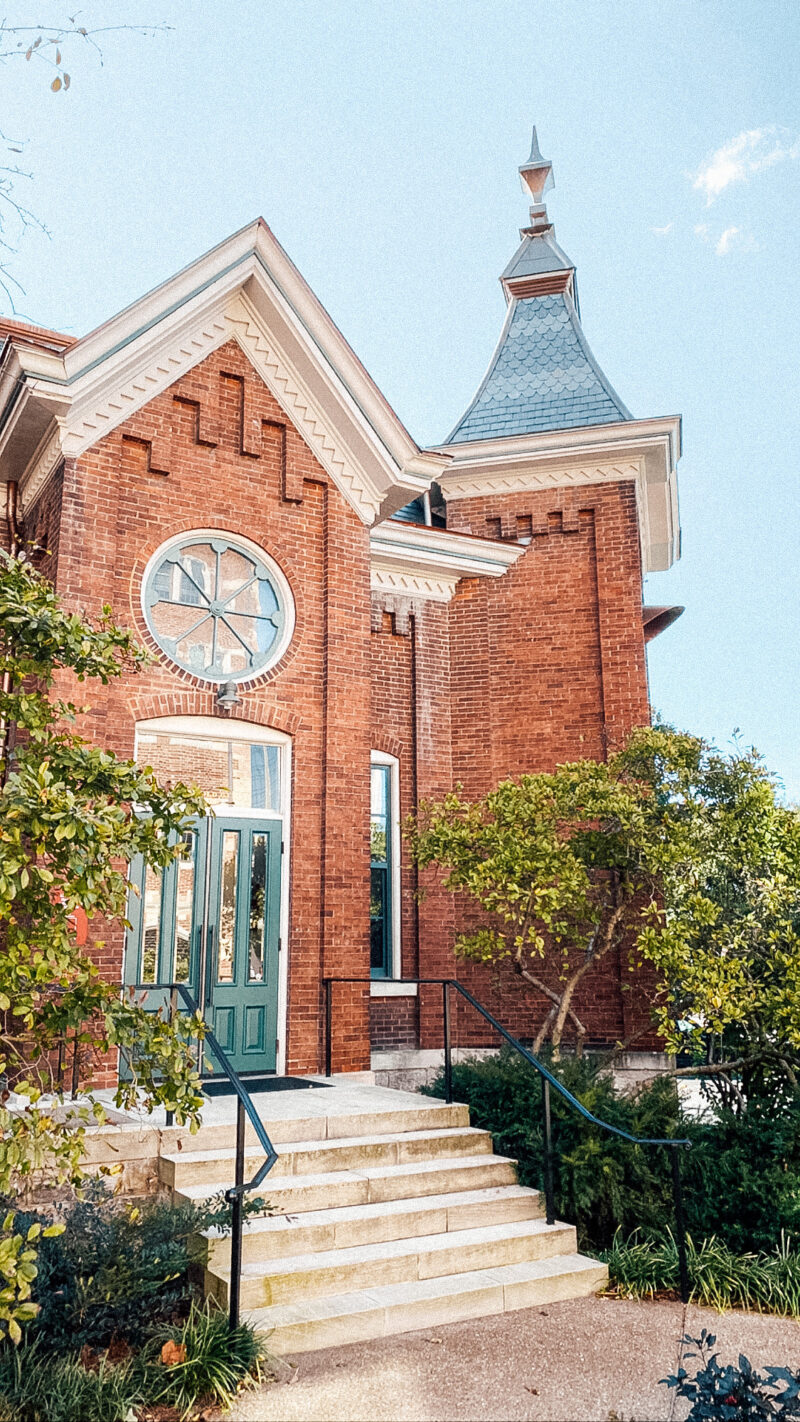 So Many Thoughts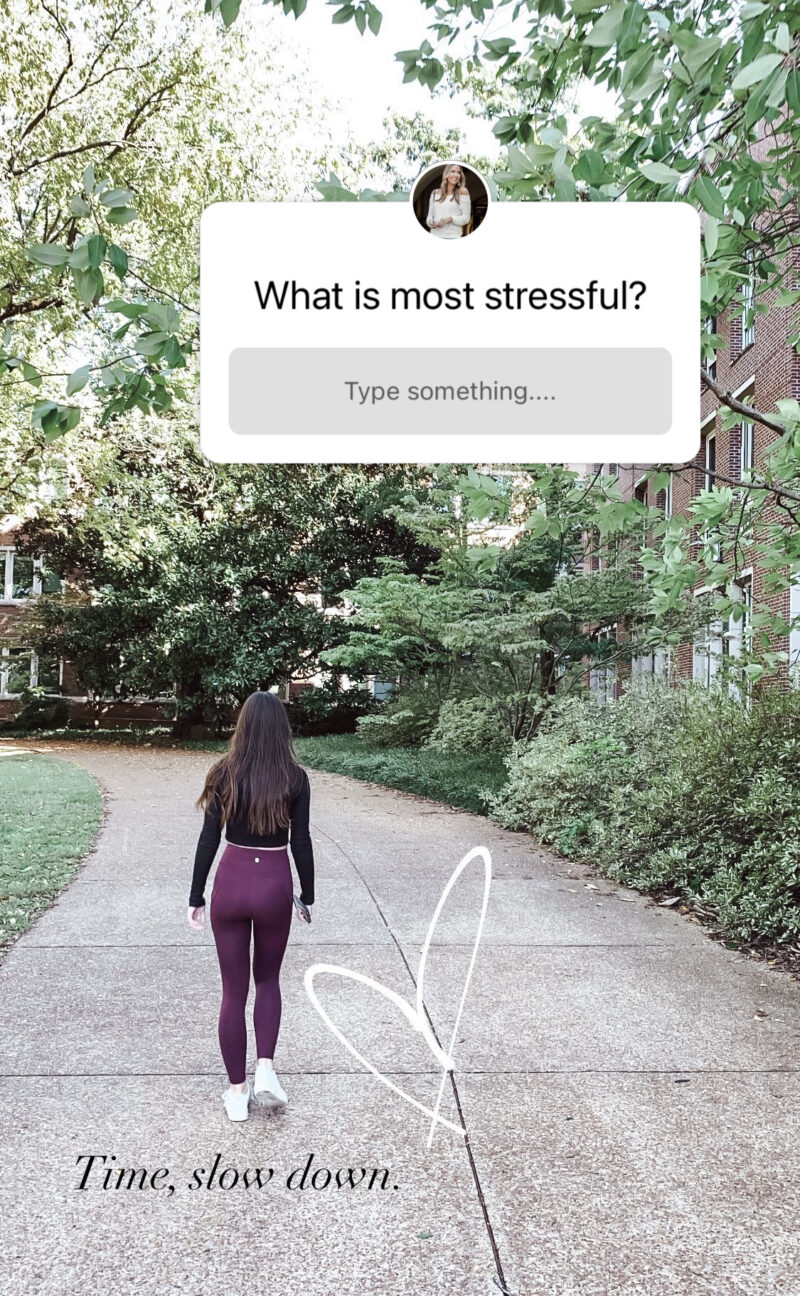 We have been talking all things college lately and starting to help our daughter navigate this time in her life. We've toured Vanderbilt University (just for fun) and have started a really helpful course. When I asked the question above on Instagram, hundreds of you responded. My husband and I were both emotional reading all of the responses. There's so much on your hearts and minds. And for various reasons. It made us both realize that this is a conversation worth having. We are happy to share our thoughts, but more importantly, gather advice from those who have gone before us to really shed some light. I always say that even if you take away one solid idea, it was worth it. So let's start talking and sharing.
One Size Does Not Fit All
This is the key factor I want to stress the most. What is fantastic for one child, may be completely wrong for another. And how about we celebrate that so that we don't add more stress to these teen years. One size certainly does not fit all and so how do you allow each child to grow, learn and ultimately make a solid decision? Whether it be college or a myriad of other options. College certainly is not the right fit for every child.
Financial Concerns
I think this one hits home for all of us. College is expensive. Is it worth it? Can we qualify for help? How do we find out about scholarships? Is it better to start a business? These were some of the things expressed to me in Instagram.
The Comparison Game
Not interested. As our children's friends go on to apply and make decisions we will cheer them on and celebrate, but we refuse to get caught up in the comparison game. Something that struck me most from chatting with Shannon (more on this sweet gal below) was that the there is power in finding the school that meets the needs of the child. That is where the sweet spot is. And what feels like home. Or better yet, the home away from home. Or maybe college isn't the right choice and that concept shouldn't be met with any sort of stigma or judgement.
There are Multiple Avenues to Success
So many of you reached out with thoughts on ideas outside of college. I couldn't agree with you more. In fact we talk about this all the time.
Learn a specific skill (trades) Mike Rowe of Dirty Jobs put aside $1,000,000 in work ethic scholarship funds. Trade skill can be a better fit than college for some.
Enroll in community college for two years and knock out the general ed classes while thinking things over
Start a business with the money set aside instead of schooling
Enlist in the Military or consider an ROTC program
Traditional 4 year college
Listen, I am not saying any of these are the way to go with your son or daughter but it's important to talk about more than the traditional college option. A lot has changed since we all went and I want my children to know that life is about finding what makes you happy and using your talents for good. There are so many paths to success. That path can most certainly reside outside of the box. Maybe you have a business you want to pass on to your child? Maybe there is a desire to serve in the military. Maybe learning everything you can about being an electrician is the way to go. There are so many noble professions that don't require a four year degree. Others find those four years are needed as a buffer before the "real world." Other more specialized fields require four years and beyond. Some have felt drawn to college their entire schooling career. The sky is the limit with opportunities and I hate for societal norms to put any undue pressure on our young people.
Get Down and Dirty and Ask the Questions
My daughter has some specific interests and I allow that to come in conversation with people I meet. Just the other day a neighbor suggested a book that might be helpful and gave us insight into her career. That is the good stuff. Learn from people around you. Maybe even take on a summer internship in a field of interest.
If my daughter wants to know about teaching, I was in that profession for 10 years. I can share a day in the life. And while much has changed, the core of what happens in the classroom has not. I can give her insight into all of that. Embrace talking with others about you admire about their jobs, their daily life and how they made it to that point. With so many people working from home these days, opportunities and career paths can look quite different.
Happy Hearts and Healthy Minds
Without question, this is most important to us. Far and above any resume builder or college test prep. While we will absolutely guide and encourage our children to do their best and serve with their God given talents, happy hearts and healthy minds ensure success in our book. Our kids are both very different people and it will be exciting to watch the next few years unfold. But it will be their path to choose. We are more than happy to research all of the options right alongside them and ultimately allow them to figure out what path feels right. I am so grateful for my four years of college as it allowed me to be surrounded by some of the best people I know. We are still dear friends to this day and I could not respect them more. If my children choose to go off to college, my hope is that they select a school that feels like home.
Pivoting is Great, Pivoting is Growth
Young people are allowed to change their minds. In fact it signifies a self awareness that should be applauded. You can't tell me that the majority of 18 year olds know what they want to do for the foreseeable future. I was one of the unusual cases that did know. I knew from the time I was eight I would go into law. And then I went off to college and worked at the law library . . . and my mind was changed. You just never know. And the path I took lead to where I am now and I wouldn't change it for the world. Pivoting during these years isn't a bad thing, in fact I think it's a sign of growth. Let's normalize not knowing and not having all of the answers.
College Bound?
If your child is on the path to college, I have someone I would like you to meet.
Meet, Shannon
When we moved, we didn't know where to start when it came to find someone to talk with. My friend, Sarah, connected us with Shannon and we will forever be grateful. She's wonderful and the moment Sarah told me about her course, Riley and I were in. There are many people who hire a counselor and that is a fantastic option. It can also be cost prohibitive for families. It comes with a very high price tag. Shannon has created an option that is not only affordable but takes the stress away from the step by step process. If you have a college bound son or daughter and need a roadmap, help editing a personal statement, and advice on not only narrowing down the choices, but how to stay on track for deadlines and tests, she's your girl. Riley has started making her way through the online course Shannon created and it's extremely well done, efficient, and helpful. Each module is easy to follow and extremely comprehensive.
To be perfectly honest, we are trying so hard to stay away from the race and keep the stress at bay. But by doing so, we are often scared we might close doors for our kiddos because we are unaware of what we don't know. Does that make sense? Very grateful to have Shannon's course to help us navigate and keep things calm and on track. If you have a tendency to micro manage your child, this may take that off of your plate and allow you to step into a more supportive role.
If you're…
Not sure what classes you should be taking now or in the next couple years
Curious about which extracurriculars will really help you shine
Struggling to decide which colleges to apply to
Stuck on your college essay—hello, writer's block!
Up against application deadlines and starting to panic
Then the CollegeMIND is for you.
Shannon is a rockstar because she is offering the Platinum course of the CollegeMIND to you for $997 $397! I've been so excited to share that with you. That'a HUGE discount for our community. It makes me so happy because I want as many people to benefit from this as possible. You can use this Link for Discount or the code: COURTNEY and checkout when you select the Platinum course.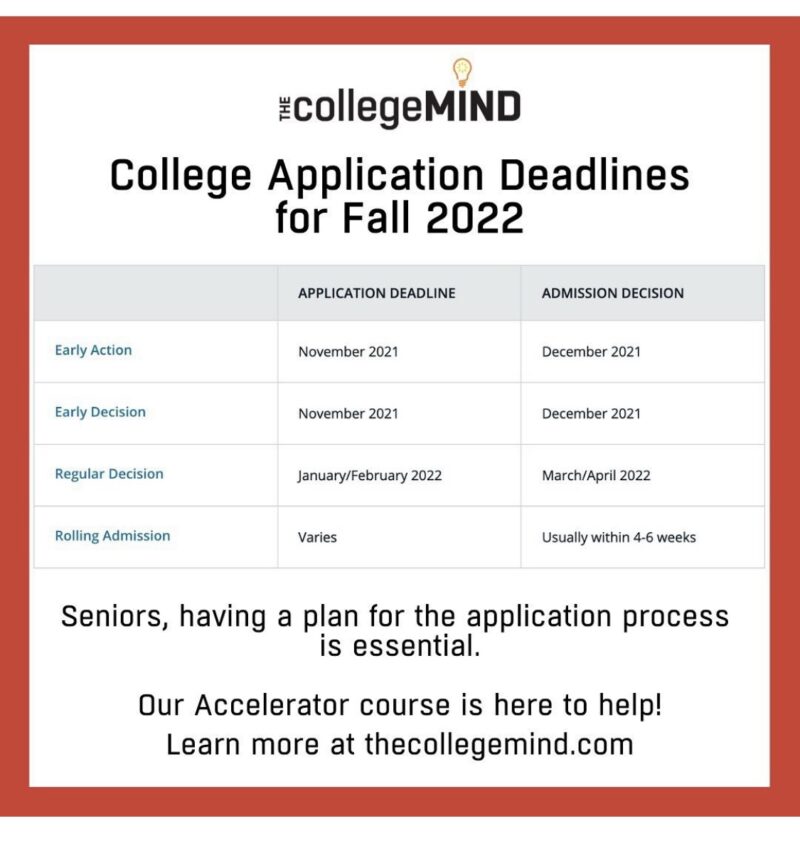 Just an example of one helpful slide. There are timelines for the younger teens, too. So great to reference things like this all in one place.
Let's Keep the Conversation Going
Share your thoughts. I plan to keep the conversation going. In fact, Shannon has even offered to jump on an Instagram live with us to answer questions. We also thought it would be great to interview a couple of students who just went through the college admissions process.
KEEP IT IN PERSPECTIVE
No matter what age, give those precious children huge hugs today. This world is heavy and confusing enough right now. The thing they need most is our love.