Not too long ago, we sat at a table in a restaurant in Franklin and I fell in love with the cordless lamps on the tables. They added so much charm and were a fun alternative to candle light. That meant the hunt was on for one that I could use in our home and outdoor spaces. Today I am sharing an update and a great cordless table lamp option.
LOVE THIS TALL TABLE LAMP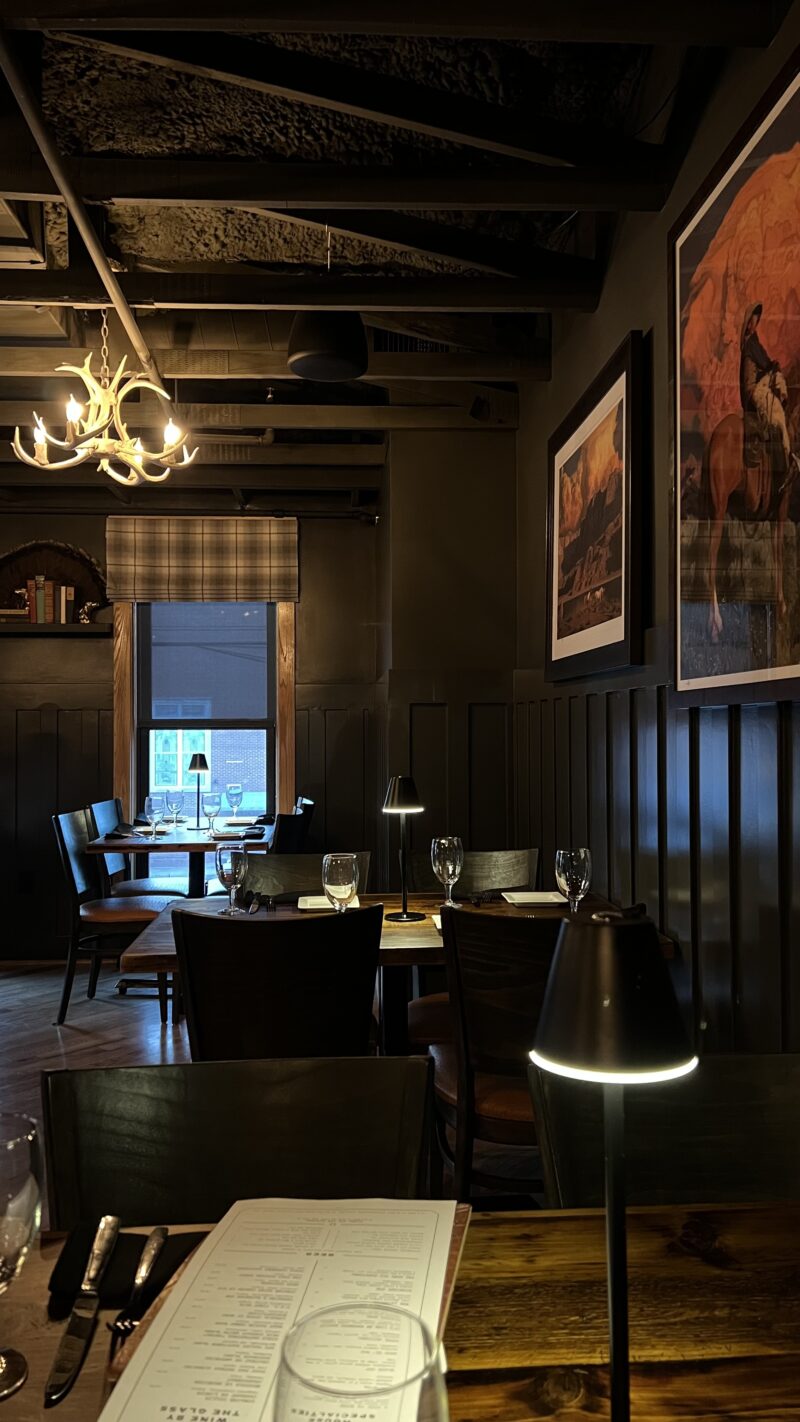 The lamps used in this restaurant can be found here. The height is really dramatic and pretty.
THIS LITTLE LIGHT OF MINE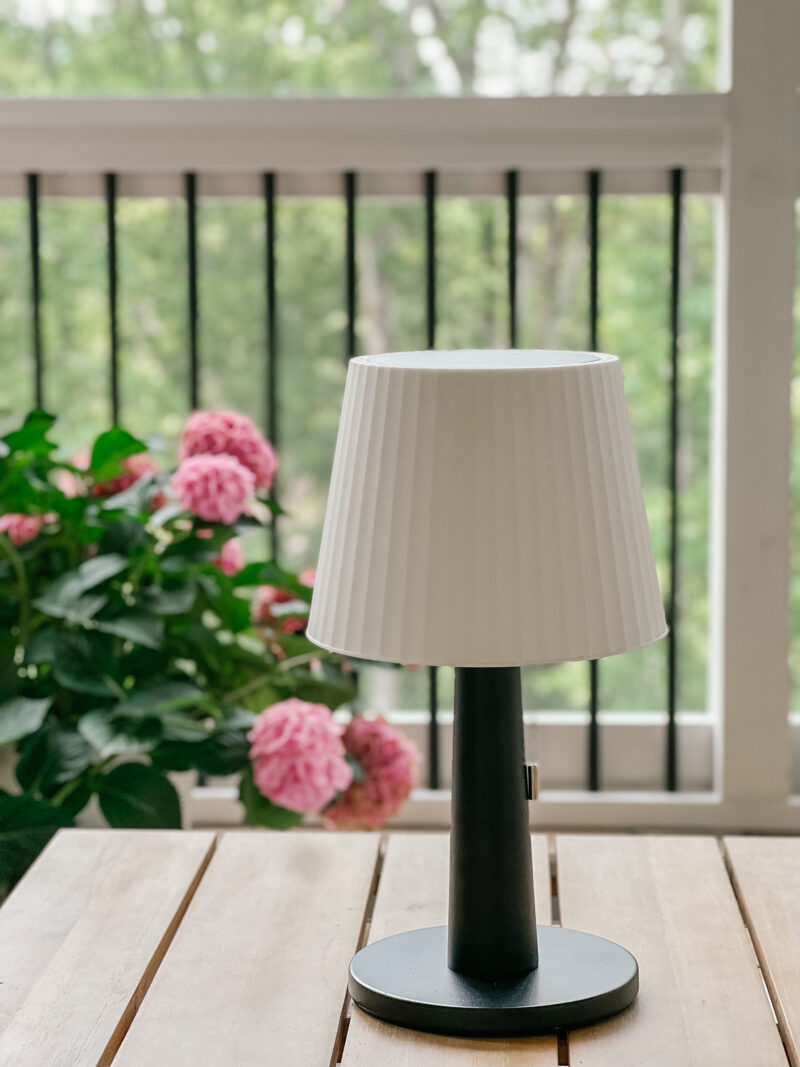 I love this little lamp. It is even better than I hoped which is why I wanted to share. It was the pleated shade for me. It's just so darling. You can charge it with a USB cord or rely on solar. There is an on/off button and a chain so that you can adjust the lighting. There are three levels of light but I have to say that I think I would only use #3. It's the brightest and the warmest. And let me tell you. . . it really lights up a space but in such a warm and pretty way.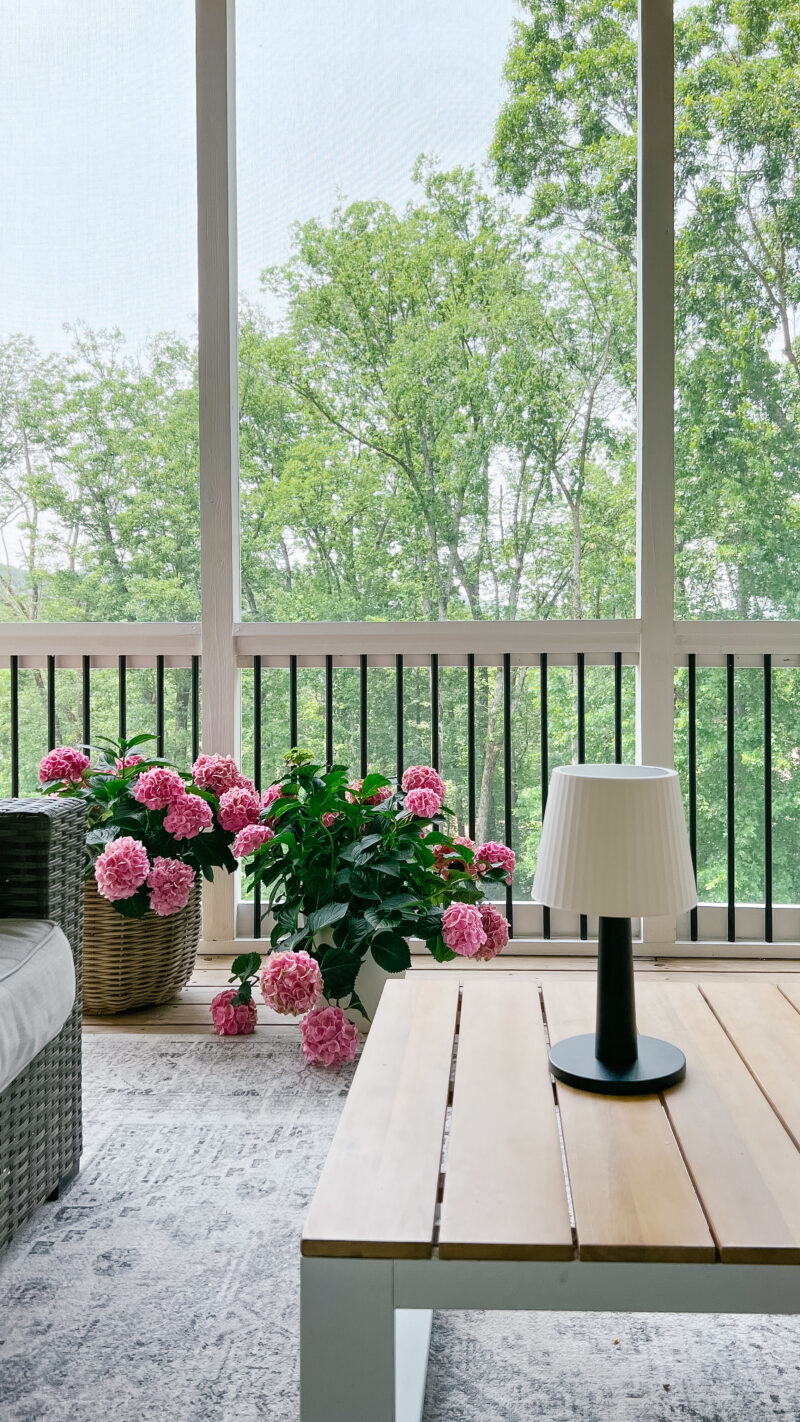 Here is a wider angle so you can see the scale. I was shocked at how much light this lamp gives off. The other really fun thing is that it comes with a piece to convert it so you can use any base you want. If you have a meaningful bottle or something unique and fun, you can actually switch it up. But I am pretty partial to the black and white design.
WARM GLOW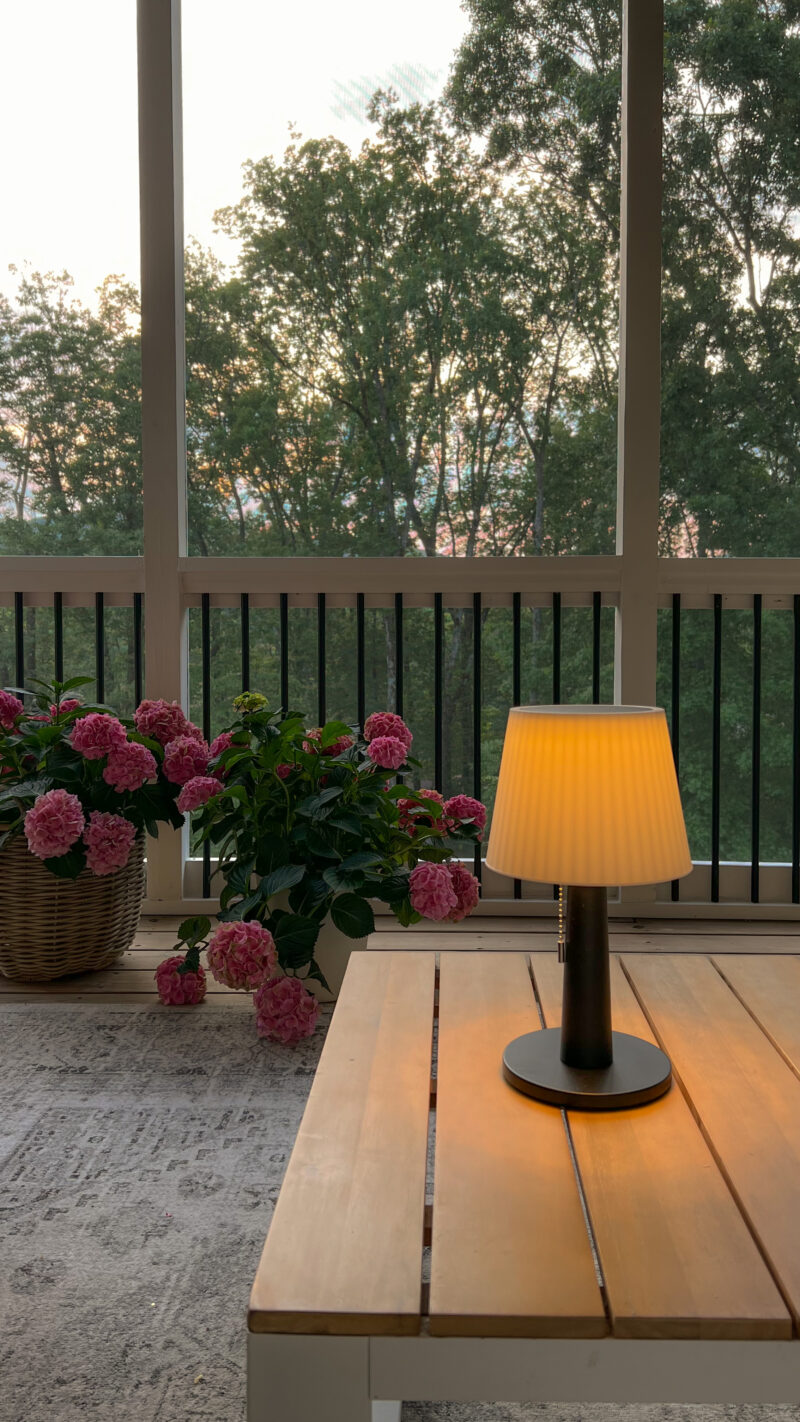 I snapped this photo just as the sun was going down so you could see the warm light. For some reason it was really hard to capture once it was dark but I'll share a video on stories soon. If you look closely at the table you'll see the large ring of light. And to put it in perspective, when we sit out on this porch at night (no other lights on) this lamp absolutely creates enough light and a warm glow to the space. Even my husband commented on how great the lamp is.
MORE TABLE LAMPS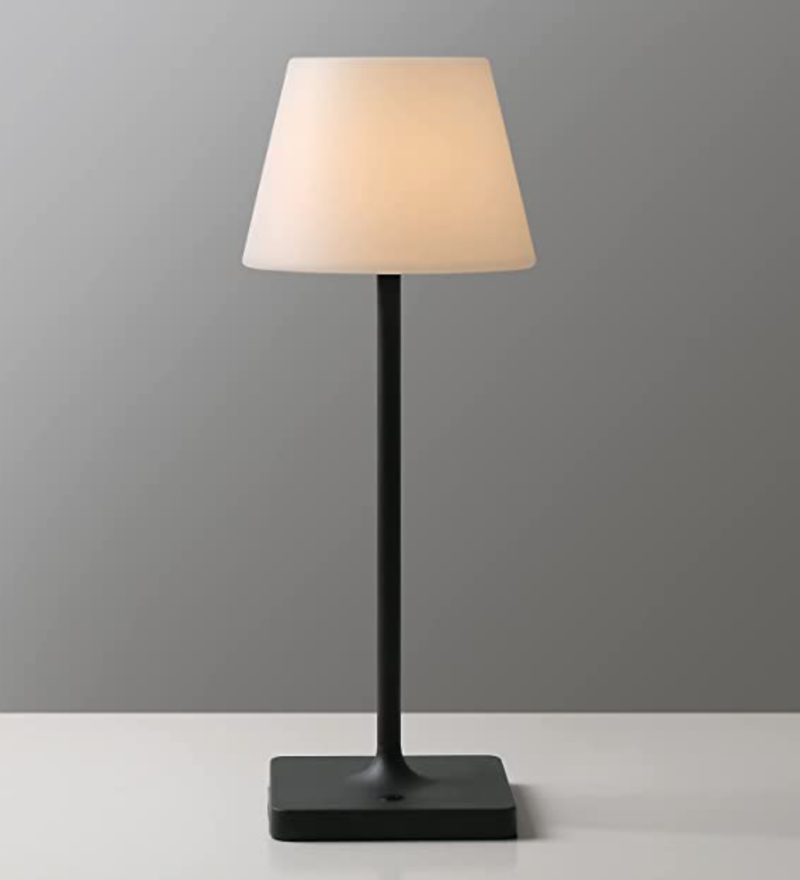 I still love this tall version and this one is waterproof. To me this taller version has more of formal feel.
This round up includes both table lamps and candles warmers (we love this one). Just keep in mind that the candle warmer does need to be plugged in. These are all just such fun options to add light.
Now that I know how much I love this little lamp, I will be buying two more for our backyard space. If we know we are entertaining, I would love to have them charged and ready to go. This lamp would make for a really fun gift idea, too.