Counter stools have been top of mind for some time now because we need four for our new kitchen. I am going so far as to see choosing stools has been more difficult than selecting countertops and tile combined. I feel like I have seen every stool made and this process has been exhausting. Not sure why it's been so difficult but I think it's a combination of them being a focal point, well priced, available, and comfortable. No short order. I thought it would be fun to share the ones that have grabbed our attention.
THE COUNTER STOOLS WE LOVE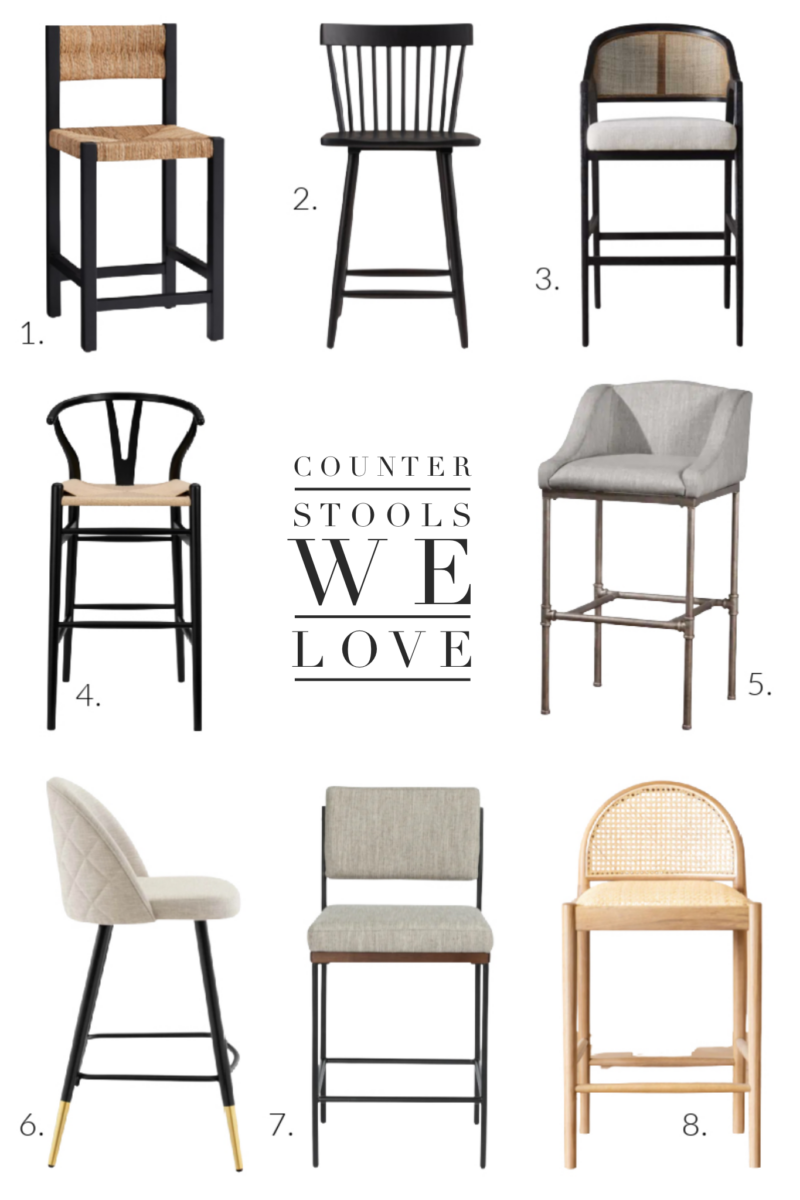 After an exhaustive search I'd like to go into designing counter stools myself. Well, not really, but it sure is hard when you have a vision in your head. Does that happen to you? How about a model like Build-A-Bear but for stools? Anyone else in? Until that happens, here are eight beautiful choices.
I will say that the classic Riviera Stool is always a win in my book. A bit more coastal than I am going in our kitchen but you can't go wrong with these. If you have a more modern style, I think these stools are really fun. Would love to use them in our basement one day (love the green).
After searching every store and website imaginable, I did in fact purchase four stools! They are on their way to us now. Care to take a guess at which one we selected? We are a house divided on them so it will be interesting to see what everyone thinks once they arrive.
*By the way, I can't thank you enough for all of the kind messages and comments on this post. It means the world to me. Wishing you a wonderful Friday.