Bring on Fall. We haven't exactly hit the cool temperatures yet, but hoping they are right around the corner. I do love seeing the trees start to change and I'm embracing all of the Fall decor. Today I partnered with Nordstrom to share cozy and neutral options for this time of year. I will always be a sucker for ivory and denim so this look is a favorite of mine.
READY FOR FALL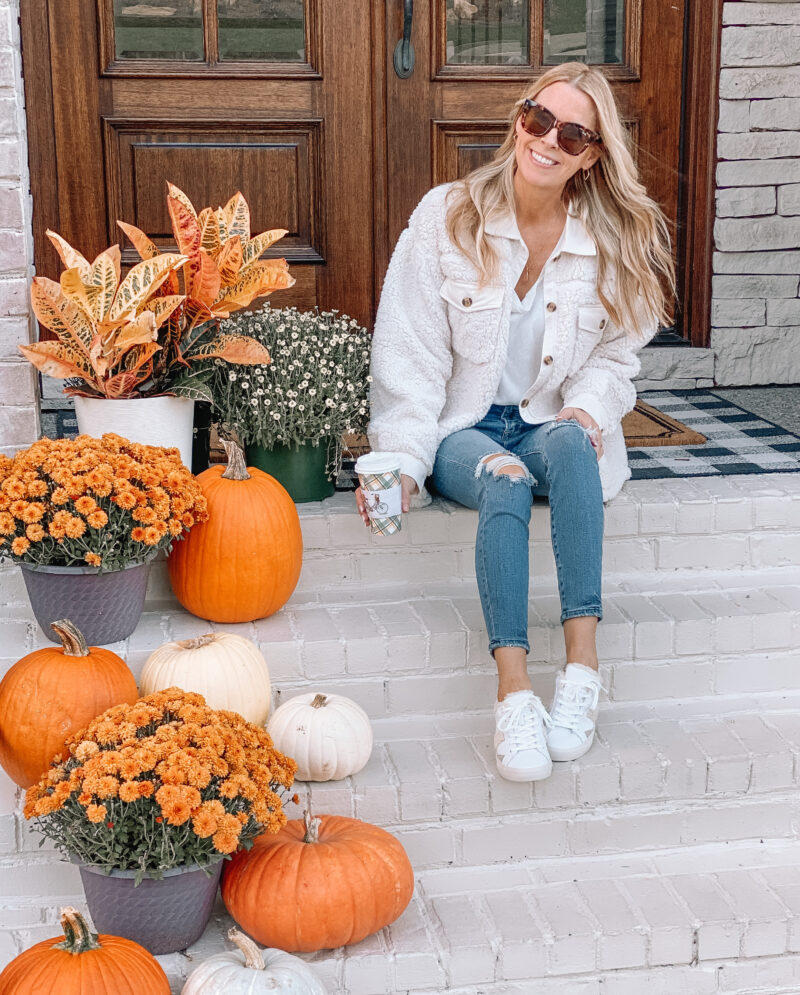 Bring on the cozy shirt jackets. This one is beyond soft. It feels like you are wrapped in the softest blanket.I like the button detail and the pretty ivory color. It's easy to grab and throw on top of anything. You know I will be tossing this over my jammies for the early school run, too. My go-to sunglasses are well under $100. I wear them all the time.
ADORE THESE SHOES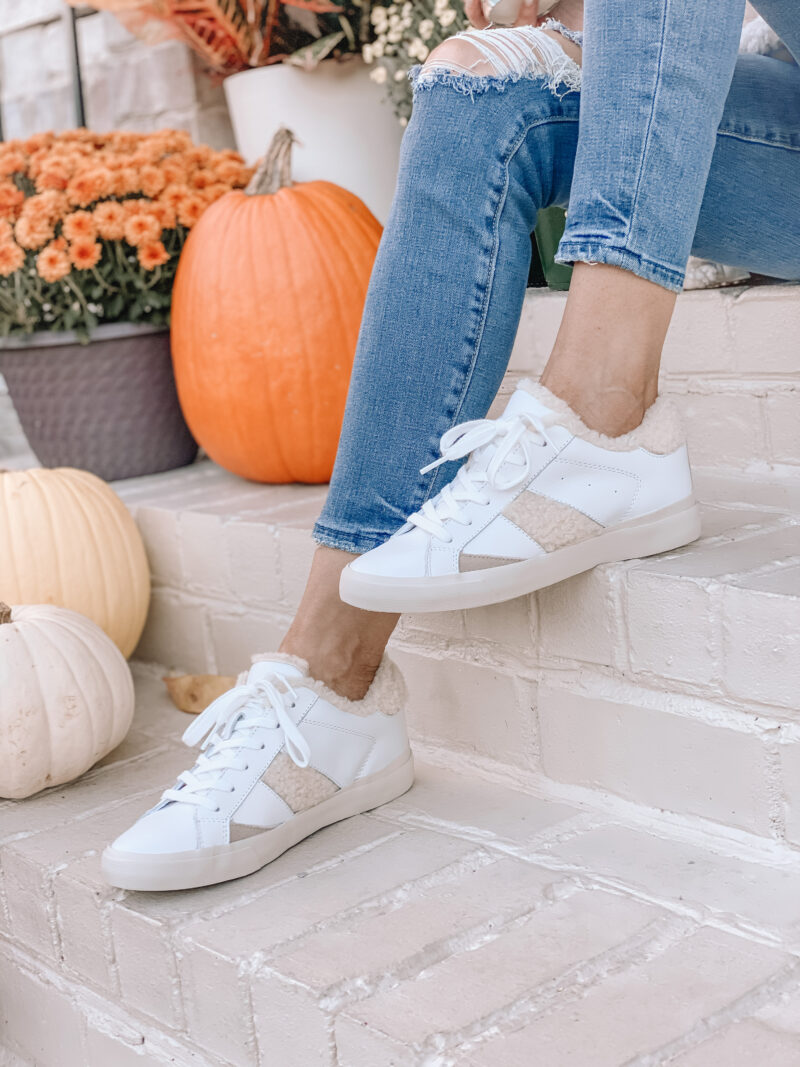 Girls, these sneakers are not only adorable but so comfy, too. They felt great from the second I put them on in the store. And a huge shout out to the sweet gal in the Nordstrom shoe department. I knew I wanted a sneaker with the shearling detail and she was so fun to work with. These are also really fun.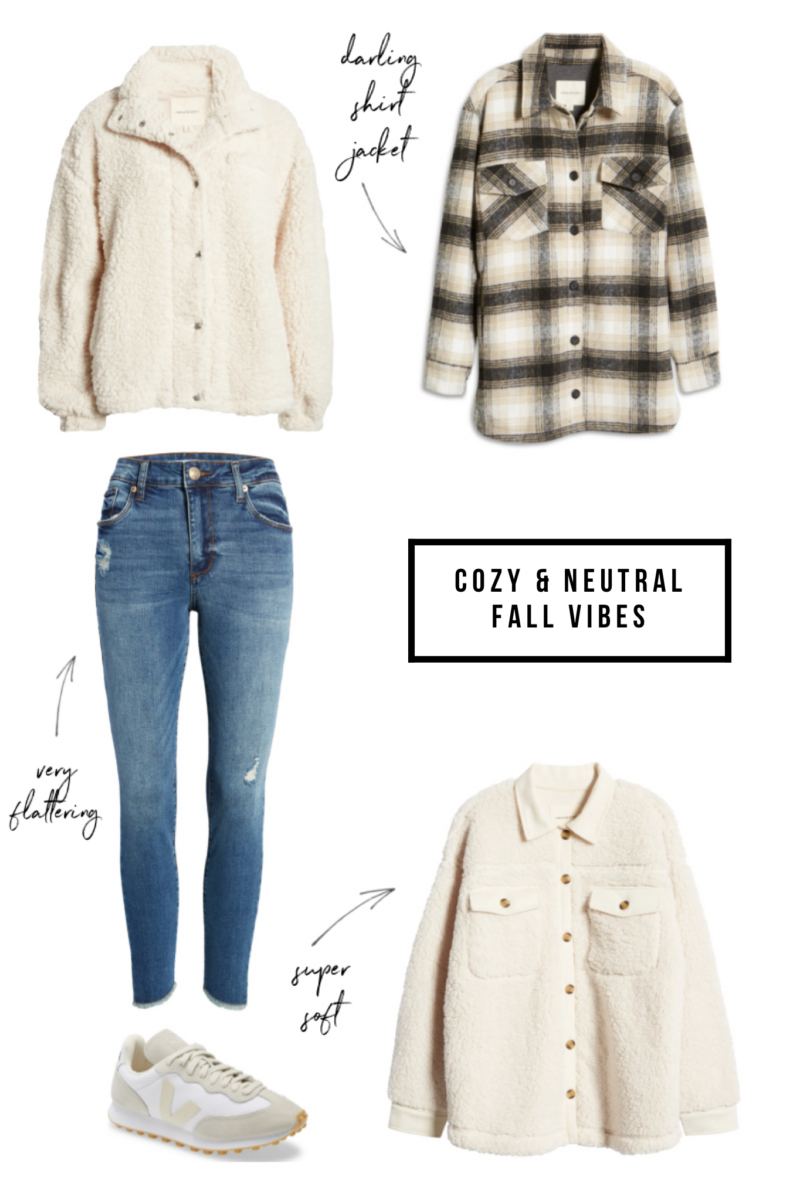 jacket | plaid shirt jacket | denim | sneakers | ivory shirt jacket
One of each, please. This jacket has a really great shape to it and also comes in gray. Nordstrom has so many great options right now. You know I love a good plaid shirt jacket. I can't believe how many times I've worn my already. And these neutral sneakers are adorable. I really like the cut of these jeans and the price – $59.
NEUTRAL SNEAKERS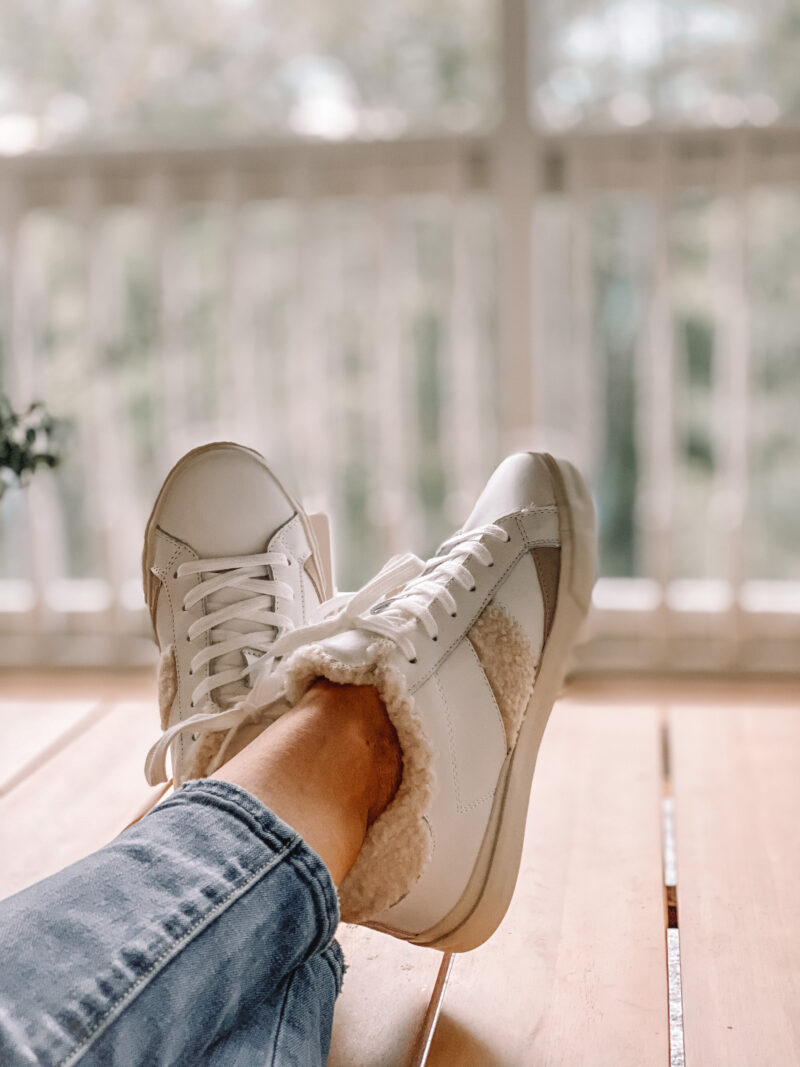 NEUTRAL SNEAKER OPTIONS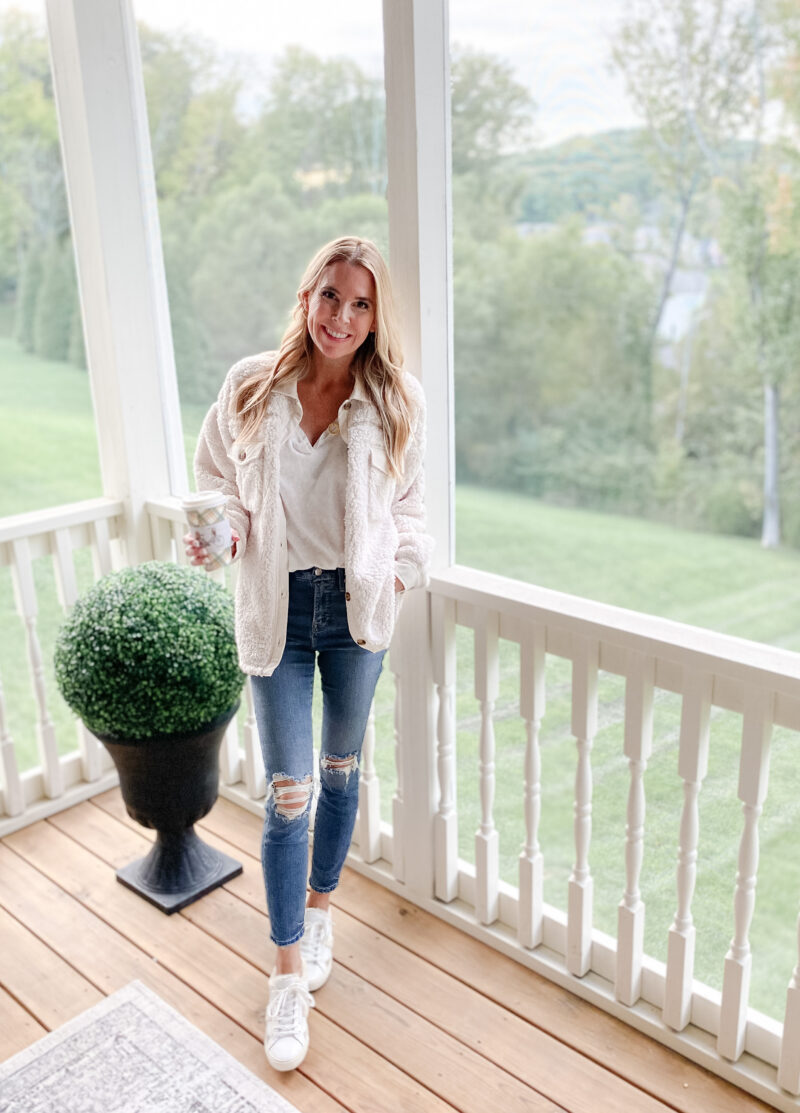 I really love these jeans. They are flattering and super soft. They are not too bright of blue either. I like the minimal distressing. Just remember that with any jeans that have holes, be super careful putting them on and taking them off so you don't end up with tears you don't want. The perk of the weather cooling off is sitting it out on our back porch day or night. This is one of my favorite spots in our home.
MORE COZY OPTIONS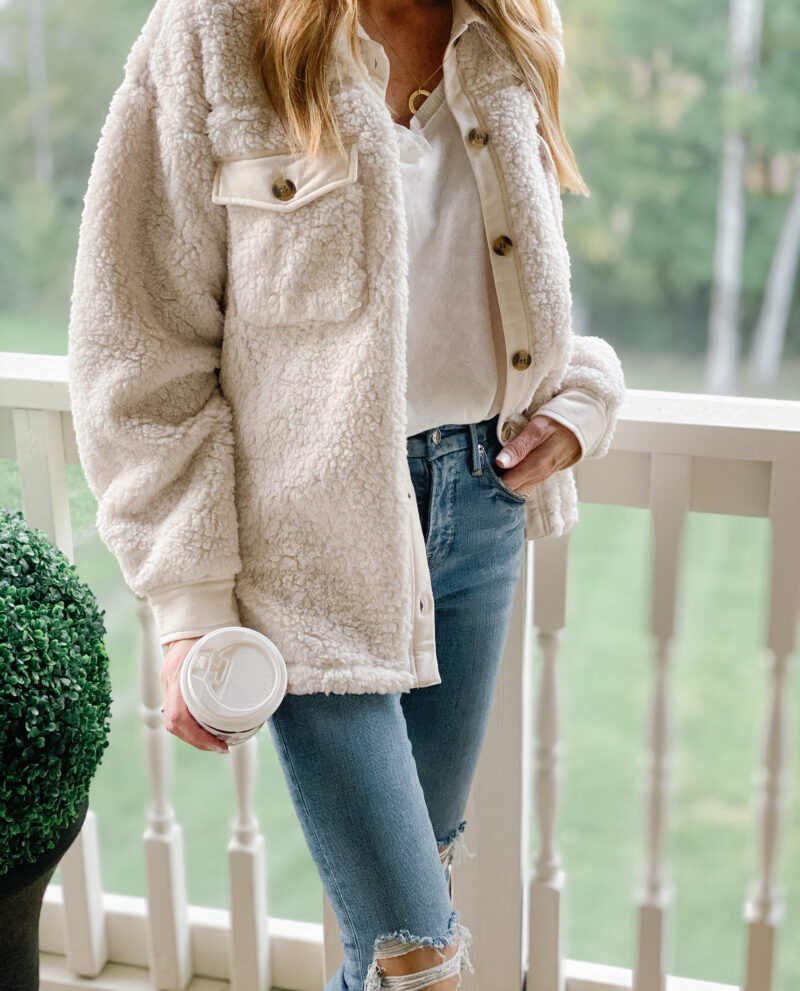 MORE CUTE OPTIONS

DATE NIGHT READY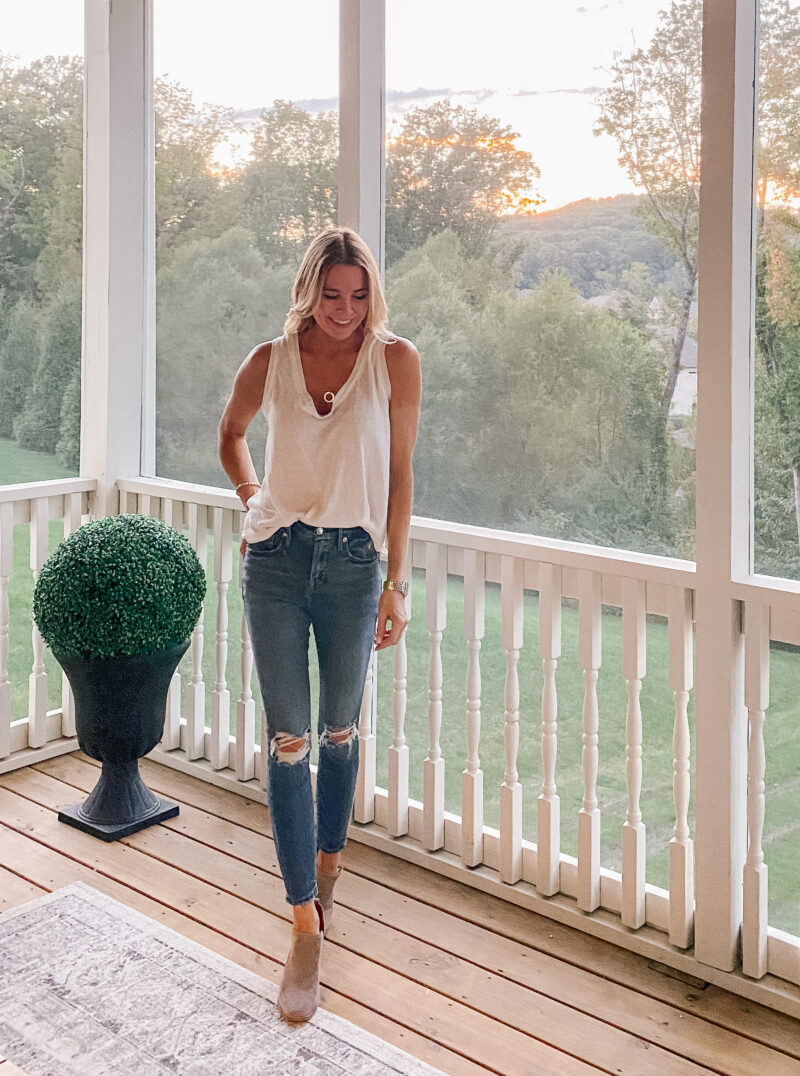 Slip off the shirt jacket and toss on a pair of booties and it's a cute look for date night or a lunch with the girls. This tank is so flattering and comes in many colors. I love the raw hem edge and feminine cut. These are my go-to booties. Comfortable and neutral so they work with everything, including dresses.
TIME FOR FALL BREAK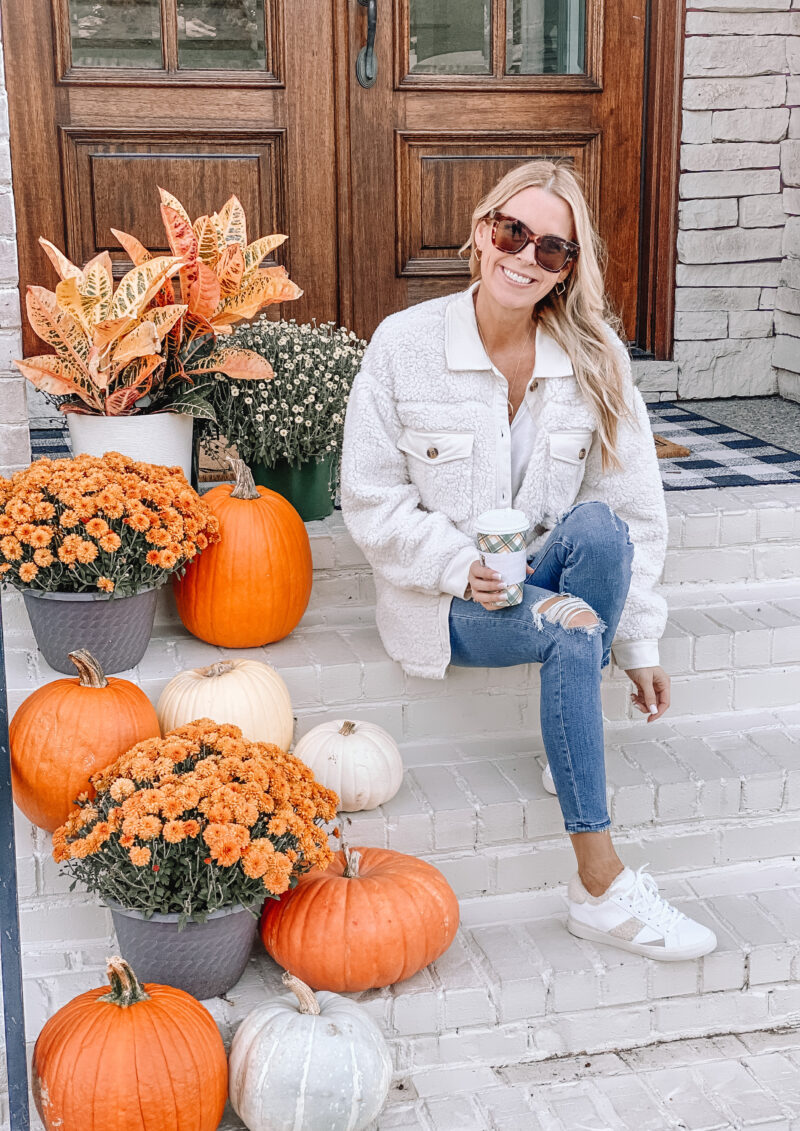 Hot apple cider season is the best season. We are actually enjoying Fall break right now and are looking forward to hitting up some of the local farms and pumpkin patches. You can shop these cute and cozy Fall pieces from Nordstrom below. Make it a great day!
Shop the Post