Last week my husband and I got out for a date night. They haven't been as frequent lately due to the move and it being summertime. So it was very welcome and ended up being such a fun night as we stumbled upon two new places to us. I kept it casual with a pair of comfy jeans and a super soft faux suede jacket. Here is "It's a Date!" in San Juan Capistrano.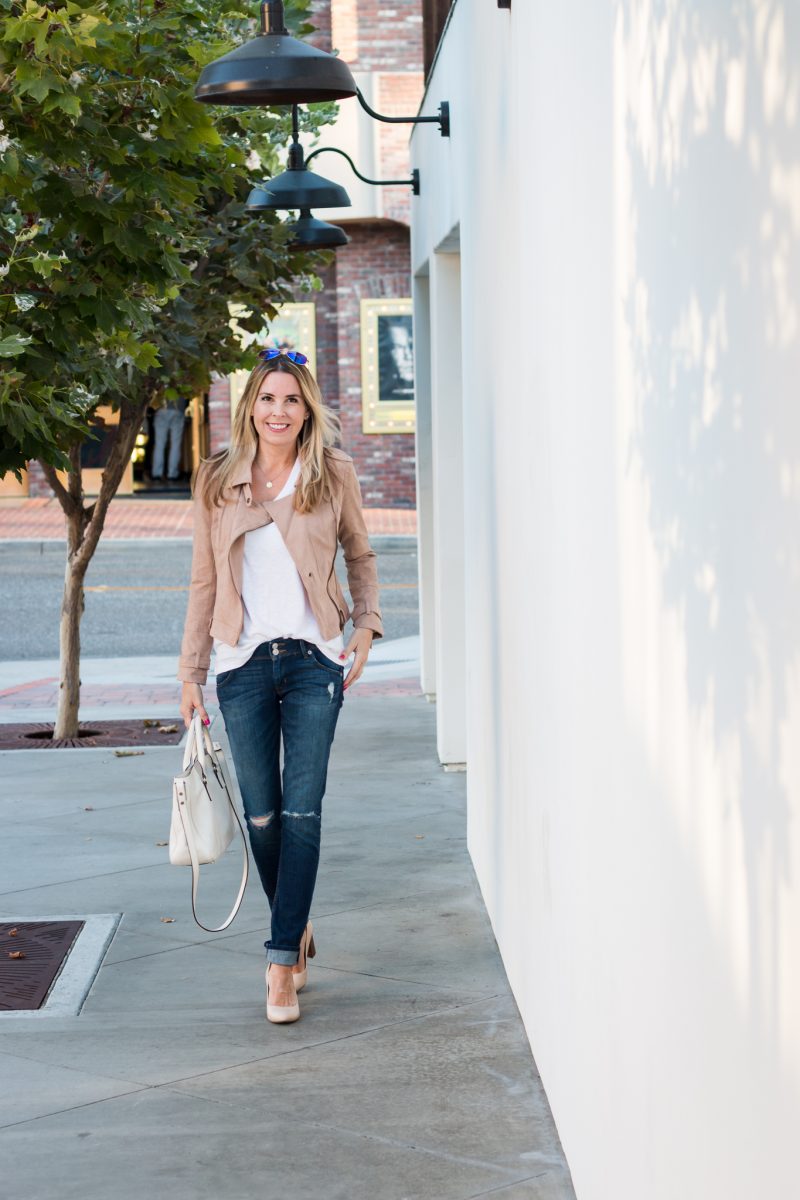 jeans | jacket | heels | similar bag | necklace | t-shirt
I've mentioned this charming town on the blog before and recently spent a day wandering around with my kiddos. My husband and I love to go here for Date Night because so much of it is walkable and there are so many great places for dinner, drinks or just relaxing. I stumbled upon this faux suede jacket and had to have it. It is so so soft and the style of it is spot-on. It is available in a ton of different colors. I also love the way it looks zipped up. Very flattering cut. At $65 it will be a great Fall addition to my wardrobe. I bought an XS and it actually has arms that are long enough which is rare. Score.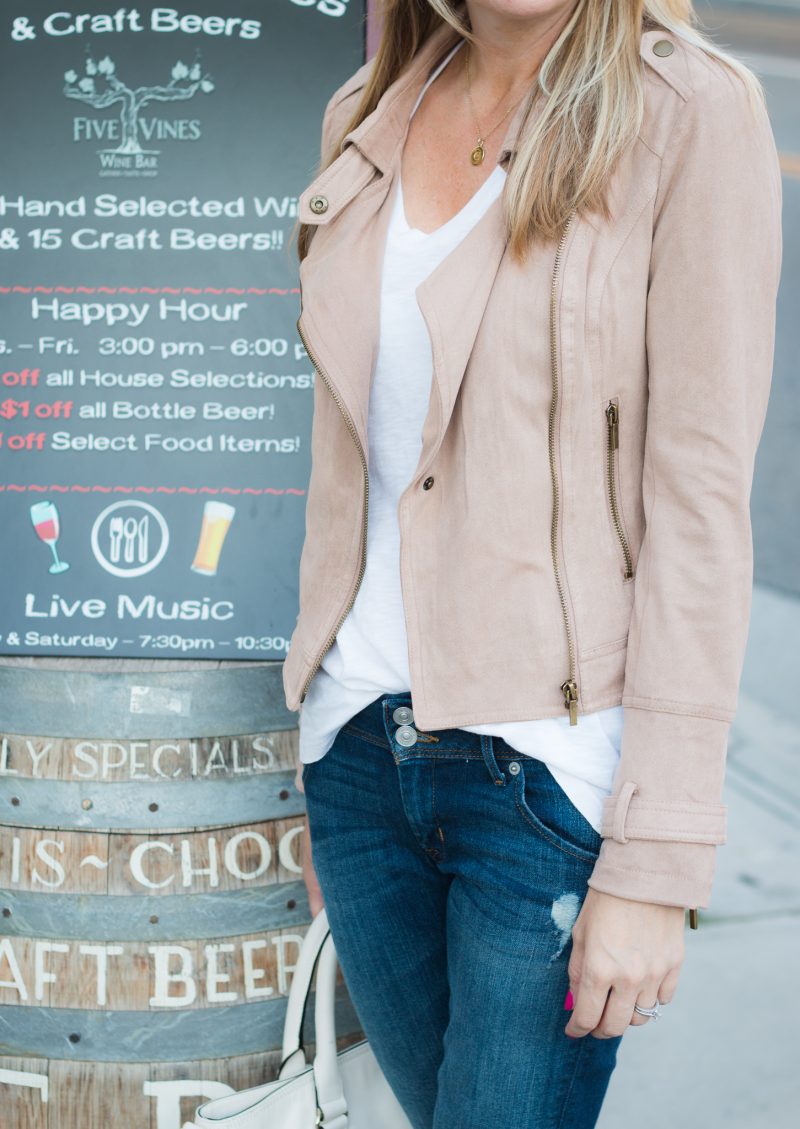 Date Night Hot Spot: 
We went to a place called Five Vines Wine Bar for a light dinner and a drink. They have lots of happy hour options and prices and the atmosphere is adorable. We chose to sit outside. There are only about three tables on the patio but the inside is really great, too.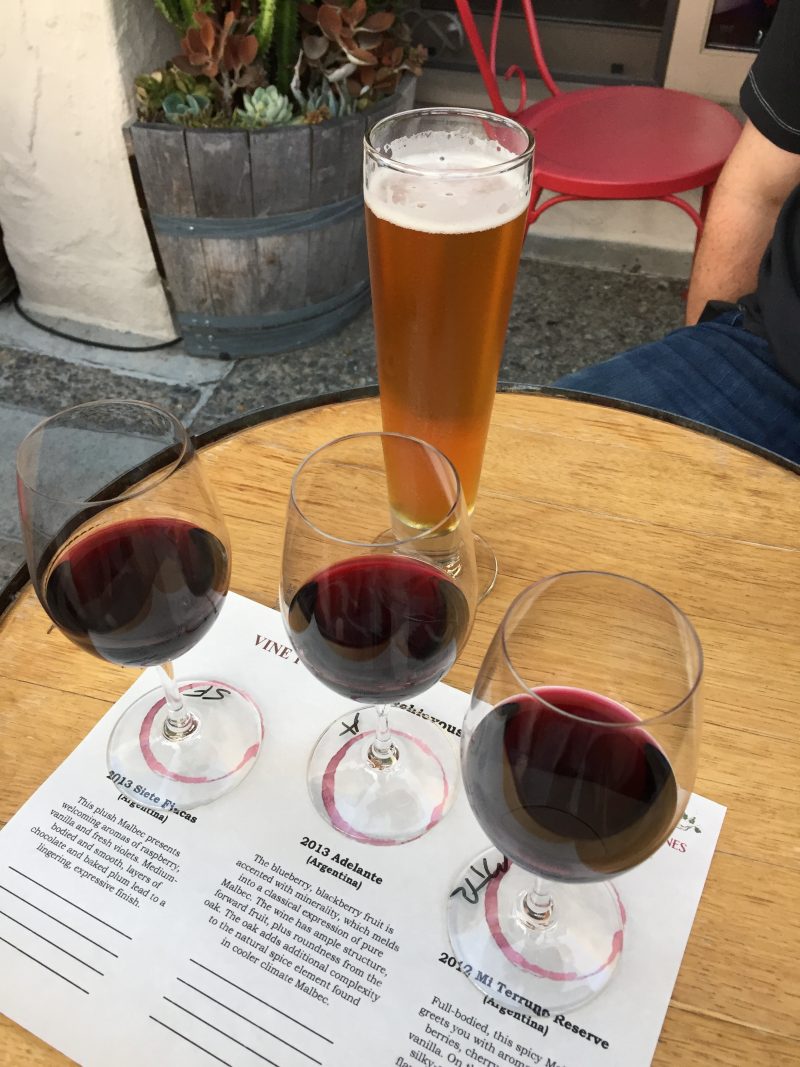 I am the first to admit I don't know a great deal about wine. So anytime I can do a flight it's fun for me. When I find one I love, I add it to a list I have in my phone, along with the restaurant name, so I can order it the next time. There is no way I would remember if I didn't write it down! And that list has really come in handy. (And those are just 2 oz pours. . . the photo makes them seem huge!).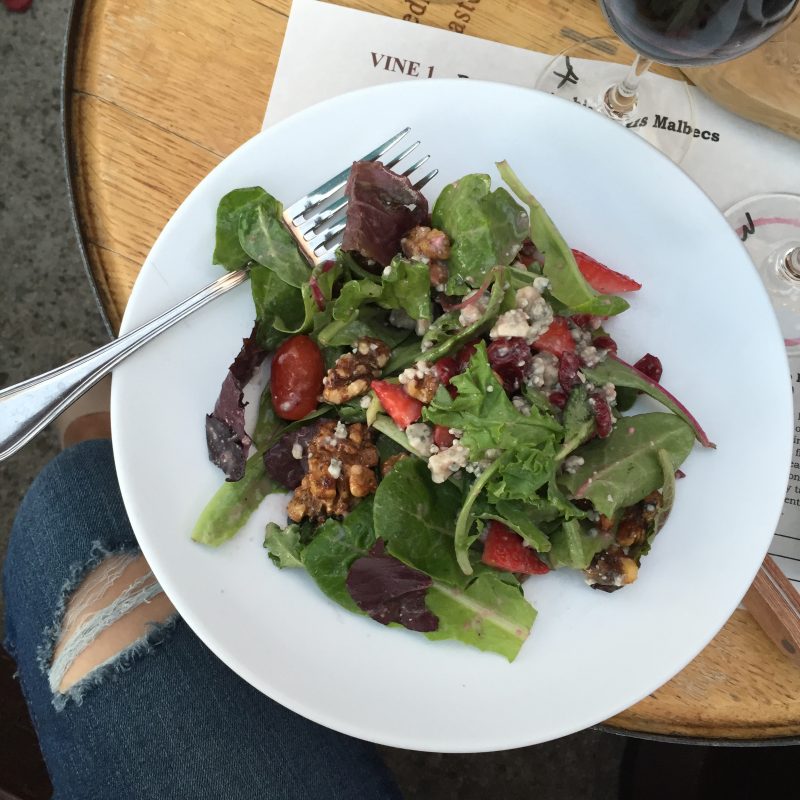 I would absolutely recommend the Spring Mix Salad.  It was FANTASTIC. One of those where you say, "Oh, I will totally order this again!" The food options all looked great and they have live music on Friday and Saturday nights.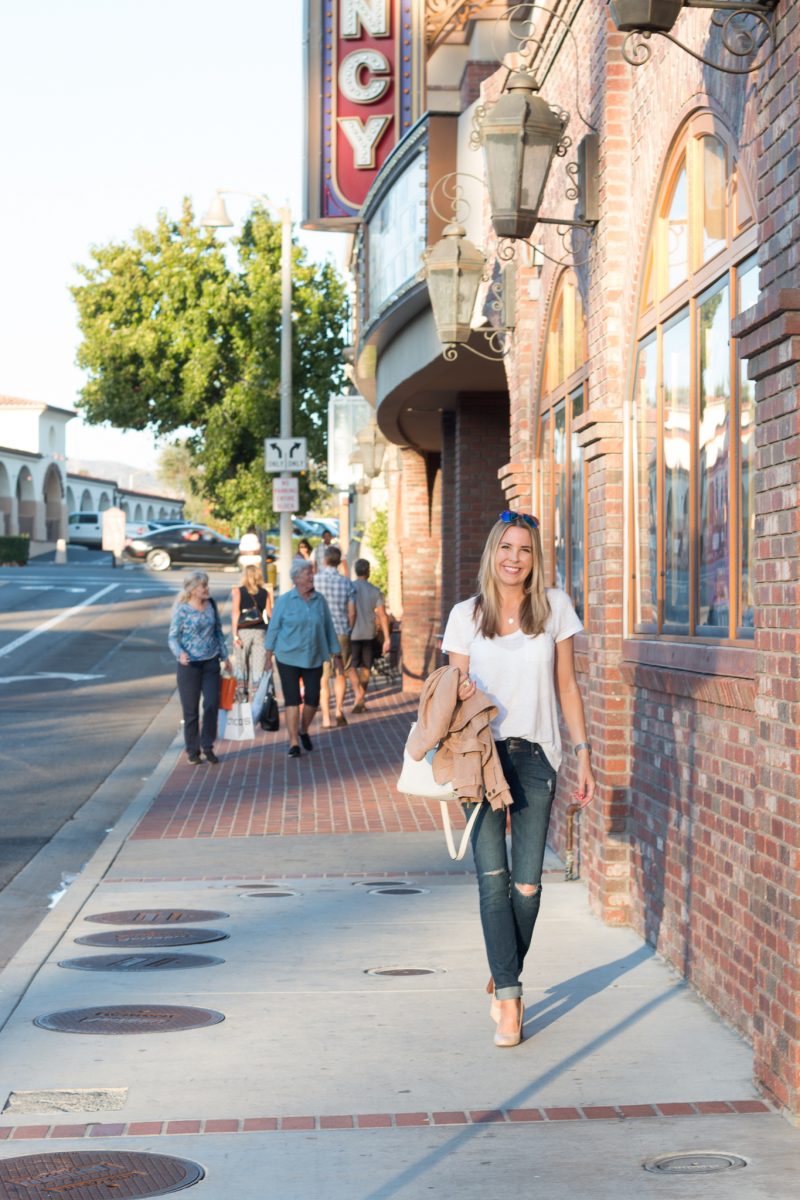 Just such a fun spot to walk around. They have movie theater right near the train station and there really is a restaurant for anything you are in the mood for. We popped into Hennessey's Tavern after to sit on the patio, share an appetizer and watch the Olympic Beach Volleyball. They also have live music inside and it's a really fun, casual hangout. I'll share more on that spot soon.
Date Night Question: 
Our date night included watching Olympic Beach Volleyball (I'm obsessed) and that started us talking about Rio and our thoughts on the Olympics being held there. Long story short, the question became, "Where do you want to travel in the next five years?" We are both big on putting ideas out there and you never know what could happen. So we dream big and we make a list of glorious places to go. It was interesting to talk about what drew us to a certain part of the world and what didn't. Do you agree on travel destinations with the love in your life? Do you travel alone? Do you prefer to stay put? All fun to talk about.
Date Night Style:
Shop This Look

So you know I love this faux suede jacket, but also found these Hudson jeans for 56% off. While they are more than my usual $50 pair I LOVE them. So soft and they fit great. I am wearing  a size 25. The white t-shirt is part of my uniform lately. I pretty much wear it four or five times a week. Just keeping it real.
And while I chose to wear this outfit with block heels, I noticed these booties are on sale and would be really cute, too.
More Great Date Night Looks

Thank you, San Juan Capistrano, for a great night out. Let me know if you recommend a great local spot. I'll be back soon with an awesome spot for a breakfast date! Enjoy your day.
*See more It's a Date posts here.  Affiliate links used.