Serving up something very sweet today. While going through my parents house I stumbled upon my mom's crêpe maker. Total 70s vibe coming from the box and instruction booklet. True to my parents way of doing things, nothing was missing from the box which was great because I definitely needed the instructions.
I loved every minute of making these. The first two were a hot mess but I hear that is all part of the process. Mom used to make them for our French class in high school and for dinner parties for dessert. The kids and I had fun dreaming up different versions to indulge in.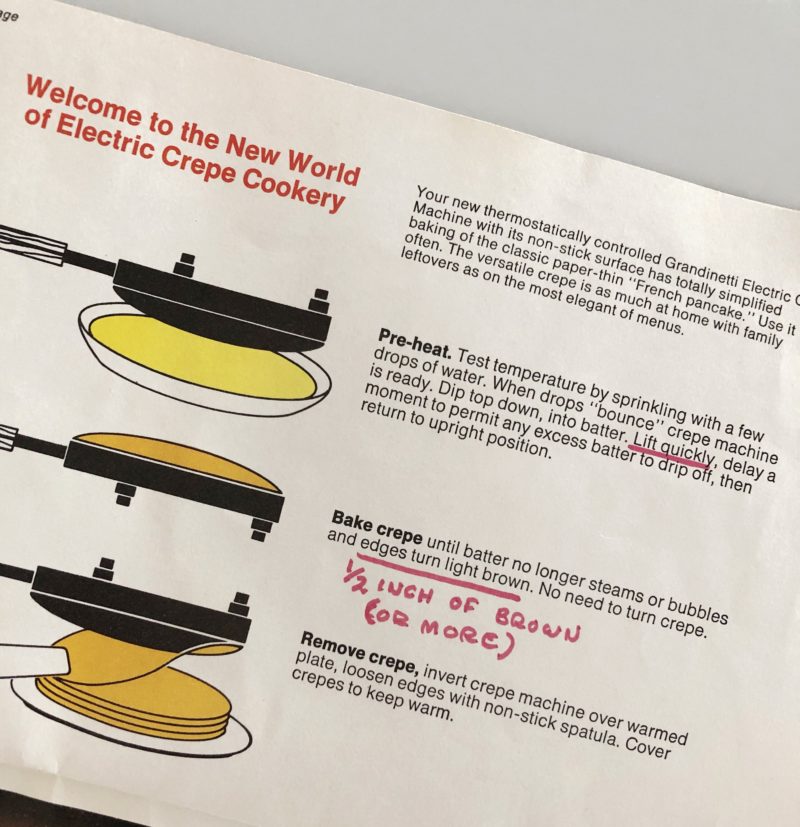 Loved seeing her hand-written notes. Something you can't get if you just rely on the internet for recipes, right?!
If you would like your own, this one is an updated version.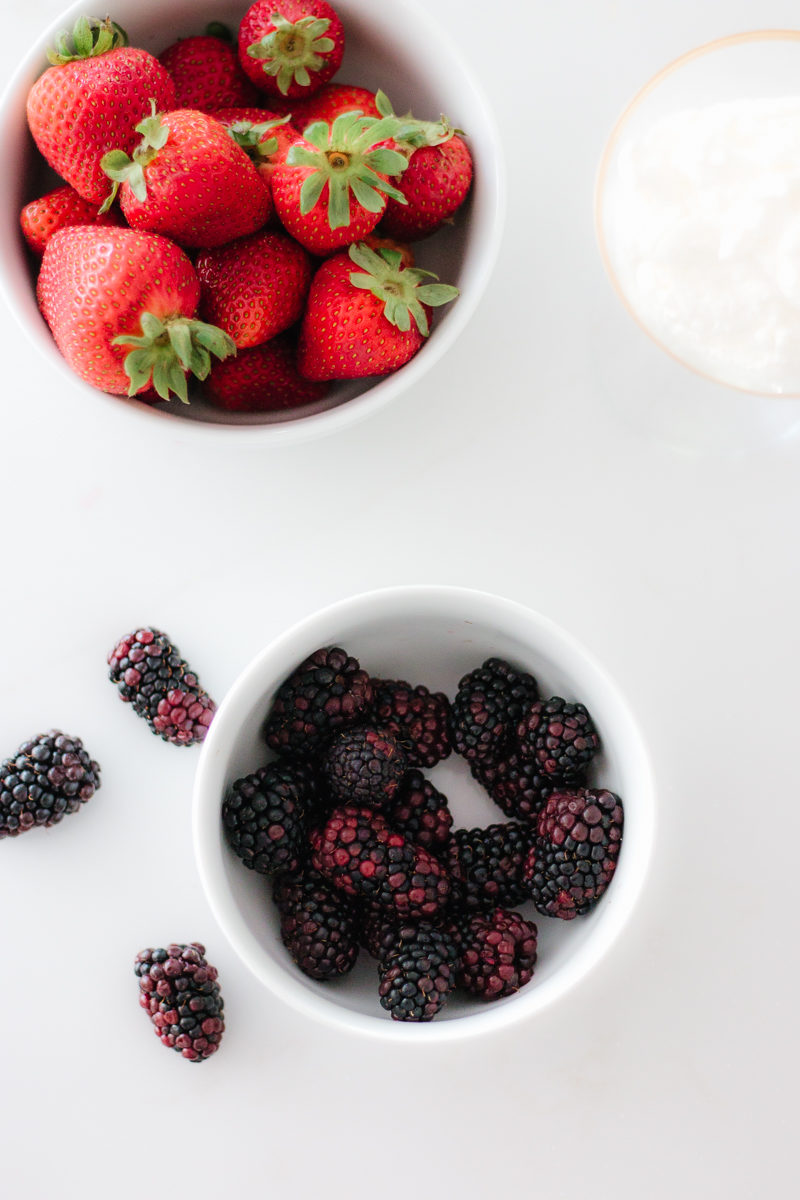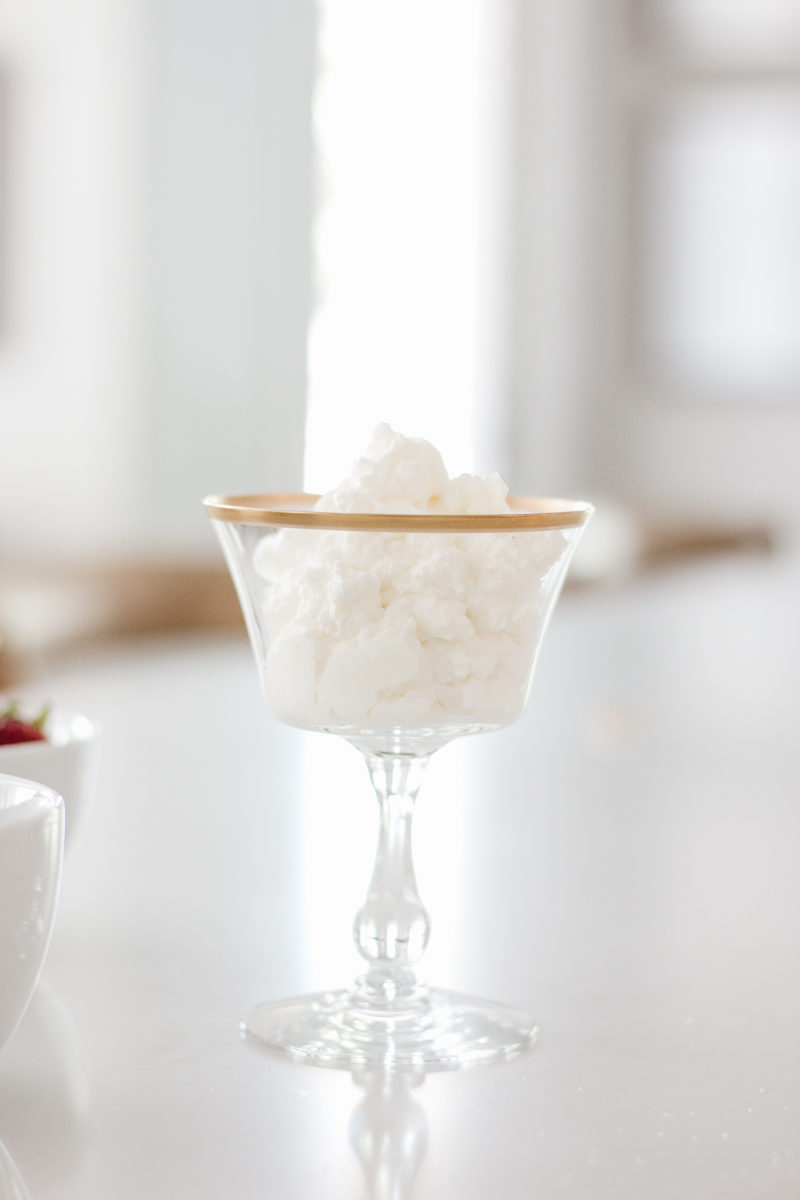 Homemade Whip Cream
Ingredients
1

cup

heavy whipping cream

2

Tbsp

sugar
Instructions
Place metal bowl in the freezer for 10-15 minutes.

Add sugar to the bowl, then the whipping cream.

Whisk ( or use a standing mixer ) until stiff peaks form. About 10 minutes.

Use immediately or store in an air tight container for 8 hours.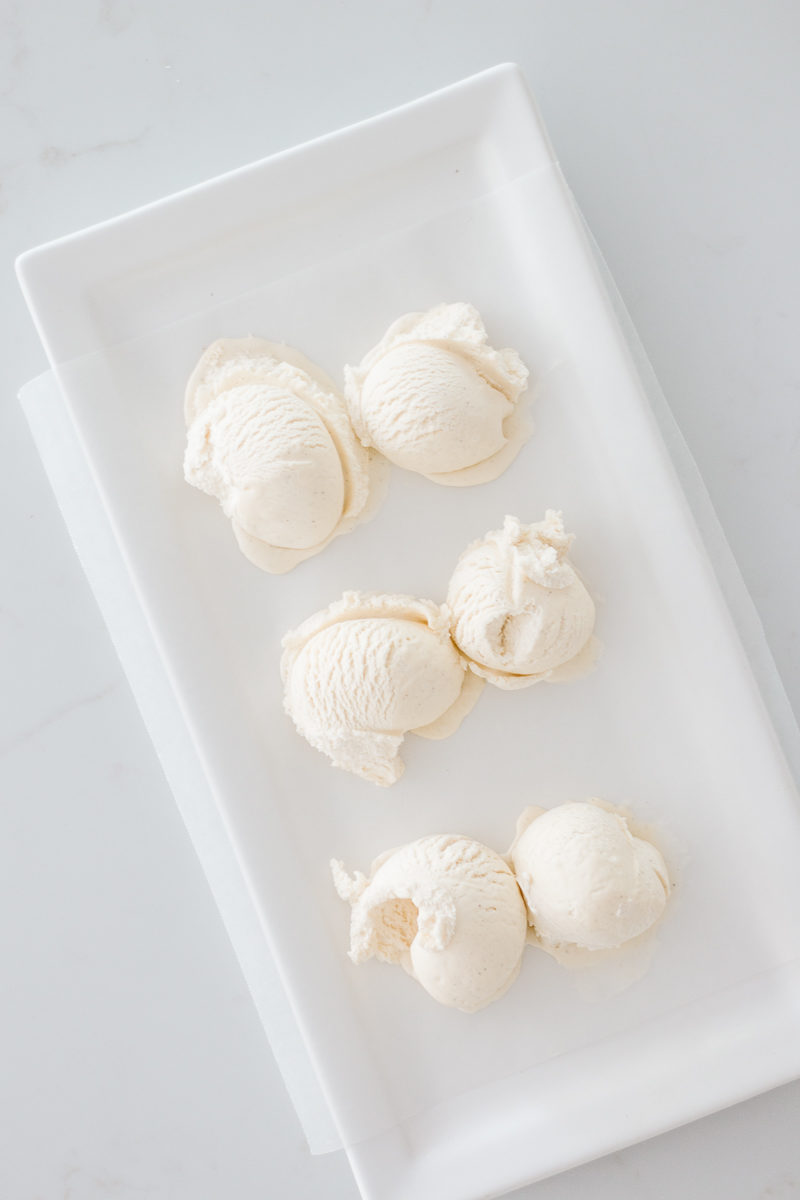 I've shared this trick before but it's worth repeating. This is my mom's shortcut for serving dessert while entertaining. Before guests arrive, pre-scoop the ice cream and place on wax paper. Store in the freezer. When it's time to serve dessert it's quick and easy.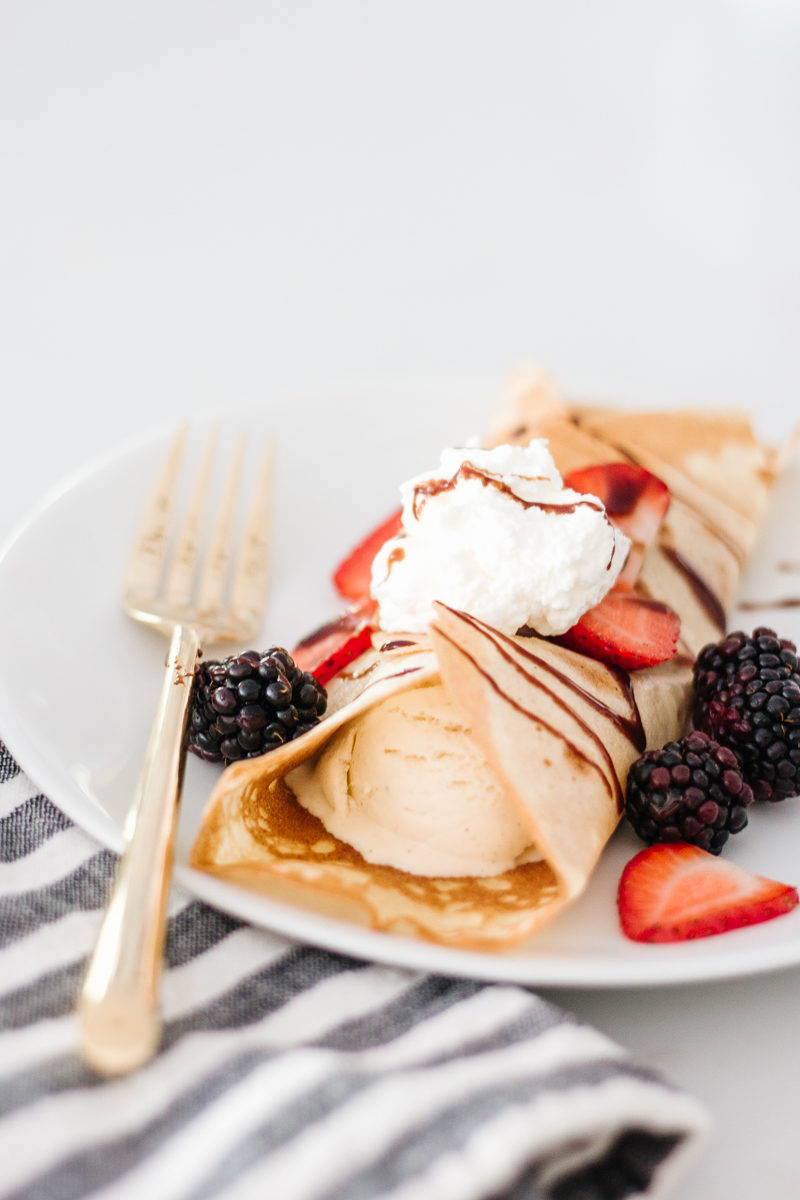 Basic Crêpe Recipe
Ingredients
1

cup

flour

1/2

tsp

salt

3

eggs

slightly beaten

1

Tbsp

melted butter

1 1/2

cups

milk
Instructions
Combine flour and salt into a bowl; form a well and put slightly beaten eggs and melted butter into it.

Beat with a wire whip or blender to form a smooth paste.

Gradually add milk and beat until large bubbles form.

Let batter rest one hour so flour is absorbed.

Use a crêpe maker or pour 1/4 cup of batter onto a hot griddle. Cook two minutes, flip and cook the other side.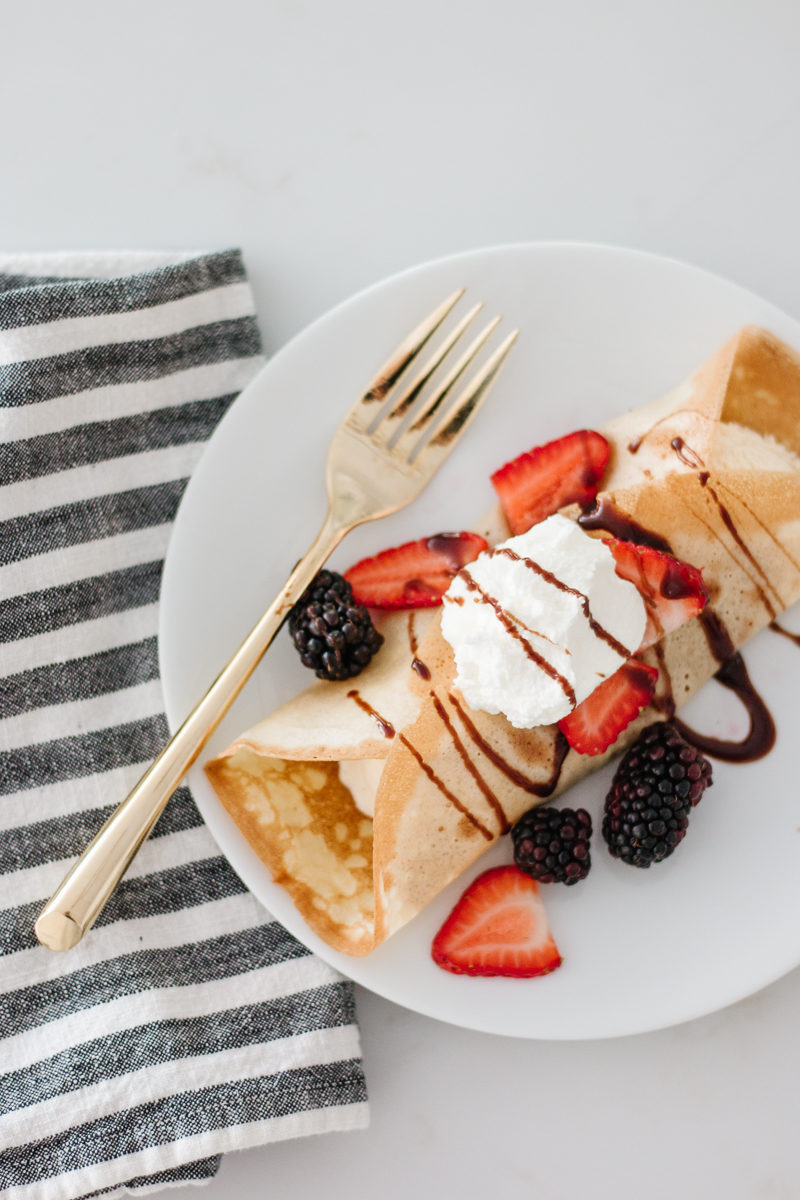 It would be fun to have a crêpe bar for guests. Fresh fruit, sauces, ice-cream and whip cream. Place two scoops in each crêpe and load it up. This one is topped with berries and chocolate sauce.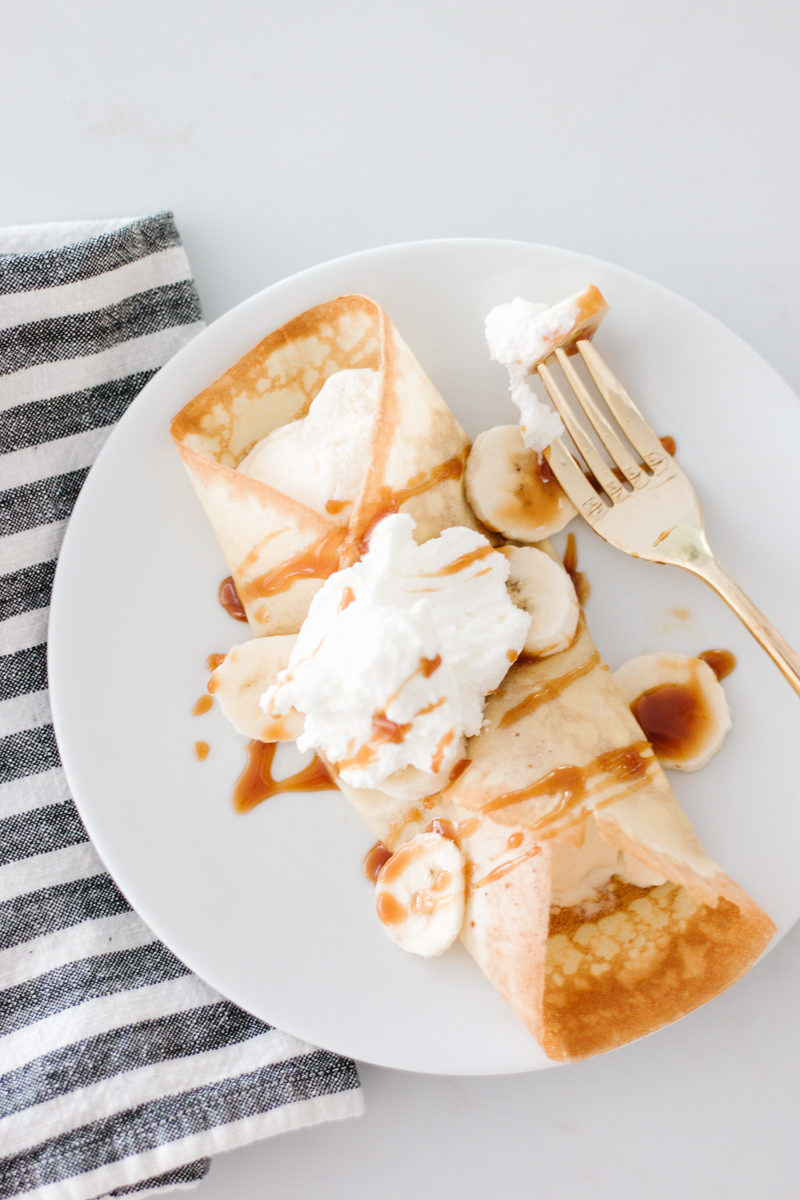 Another fun variation is to top the crêpe with bananas and salted caramel sauce. I buy the one from Trader Joe's and heat in the microwave for one minute. So delicious. Add a dollop of whip cream and it's heavenly.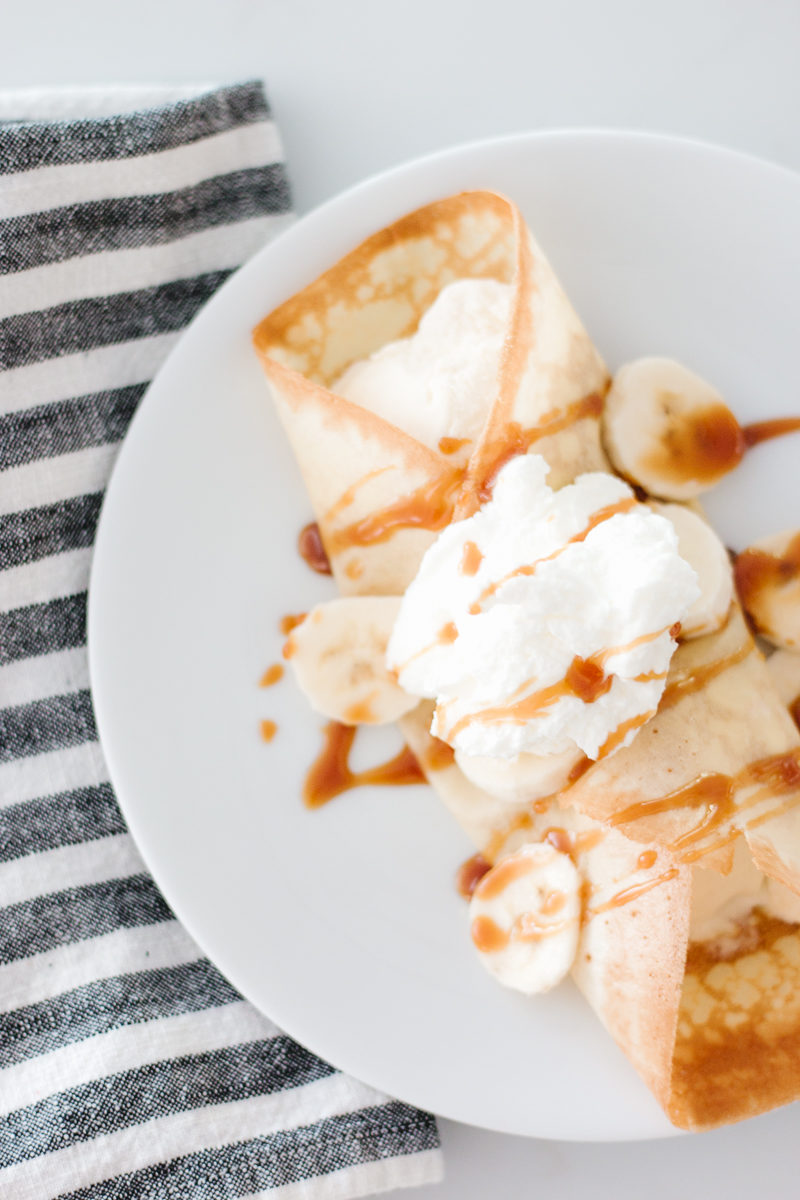 STRAWBERRY SAUCE CRÊPE
Skip the ice cream and fill your crêpe with homemade strawberry sauce. It's essentially a fresh jam and is so good with sliced bananas and powdered sugar. A great breakfast as a special treat . . . wouldn't mind having this on Mother's Day!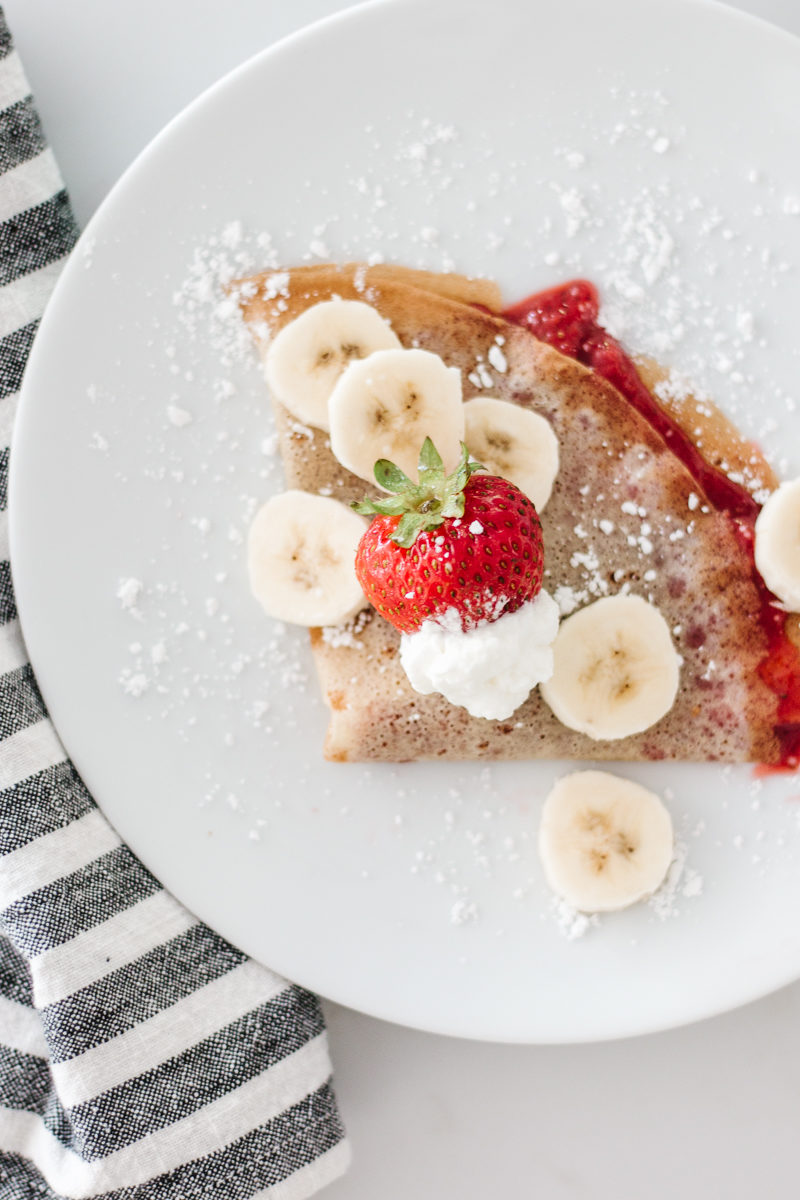 Fresh Strawberry Sauce
More like a strawberry jam . . .sweet and yummy.
Ingredients
1

pint

fresh strawberries

1/2

tsp

vanilla extract

1/3

cup

sugar
Instructions
Wash berries and remove tops. Quarter the strawberries. Combine with sugar and vanilla extract in a small pan.

Cook over a medium-high heat until syrup releases and thickens. Stir occasionally for about 15 minutes.

Use a wooden spoon to smash some of the berries as it cooks.

Once thick, remove half and puree in a blender. Add back to the pot and stir.

Use immediately or store in refrigerator.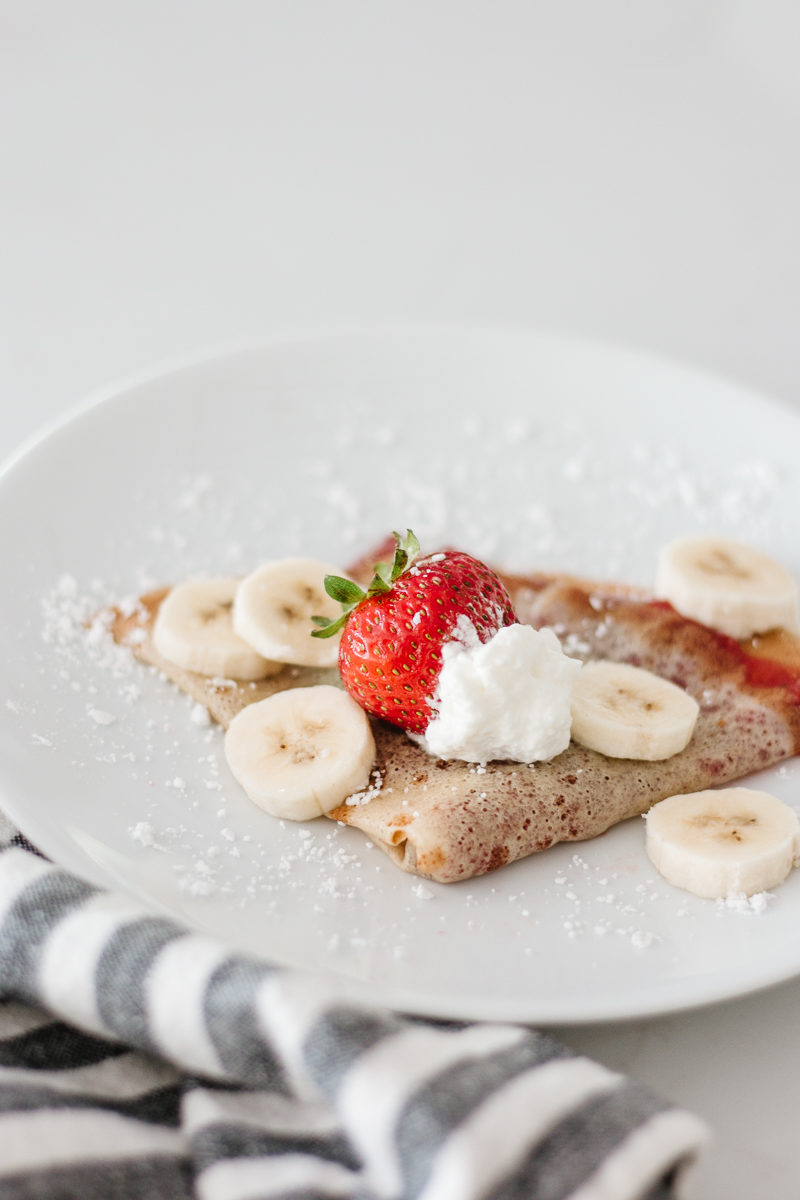 There is something about the power of smell. When I was making these, it instantly took me back to the younger version of my mom making crêpes. I could almost hear her voice telling me what to do. And boy were the kids happy to be the recipients of this one! Sugar overload, anyone? Definitely ending summer on a sweet note.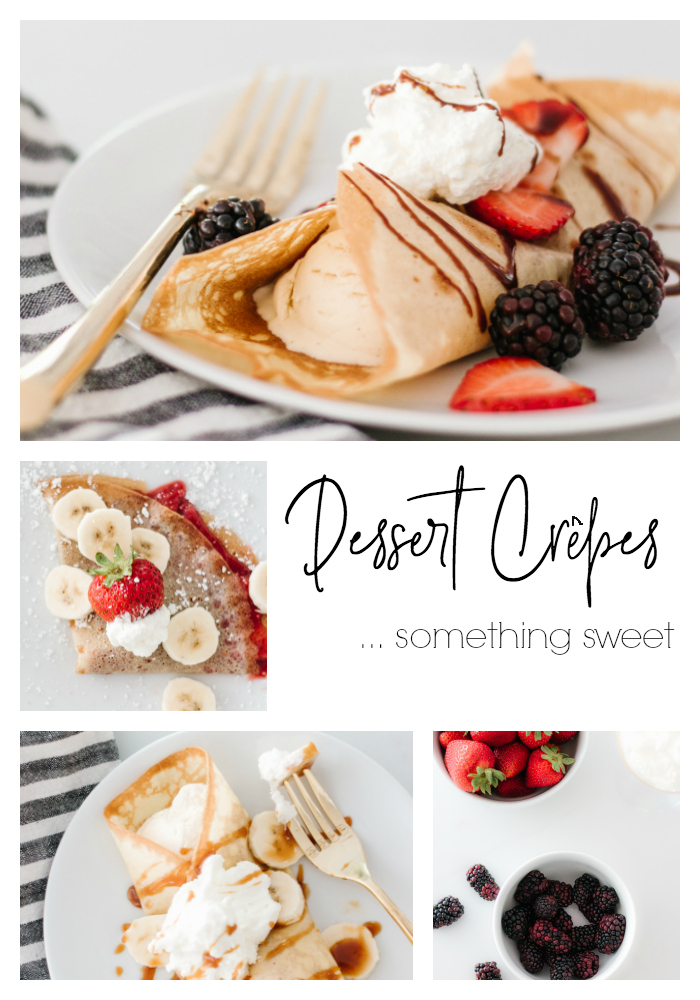 What are the foods that bring back memories for you? Would love to hear the story below.