If you scroll through interior design photos, there is almost always one thing every room has. Do you know what it is? Here are a couple of beautiful spaces to give you a hint.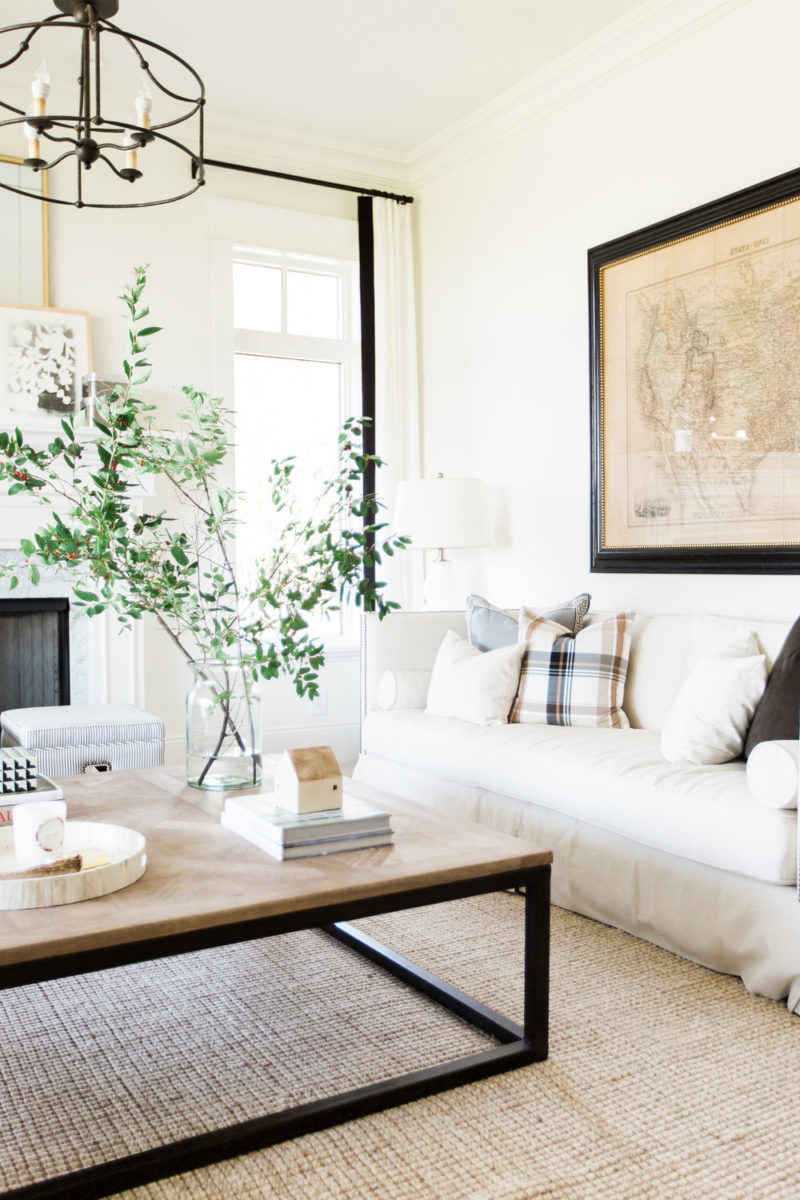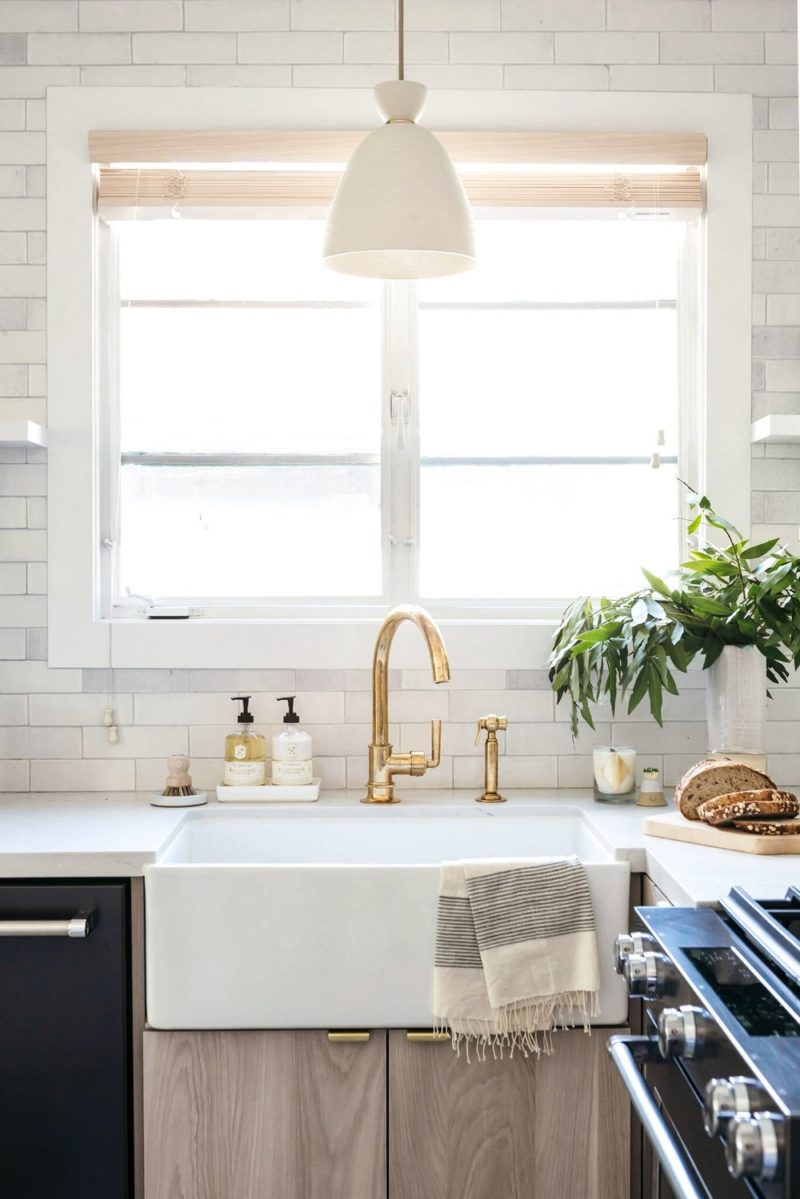 Without fail, almost every beautifully styled room has a large vase with greens. And there is definitely a reason for that. Not only does an arrangement add drama and dimension, it also adds life and texture. Something every room needs. I promise you that if you add a large vase with fresh cut stems from the yard or branches from a tree, your space will instantly look and feel better. I just added one to my bathroom and it's been life changing. It's an outdated master bath so giving it new life with a bold, fresh statement changed the way I feel when I walk into it.
BRING ON THE GREENERY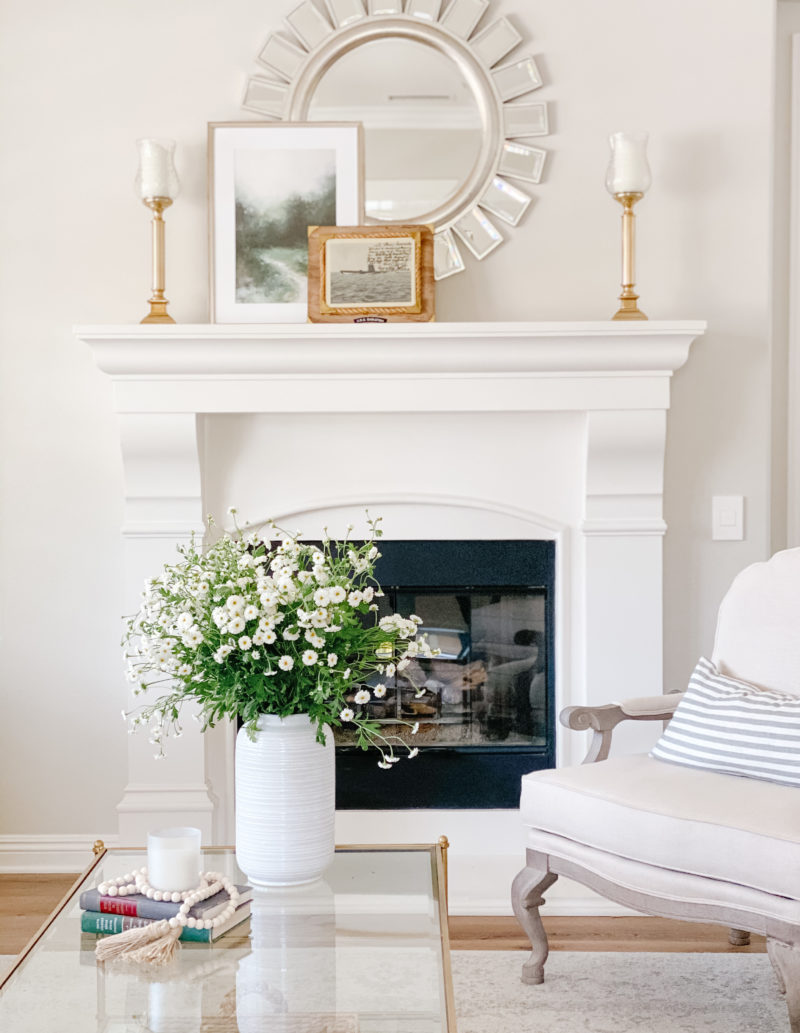 Beautiful vases can be pricey. A pretty statement vase, like this one, can you set you back well over $100. But I searched high and low on Amazon to bring you some fantastic options. Both are making our home look so pretty right now.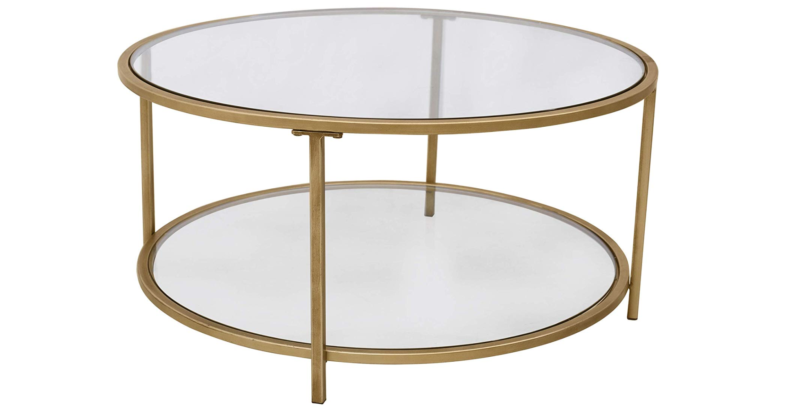 I get asked about our glass coffee table all the time. Ours is from Wayfair but often sold out. Stumbled upon this round version. The price and reviews are both fantastic.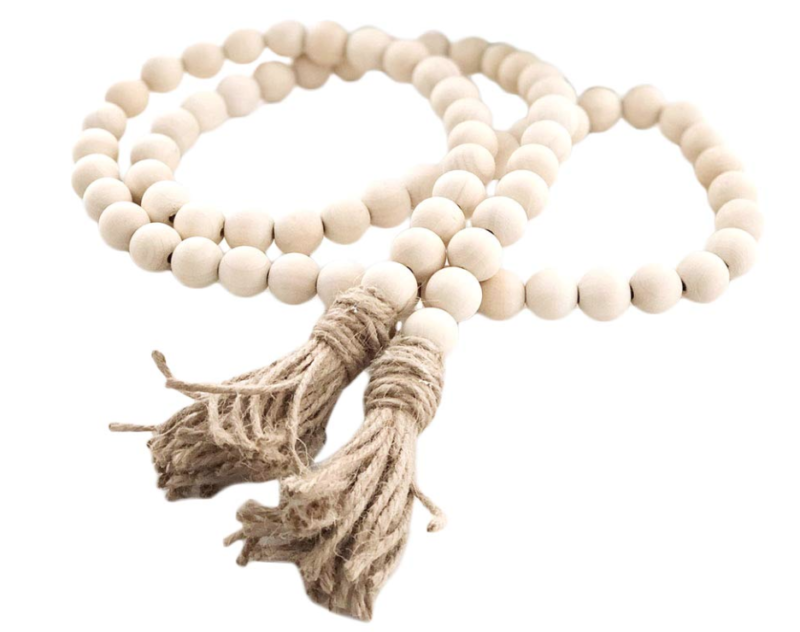 These are the wooden beads I have on the table. Another Amazon steal that replicate high end versions. Highly recommend.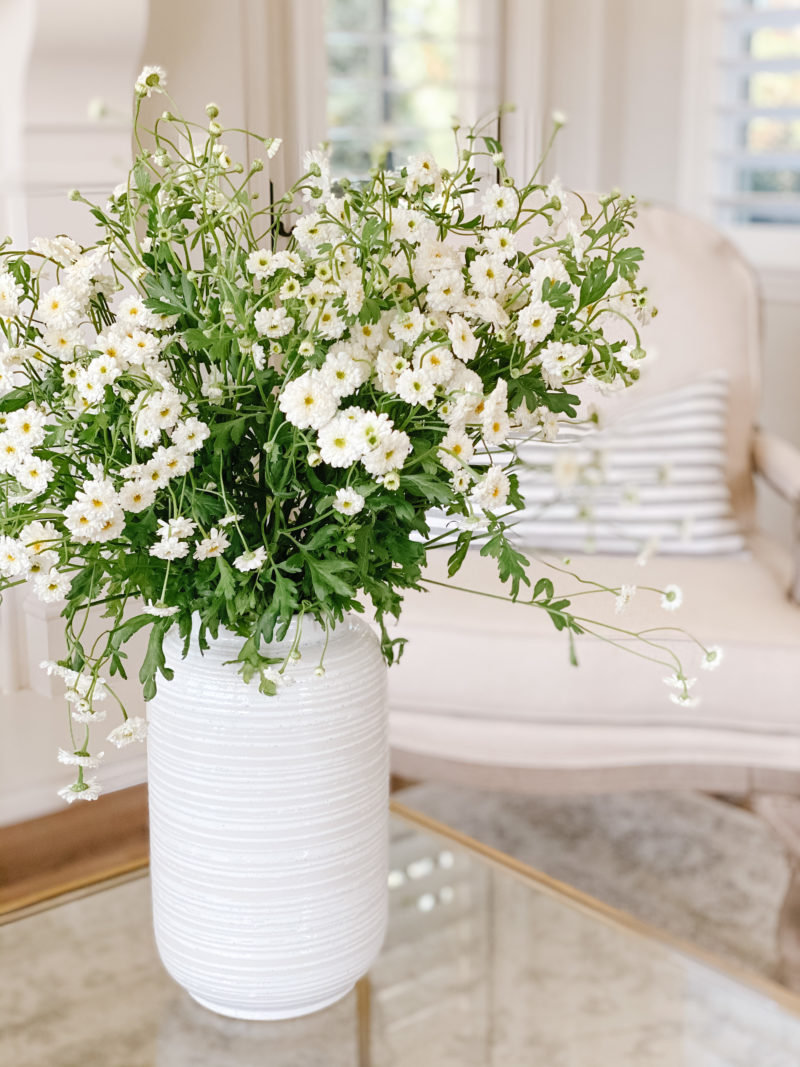 This pretty vase has wonderful texture and very pale blue speckles. You can actually only see those when you are up close. I love the shape and height of this piece. You can never go wrong wild flowers, too. They bring a casual and natural element to a room. Plus they are a gorgeous neutral.
UNIQUE VASES
When this pretty vase arrived I was beyond excited. My poor family must think I am nuts. I kept saying that it was the best deal ever and looks so high end. They just smile and nod. But it's true. It's a great vase. Well, actually it's a planter and I have more on that later.
I picked up these wild flowers from Trader Joe's for $3 a bundle (this is two bundles).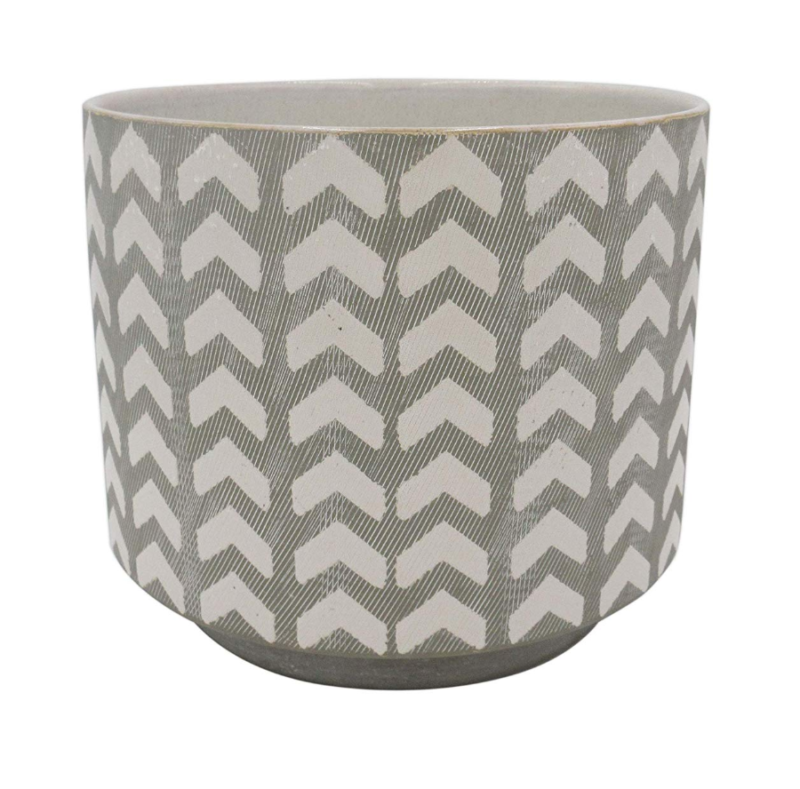 The texture on this one is so lovely. I wish you could see it in person. There are actually three versions of this so you can choose whichever pattern speaks to you. I LOVE this one.

USING A PLANTER AS A VASE
If you ever find yourself with a planter (which means there is a drain hole), just place a smaller vase inside of it. The flowers will fall much better if it's a smaller vase. I always put a small towel inside the planter just so the two don't cause any damage to one another.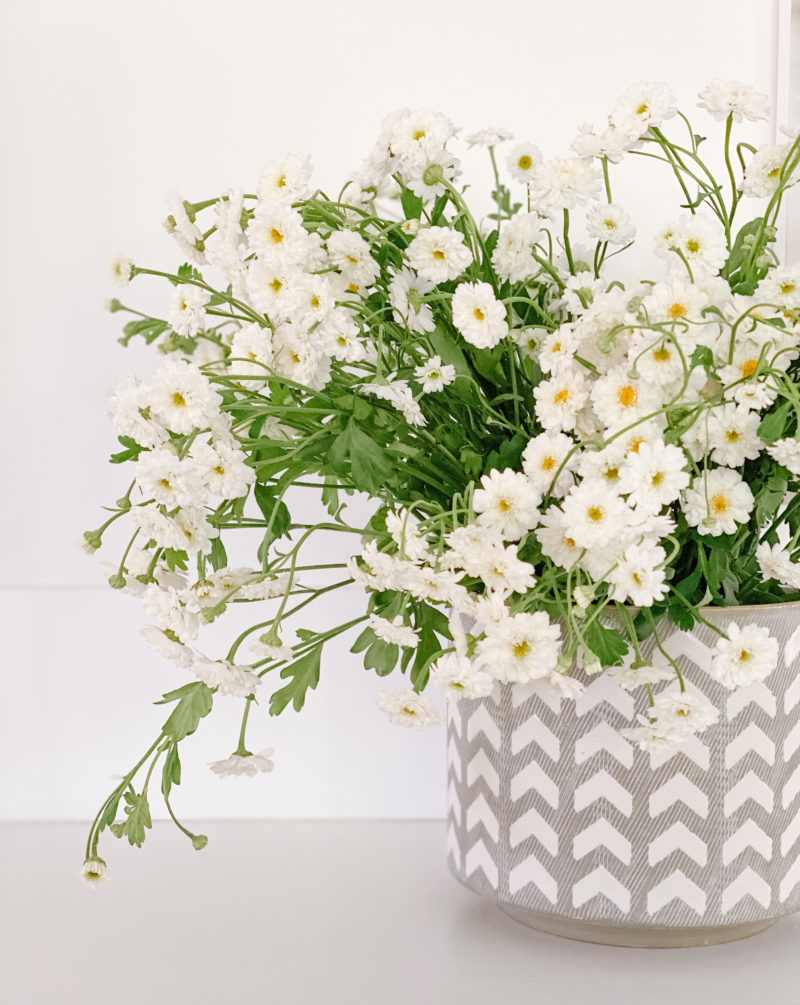 You would never know that a small clear vase was sitting inside my planter. This pretty little number brings me so much joy.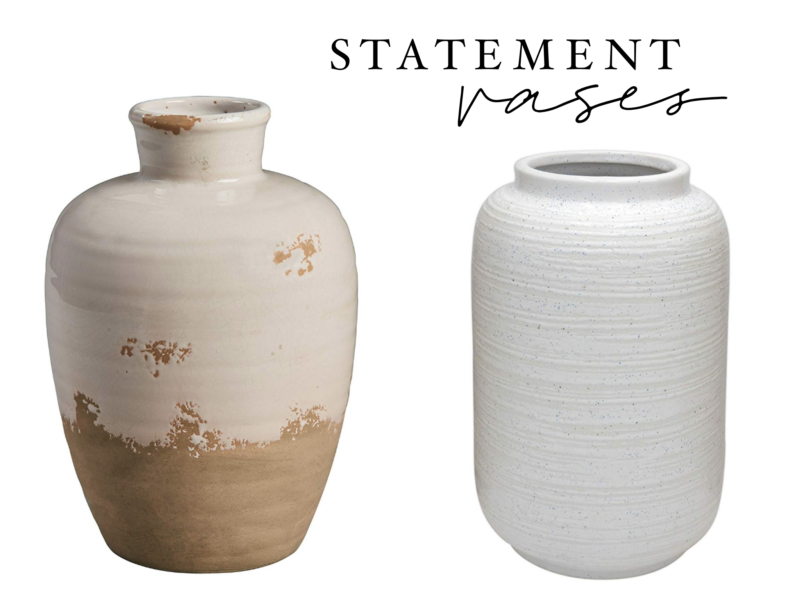 The one on the left is also headed my way. It is backordered but that didn't stop me. It looks like something straight out of McGee and Co. So pretty. It's under $50 but a designer version would be well over $100. This is the type of vase you will use constantly and can move from room to room. I do that all the time. Of course you can use faux stems in it as well.
FAUX STEMS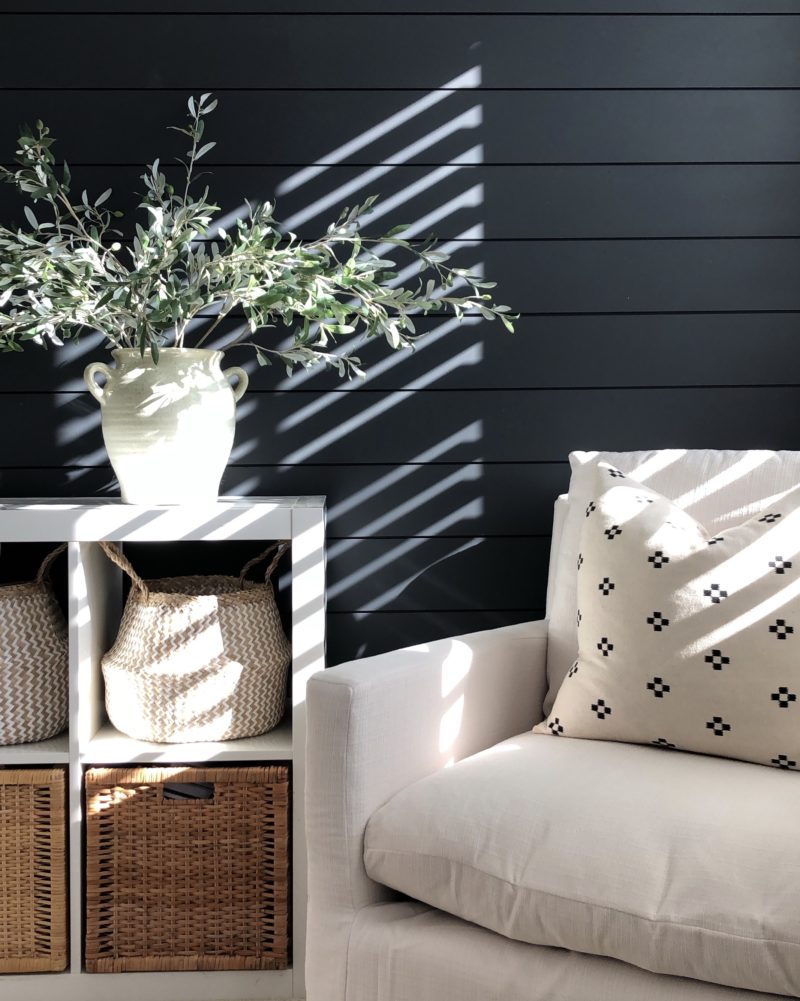 Here is an example of a McGee & Co. jug with faux stems. I buy these olive branch stems from Magnolia. But you can get an entire six pack of Eucalyptus stems here. Mine are currently in a white vase in my master bedroom.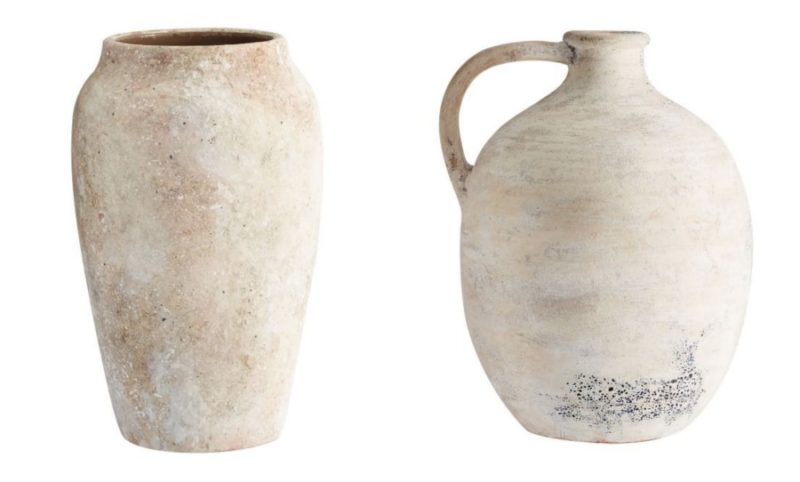 Two more gorgeous vases that could add just the right amount of texture to your space.
vase | coffee table | chunky blanket
Another way to elevate your family room is to place a tall arrangement on your coffee table. There is something about filling the visual space in the middle of the room that really transforms it. If you cover up the greenery with your hand, you'll see what I mean. The room reads more flat without the arrangement. Lately I have been using baby's breath to add a natural element as well. A simple way to bring the outdoors in.
If you have time this weekend, pick a room in your house that could use some love and try adding a pretty vase with green stems. I promise you'll feel the difference. Plus if you are an Amazon Prime member, many of the vases can get to you next day.