I may have a problem. I may or may not be addicted to "golding" things. Here's the deal with today's project. I felt the need to bust out some gold embellished bud vases for a party I am hosting soon. While the summer bash is not until August, things move very slowly over here during the summer months. I figured I better get a jump on my little list of party details. First up are these fun diy gold vases. I have always served the kiddos yogurt parfaits in these and suddenly I couldn't help myself from giving them some gold bling. …
  This idea is certainly not new. In fact, my girls, Cassie and Chelsea paved the way long before me.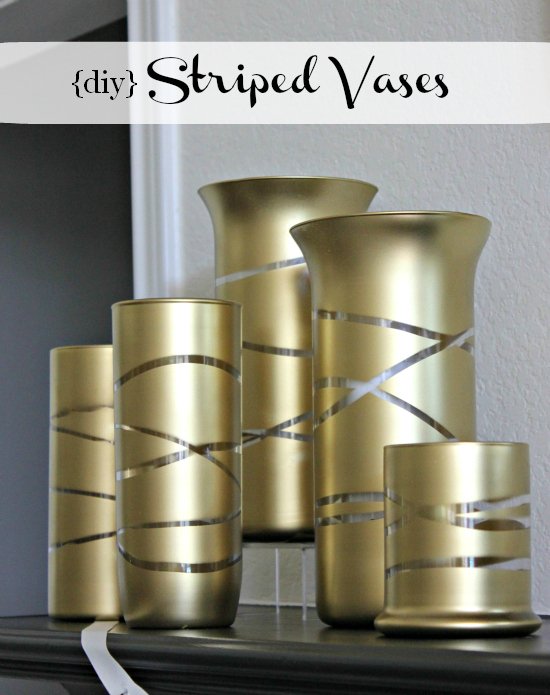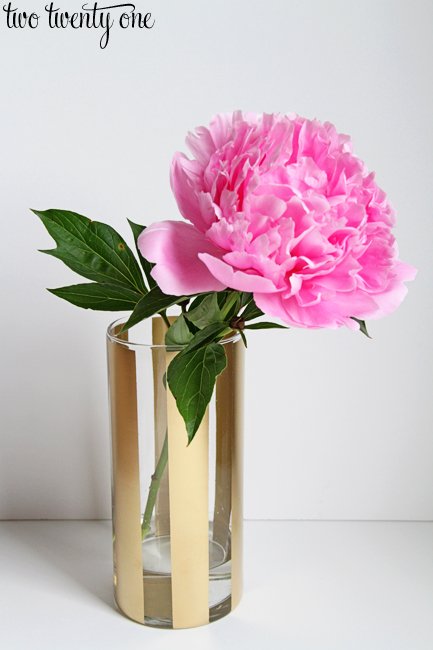 Their projects are just gorgeous and inspired me. You really must go check them out. My party will be mostly outside with a very casual vibe. Because of that, I have to toss in a little bit of gold glamor!
  This could not be easier and took all of five minutes. Tape of the vases or glasses any way you see fit. Just be sure to press down with a good amount of pressure so the paint does not seep through. These only took one coat. If there are any paint mishaps on the glass, they easily scrape off with your fingernail. Believe me! I know!
  Sadly, I don't think our pretty roses will still be blooming next month. They make me so happy. I just love being able to walk outside and cut fresh roses. My grandma always had a beautiful rose garden as well as my parents. It just seems "normal" for us to have roses in our yard. I am very thankful for the cheery blooms right now.
  …
  …
For details on how to turn a frame into a fun tray, you can go here. …
So until party time, I am enjoying these pretty, feminine vases around the house.  So one party item has been checked off of my list. I will fill you in on details of the soiree soon.  I have a soft spot for fun vases, you can check out these other simple ideas below by clicking on each photo.
What about you? Are you still shaking your gold spray paint as much as I am? And if you haven't gotten your fill. . . here are some other gold projects I have busted out. Told you. I may be addicted.
cheers to a great day