This time of year means plenty of  stressors  and this month the Michaels Makers were asked to come up with creative and fun holiday hacks and tips to help relieve some of that stress and make holiday entertaining and prepping fun! My mom always taught me that you never show up anywhere empty handed. Often times we are in need of simple but thoughtful hostess gifts. It doesn't need to be anything elaborate or over the top, but something sweet and preferably useful to show your appreciation. This month's #MichaelsMakers challenge was to create three DIY hostess gifts. I really wanted them to be something that wouldn't take too long but would have a big impact with your hostess. Here they are.
This is for the hostess who loves to cook! I chose fresh rosemary (only a couple of dollars from Trader Joes) , but you can use any herb or stick to flowers, too. This is easier than it looks.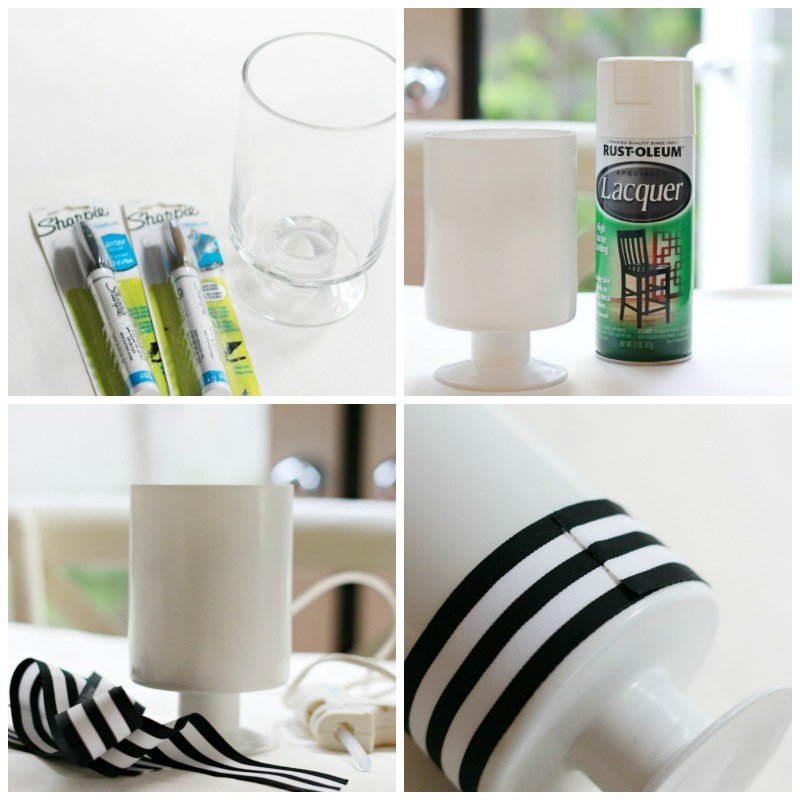 Michaels carries a huge assortment of glass jars and vases. I just loved the shape of this one. It was only $6.99.
DIRECTIONS:
clean and dry the vase
give the vase two light coats of spray paint waiting 20 minutes in between
once dry, choose any ribbon you love and cut it 1/2 inch larger than what is needed to wrap around
using a match, carefully singe both raw ends of the ribbon to keep from fraying
wrap ribbon around the pot and secure with hot glue
add gold stickers of your choice (these are removable on this surface which is nice)
fill with fresh herbs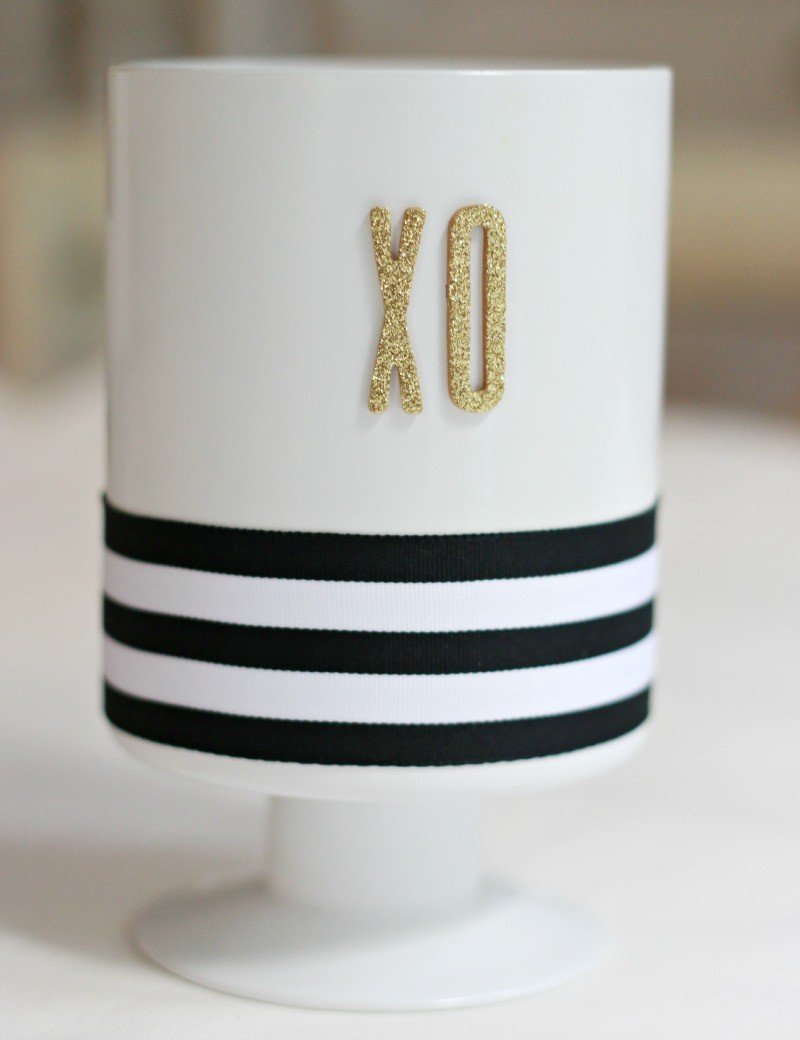 I LOVE these stickers. They are tall and slim which gives it a fun, chic look. You can really spell whatever you want and even change it up if you make one for yourself. I made one for my own kitchen and have it right by the stove so I can add fresh rosemary when I cook. I have never done that so it's such a treat for me.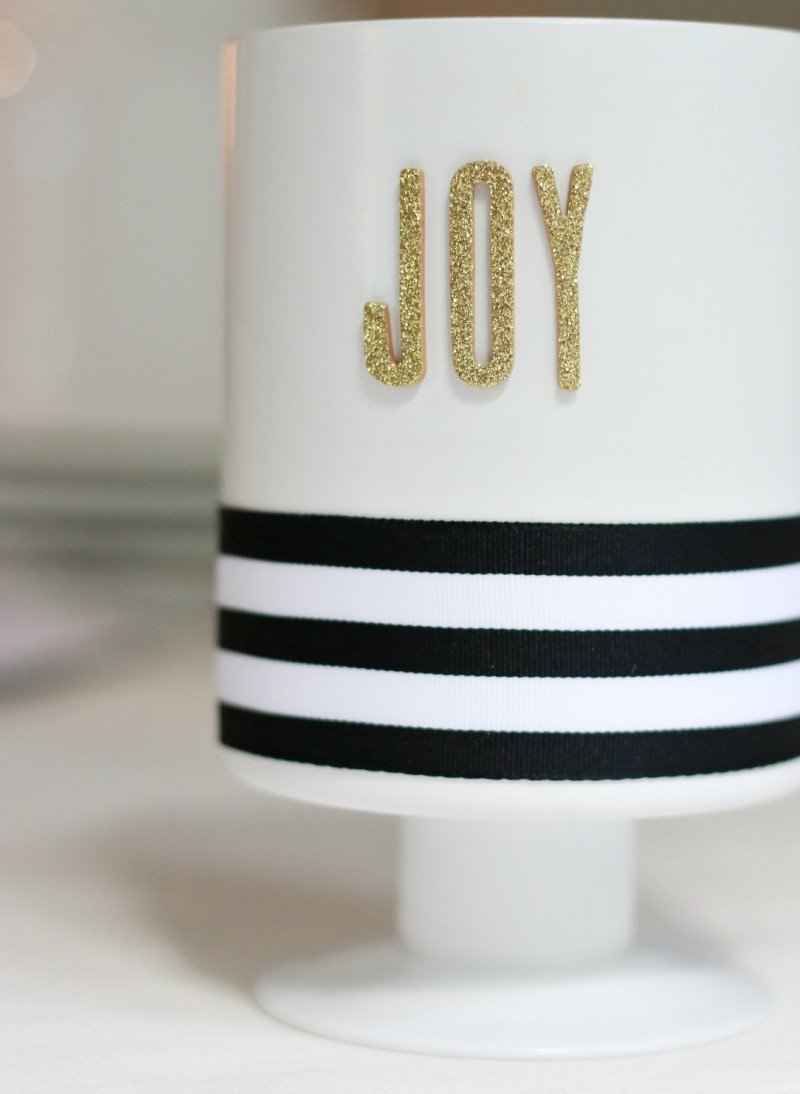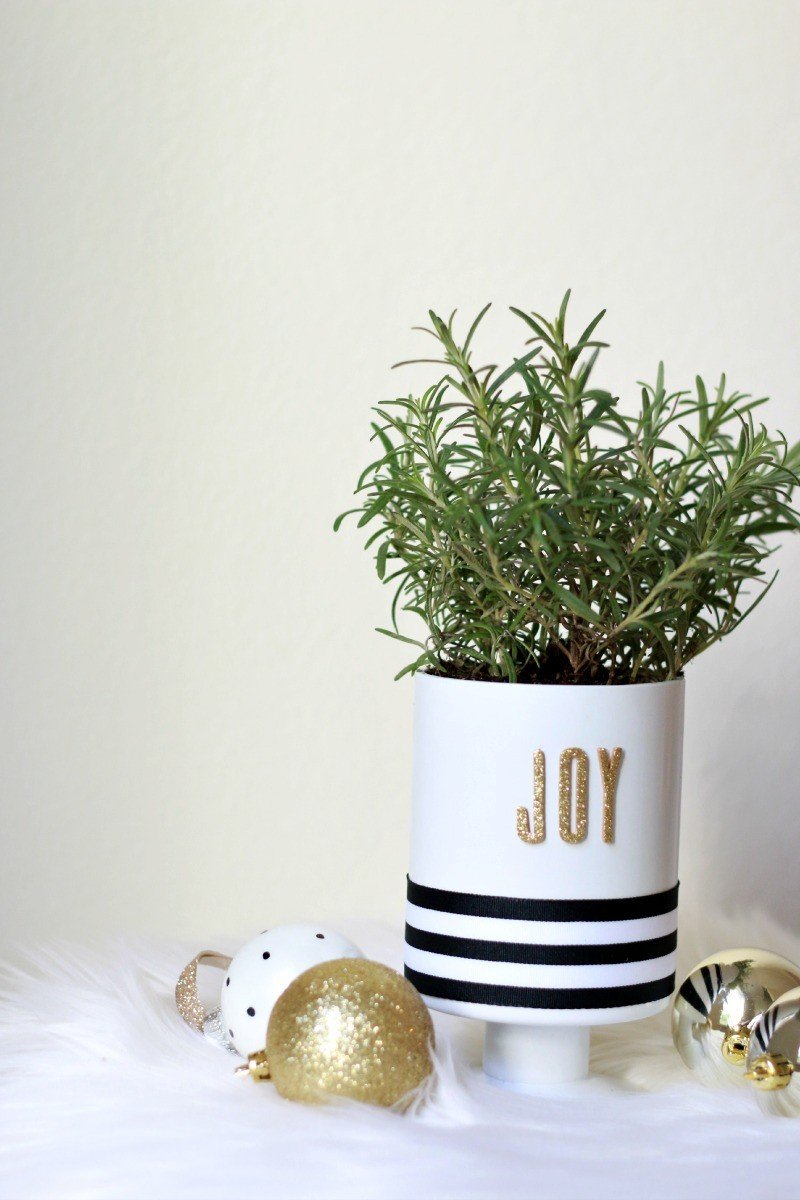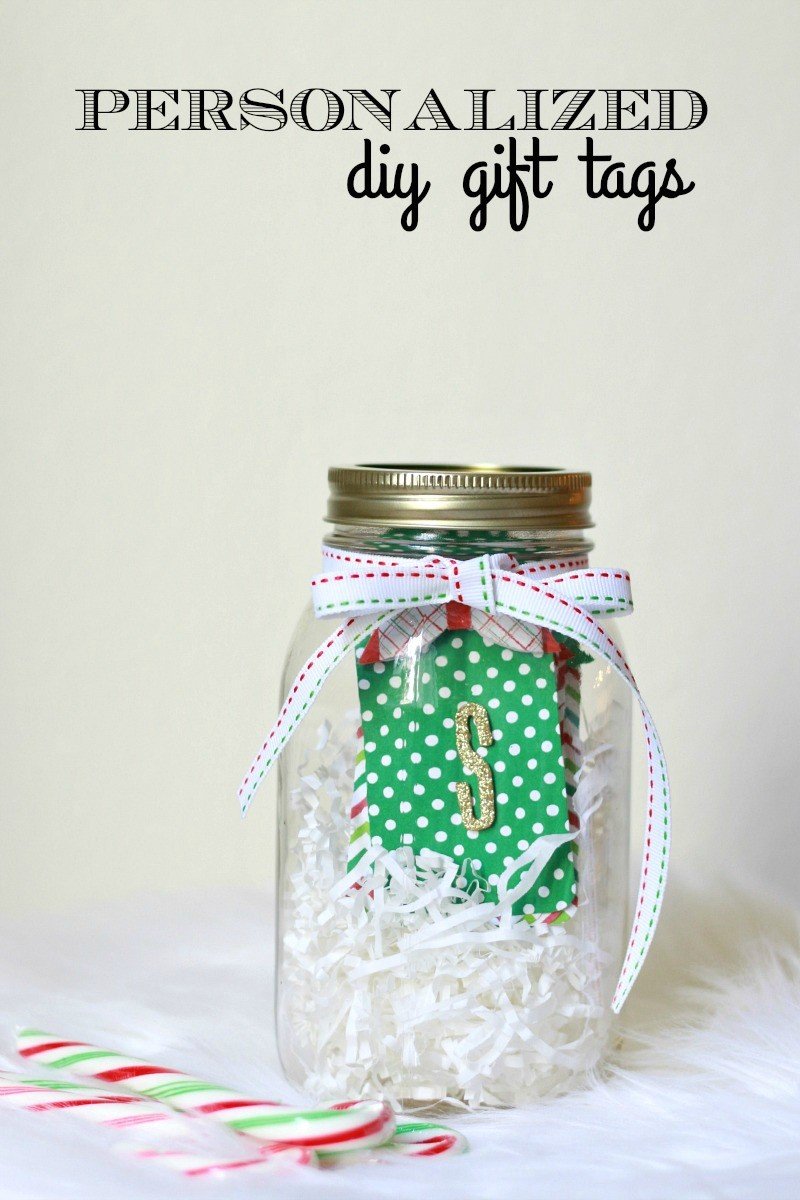 This is a great hostess gift for anyone. Everyone loves to give wine or gifts with a personalized tag attached. Give your hostess a jar of tags she can use during the season. Everything you need is shown below. The gold, glitter letters are the ones I used above and perfect for adding the initial of your hostess' last name.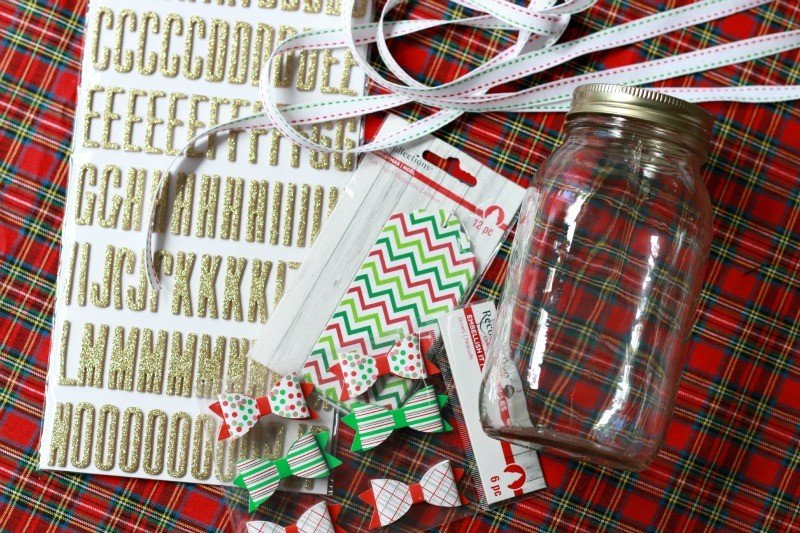 DIRECTIONS:
add the stickers and embellishments to each tag
fill jar with crinkle paper and add tags
tie with a bow
done and done!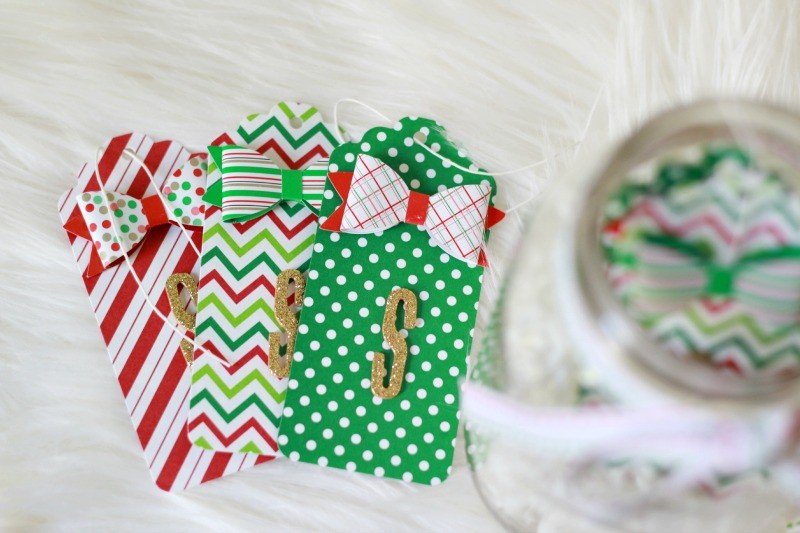 Michaels has such a great selection of gift tags and stickers so you can truly make any design. I was happily surprised to see that the tags came in four different designs when I opened them. Even better. This hostess gift is especially great for your not so crafty friends who would not usually make their own personalized gift tags.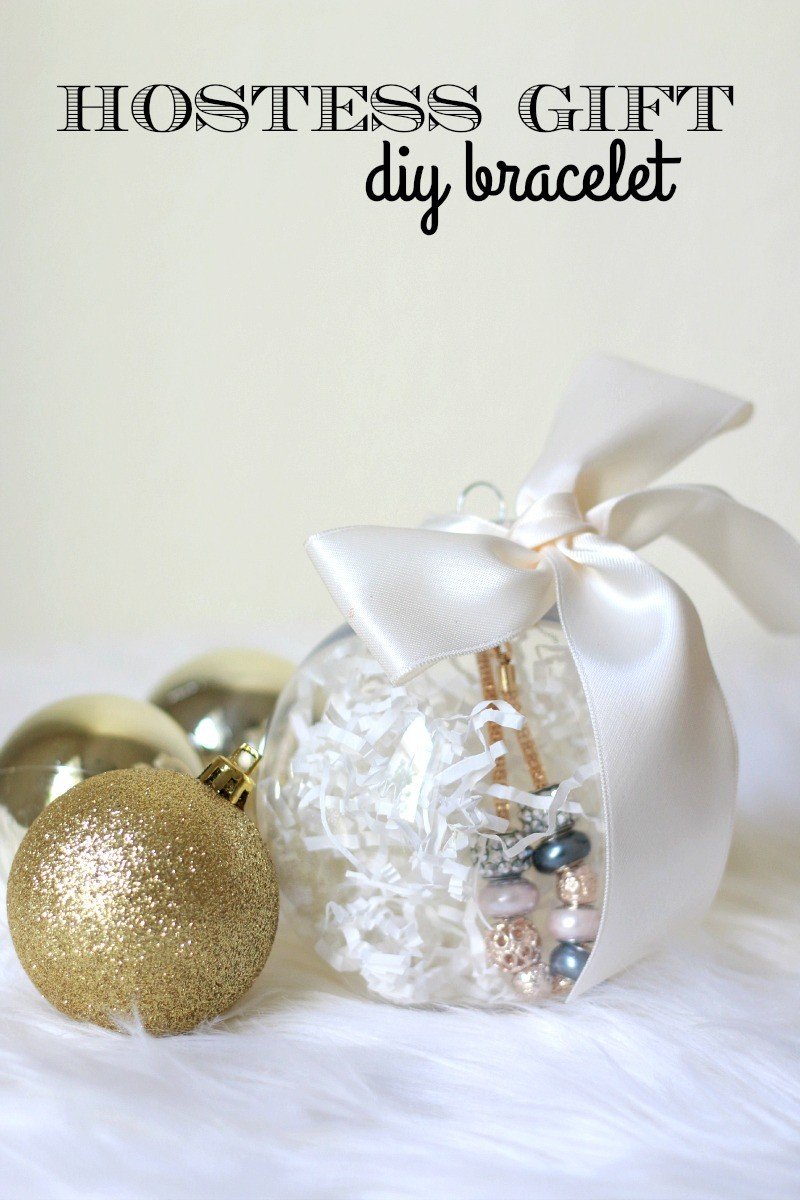 This DIY gift is for your fashion forward hostess! Who doesn't love a little bling. I made a bracelet last year after falling in love with the jewelry section. I am always amazed at the cute items they have.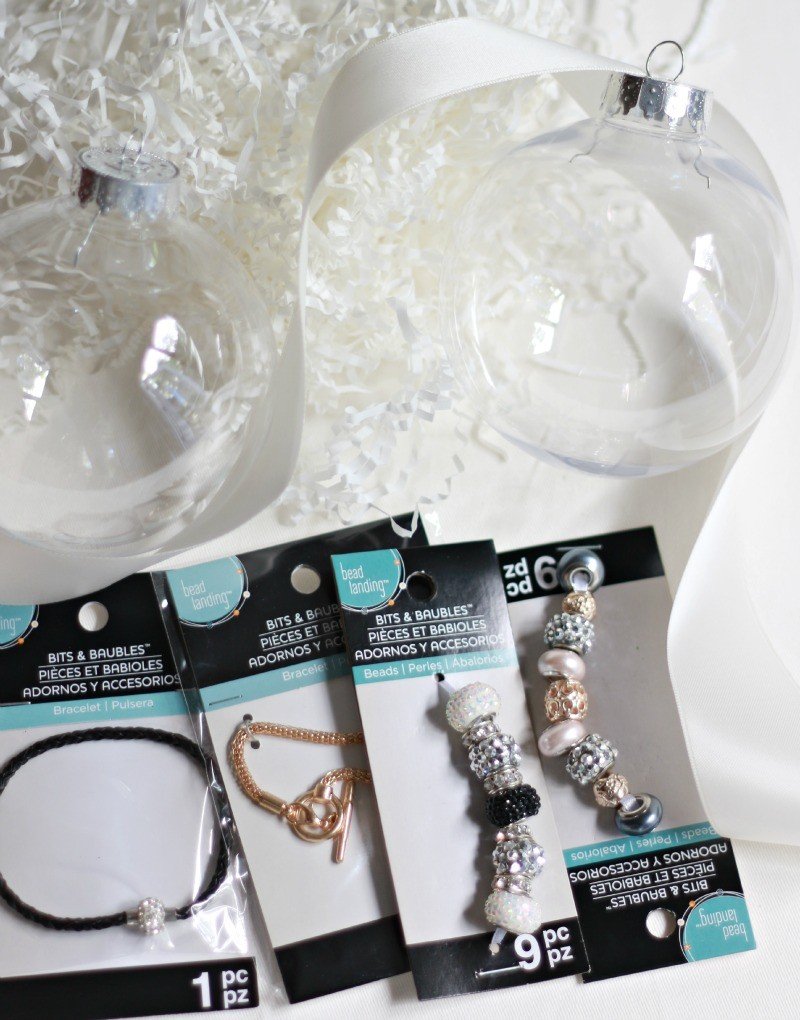 Jewelry maker I am not, so I stick to the very simple bits and baubles that easily go together.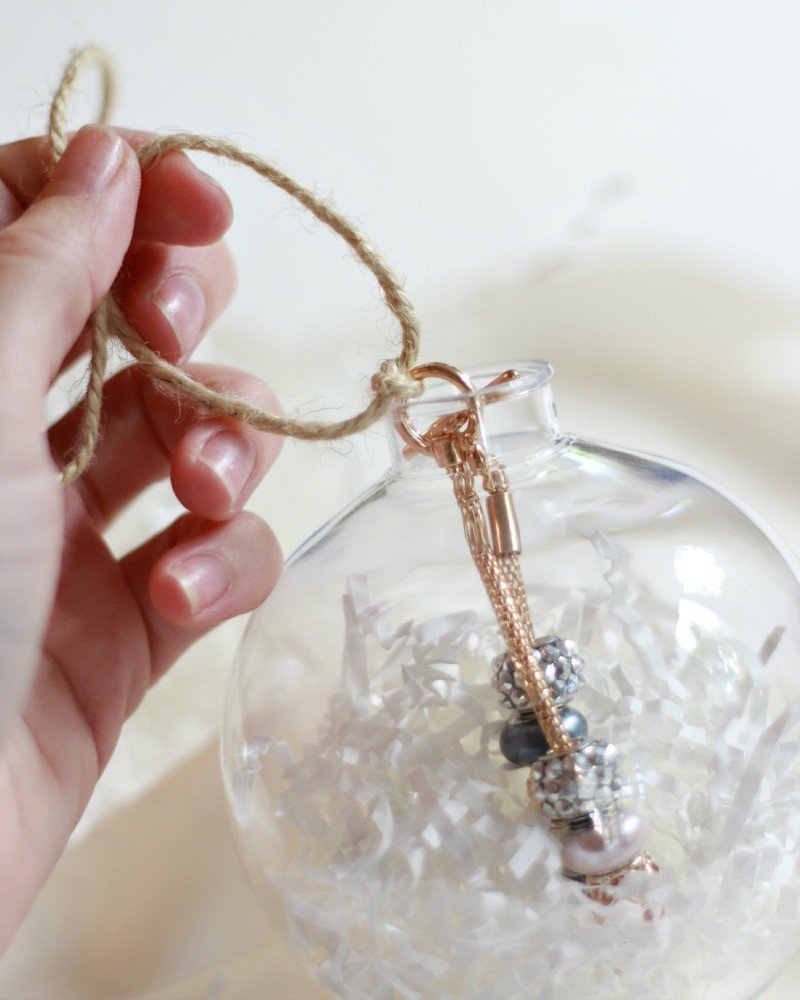 DIRECTIONS:
assemble bracelet
stuff crinkle paper inside the ornament
add the bracelet ( I bought the larger size of the two) SEE NOTE BELOW
tie with a bow
IMPORTANT: You don't want your sweet hostess to lose her bracelet in the bottom of the ornament. Simple fix. Slip a ribbon or piece of twine through the bracelet as I did in the photo above and pull it towards the top.
Leave that twine or ribbon out of the ornament and put the top back on. That way when she goes to open the ornament she can pull her bracelet out!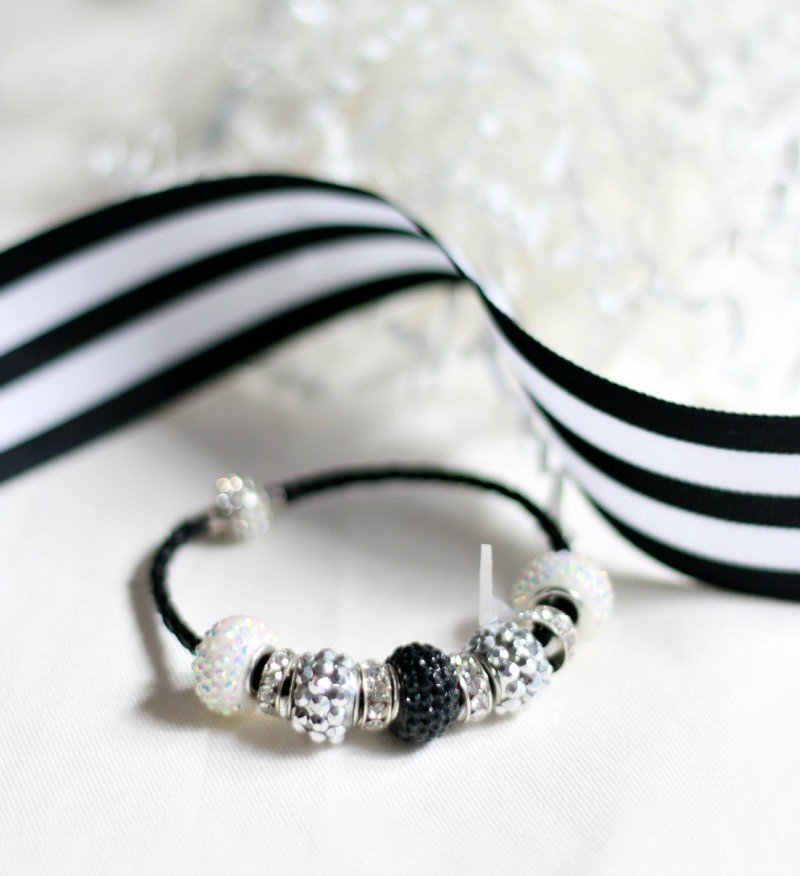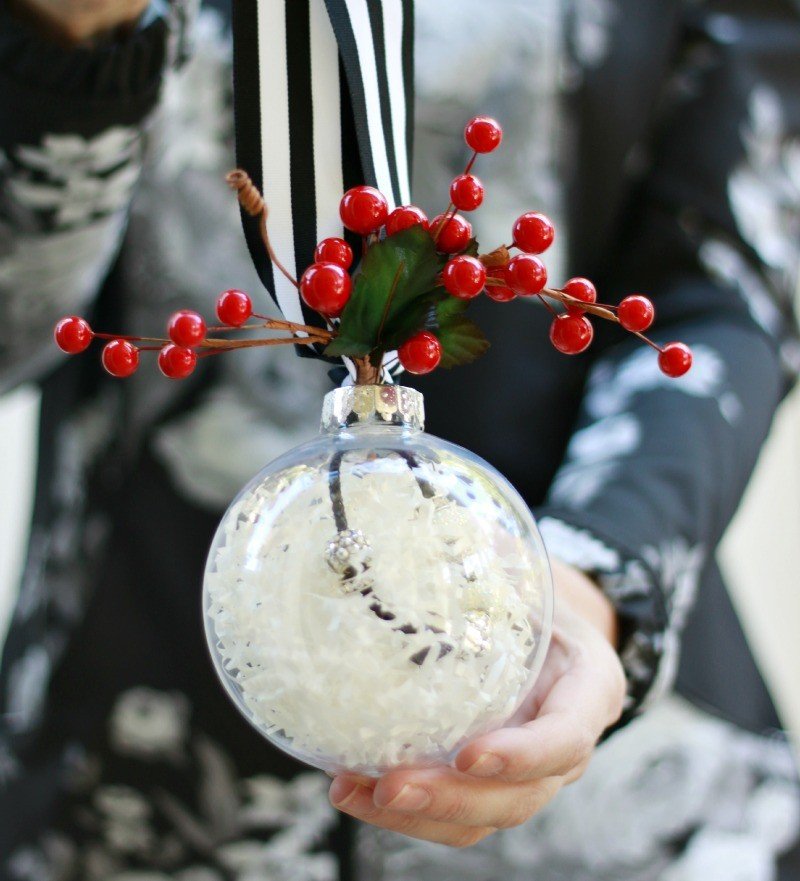 I also made this black and white version. I just love the simplicity. When thinking about hostess gifts just be sure to think of something useful or small. Seems everyone these days is pairing down and it's nice to be cognizant of that.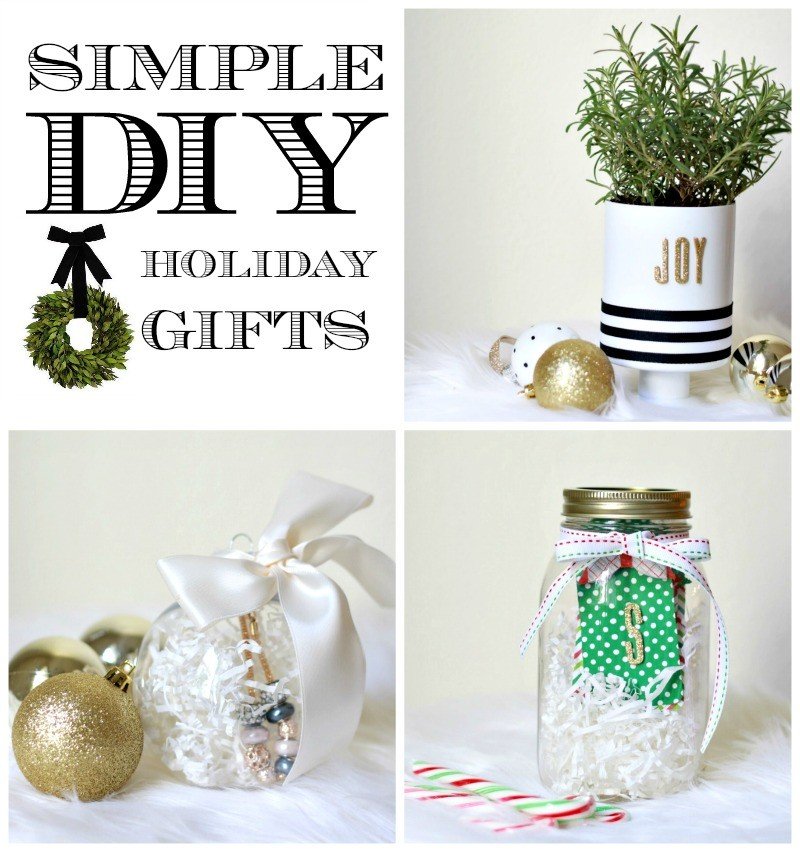 I hope these spark some fun ideas for you the next time you are invited somewhere. And these would all make great teacher or neighbor gifts as well. Let me know if you give any a try.
Michaels has tons of holiday project ideas and instructions on their Michaels.com, including gift wrapping, home décor, last minute gift ideas, hostess gifts and more. Check out the other four holiday hack topics and the unique ideas all of the makers came up with on Michaels' blog, The Glue String.
And as always, you can snoop around below to see what tips the other creative Michaels Makers have below. Enjoy your day!
*This post was created in collaboration with Michaels and the Michaels Makers program. All ideas and thoughts are my own.