It's safe to say I am ready for summer. I know we have a bit to go but I couldn't be more ready to throw the schedule out the window and bask in the warm months. The sunshine and long days sound so appealing right now. Recently I went shopping and found some darling summer dresses. Today I am sharing my favorites with you.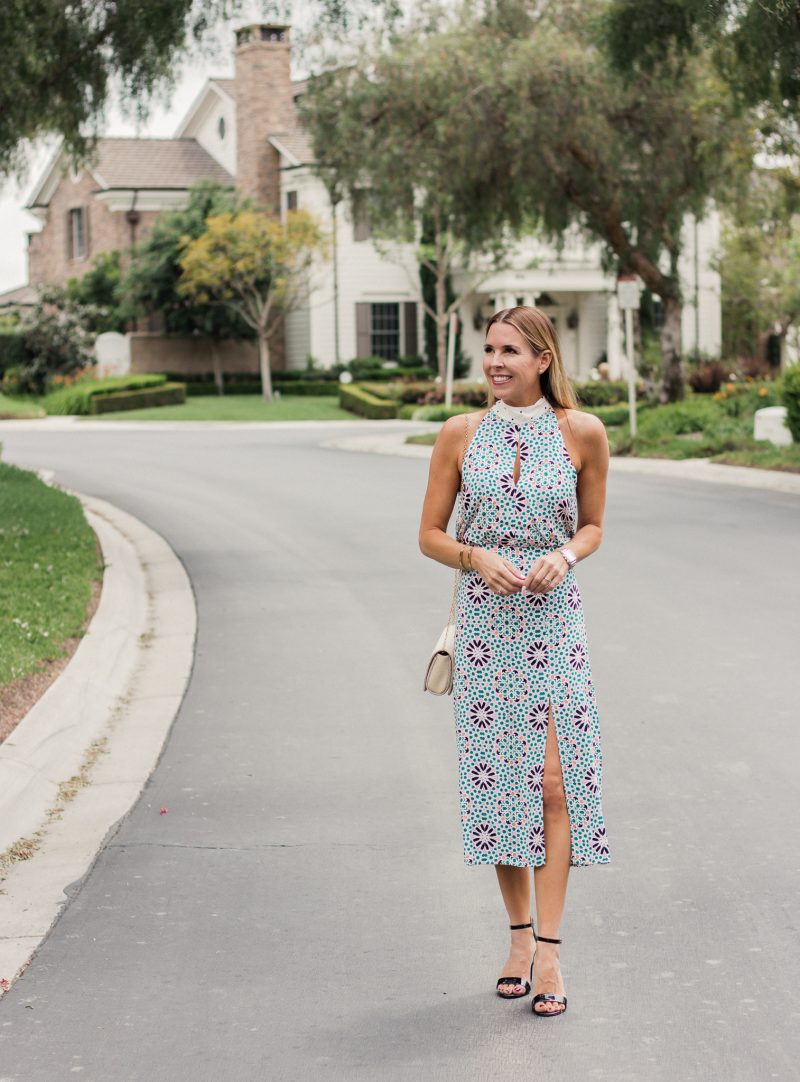 This is one of those dresses that I loved immediately. It's just different from every dress out there. The material feels like silk and drapes so nicely. It has a higher waist and ties in the back. It's the type of dress that makes you feel really good and you don't want to take it off.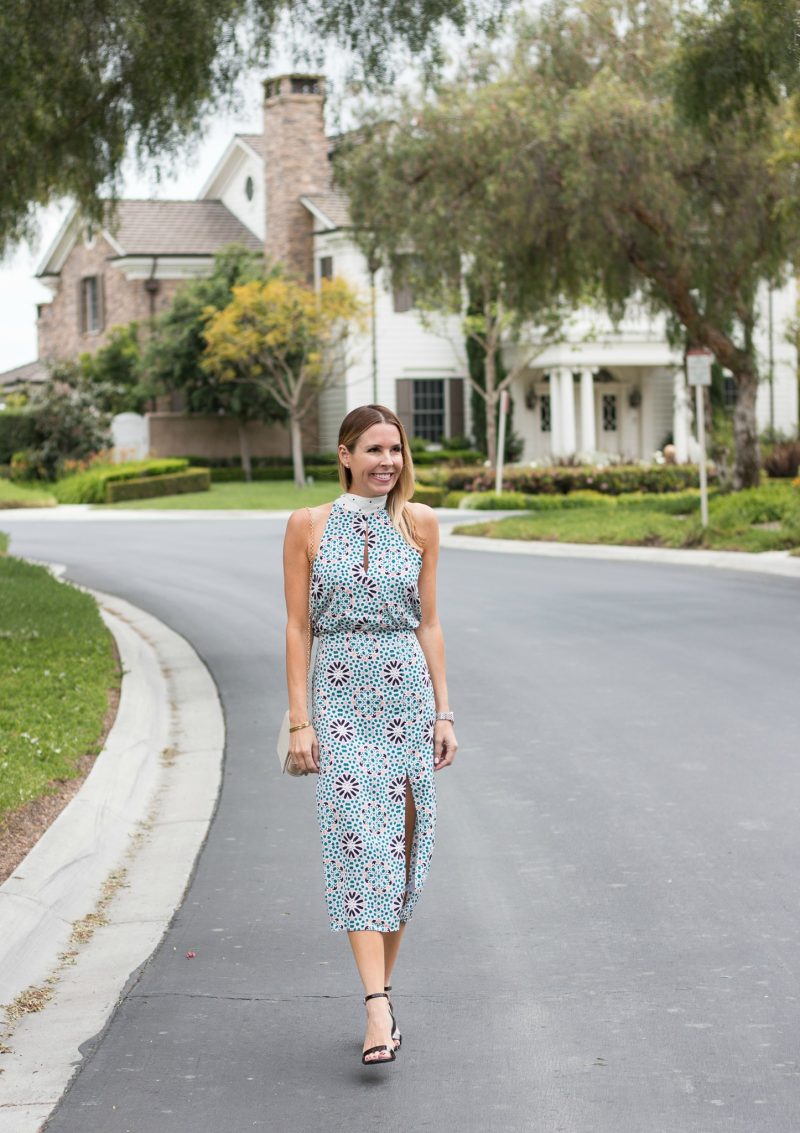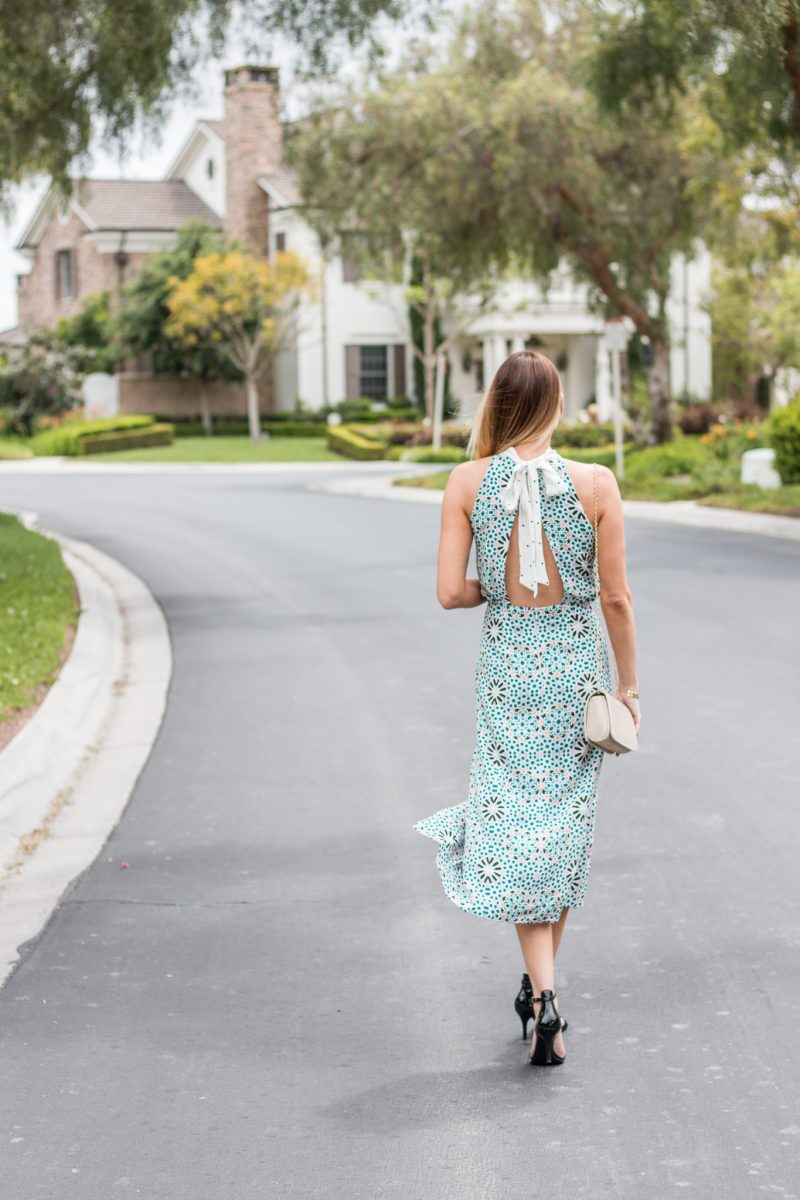 The back is so much fun with the contrasting polka dot bow.  Flirty and fun without being too much.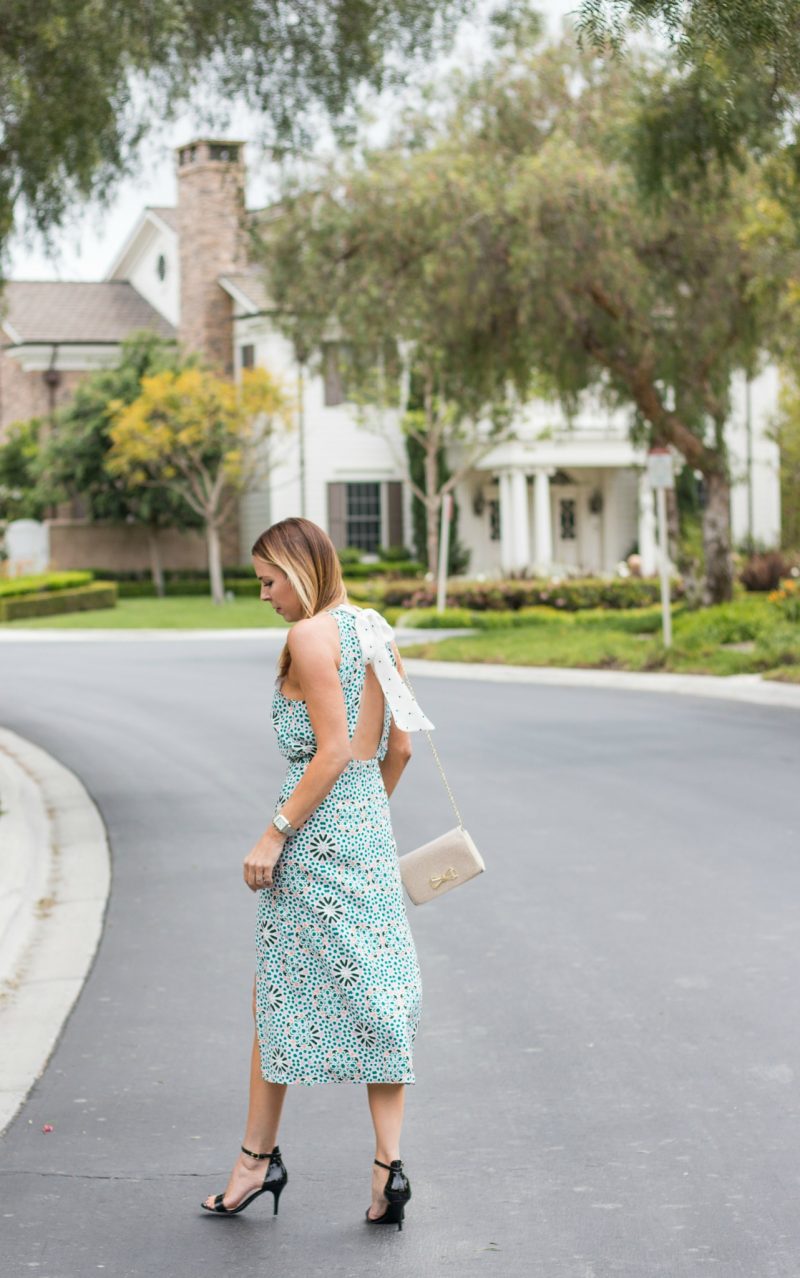 I've been carrying this gold evening bag for years. I highly recommend investing in one. There are countless evenings where I grab it and it works so well with almost anything. The pretty chain is key and it's so nice to have my hands free. My husband's birthday is coming up and I'll be wearing this dress for our night out.
Sometimes I love dressing room photos the most because the colors seem spot on. This more accurately depicts the colors of the dress. It's a white base with real, black and pink flowers. A few other colors thrown in. The photos above made it look so teal. Sorry about that. We snapped them and I didn't look at them until much later.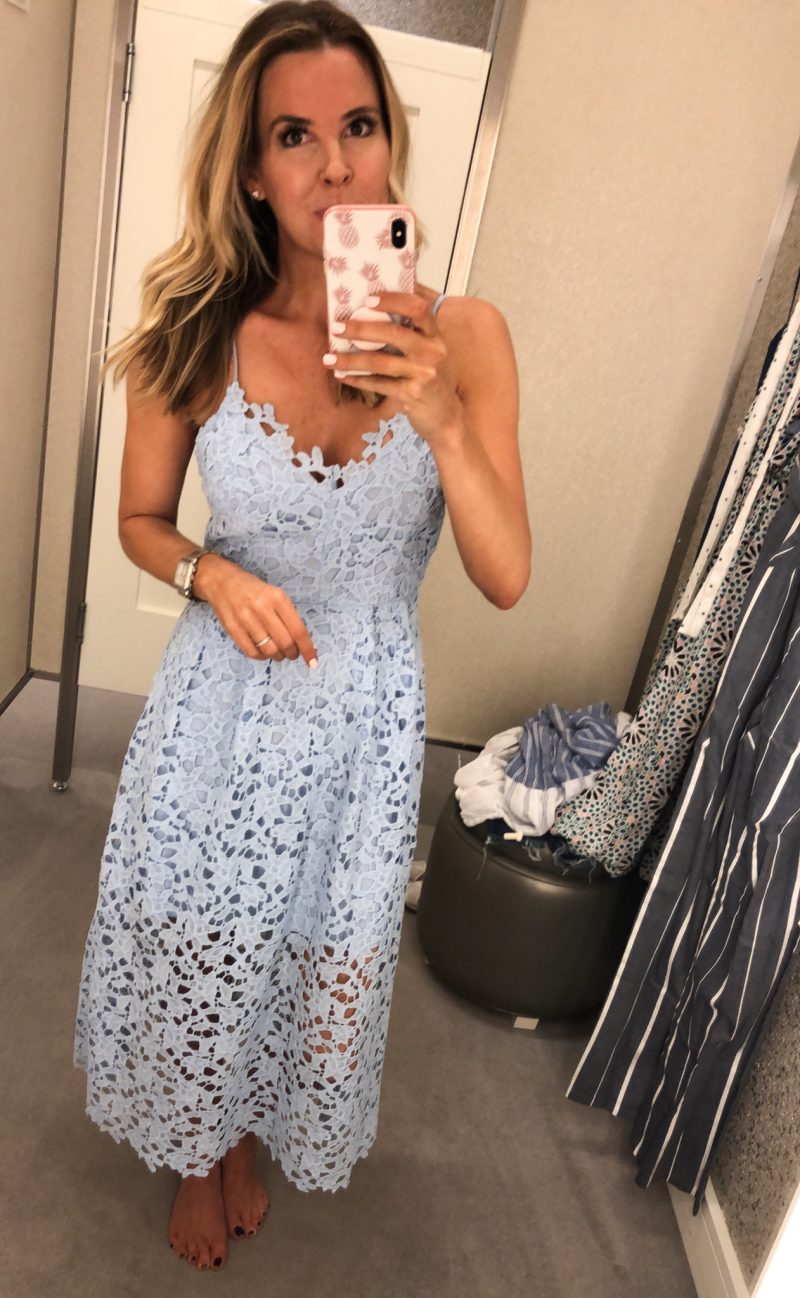 You have seen this one before! I have it in navy but LOVE this color for summer. This dress gets five stars from me. It's a fantastic price point and it is really comfortable to wear. It just works for so many occasions. It's ideal for weddings, showers, parties or date nights.
This is one I showed on Instagram and you all fell in love with. I did, too. While the price point is higher than I normally spend, I LOVE this dress. There is just something about it. Even cuter in person and falls really nicely. I know I will get so much use out of this. Great for casual summer nights or it could be dressed up with a pair of wedges for a night out.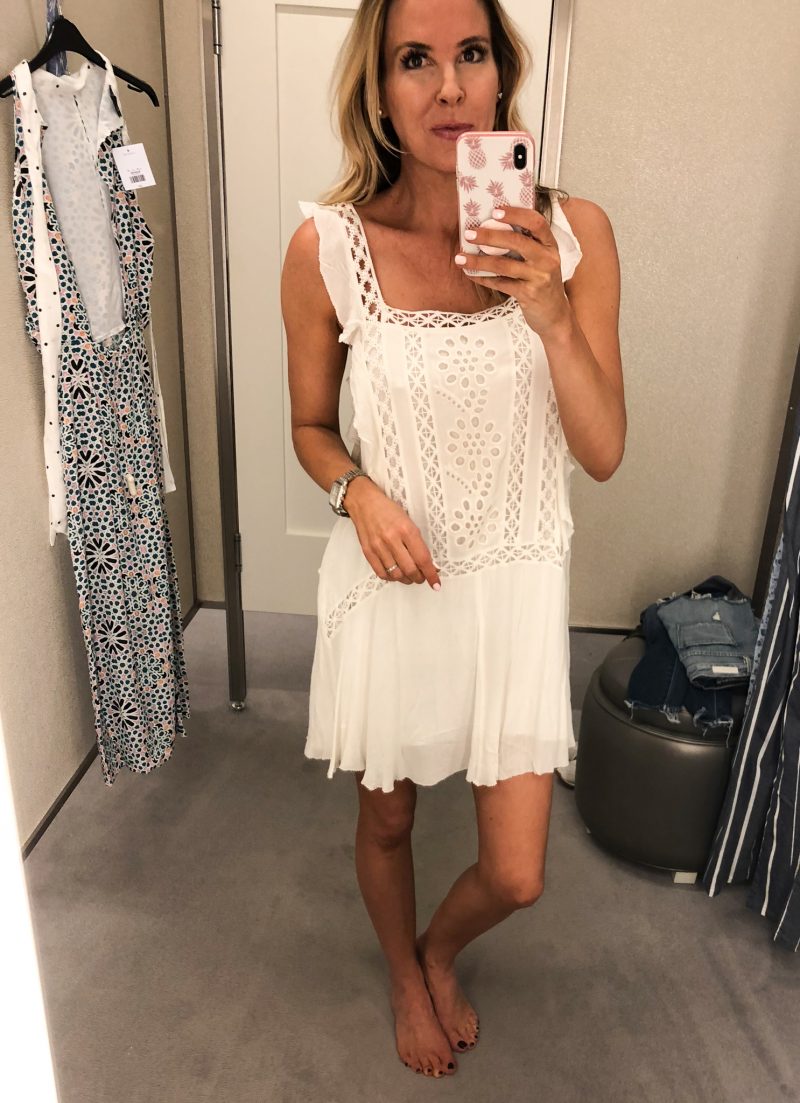 White lace dresses and I have had a thing for years. It's hard to find one I don't like. I just think they are so feminine and pretty. This one has a drop waist and I think the straps are so flattering. While it's short, it is not as short as it looks online. I think the model must be 6′ tall. Great summer dress.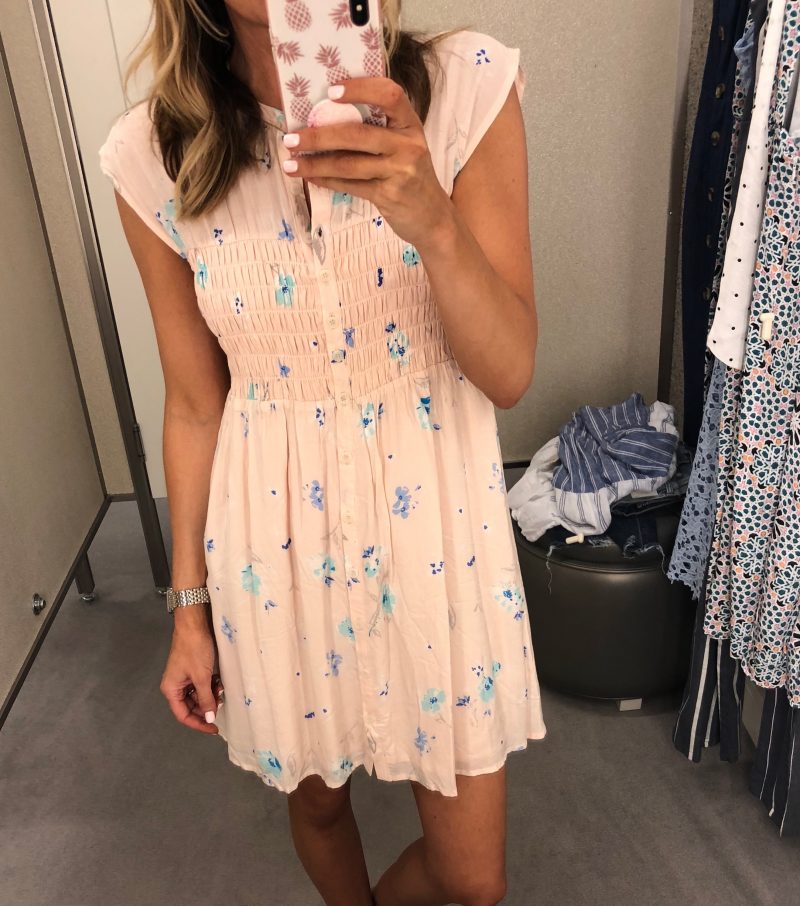 The last one I tried on was this sweet babydoll dress. I can never resist smocking. There is just something so cute about it. This comes in a few colors. Very sweet dress.
More Cute Dresses

How is your week starting out? I am off to spend the day with my dear mom. Look for what we are up to on my Instastories. Make it a good day, my friends.