We are very excited to be hosting Easter this year. Spoiler Alert: to my wonderful and sweet family that reads my blog you may want to shut her down! That way you will be surprised on Easter Sunday! I decided instead of racking my brain this year and trying to reinvent the wheel somehow, I would look to others to inspire me and give me some much need direction for my Easter table. So who else to turn to but Martha to get the juices flowing: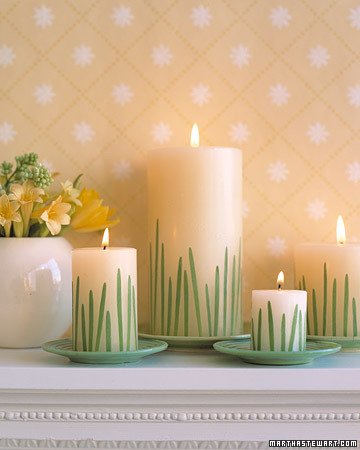 That seems simple enough. . . I am sure I can figure out how to stick some grass to my candles.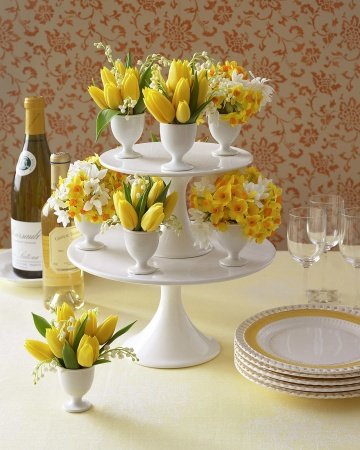 This I like and I suddenly have a few egg cups on my hands for another party I am hosting in April. Hmm.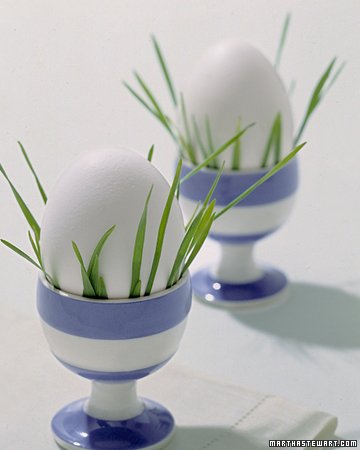 Simple and sweet. But I would have to paint my egg cups or else it would look really bland.
This is completely adorable. However, with three children at our table and two teenagers, the candy wouldn't stand a chance. Darling as it is, I think it would be a little too tempting for my crew.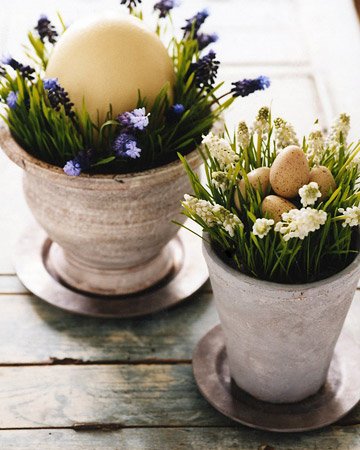 I can only drool over this one. I love everything about it. It's rustic and fresh at the same time. Could someone please drop this off on my front door! Anyone? Easter Bunny???
Also dreamy. So simple. So beautiful. above images: Martha Stewart.com
My sister busted out with this last year. Gorgeous, right. One talented girl!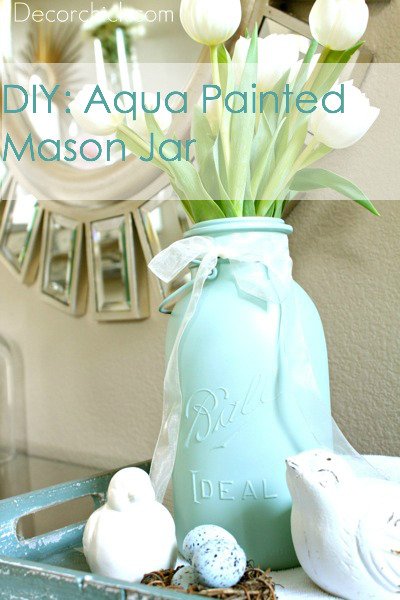 Emily sprayed her mason jars a soft aqua blue. I think I must use these in my Easter table setting somehow. Perhaps a mix of these with fresh white flowers and some rustic elements. I like clean, simple, and fresh. So the planning continues! If only it would all magically appear on my table somehow. How about you all? Are you hosting Easter? next up will be planning the menu. I will be back next week with ideas for that.