Good morning! Thank goodness it's Friday. On Instagram yesterday,  I shared that it was just one of those days. I felt off all day and my stress level was through the roof. But today is already starting out much better. Hoping your Friday morning is as well. Today I am excited to share a Michaels Makers project with you. I have always loved the look of magnolia branches during the holidays so I decided to make my own garland for our mantel. With a trick up my sleeve, this project is far easier than you might think and can be done in ten minutes.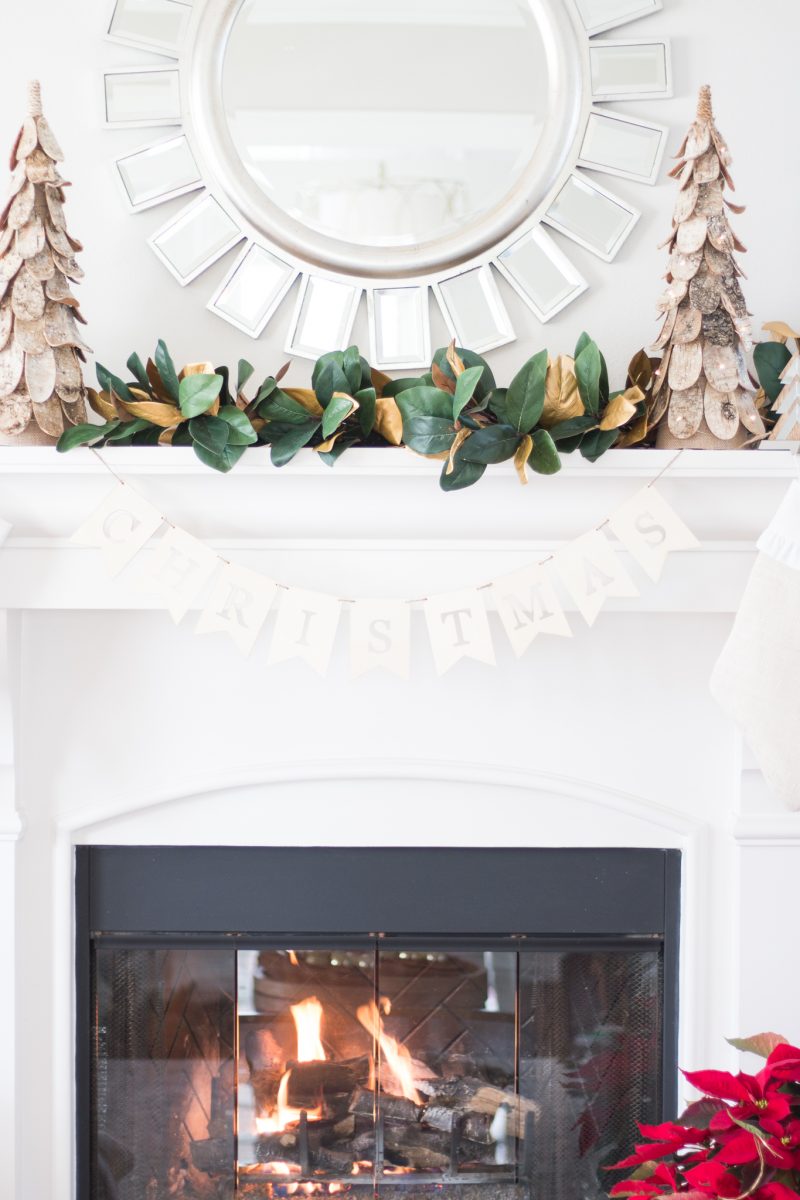 There is something very inviting and welcoming about magnolia leaves during this time of the year. I love the classic look and these branches add nice volume to any mantel.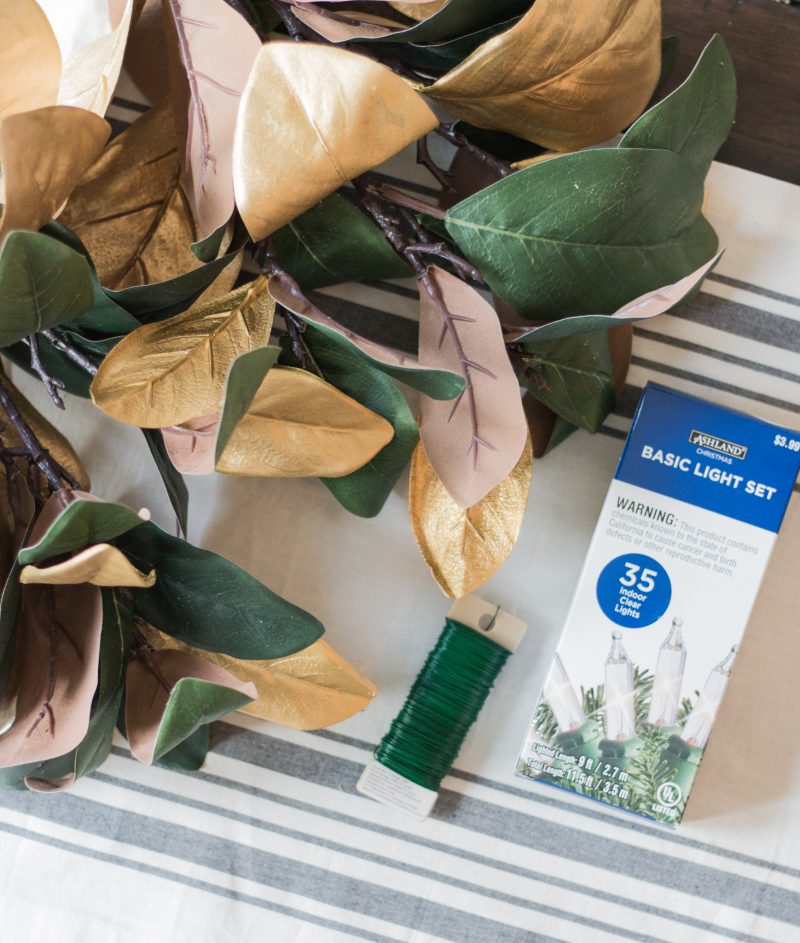 Supplies:
magnolia branches from Michaels (when they are 50% off)
wire
lights (optional)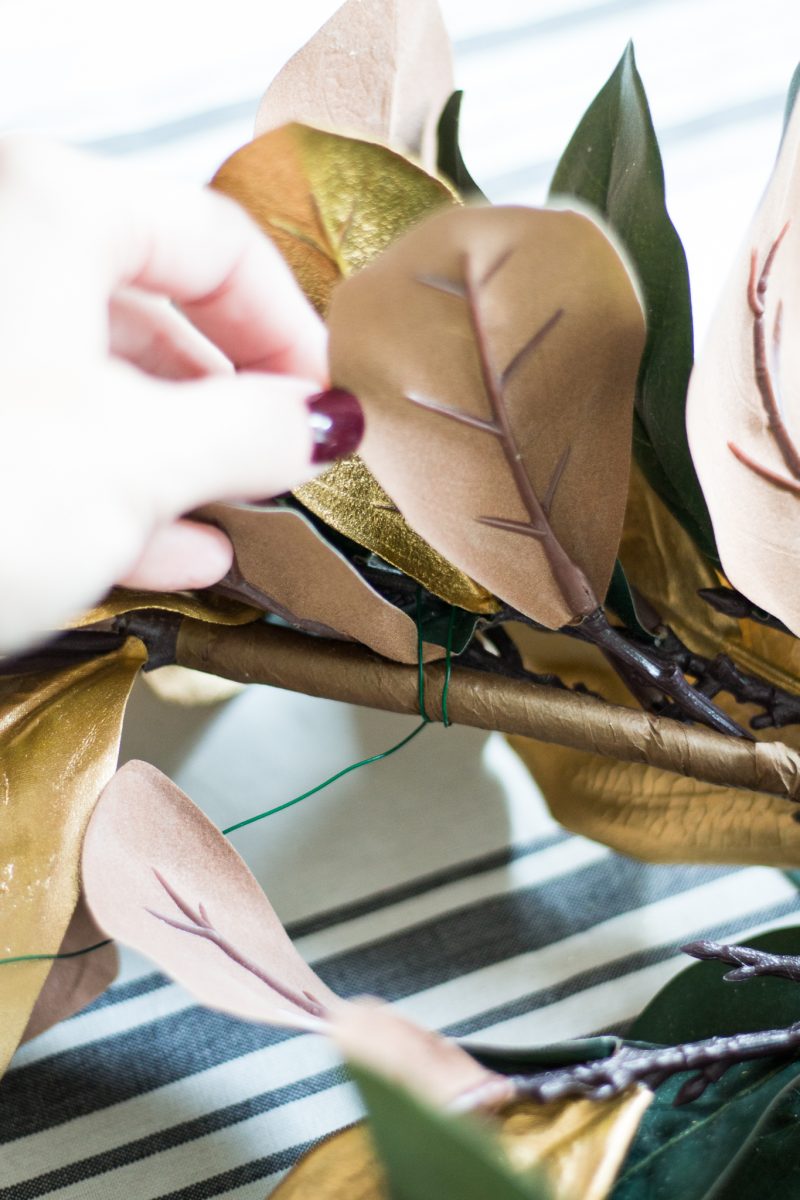 DIRECTIONS:
So I cheated a bit! And if you are anything like me and like to keep things simple, you'll do the same. Only two sets of branches need to be wired together! Yep! The rest of the branches are just sitting on the mantel. Easy as pie. So the only branches wired together are a set of two on each end so that the "garland" looks like it is draping over the edge. So literally this project can be done in no time. Wrap enough wire around to hold two branches together and this allows you to slightly bend one and make the corner. Done and done! Of course you can wire all of them together if you are hanging this on your staircase.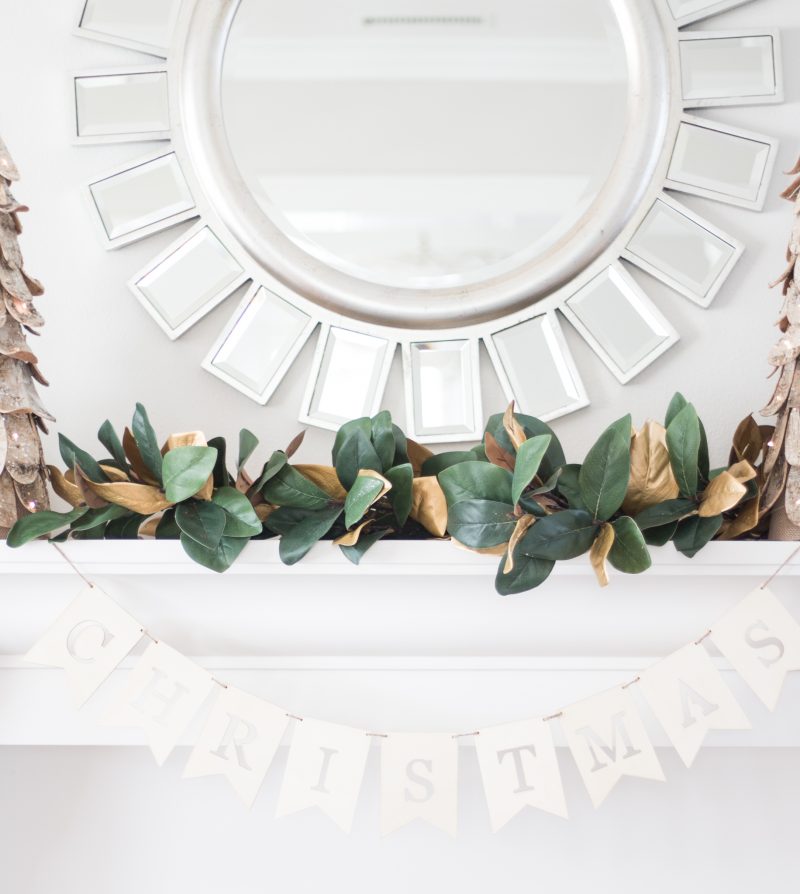 Both the trees and sign were Michaels finds from last year.
MAGNOLIA GARLAND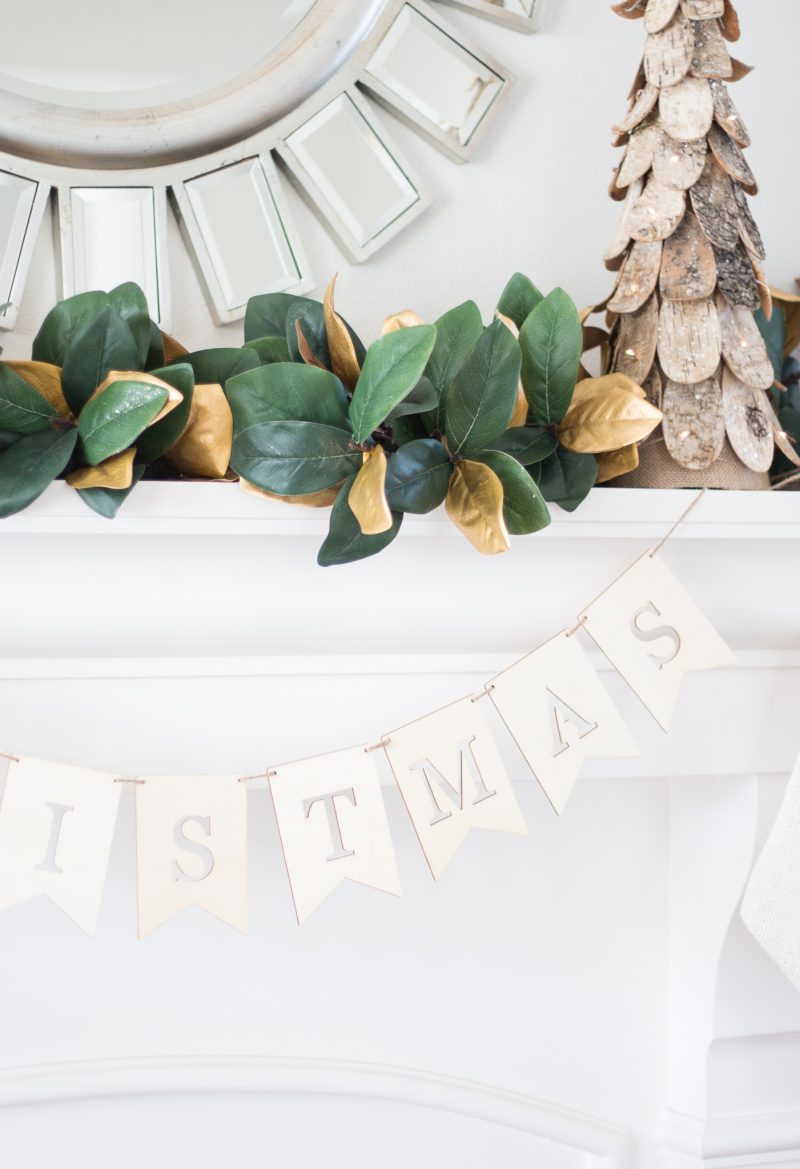 I may eventually add lights to the garland but I might add the tiny LED lights that are battery operated. I had picked up the kind that plug in and that just won't work. Plus they need a smaller wire so it won't show. I'll update you when I do that.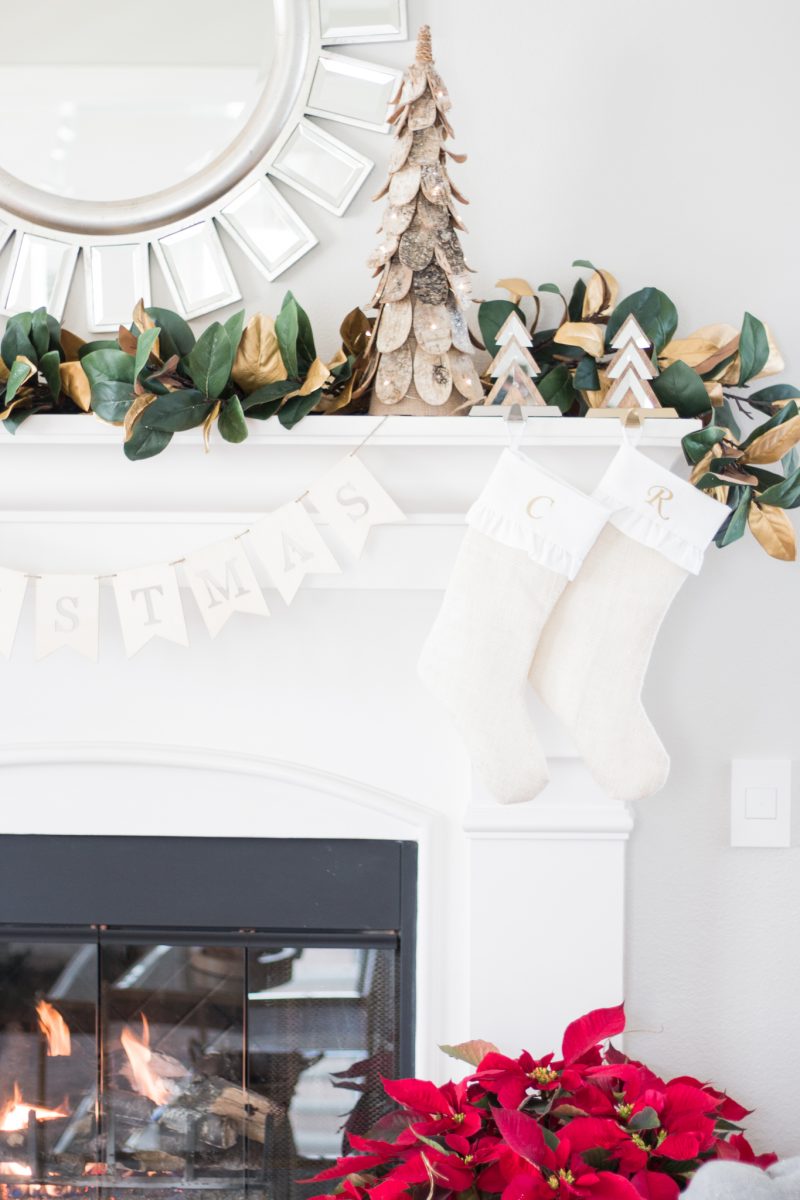 I've always loved the look of these garlands and we are so happy to have one in this room now.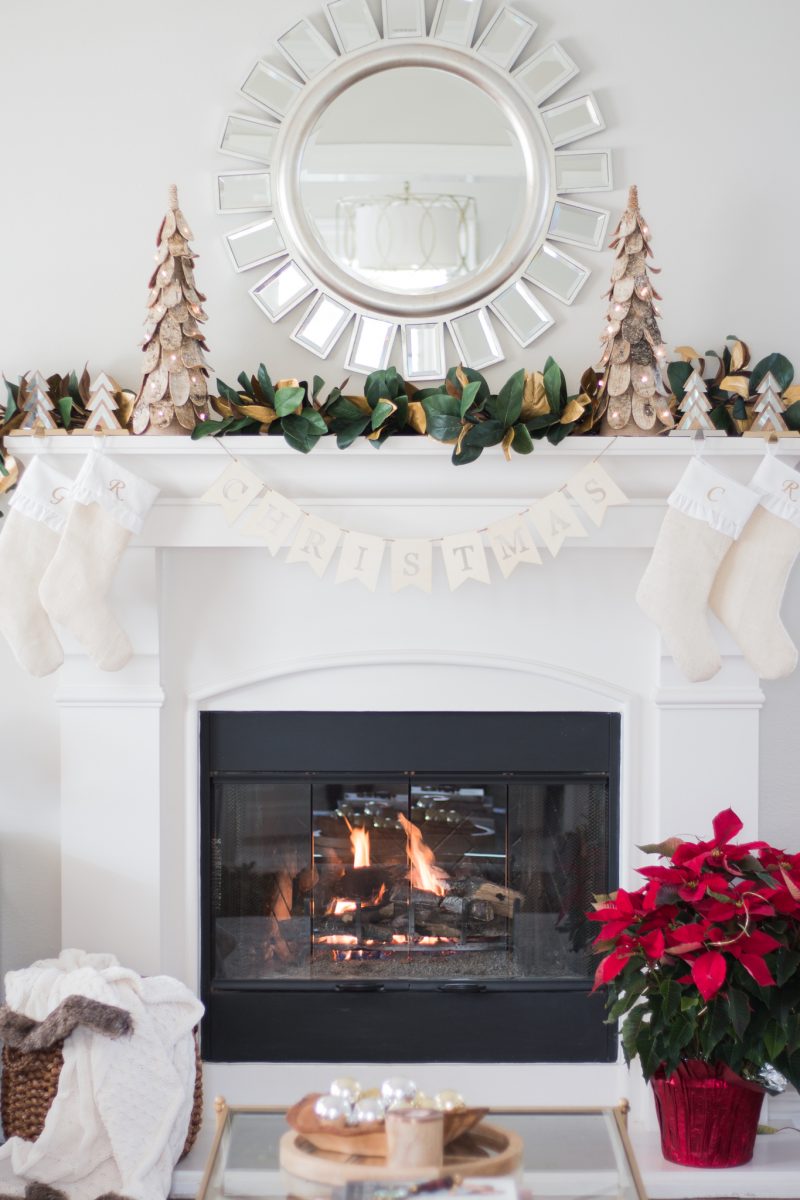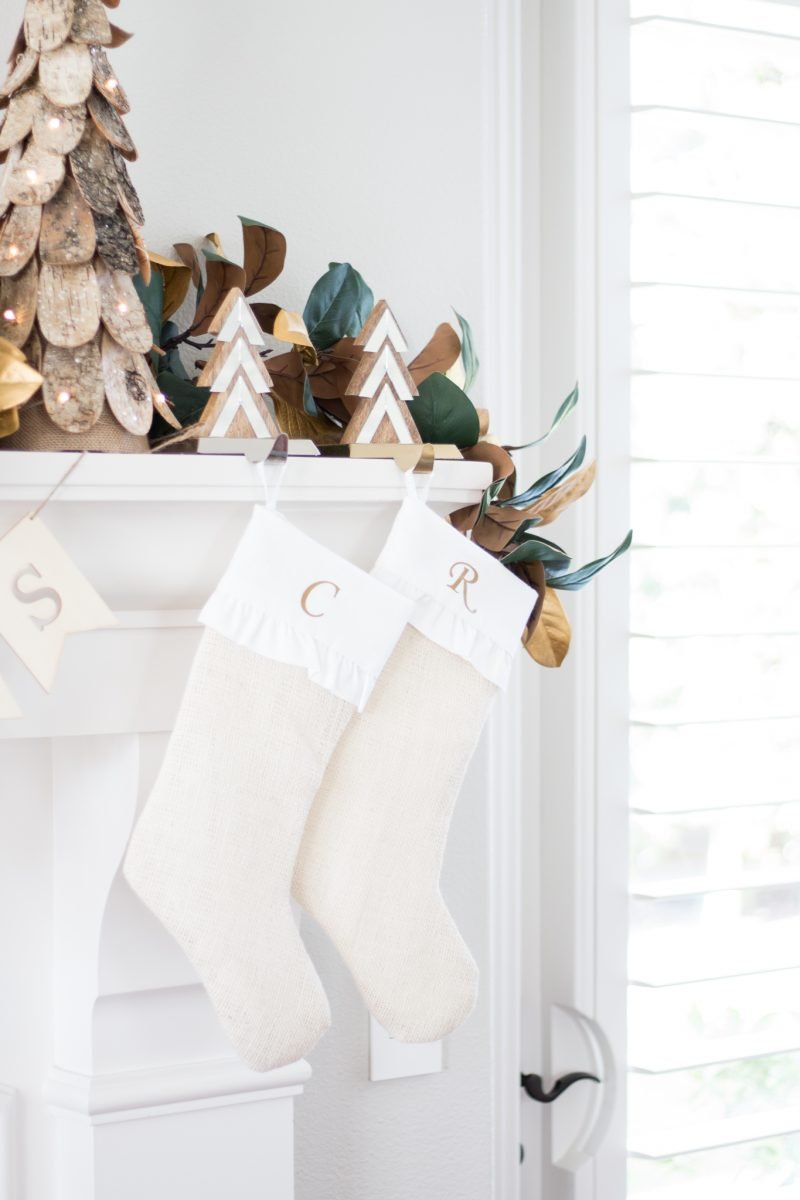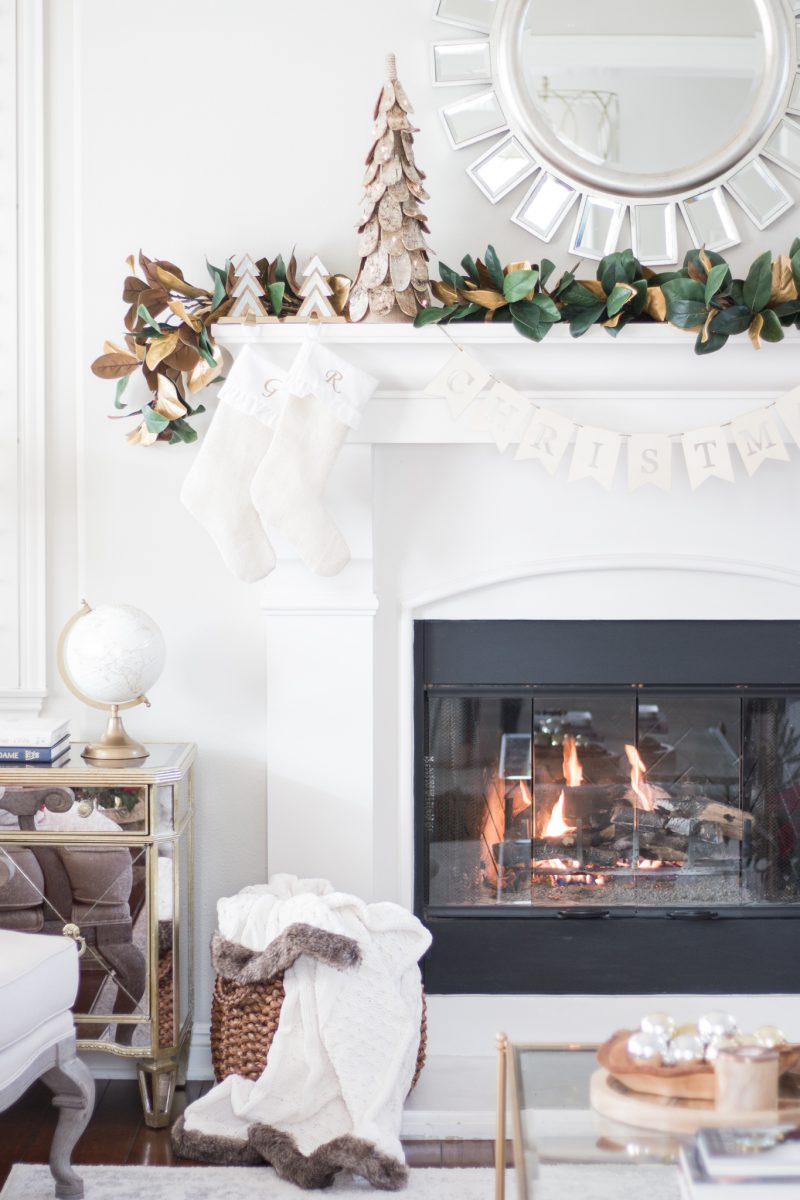 I hope this inspires you to get your DIY on. It's fun to create something and see it in your home. Santa's MAKEshop is open at Michaels! You can find everything you need to make your holiday magical!
Recently I shared my best tips and tricks for decorating your Christmas tree on a budget and the response has been great. Let me know if there are other holiday ideas you would like to see on the blog this season.
Enjoy your Friday, my friends! The weekend is upon us. Looking forward to kicking off the Advent season with my family and seeing my sweet mom today.