This is a yummy one, ladies!!!! My mouth is watering just writing this post. With the onset of the holidays, it's a good time to make a new recipe or two, especially if you are entertaining guests. This is a very easy egg and sausage casserole that promises to be a crowd pleaser. My sister made this for us years ago and it's been in rotation ever since.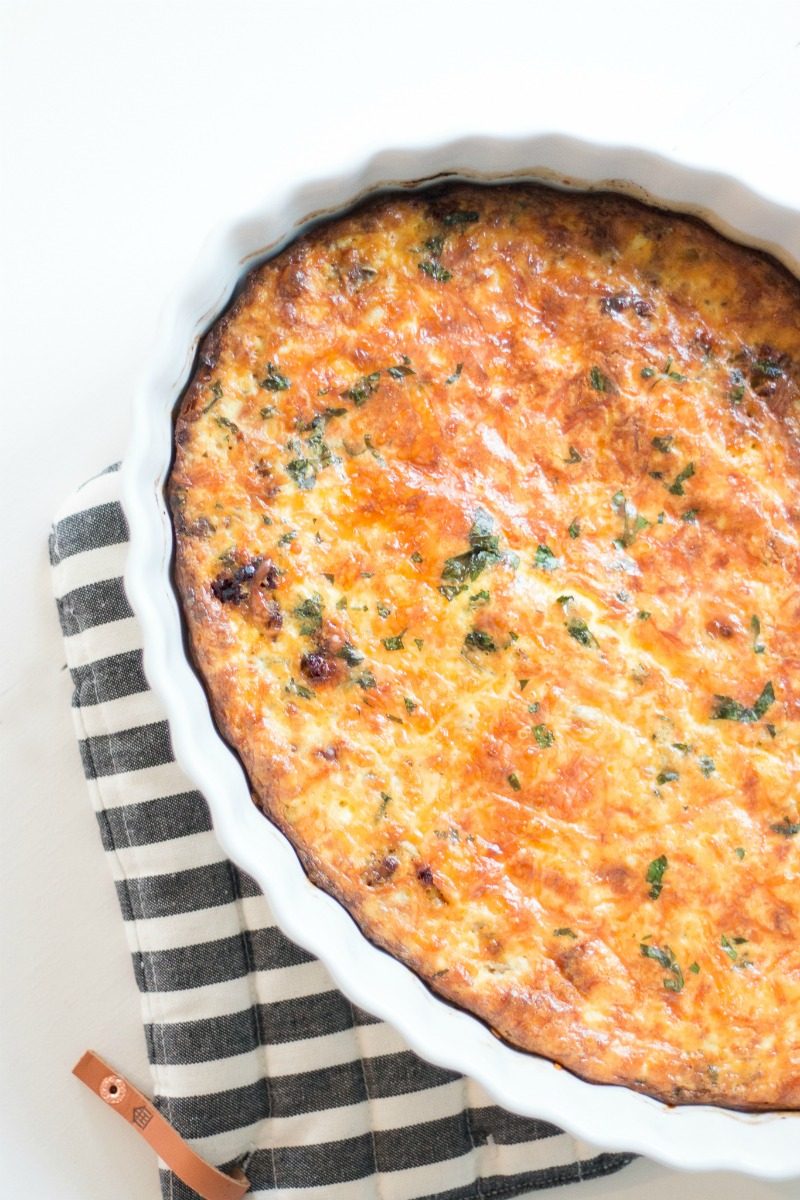 INGREDIENTS
1 lb. Italian sweet sausage, casings removed (Jimmy Dean's Hot is really good in this)
½ c. chopped shallots
2 garlic cloves, minced
½ c. chopped drained oil-packed sun-dried tomatoes
4 T. chopped parsley, divided use
5 large eggs
3 large egg yolks
1 c. half and half
1 c. whipping cream
2 c. grated mozzarella cheese, divided use
½ t. salt
DIRECTIONS
Preheat oven to 375 degrees.
Sauté sausage in medium skillet over medium heat until brown and cooked through, breaking up with back of fork into small pieces, about 10 minutes.  Add shallots and garlic and cook for 3 minutes.  Add sun-dried tomatoes and 2 T. parsley; stir 1 minute.
Spread sausage into greased 9 x 13 dish.  Can be made 1 day ahead; cover and refrigerate.
Whisk eggs, yolks, half and half, whipping cream, 1 ½ c. mozzarella cheese and salt in a large bowl to blend well.  (Can be made one day ahead and kept in the refrigerator.)
Before baking, pour egg mixture over sausage mixture in dish.  Sprinkle with remaining ½ c. cheese and 2 T. parsley.  Bake for 45 minutes or until top of casserole is golden brown and a knife inserted into the center comes out clean.  Let stand 5 minutes before serving.
Tip: Be sure to watch the casserole for the last few minutes to prevent it from getting too brown. 
Tip: My family loves when I use Jimmy Dean Sausage (hot). It gives it a nice kick but isn't spicy.
Serves 8. Via Bon Appetit April 2002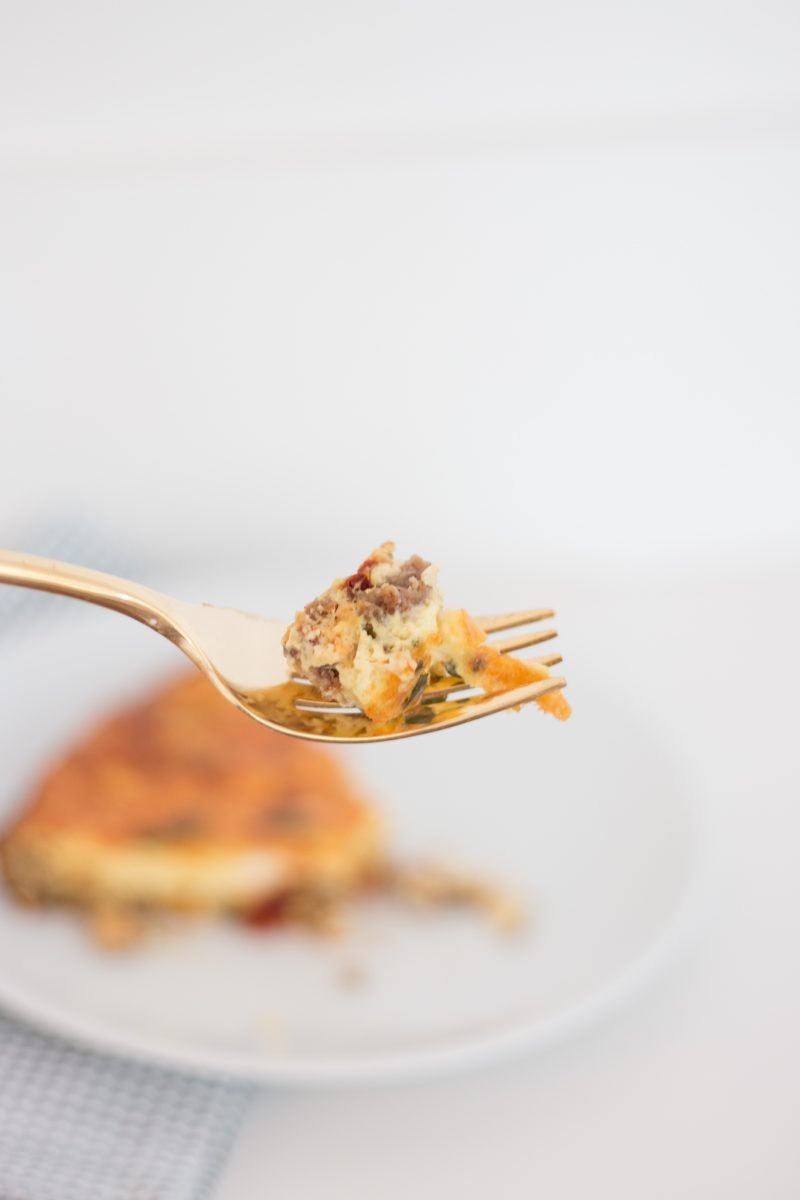 This recipe is a staple around the holidays for us. We always make it for Christmas morning, too. It's a great go-to that everyone always seems to love. If you have house guests, set this out with a plate of sliced cantaloupe or fresh berries. The will love you. Please let me know if you try it. Always enjoy hearing if these recipes work for your family.
To see more of our favorite recipes, head to the yummy tab found under "gatherings" in my menu bar.