Good morning, my friends. So I don't have a pretty post or anything that exciting to share. Truth be told, this week is always a bit slow for me. My family and I go into total shut down mode over the two week Christmas vacation. We relax, spend quality time together and unplug for the most part. And it's most definitely our favorite two weeks out of the year. But boy is Monday a rough one. Everyone got out of the door on time and with teeth brushed and weather appropriate clothes, but I can't promise the children will be very productive today. Both were so tired even after a full night of sleep. And let's be honest. Making their lunches was a bit of a stretch as this mama has yet to stock up from the grocery store. That will be today. Maybe. One thing is for sure. I will need extra coffee.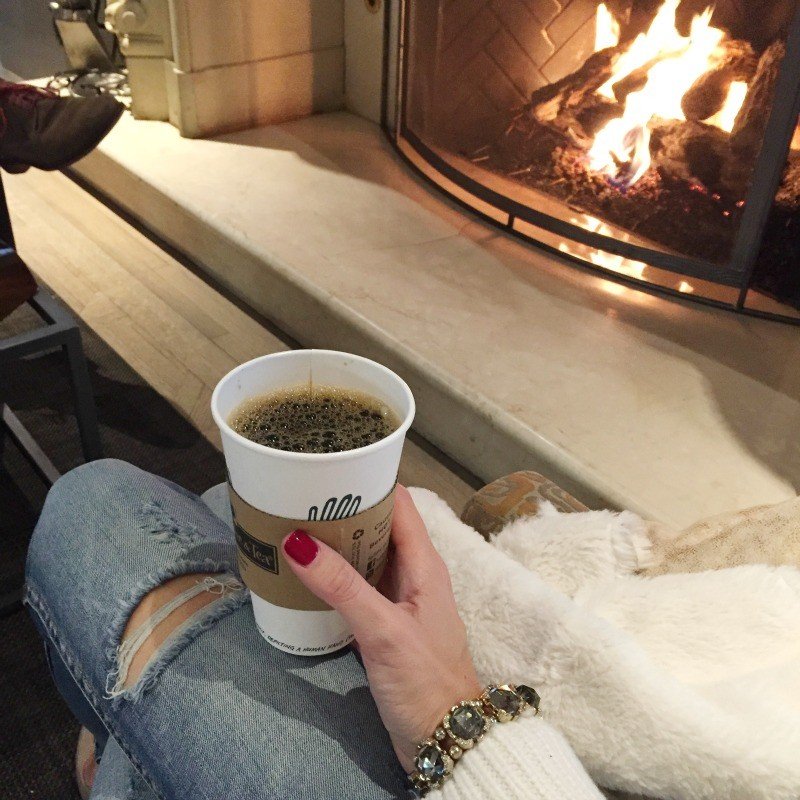 There will be some who greet today with a pep in their step and tackle everything with a renewed sense of energy. If you are more like me, requiring extra coffee and moving quite slowly, you are not alone. And it's ok not to jump into January with the cliched go get em' attitude. It will come. It always does. Listen, if I manage to get to the grocery store in the rain and make my bed before it's time to do carpool, I will count it a total success. And to those of you back in the office today, I am wishing you a productive and smooth day back.
I am a bit behind the rest of the blogging world with sharing projects from 2015 but I do intend to do that in keeping with my sentiments on looking back at what we did actually accomplish. We teach our children to look back and acknowledge what they are proud of and I think it's a crucial lesson. More and more our society is looking to what is ahead. What more can we do, be, have, get, earn. But there is much to be said for stopping and reflecting on what we already have done, earned, saved, experienced and learned. And I hope they always realize that. And in looking back over the last couple of weeks I am so grateful for the quality time spent as a family doing so little. . . .and it doing so little, we gained so very much.
Lifting my coffee mug to you and cheers to those of us who are getting a bit of a slow start. Not such a bad thing. Enjoy the day and be kind to yourself.