Ladies, I am so excited to share this post with you. I've partnered with Walmart to share some things I love for fall and the outfit I chose is a keeper. Not only are the pieces under $25, but they are incredibly comfortable, too.
THE WIDE LEGGED JEANS YOU NEED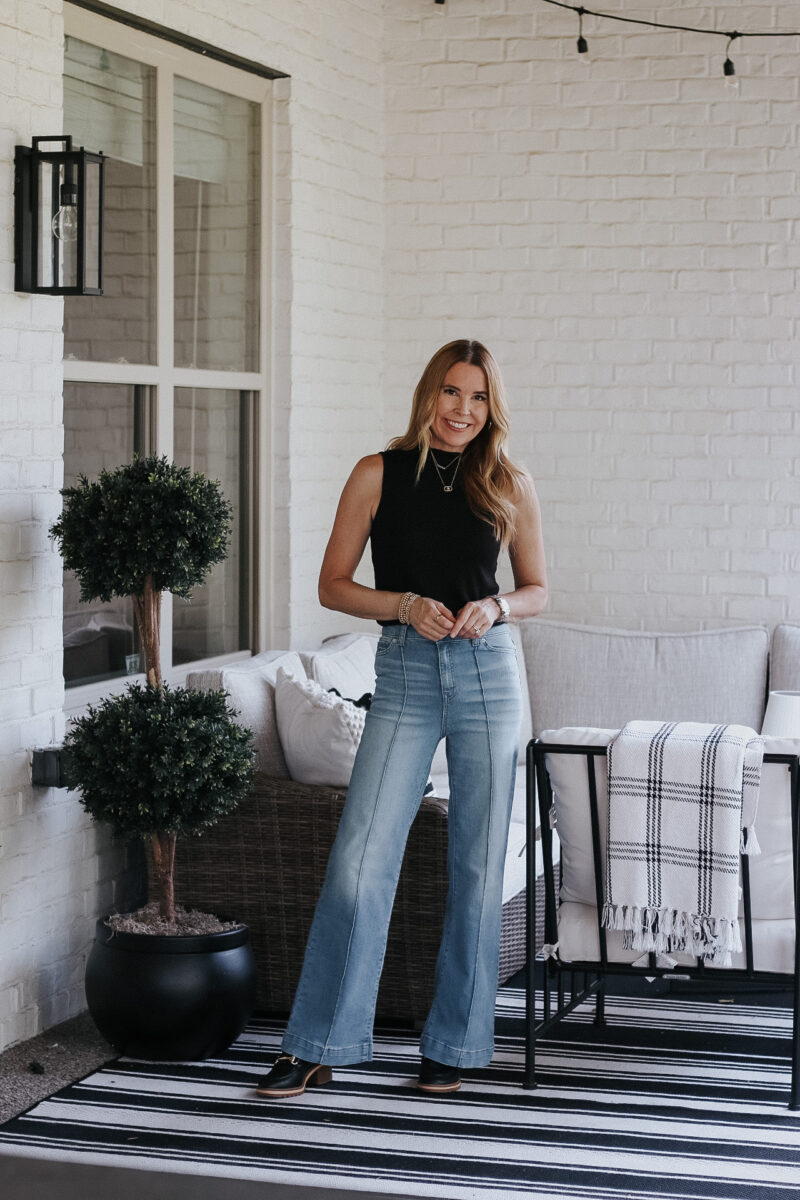 I love these jeans. In fact, after taking these photos I swapped the loafers for sandals (it's crazy hot here) and wore this outfit to lunch with a friend. The jeans are a perfect shade of blue with a hint of the 70's vibe. The waistband is incredibly comfortable. They have plenty of stretch around the waist so you aren't wanting to rip them off when you get home. Walmart knocked it out of the ballpark with these.
The top is so lightweight. It feels great, even in the heat, but will be a nice transition piece for fall. Better yet it comes as a set of two (set is $15). I especially like that it isn't too tight under the arms. I also appreciate that it's more of a loose fit and is long enough to tuck in.
CUTE CHUNKY LOAFER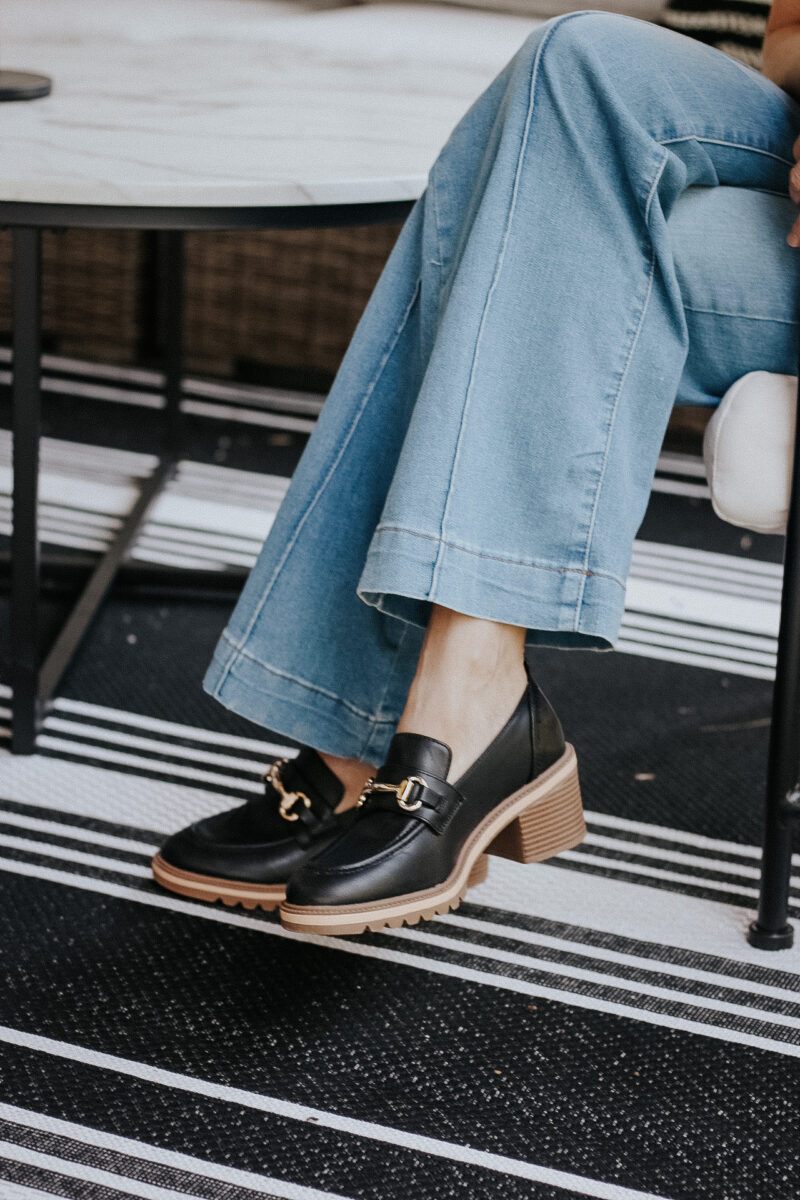 The chunky loafers are a cute look for the cooler season. They are stiff at first, so be sure to break them in a bit.
HOW DO THEY FIT?
The jeans run true to size (I am in a size 2). Both washes are great (I am in the light wash).
CLASSIC IN CAMEL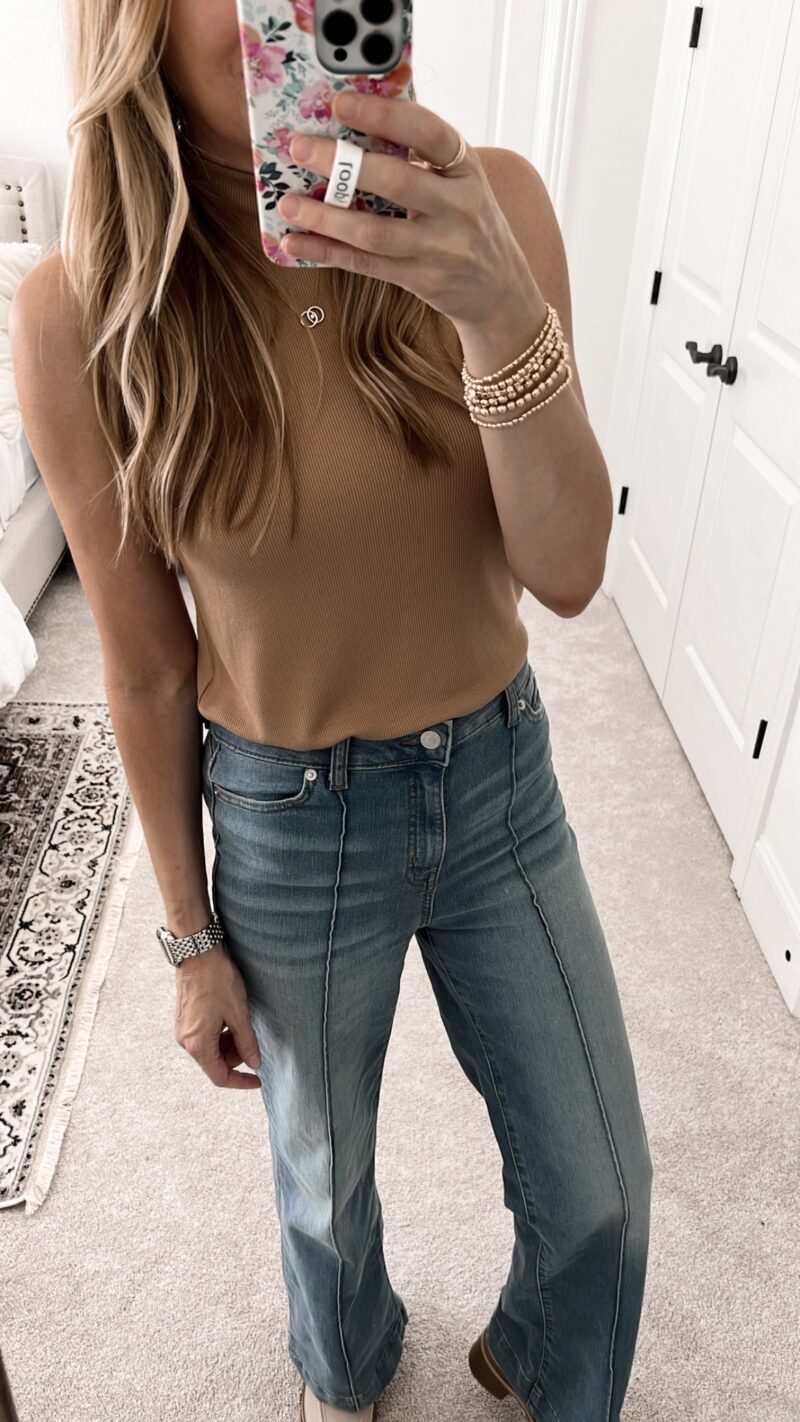 Here is a look at the camel colored mockneck tank that comes in the set of two. Will be darling with a cardigan in cooler temps. This set of gold bracelets can be found here and this would be a great handbag (under $20) with these outfits.
So happy I bought these jeans. When they feel comfy enough to lounge in, you know you are on to something. Thanks for stopping by. See you back here for Saturday Shopping.
Shop the Post