I can't believe it's that time to start turning our sights towards Fall. While we are still enjoying warm temps, my heart is wanting to bust out my cardigan sweaters and wrap myself in cable knit blankets. A pumpkin spice candle would be dreamy, too! This month, Michaels challenged the Michaels Makers to create a fun craft pumpkin. Here is the deal. So much pumpkin inspiration already exists so I wanted to create something simple and elegant that could easily be replicated. I hope you find inspiration in our fall table & easy pumpkin craft.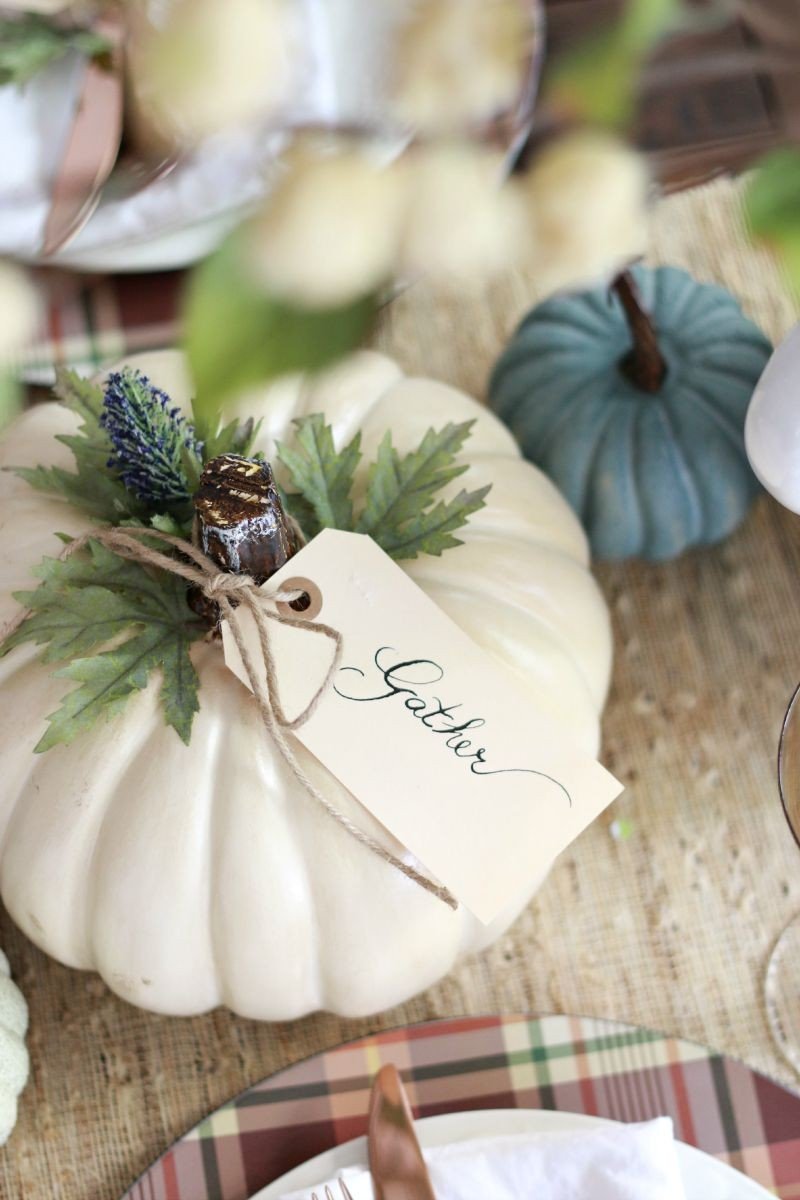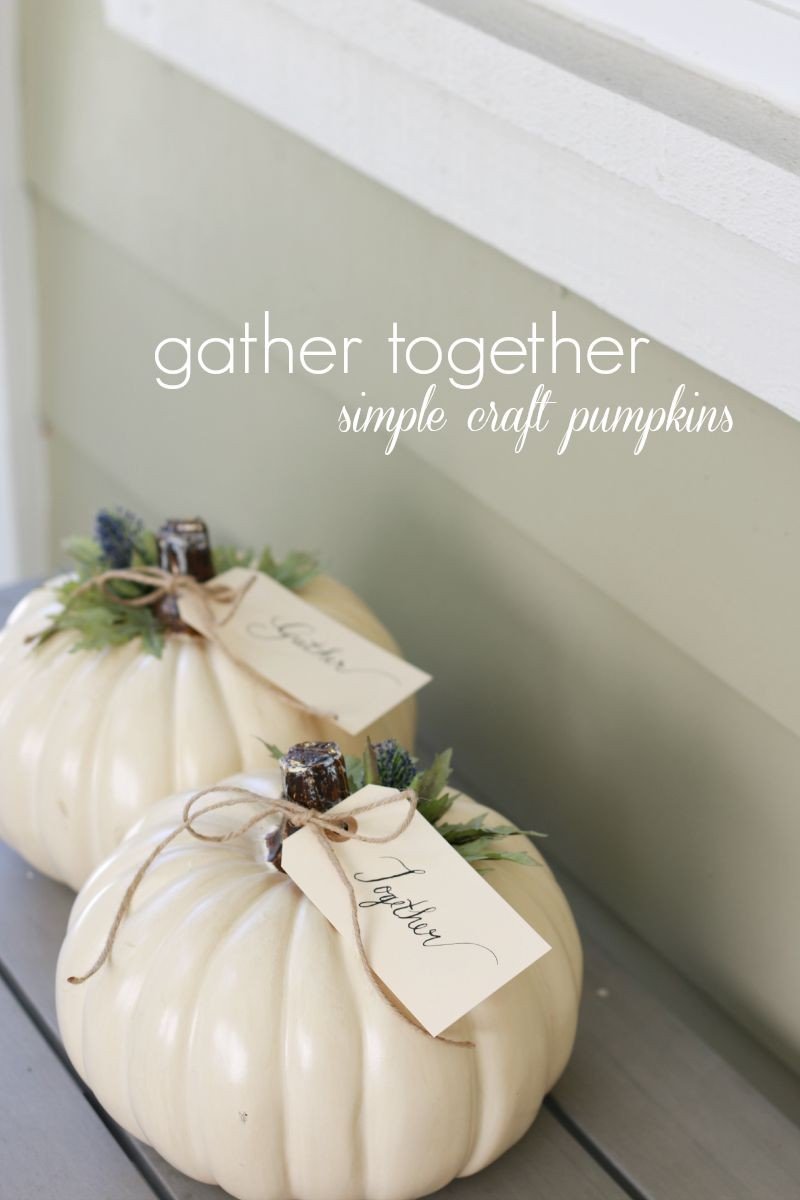 As Fall and the holidays approach, the first thing that comes to mind is spending time together as a family. I picked up these craft pumpkins from Michaels and knew that I wanted to embellish them with just a hint of green and blue. I really wanted to keep things fairly neutral this year and came across the cute tags which I knew could add a bit of charm.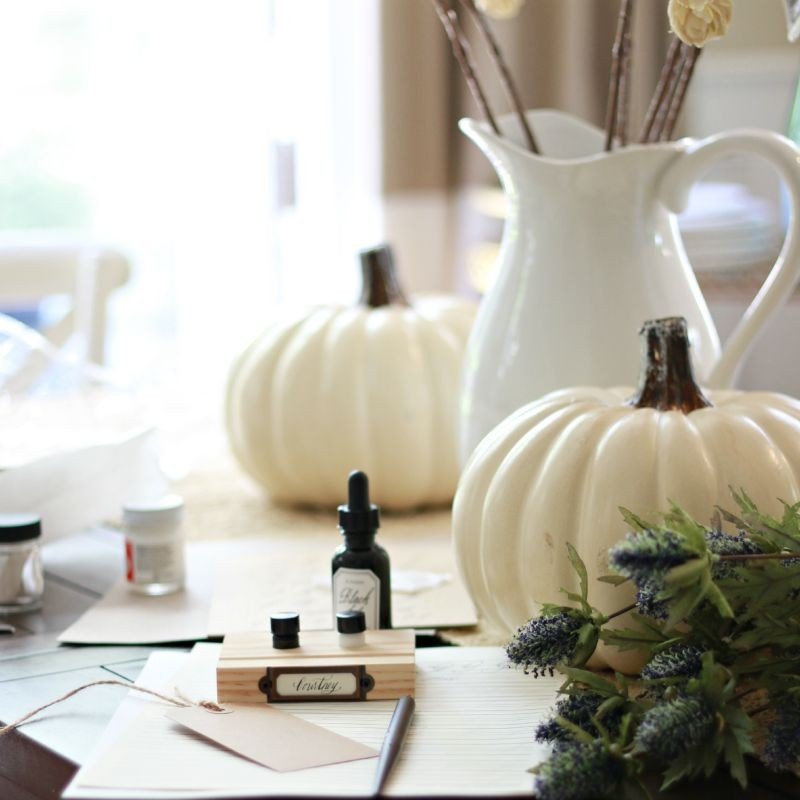 I kept good on my promise to take a Calligraphy class. I opened my laptop on the table next to me and watched the class from Creative Bug. It was fantastic. Really, it was. As Maybelle was teaching I was practicing and soon felt comfy enough to make some place cards and pumpkin labels.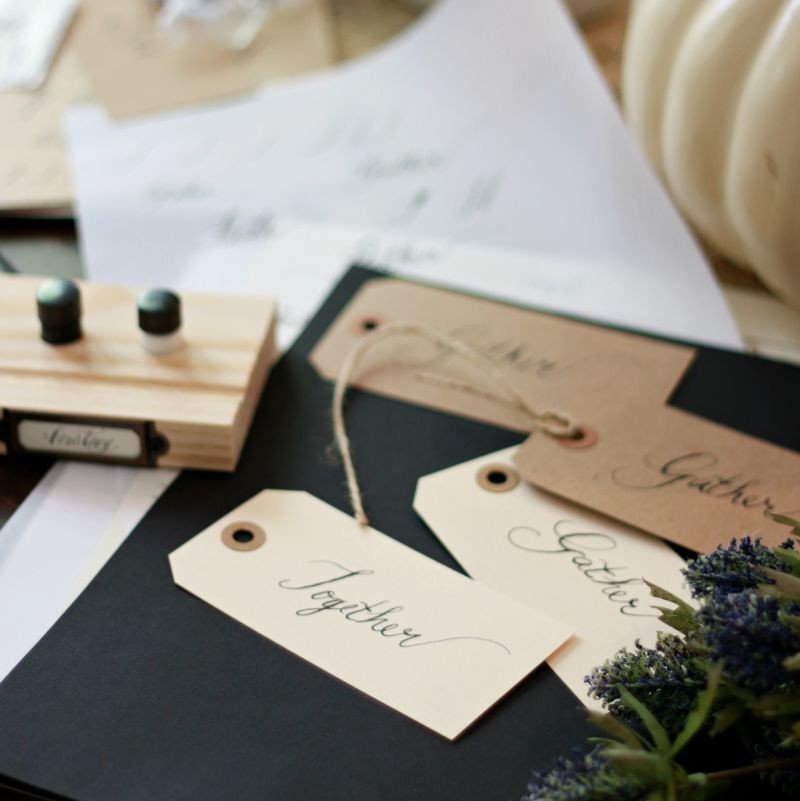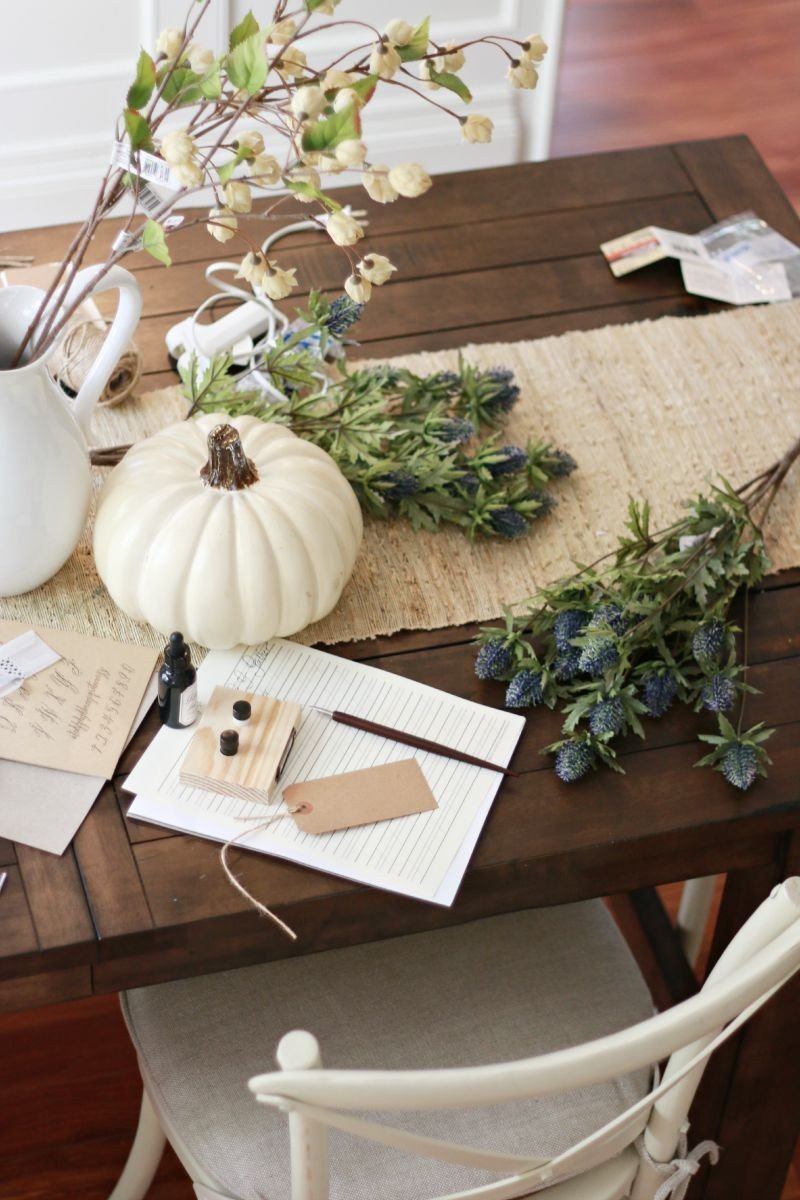 All that is necessary to make these pumpkins is one stem of faux flowers, a glue gun, tags (or you can make them yourself from cardstock), twine and a calligraphy pen. While I have a traditional set, you can pick up a felt tip pen or you could simply use handwriting. I know not everyone is comfortable with trying out calligraphy. You could also print out a pretty font and cut the paper out in shape of a tag. That would also give the same effect.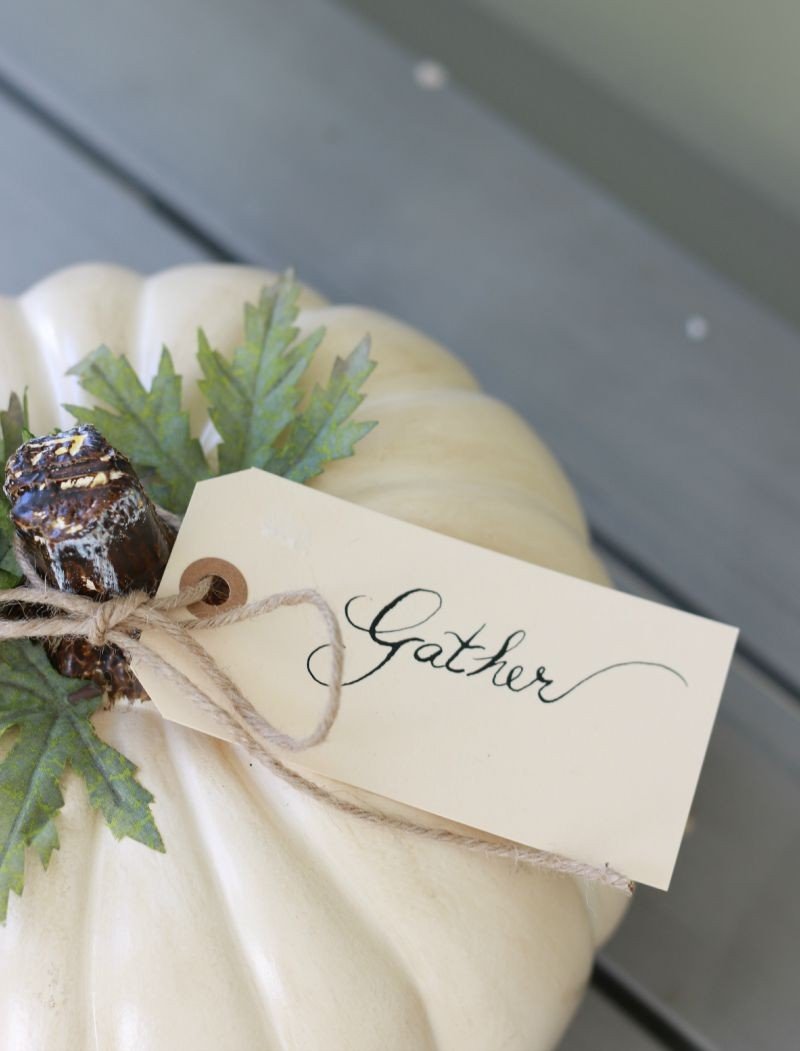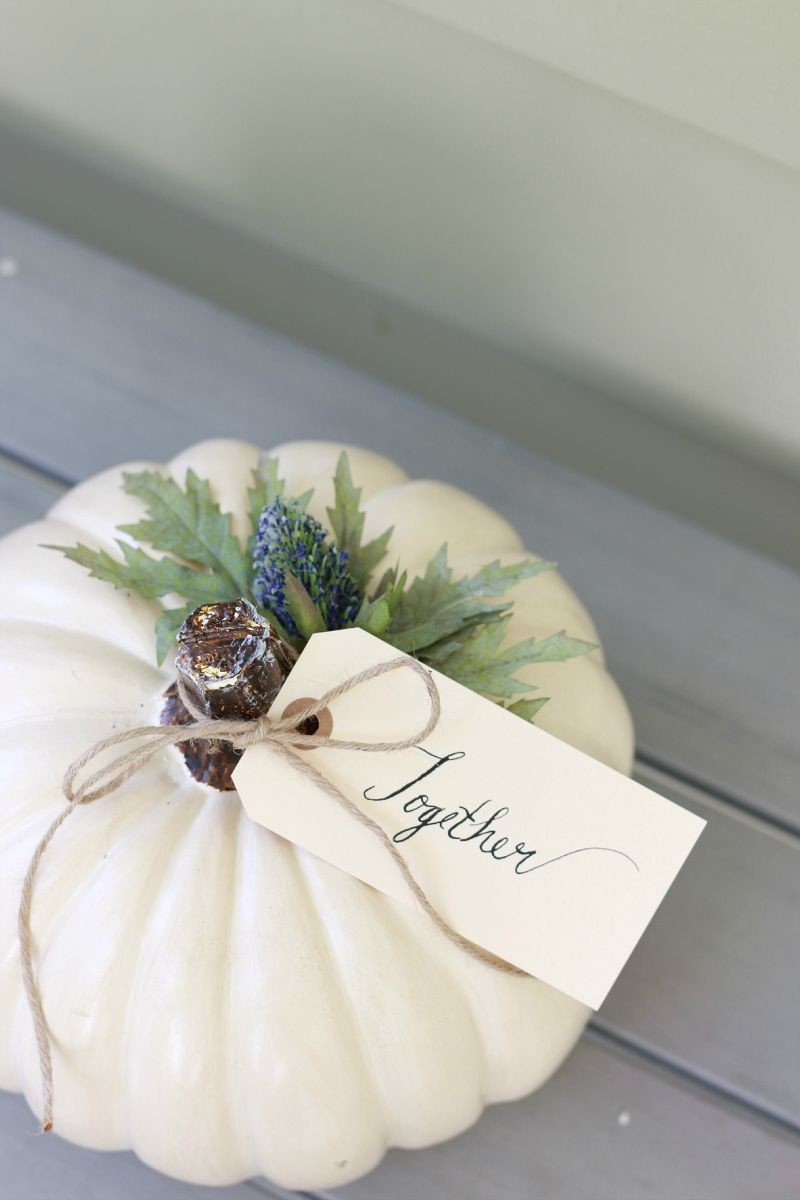 What makes these work and a really addition to a buffet or table top is keeping them simple. The leaves and flowers just pull right off of the stem and you can add a drop of glue to each to adhere them to the pumpkin. Less is more with the glue and you can even remove them and change it up next year. The twine adds a bit of rustic charm and keeps your tag in place. The calligraphy is still a work in process but it's been so much fun learning a new skill. I cranked up my Pandora and wrote away!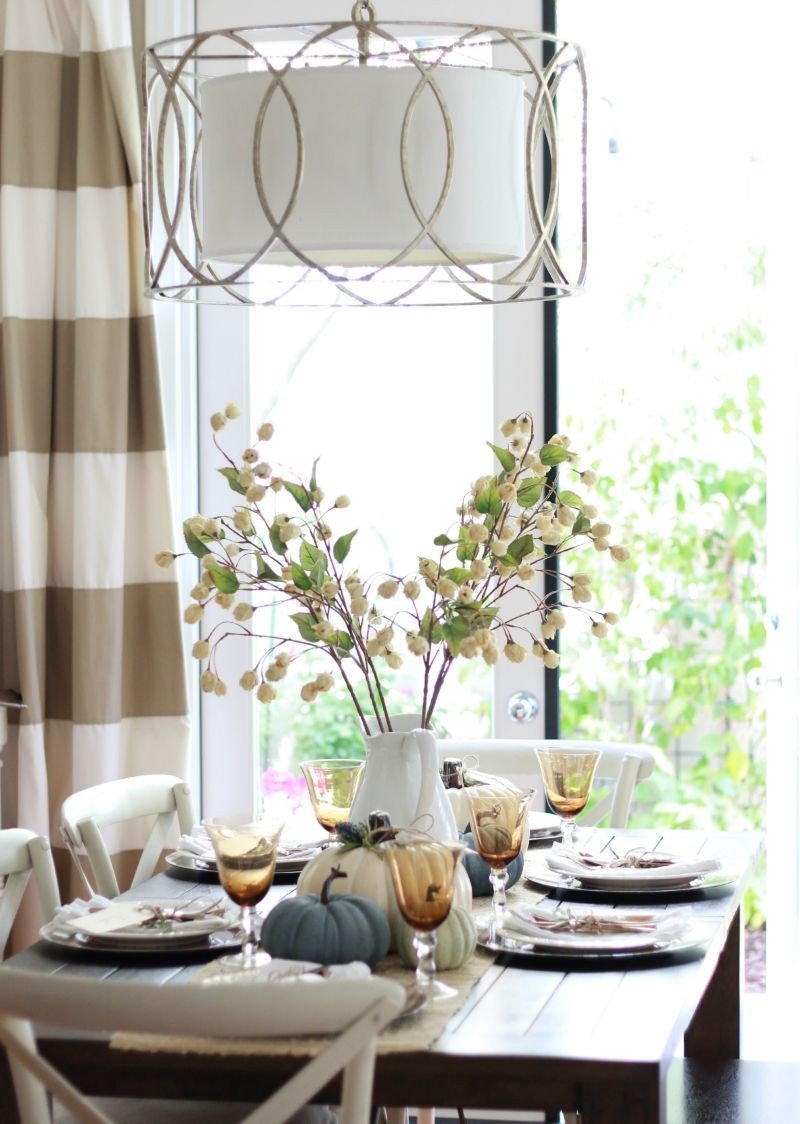 I wanted to set the table so you could see just how easy it is to pull together. I fell in love with the shade of blue pumpkins that Michaels is carrying this season and added those down the center, too.
These faux stems were calling my name. I seriously made a bee line straight to them. I love how light and airy they are but with a great fall texture. Popped them in a white pitcher and called it good!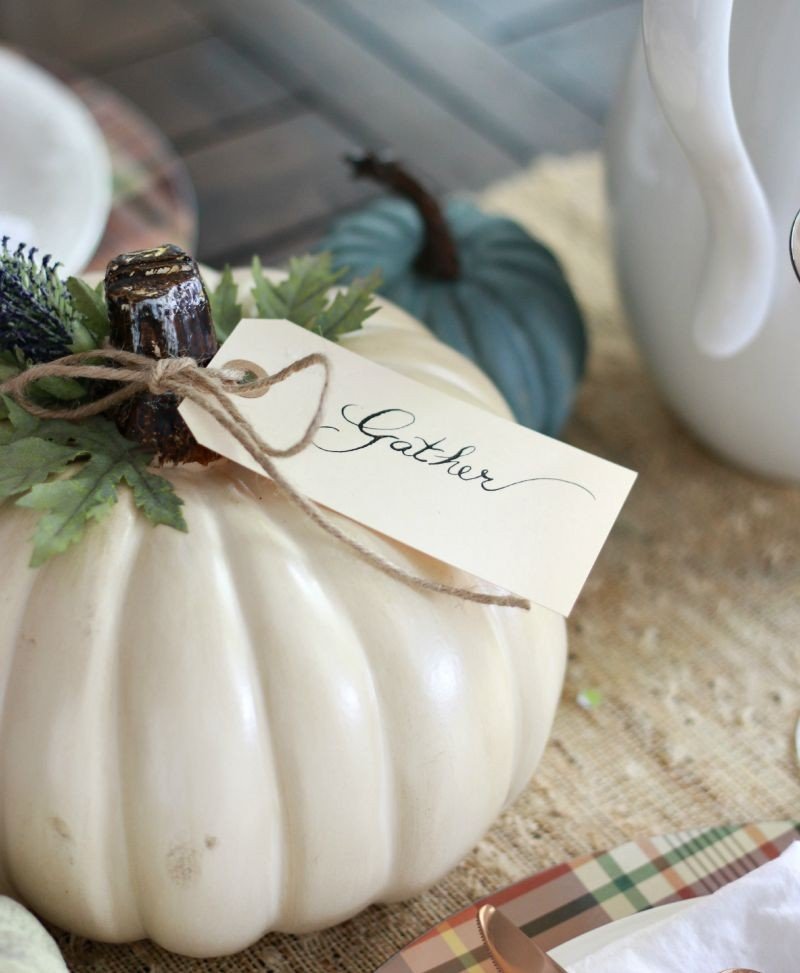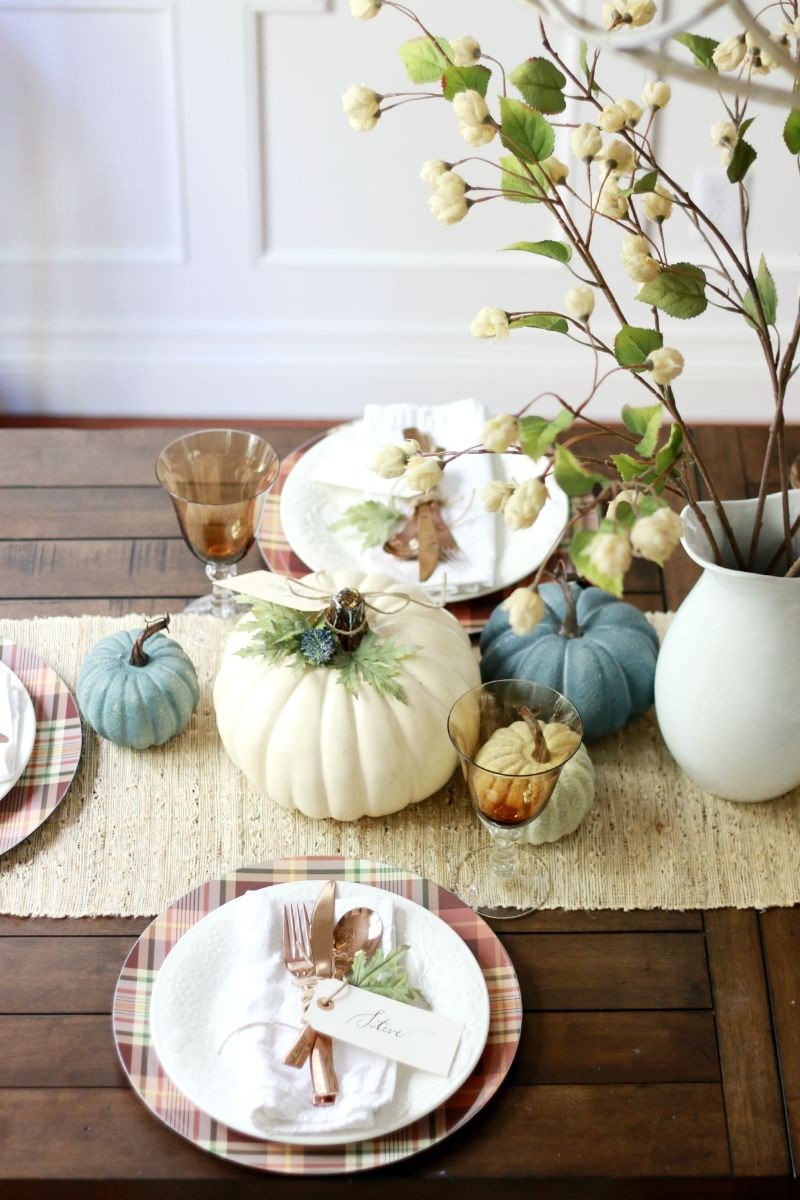 The blue flower on each of the pumpkins ties in well with the other blue on the table. And these chargers had me at plaid. Yep, I can't resist the plaid. They were also a Michaels find.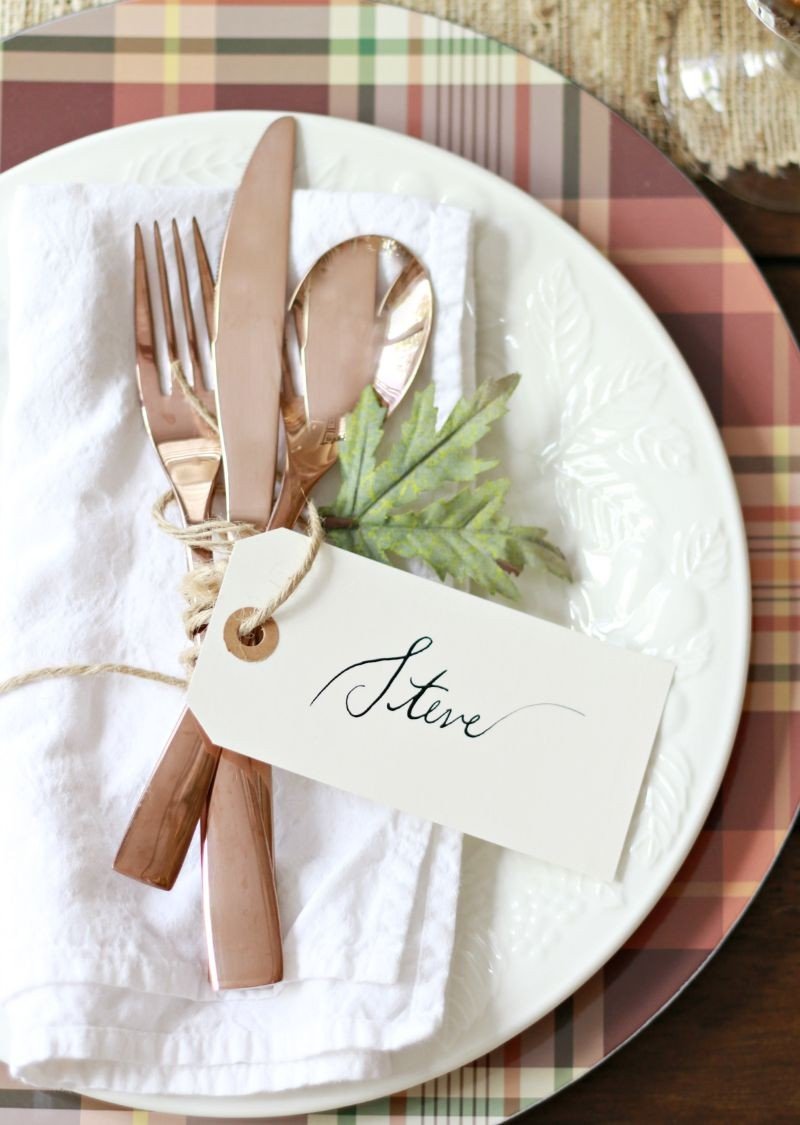 I used the same tags to create place cards for each guest and mimicked the look of the pumpkins by adding a leaf and twine to keep it all together.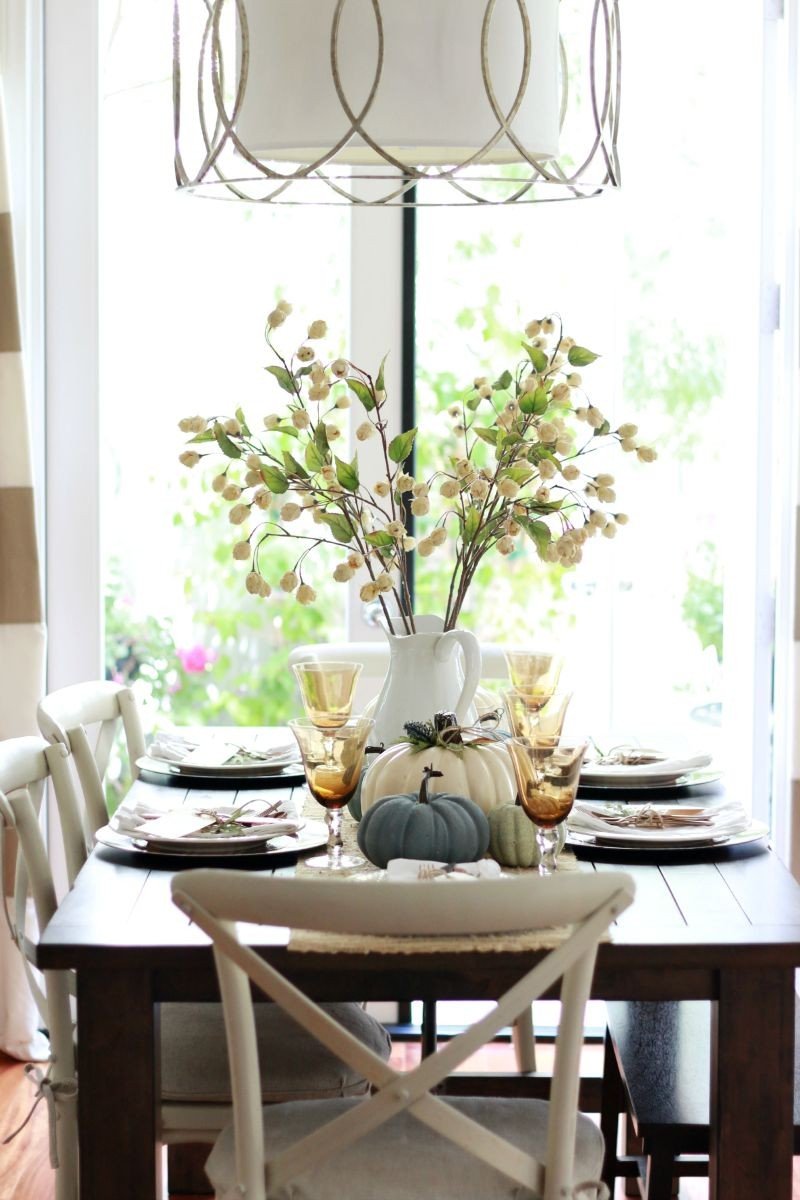 I can almost smell the pumpkin spice latte, can you?! Fall, we are anxious for you. I hope this had gotten your creative juices flowing.
To kick off fall in your own home, visit Michaels.com and check out the variety of craft pumpkins available  If you're looking for something a little bit different, Michaels recently started selling these fun half pumpkins, perfect for fall décor wall mounts and fun signs.  They really are pretty creative. 
Check out all of the creative inspiration from the other Michaels Makers below. I am blown away by their talent.