Excited to share a few fashion finds all under $50 today. I partnered with Walmart to share pieces I love and my daughter hopped in to help as well. Does your wardrobe need a little refresh? Maybe you're not quite prepared for sweater weather. If either are true, we have some fun and affordable options for you. Be sure to check out the words of wisdom at the bottom of the post.
CLASSIC FAIR ISLE SWEATER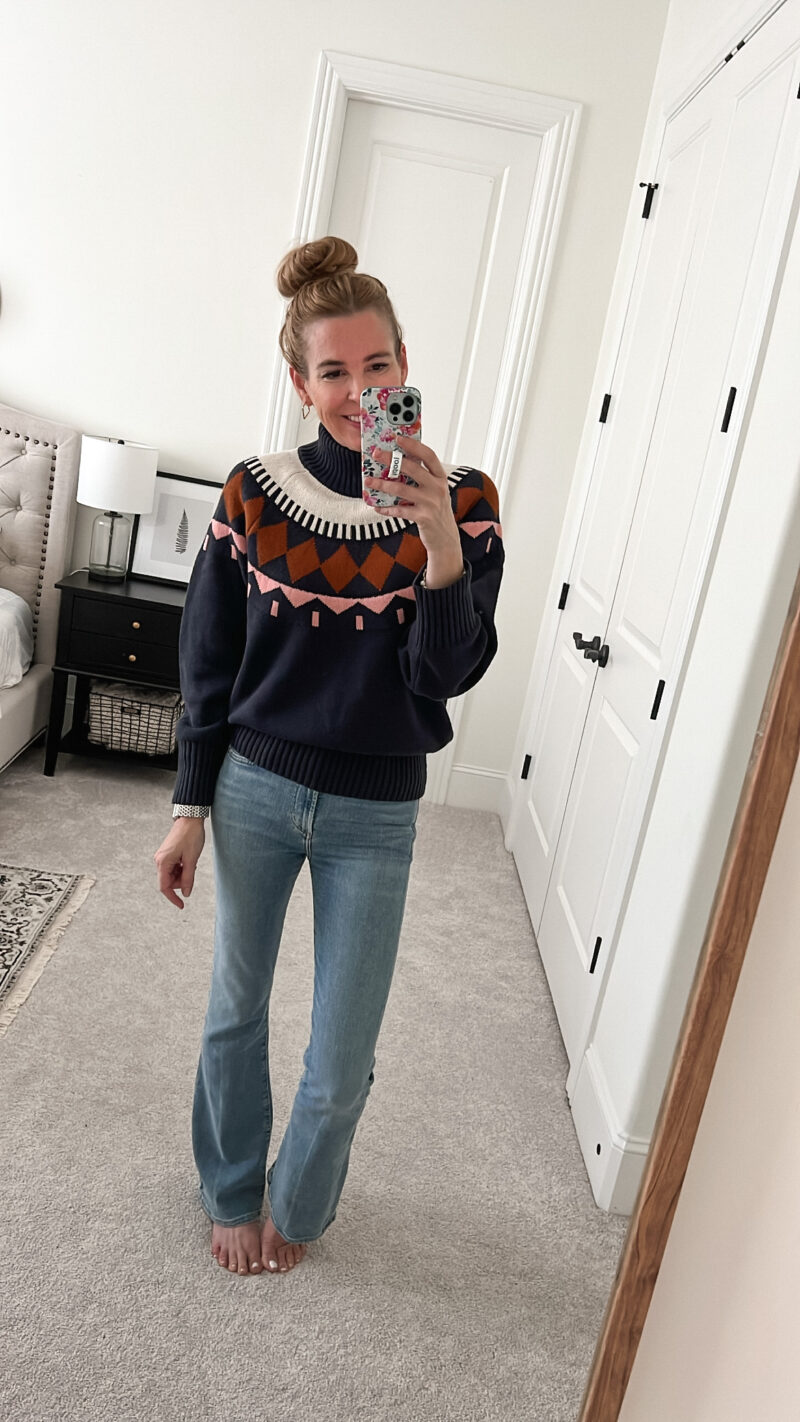 There are so many really cute options at Walmart right now. In fact, the hard part was choosing just a couple of pieces. This Fair Isle sweater is a great find. It feels good and the colors are perfect for this time of the year.
COZY FALL SWEATERS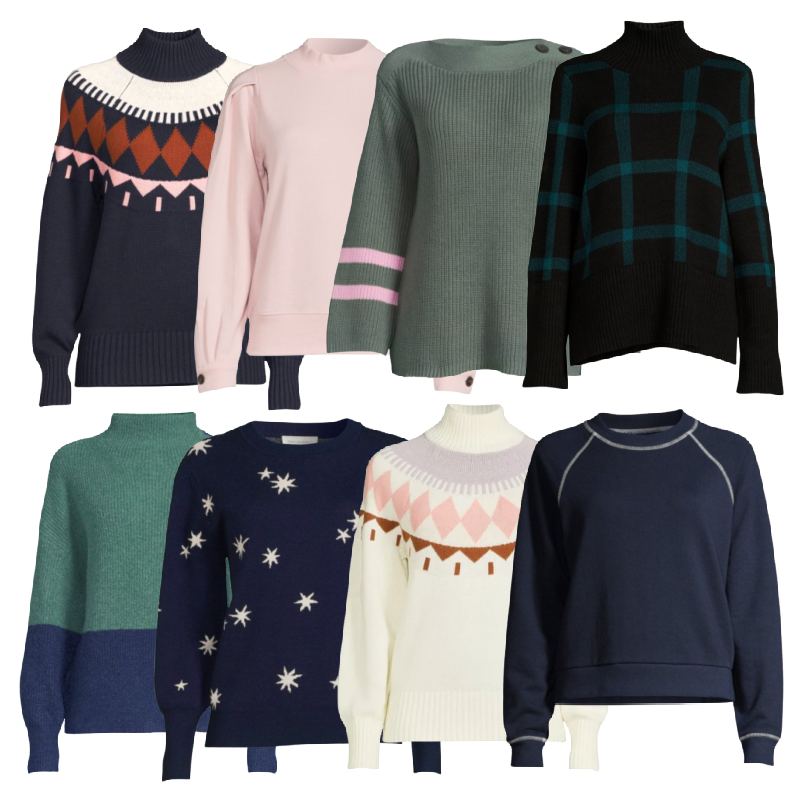 I love all of the navy, pinks and green that Walmart is carrying right now. Such classic colors for this time of the year. And all of them well under $50.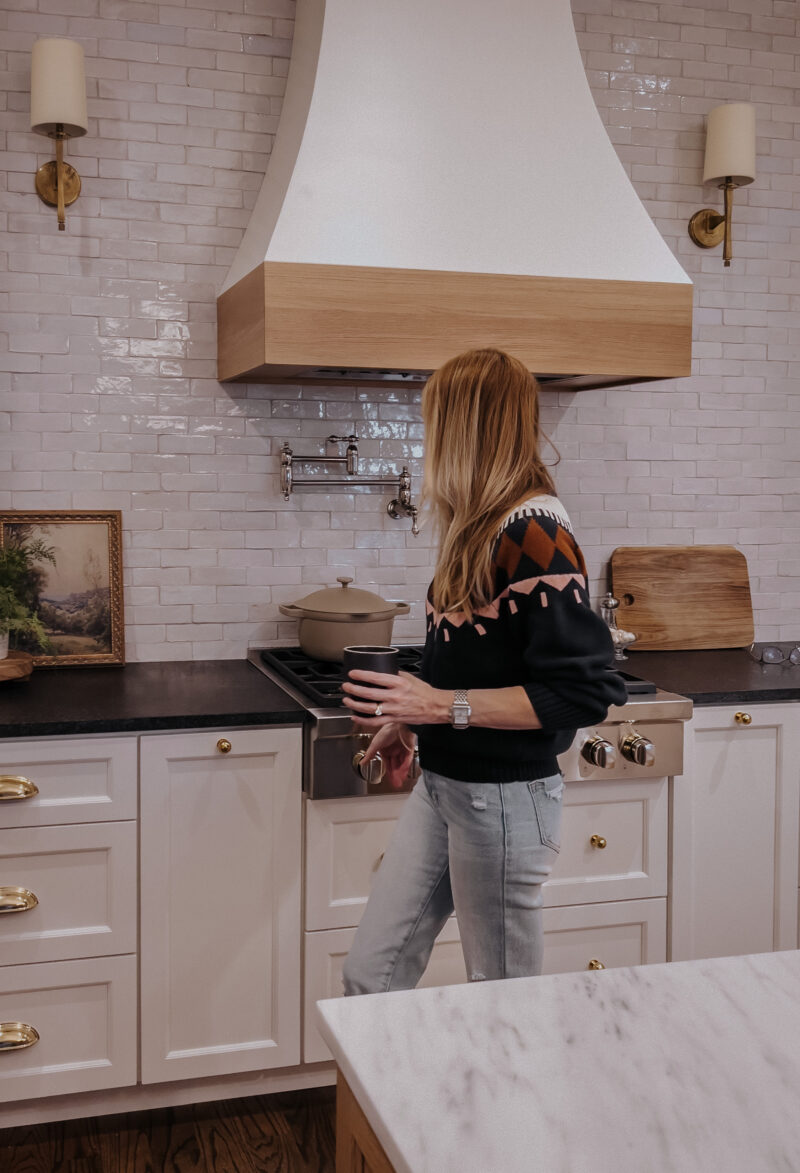 I went up one size to a medium in this sweater. I just wanted it to have a bit more room in it. Love the fit and the feel. I has a really nice weight to it. The second my daughter walked in she said, "Oh, I love your sweater." Always a good sign when me teen loves the outfit choice.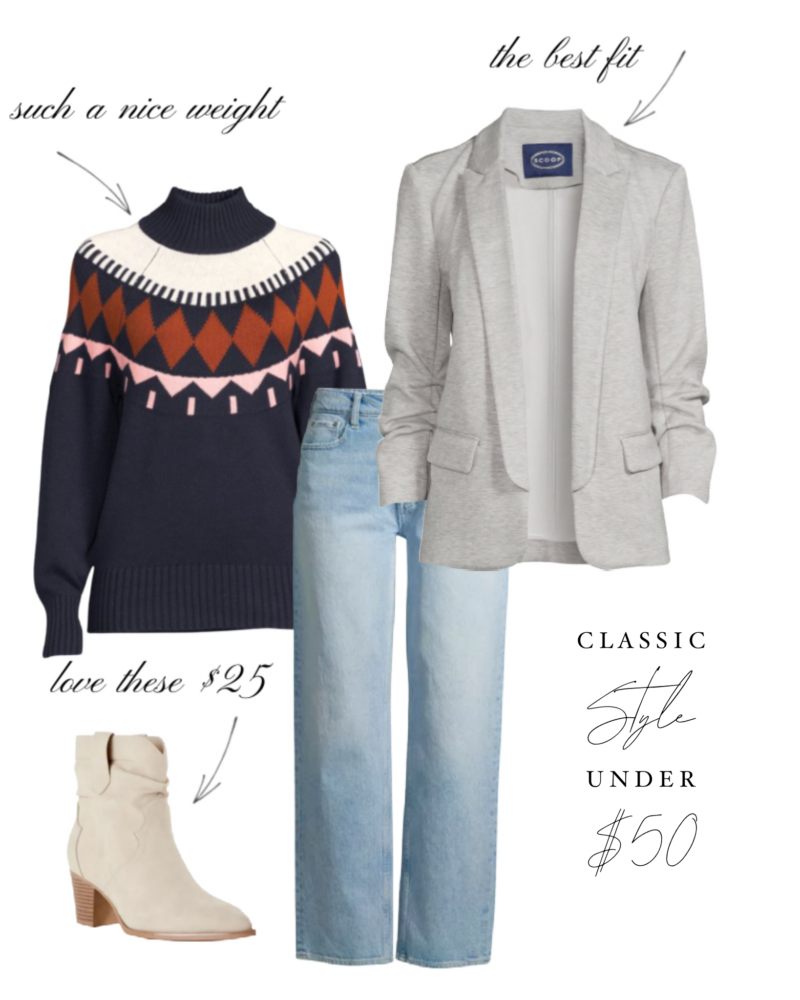 These slouchy booties are such a find. They are a beautiful color and the perfect heel. They will be really cute with dresses and skirts, too. Coming in around $25 means they won't break the bank. The Fair Isle sweater gets five stars from me and the blazer is an all time best-seller. It's super soft, a great fit and comes in a few colors. You can't go wrong with a blazer and jeans. It's also cute over a t-shirt and yoga pants. This blazer instantly elevates a look. If you need a relaxed fit pair of jeans, these are $27.
LOVE THIS GIRL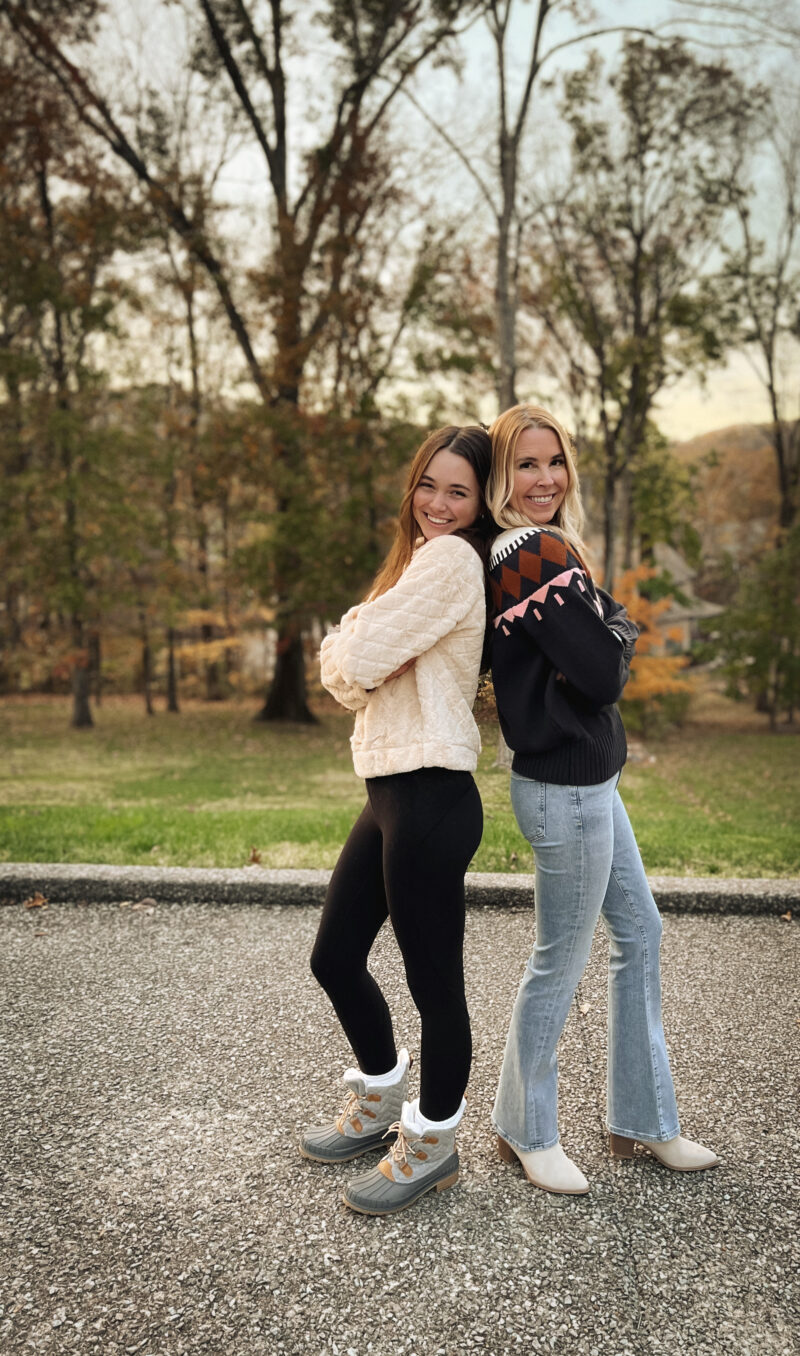 So proud of this young lady. I love the person she is and we always have so much fun together. The teen years are no doubt challenging, but as long as the communication is happening, I feel like we are in a good spot. The funny thing is that she is now a tad taller than me but you wouldn't know it from this photo. These cute booties will give you some height. Her pullover is velvety soft and has a pretty gold zipper.
ADORABLE RAIN BOOTS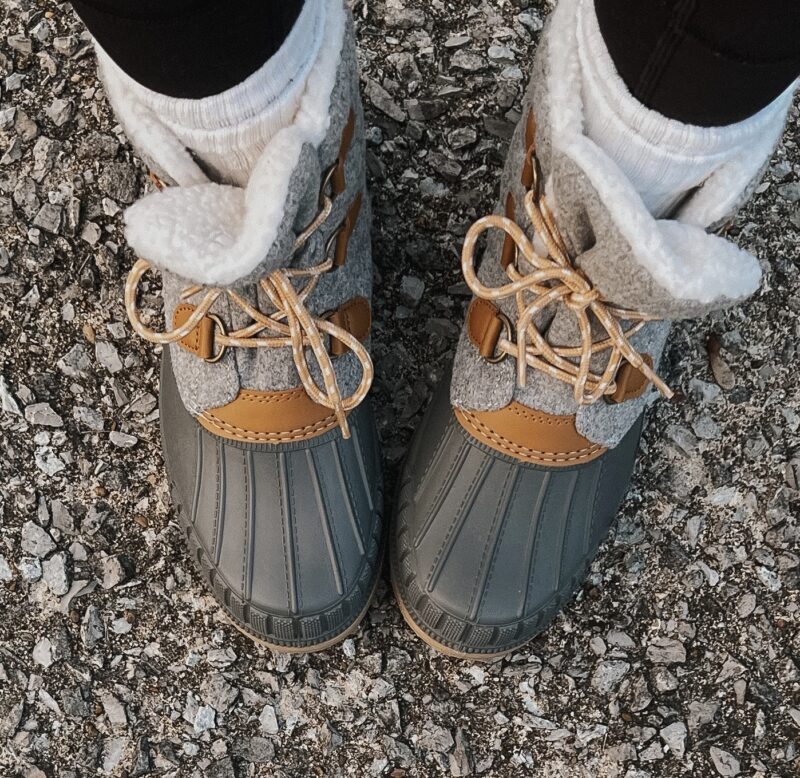 Walmart coming in strong with these darling rain boots. Not only are the adorable but they are incredibly comfy (memory foam) and under $40! What's not to love. I actually bought them for me and my daughter already took them. If you are between sizes, go up so you have room for cozy socks.
MY DAUGHTER'S LOOK
I have to say that being at the stage where Riley and I can share clothes is pretty amazing. And anytime I find her snooping around my closet it actually makes me incredibly happy. And when we find things at such great prices it's a win-win.
WISE WORDS
The other day a friend of mine shared that when they take their children shopping they give them a set dollar amount to spend. They can't go over that amount and it doesn't matter how they spend it. They can spend it all on one item or divide it up. When they know they have a certain budget, it's crazy how quickly they start looking for the well priced pieces to make that set amount stretch further. Brilliant and something that has long lasting effects when it comes to handling money and the value of a dollar.
These teen years are no joke. Always appreciate knowing we are not alone in this as we work towards raising good humans who respect and love themselves and others. Make it a great day, my friends.