How's your week shaping up? Although we are still in summer mode, we are prepping for back to school, memorizing locker combinations and deciding what to wear for school photos. All of the important stuff! The old saying, "The days are long but they years are short," couldn't be more accurate. And no matter what age your children are, you are most likely on the go. Thought it would be fun to round-up my favorite bags for everyday and travel as of late. All boast a classic and timeless look.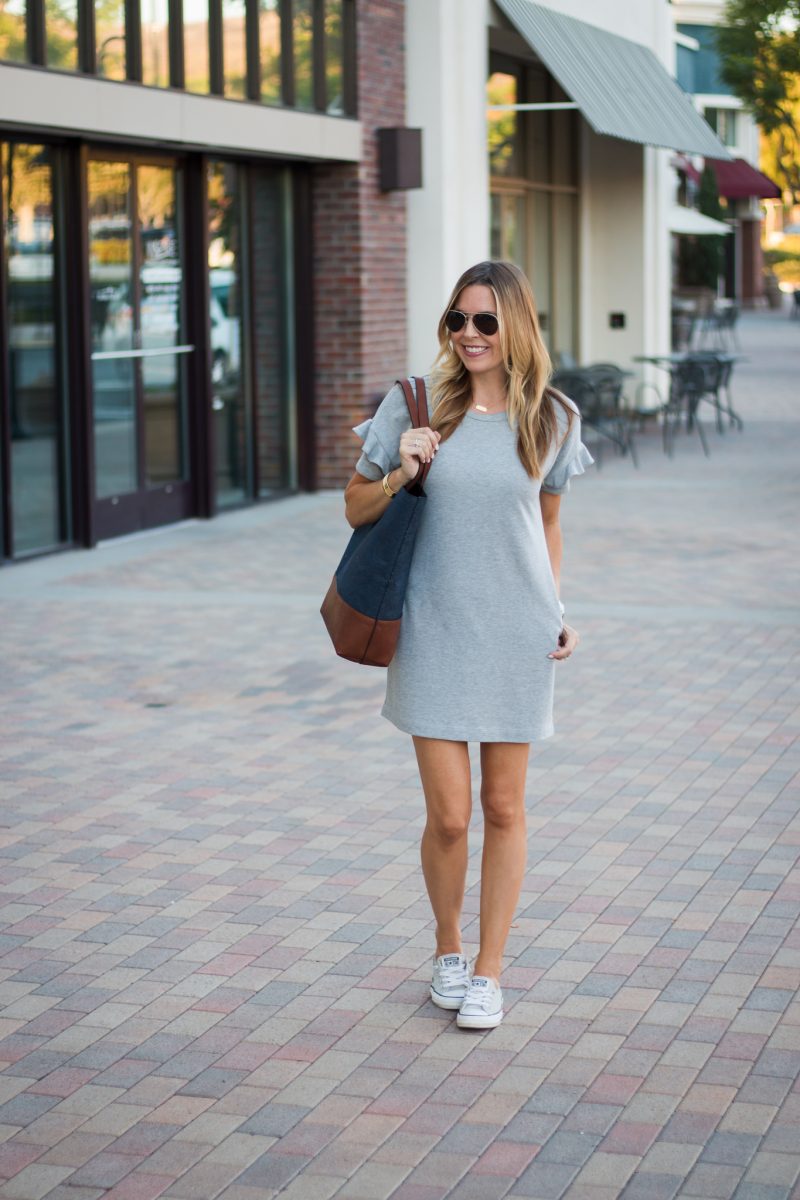 Wanted to share this find with you because it is now 40% off! That's a great deal. It's spacious and classic. I love the denim and leather combination.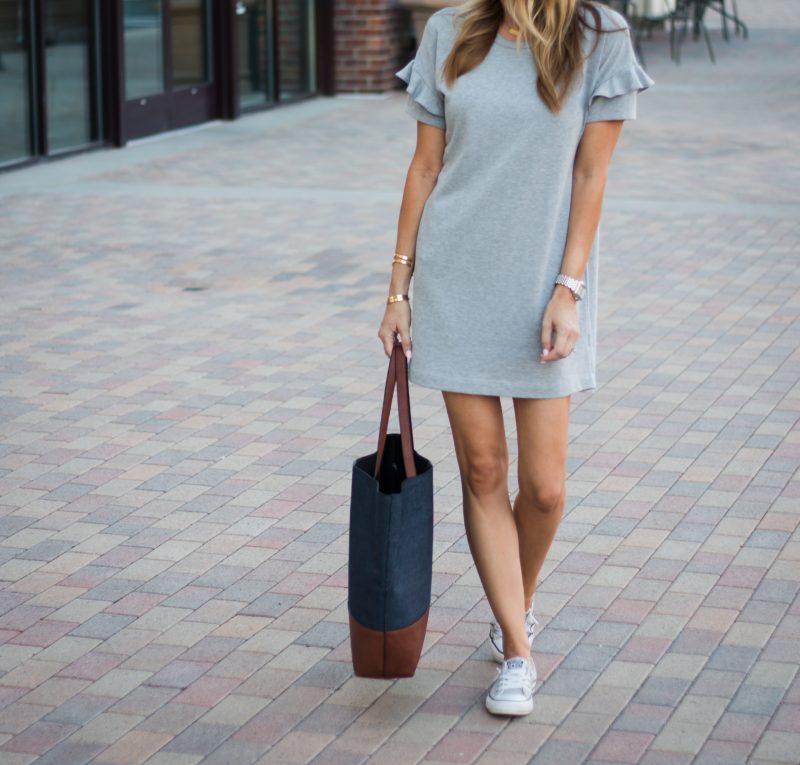 There is something about this bag that I just love. I think it's the timeless vibe and the fact that it holds so much. It has nice body to it, too, which I like with my totes. The dress is also back in stock in all three colors. It's only $39 and incredibly soft. It feels like pajamas. I am wearing an XS and I am 5'7″. It is a bit longer in the back so you don't have to worry about it being too short.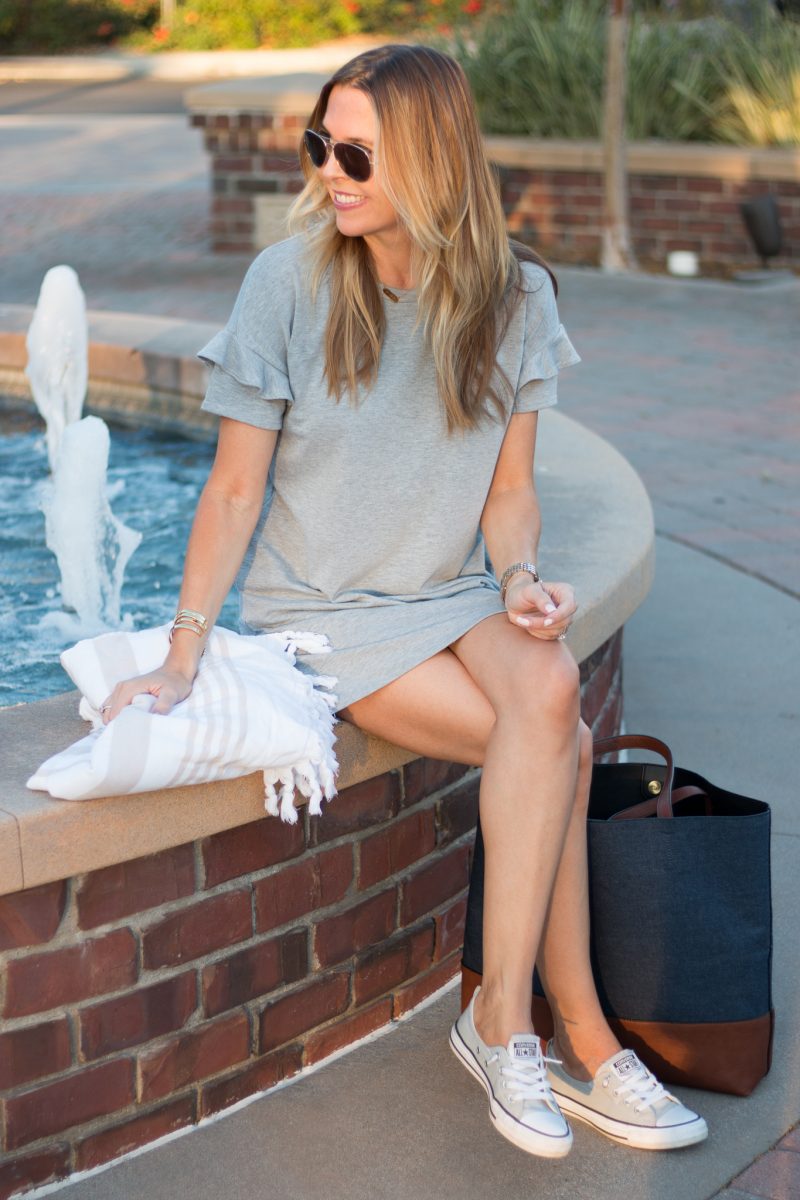 I pulled my towel out of the bag and yet it still stands up. I LOVE that. Drives me nuts when bags fall over or don't have a nice weight to them. My Shoreline shoes are finally back in this color. I am wear them all the time and love that they just slip on. By the way, my towel is on sale. It's fantastic because it has smooth cotton on one side and terry on the back. We love these for the pool or beach.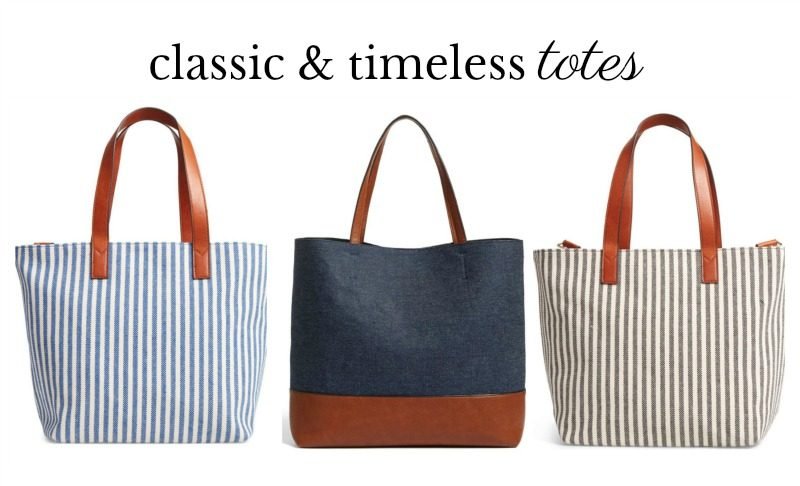 Oh, hello, cute striped bags. These are also on sale and the preppy stripe gets me every time. I think totes like these make such nice gifts for friends or family, too.
This tote has a little black zippered pouch that is attached to the bag. It's easy to find and is perfect for your phone and money. Then it can't get lost in the bottom with all of the other mommy things you may be schlepping around that day, right?!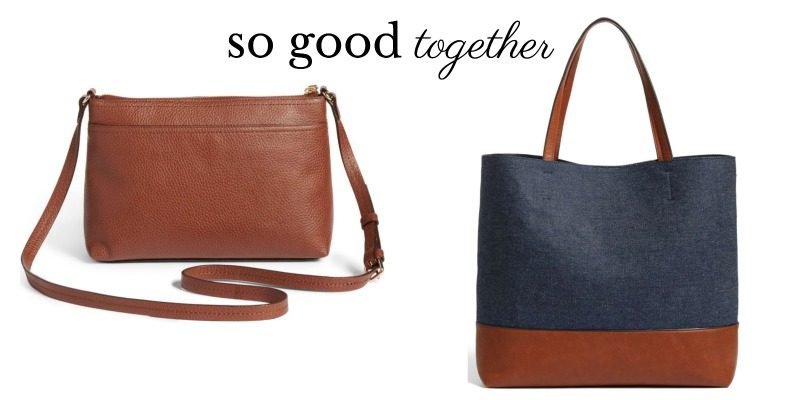 I have to say that these two together are darling. Just other day I grabbed my crossbody to take with me but we decided to hit up the concert in the park so I grabbed the tote and threw in a blanket and sweatshirt. It was so nice to have them coordinate so well.
EVERYDAY BAG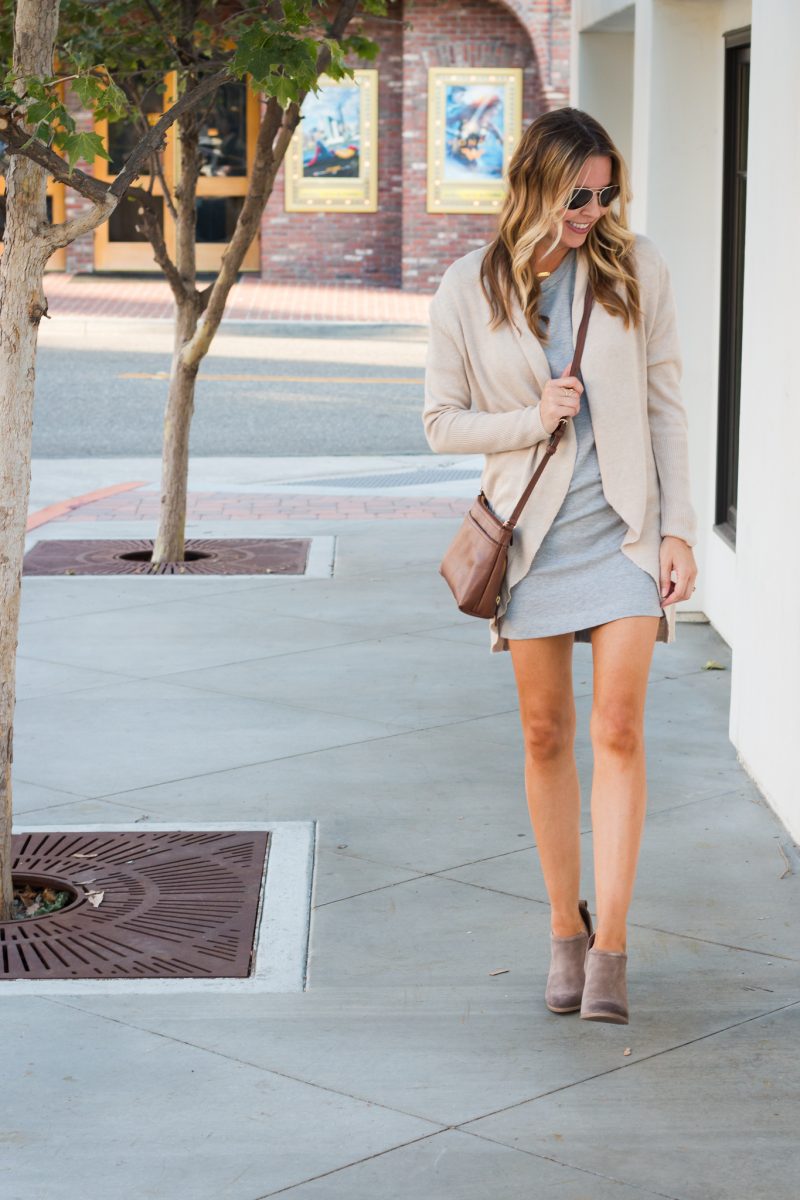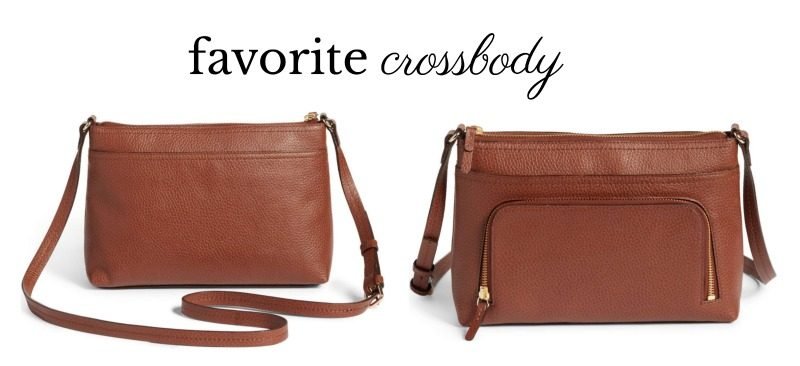 You've already heard be talk about how much I love this little number so I will spare you the details. It's a darn good purse. That is all!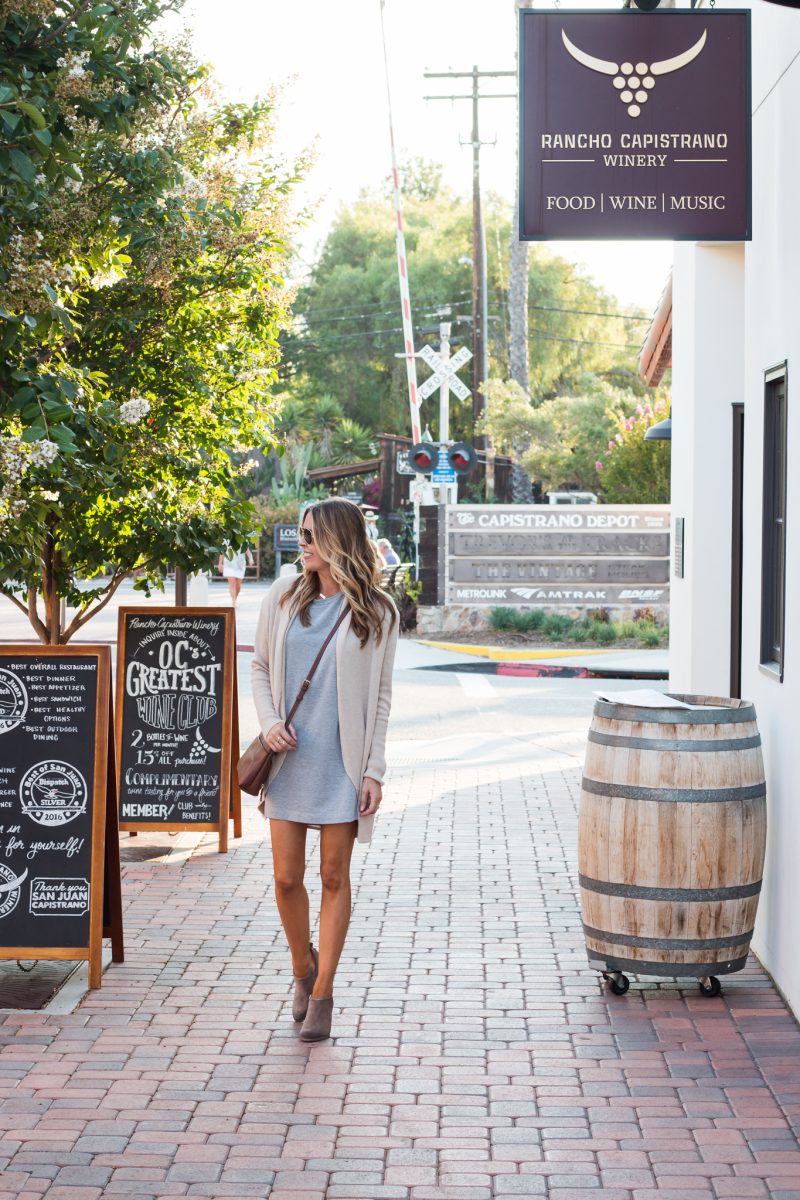 dress | booties | handbag | similar cardigan
TRAVEL BAGS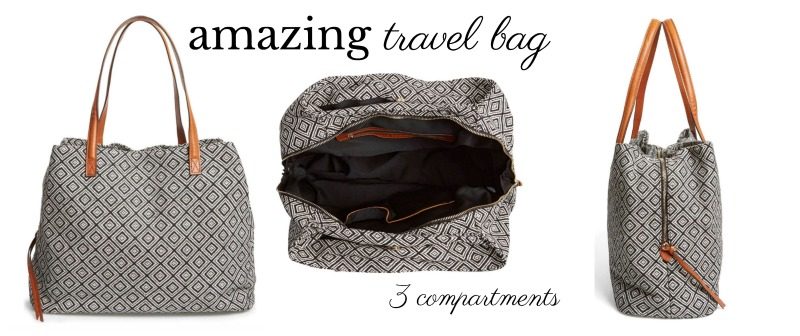 We travel enough to where I have really nailed down my favorites and they have stayed consistent over time. This bag rocks. Especially as a carry on for an airplane. It comes in a few patterns and can be found here or here. I love that it has three separate compartments. I can remember boarding flights and knowing I had snacks and games in one compartment for one child, and kept the other child's in another. It was so simple. It's lightweight to begin with and has truly been on my favorites list for years.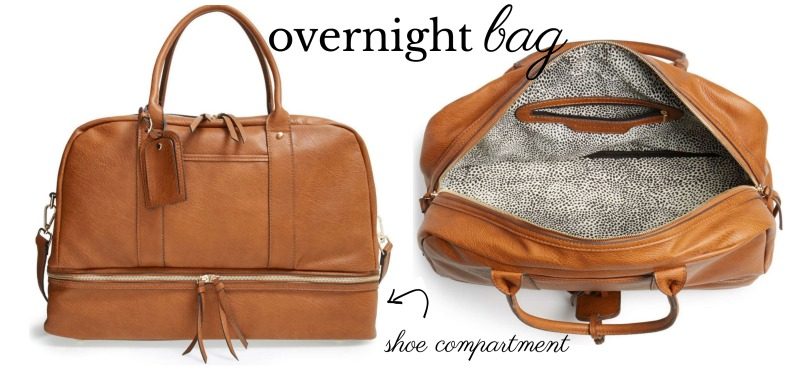 All the love for this overnight bag. We take it when we travel locally but I have also been known to take it on an airplane and throw it in the overhead. The zippered shoe compartment on the bottom is GENIUS. Ample room in this bag and comfortable to carry over your shoulder. It also comes in black.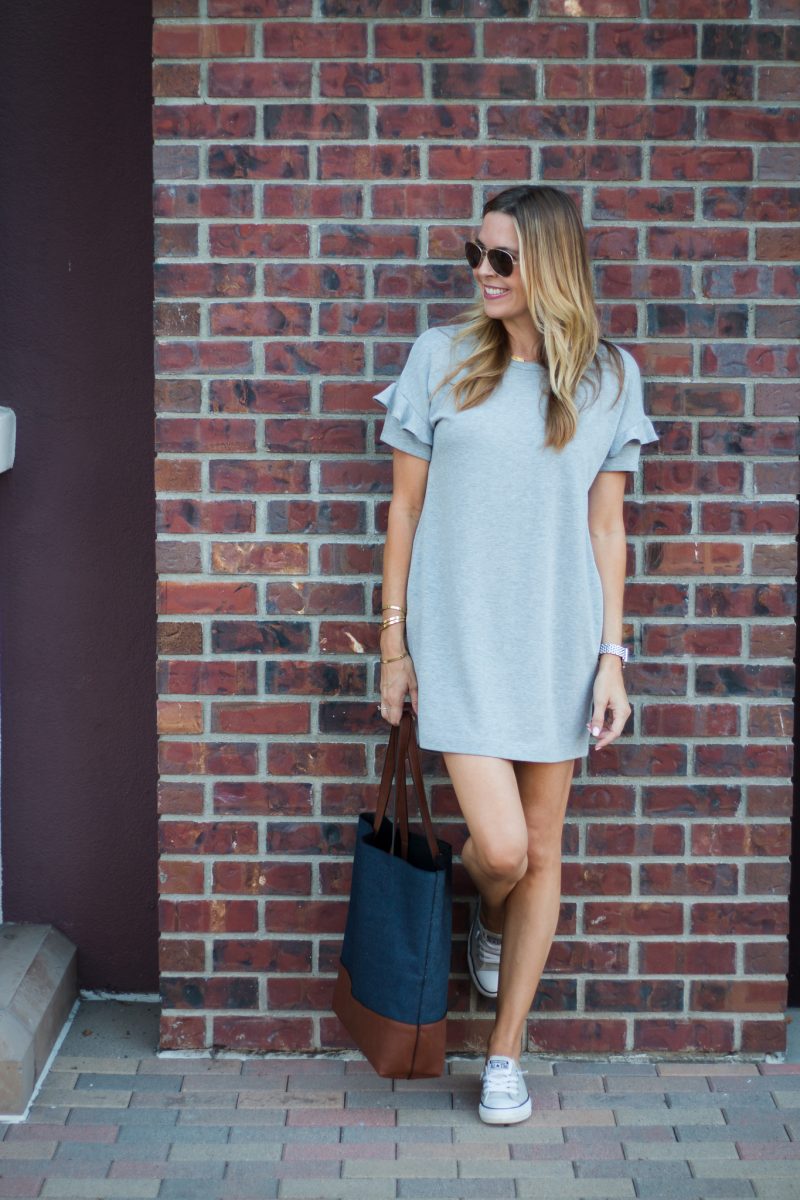 One last look at this cutie pie tote bag. The color combo is so great for Fall and I know it will get a ton of use. While I don't have this bag, ($38) it has a similar look and is also on sale!!! Great price and look.
Hope this helped if you are in the market for a new travel bag or tote. Let me know if you have any favorites I should add to my collection.
Wish us luck. We are off to register for middle school. Ahhhhh! This is really happening.
*affiliate links used