Ok, girls. The booties you all ask about the most are restocked in my favorite color so I thought it was worth letting you know! Such a great shoe. I wear them all the time and love them. They also happen to be on sale right now!
BOOTIES ARE BACK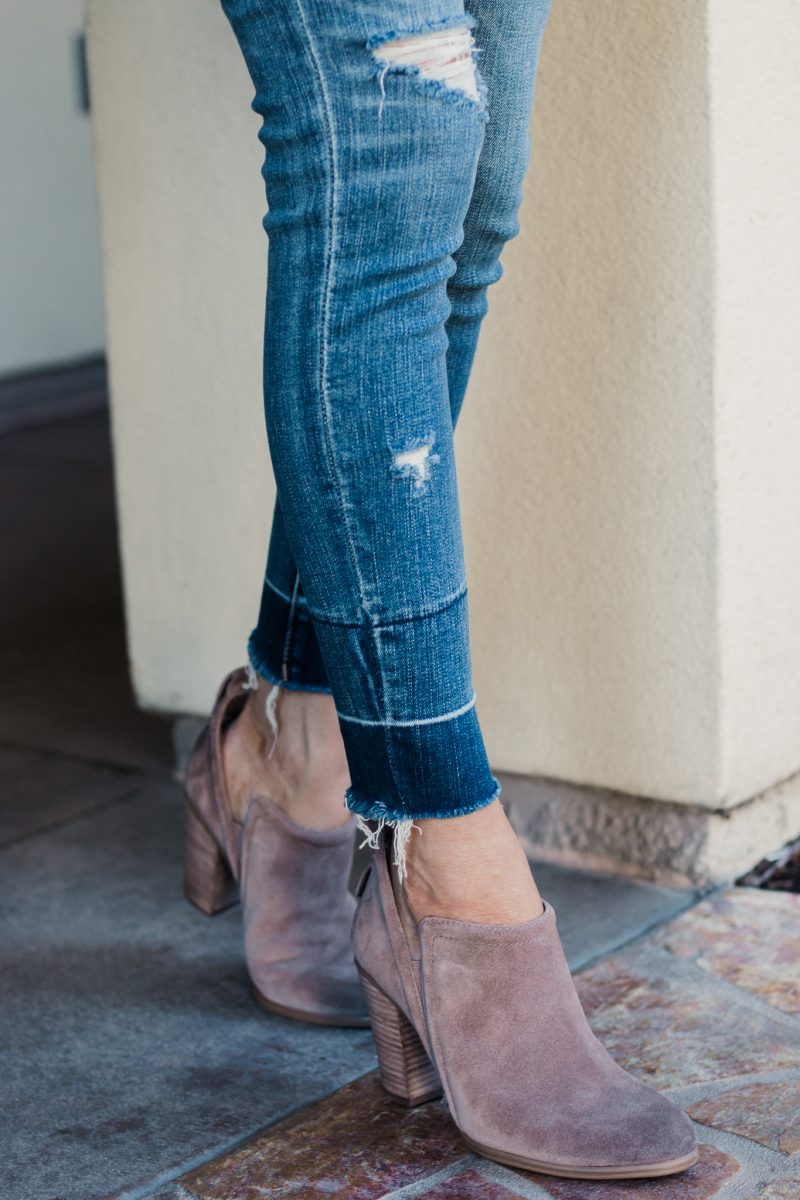 booties | jeans | top | sweater 
They run true to size are are very comfy. Highly recommend. Hope you are having a great weekend. Head to my Instastories to see what we have accomplished today.
See you back here tomorrow for a quick Monday Morning Wrap-Up.