Ok, my friends! Let's get down and dirty about the Nordstrom sale items I am really loving. This is the last week so I thought it would be a great time to evaluate what has been on constant rotation. Plus some items I am tucking away for Fall! First on my list are the great accessories I found and they are all under $100.
ACCESSORY LOVE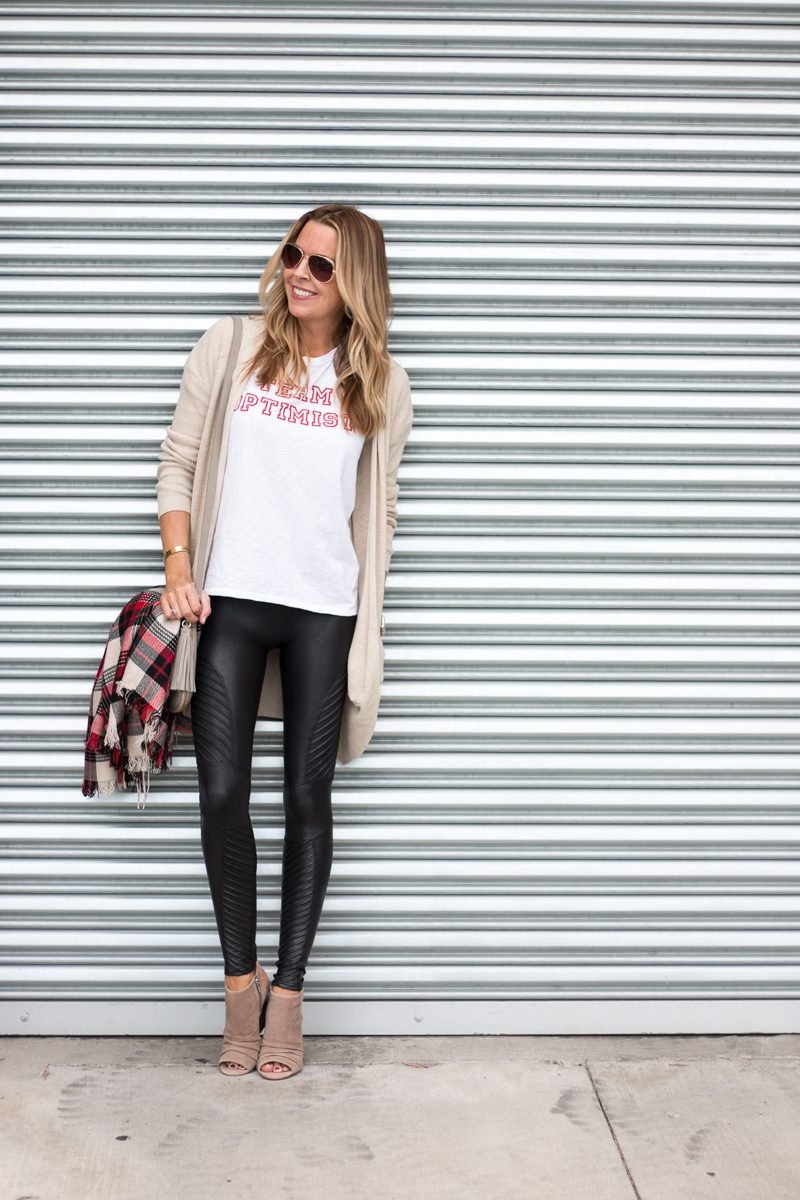 Handbags and scarves, ladies! I am loving not only my expandable crossbody (by far one of my best purchases of the sale) but this scarf, too. While I won't be getting a ton of use out of it until Fall, I really like the color combination. It's fun with these edgy leggings and a graphic tee.
THE DETAILS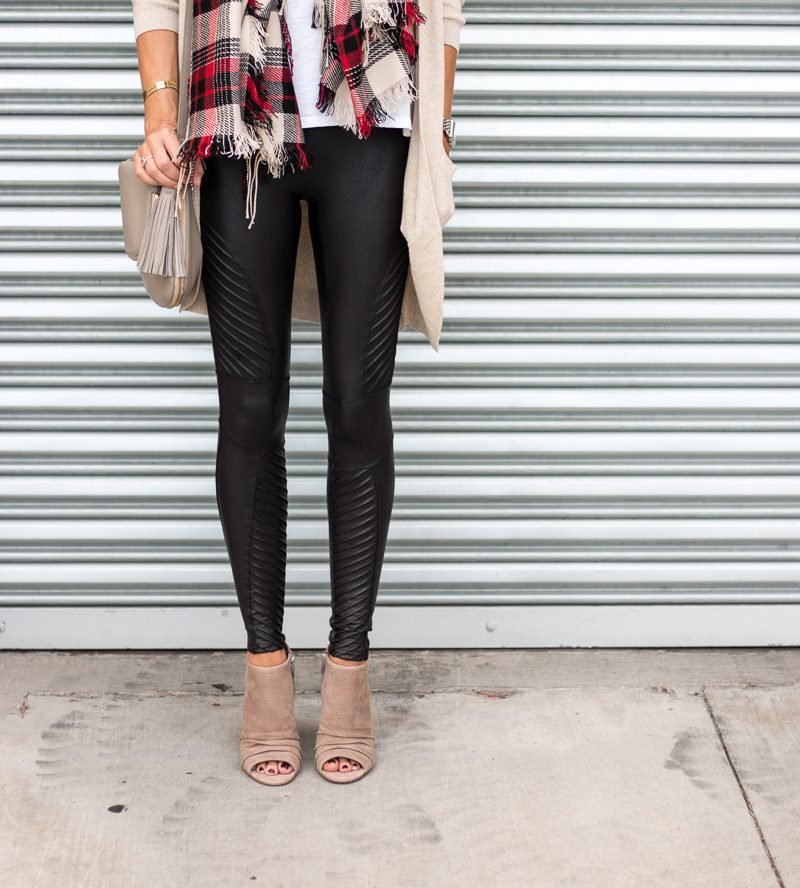 scarf | leggings | heels | tee | cardigan | handbag | similar sunnies
This is my first time buying a pair of Spanx leggings and I am 100% sold. Should have done this a long time ago. They look great with a sweater or graphic tee. I've already gotten so much use out of these heels. They are true to size and very comfortable.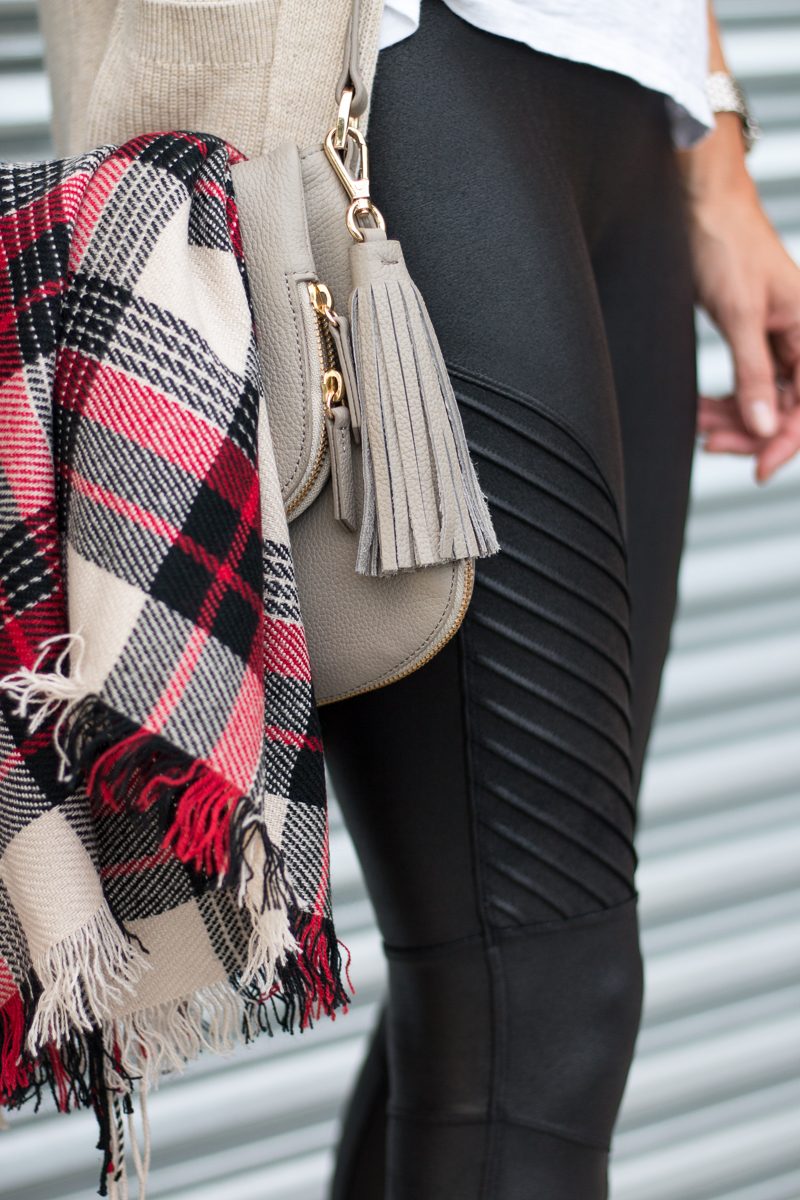 The tassel detail on this bag is darling. And the quality is really great. I am considering buying one in black before they are gone or before the price goes back up.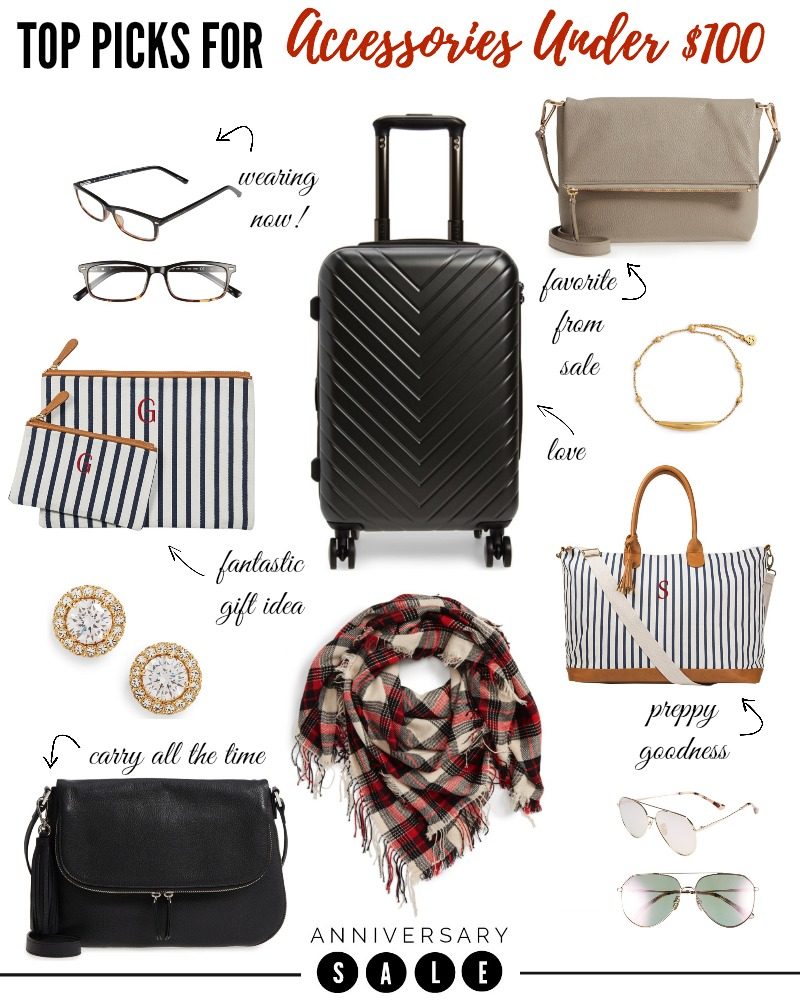 So who knew I needed these so badly! Holy smokes. We have been playing games at night with the kids and now that I am wearing these I can see again. I truly didn't realize how much I needed reading glasses. Life changing. Plus they are cute!
No secret how much I love my new suitcase. I have the pink one. It's a pleasure to travel with and I can't believe how light it is. My old one weighed 15 pounds empty. This suitcase is a gem.
Broken record over here. Adore this bag. That is all. Seriously, though . . .it's gooooooood.
Awesome gift alert!!! And so much less expensive right now than so many other stores that you can order from. I think these are great for any age group. I want to buy these for my daughter to keep in her backpack with her pens and other essentials.
I mentioned that I bought two of these for friends. They are so feminine and dainty in person. You can't go wrong with the $32 pricetag. This pretty bracelet goes back up to $50 after the sale.
So simple and pretty. These are now only $25. One of the best-selling items.
Great colors and really soft. A fun scarf for Fall.
My preppy loving heart can't resist this bag. Stripes and monogrammed?! Ummmmm. Perfect combo.
The other bag I bought and adore! It expands if you need more room and is very soft. Highly recommend.
No matter what type of sunglasses I try, I always come back to the aviator. These are really nice and a great price during the sale. Such a soft color, too.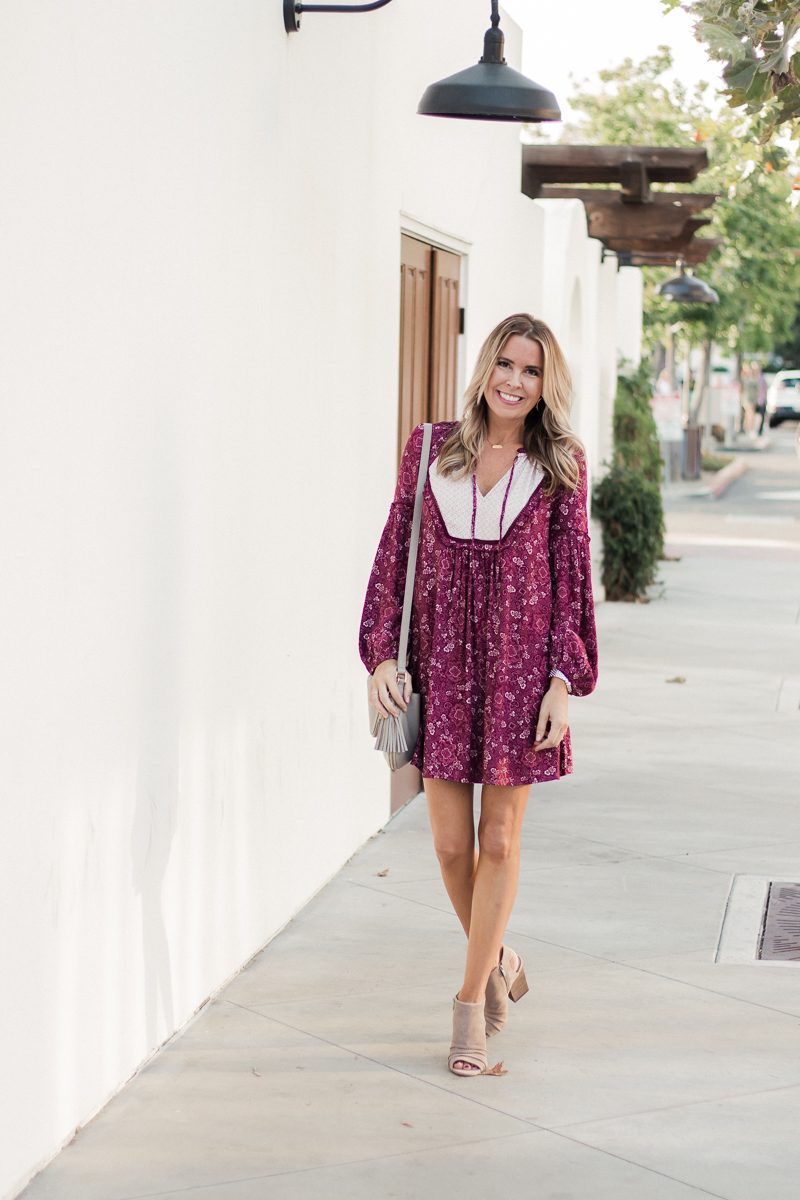 Here is the crossbody with my favorite dress from the sale. So comfy and easy to wear. For reference I am 5'7″ and wearing a size small in the dress. 
MORE CROSSBODY LOVE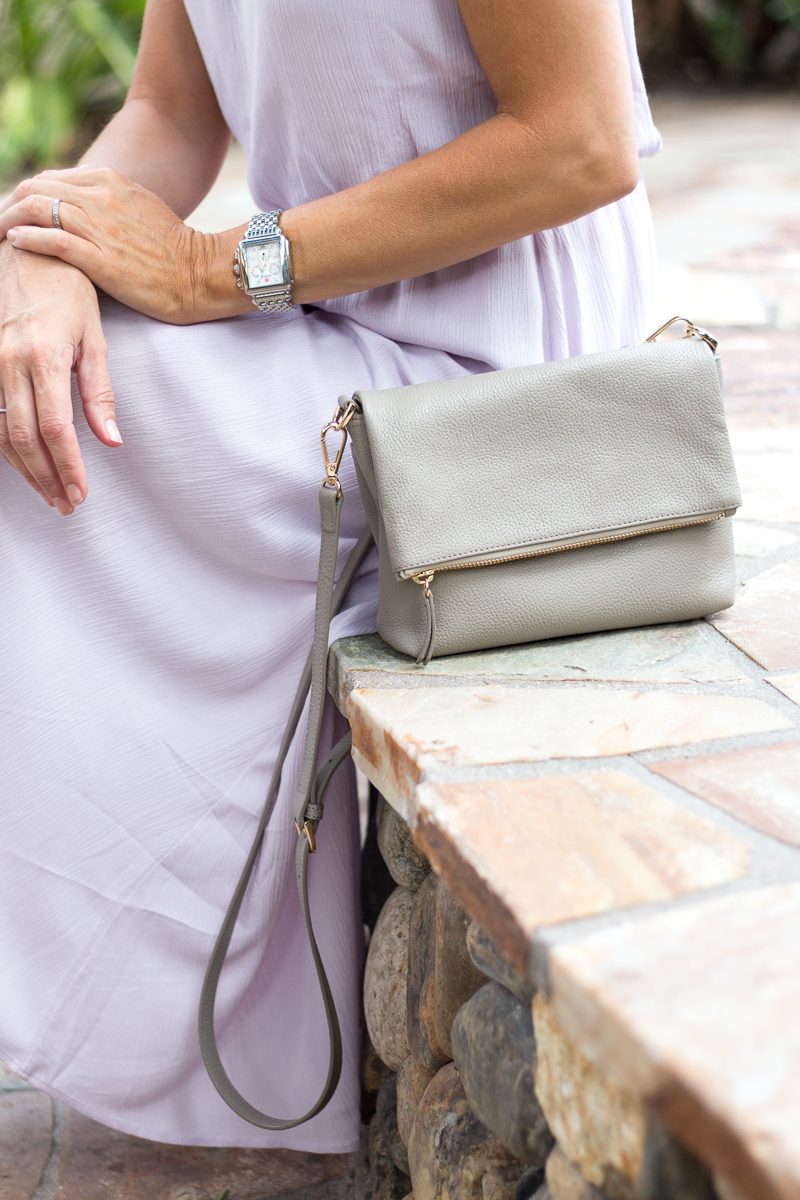 I've already confessed to buying two crossbody bags and I don't regret it for a second. I carry this smaller one with me daily. I LOVE IT!!!!! It is my number one pick from the sale. I love the outside pocket for my phone and the quality is fantastic. A really great handbag, girls.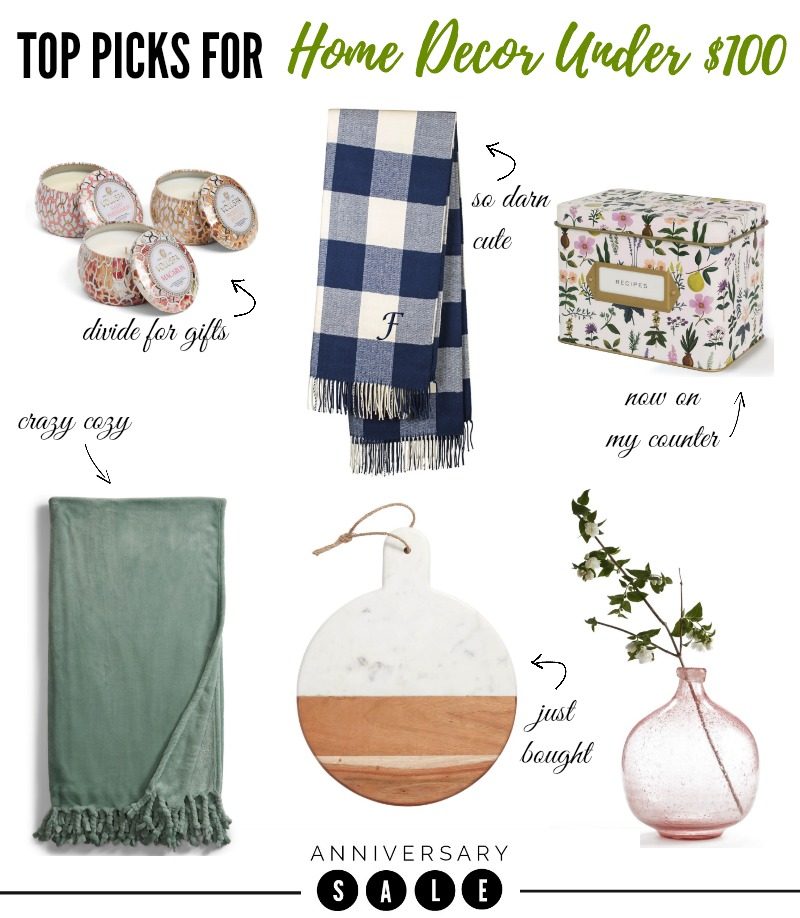 I don't normally buy very much from the home department, but this year there were a couple of things that are a lot more money other places and I snatched them up. I bought the cutting board and the recipe box. So cute!!! I like the idea of gifting the recipe box to a friend with a favorite recipe tucked inside.  The candles are also a go-to gift item over here. It works well to break up the set and tie them up in a clear bag with a big bow. Perfect for a small birthday gift or a hostess gift.
Both throws are awesome. This one is extremely cuddly and comes in a few colors. My children both have one and really like. The buffalo check is just so bold and fun. It would look great draped over a sofa or chair. And lastly, I thought the vase was a really pretty shape and size for the price. It comes in two colors.
Shop These Finds

Let me know if you've picked up anything from the sale that you really love. Also, a huge thank you to all of the kind souls who commented on my stories from yesterday. I shared my Tuesday with mom and it is always so overwhelming to hear your thoughts and stories.
*Proud to partner with Nordstrom on this post. All outfit choices and ideas are my own.