December brings about the holiday parties, work events, fancy dinners and nights-out. Do you know what you are wearing? Today I am sharing some really pretty options and at all price points. What I spend often is determined by how classic a piece is. If it's going to stand the test of time I am willing to spend a bit more. If it's something that is on trend and a little bit more funky, I prefer to pay far less. Kicking this off with a classic navy piece.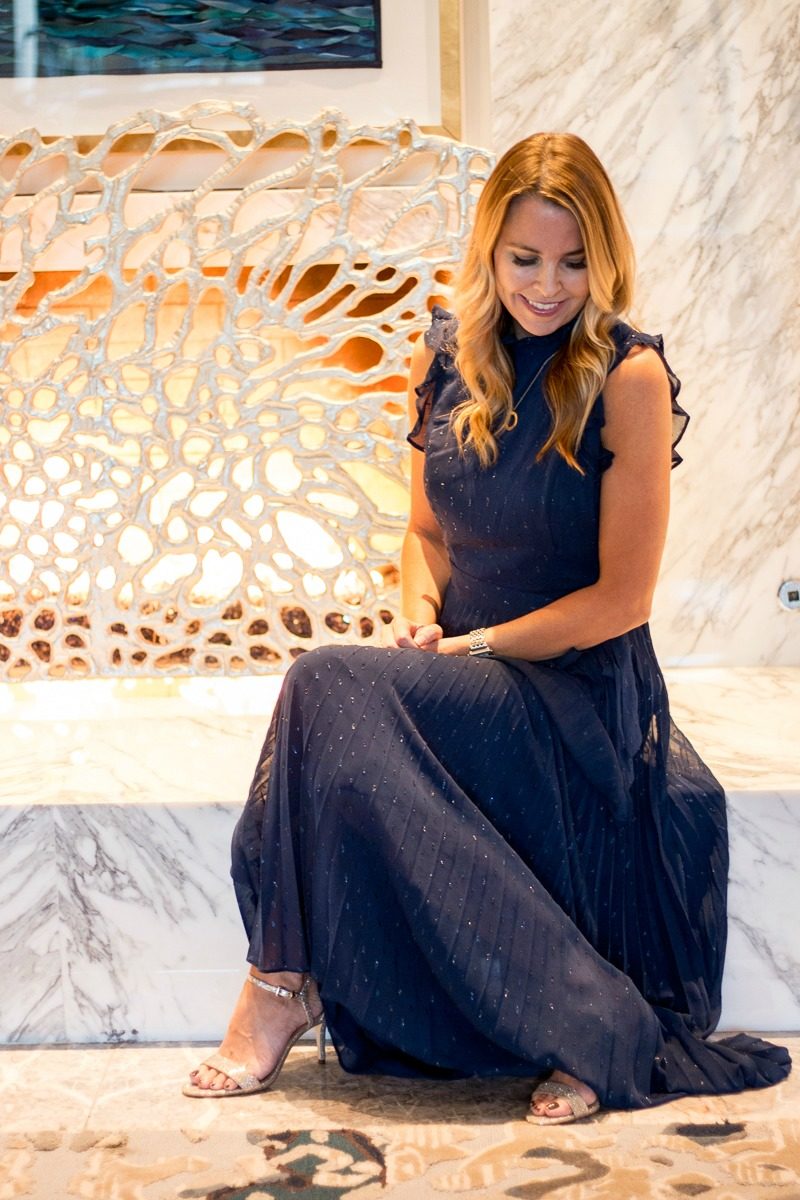 I've had my eye on a pretty navy dress for some time now. I kept walking by it thinking it would be a timeless piece. Finally, I gave in and tried it on and before I knew it, this dress was coming home with me. I LOVE it. I've already worn it for a night out and truly enjoyed wearing it. While it's made for a night out, it's still a very comfortable maxi. You can wear any bra with it and it doesn't need a ton of accessories. I chose gold heels (which are currently on sale).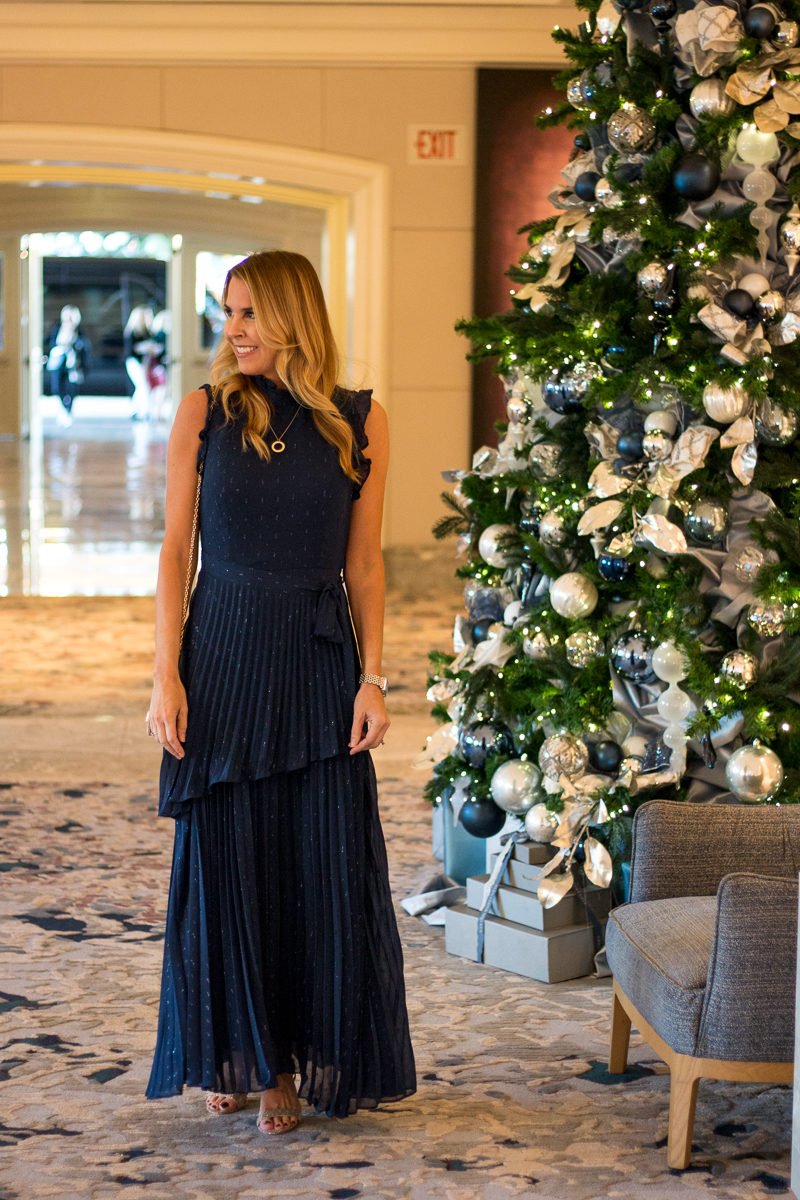 There is something about navy that stands the test of time. The pleats, ruffles and bow all contribute to the feminine touches that make this dress very romantic. I am wearing a size small.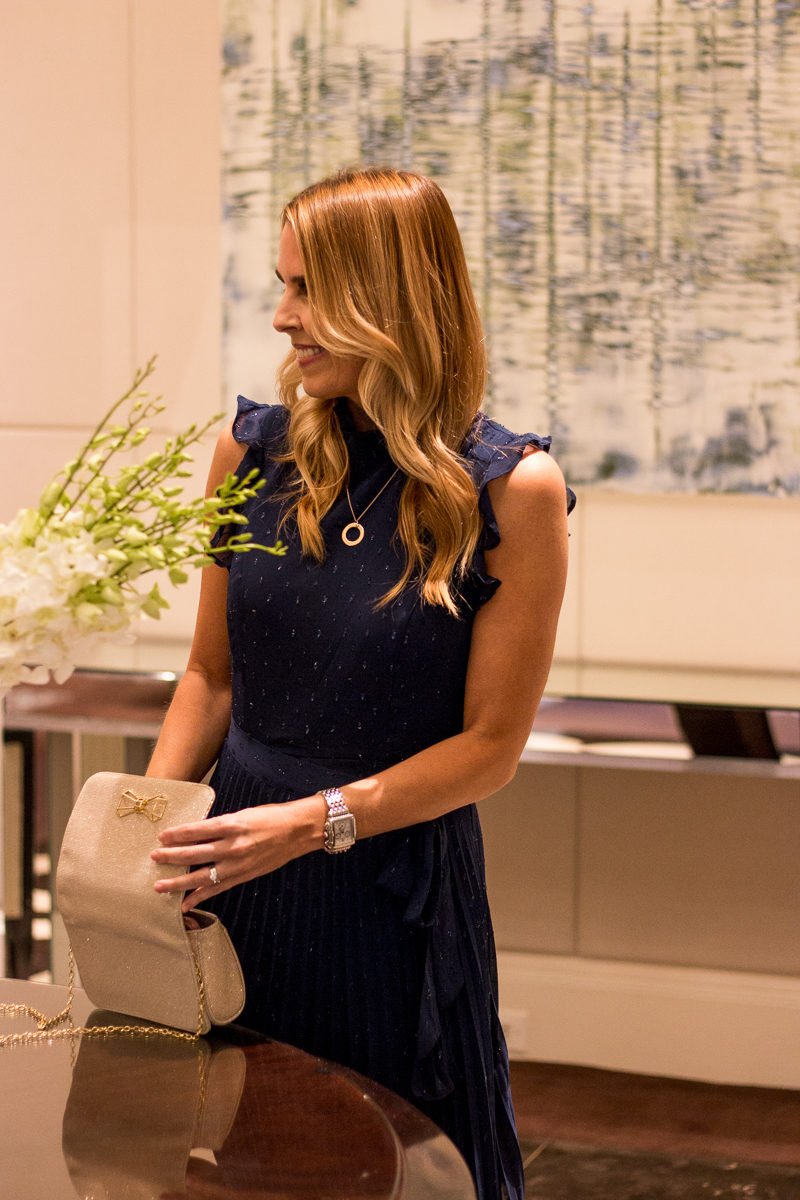 If you look closely, it has a design with a slight shimmer. But it's so subtle that it just adds to its beauty. Years ago I bought this gold, evening bag. I highly recommend investing in one if you don't already have something similar. And always look for a bag with a chain. You don't want to be fussing with a clutch when you are at a cocktail party or event. Tossing it over your shoulder is so much more practical. I always just make sure there is enough room for lipstick, my phone, a small comb and my cards.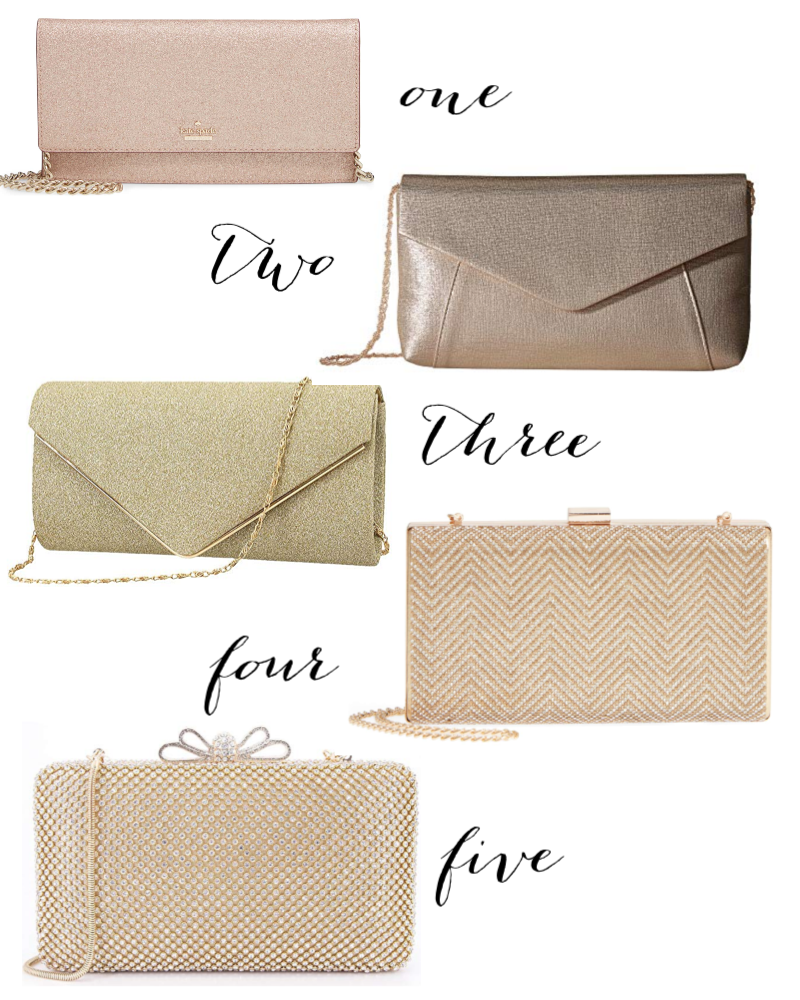 one | two | three | four | five 
All such fun choices for a little evening bag. They never go out of style. It really is the only bag I carry for formal events. It's also super cute with jeans, a fancy top or sweater and heels for a holiday night-out. This one is stunning and under $30! You honestly can't beat that.
I paired the dress with the gold circle necklace. It really doesn't need anything else.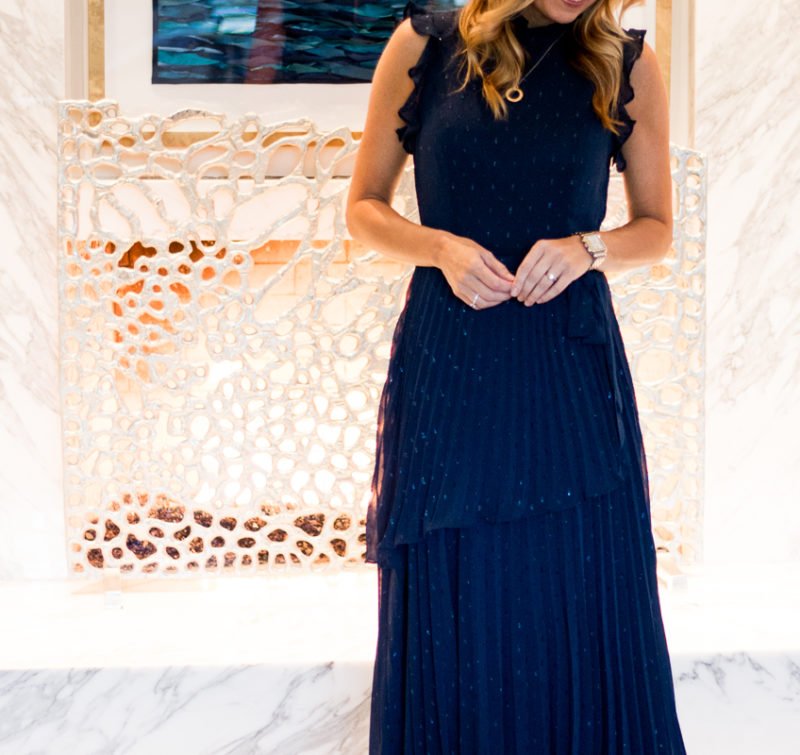 Now can one of you invite me to something fun and fancy! I would love to wear this dress again, soon! This navy dress is another timeless splurge.   This blue velvet dress is now on sale and now under $100. this pretty dress.I also found   It receives really great reviews and it under $60.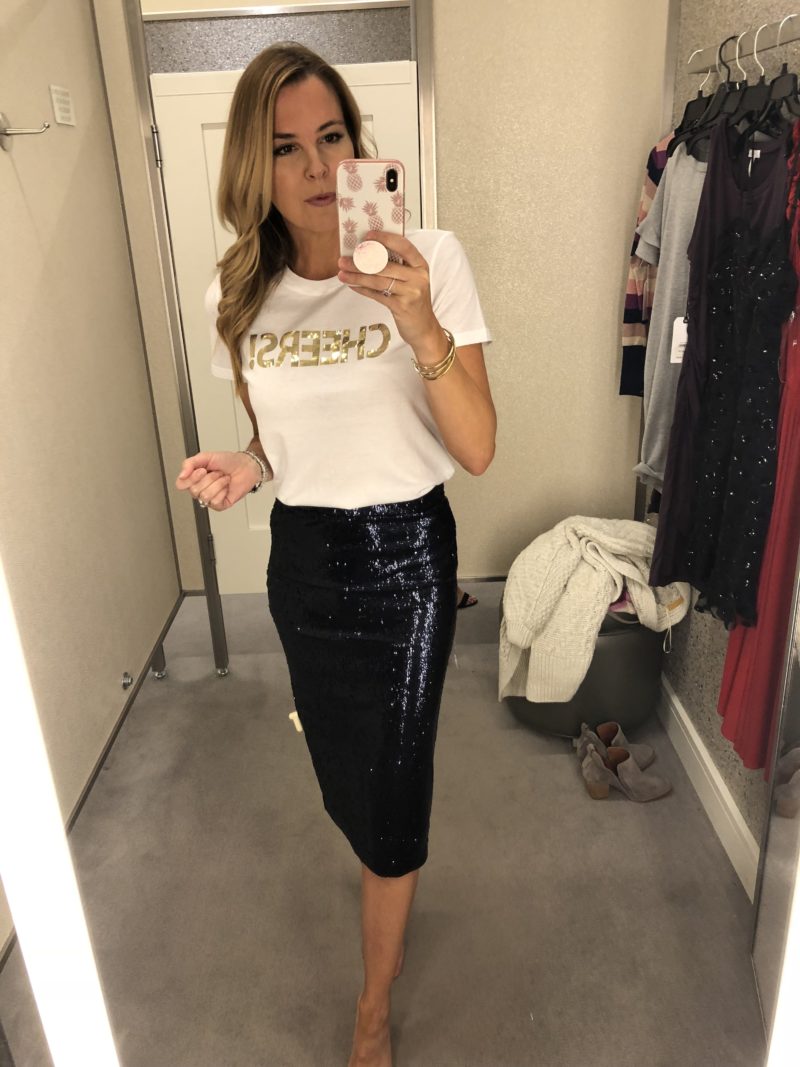 If you are looking for something festive and versatile, I am a big fan of a sequin skirt and a fun top. This skirt is very comfortable and a beautiful navy color. The top is just so much fun. I bought a size small. This outfit would look great with gold heels.
If red is more your style, this jersey knit dress is really pretty. I love the movement and the ruffles on the shoulders. It is less formal and very soft. It also has pockets which is a win in my book.
MORE RED DRESSES

DRESSES UNDER $100

DRESSES UNDER $200

You can see all of the lovely dresses by scrolling through the arrows. They are so pretty! You'll be sure to show up looking amazing.
And can you believe this dress is only $30!!! It comes in many different colors but the navy is beautiful.
Off to see my dear mom. Look for us on stories. xo