Hi, all! I am home from a quick trip to Napa and I am really looking forward to sharing all about it. But first, there is a rumor that today is the first day of fall. We still have warm weather but I am staring at my buffalo check vest as you read this. I can't wait for true fall weather. I am oh so ready. There is something about a cozy sweater, a comfy pair of booties and a colorful scarf that just make me so happy. That and a hot cider. That's my go-to fall drink. So in honor of this kick off this new season I thought I would share some first day of fall fashion ideas.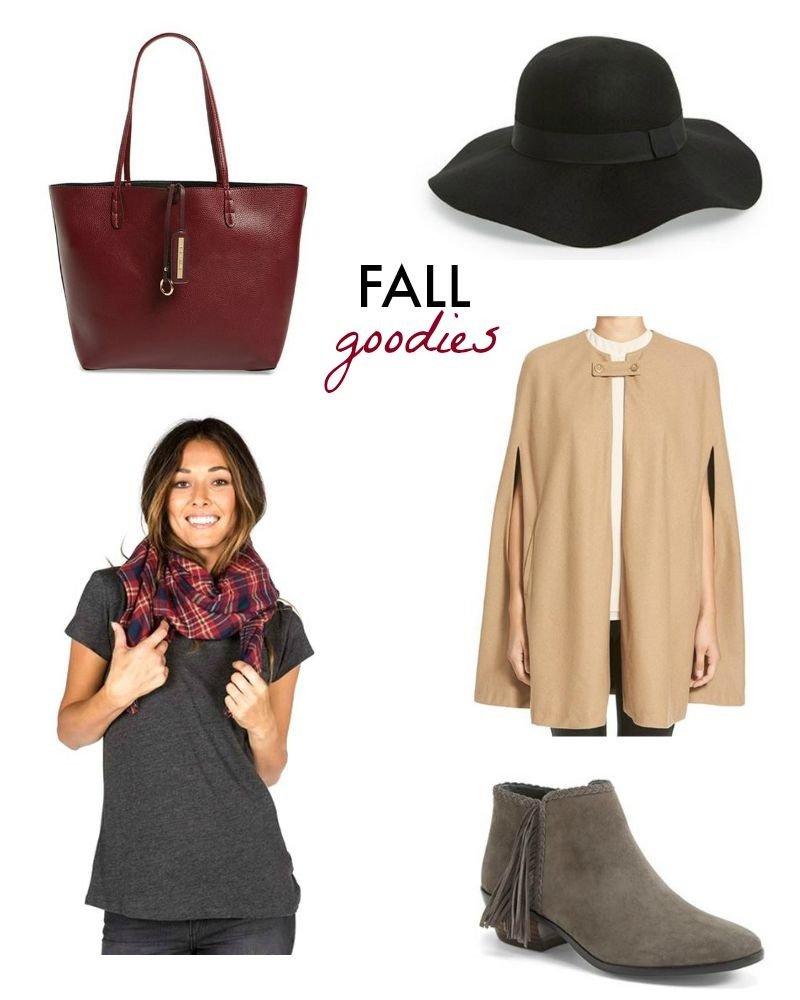 reversible bag | felt hat | plaid scarf | cape | booties
It's no surprise I like to keep things classic and fall is the perfect time for that. Plaid mixed with anything is a beautiful combination. And while I really like this cape. It drapes over the shoulders but in a way where you are actually wearing the coat! It's really a timeless and beautiful piece. And that reversible tote is now is a pretty wine/black combo. I have a summer version but love this look for fall.
I am also really loving that flare and wide legged jeans are back on trend. I have held onto mine and think they are darling anytime. I love that they dress up an outfit and look great with a pair of wedges or booties. I think the plaid shirtdress is a great call, too. It looks great belted or loose and is a comfy way to transition into cooler temps.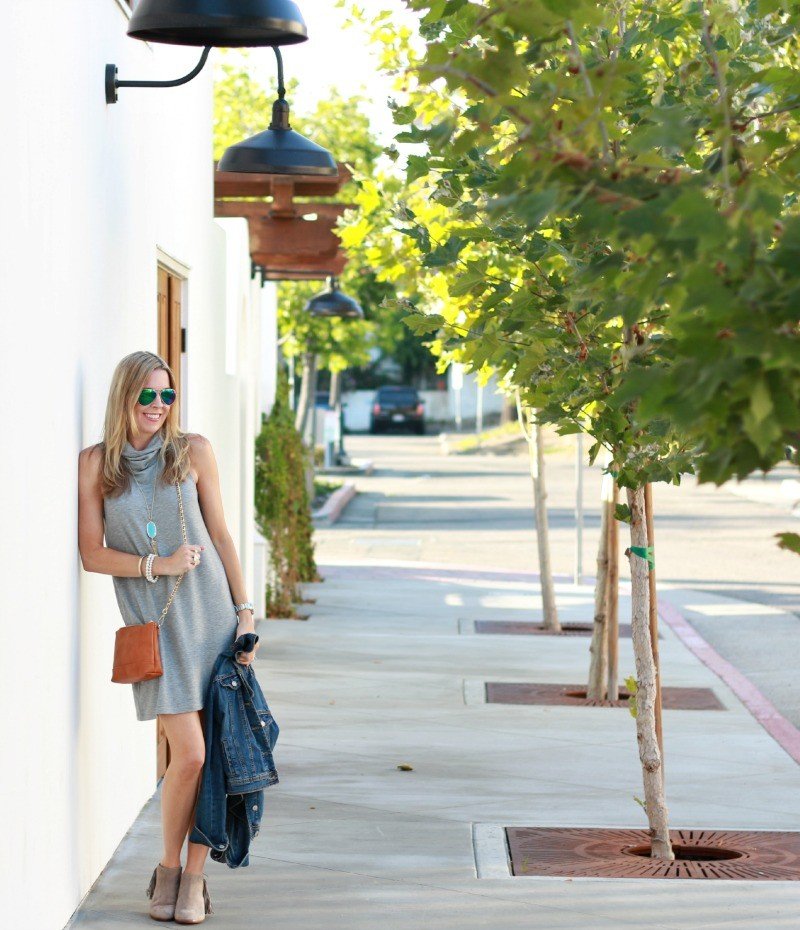 dress | bag | booties | necklace | jean jacket | sunglasses
This turtleneck dress is still number one on my must have fall list. I love this dress. It's a great fall staple at a really good price point.

And in cosmetics news, I have not worn eyeliner for years. I guess I just never found one that didn't smudge or smear. So I asked my best friend, Jess, and she totally hooked me up. She recommended this one. I just took it to Napa with me and LOVED it. I am now a huge believer in eye liner again! Just wanted to pass that along in case you have been struggling with the same issue.
And now I am off to get caught up on life. I am a bit behind but am feeling energized after coffee and avocado toast. By the way, LOVED all of your comments with regards to family traditions. Thank you to each and every one of you who joined the conversation. I will be responding in the comment section of that post shortly. Enjoy your day, all! And cheers to fall!!!!