Good morning, friends. I know we have all been so affected by all of life's current events in some way or another. At the root of it, we are all human beings who desire to be loved and to love. At the end of the day it's our relationships that matter. Whether it be with a child, a friend, a spouse or countless others, it's fostering those relationships that makes life meaningful. Today I wanted to share five ways that we stay connected as a family.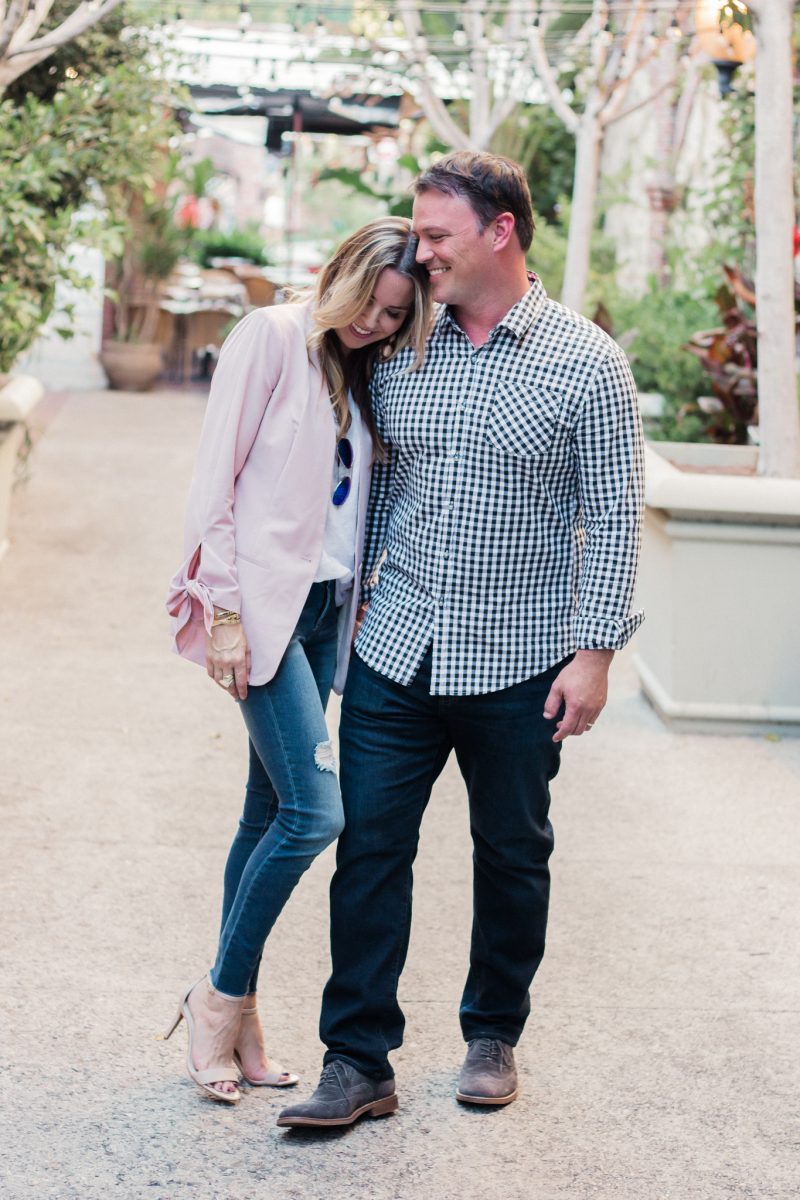 We have no secret sauce and we certainly are far from perfect. No relationship is. But I thought it would be fun to share the things we do to keep our family on the same page. Look, we all know how crazy life can be and sometimes sharing ideas with one another can help us all keep this crazy world in perspective.
1 | DATE NIGHT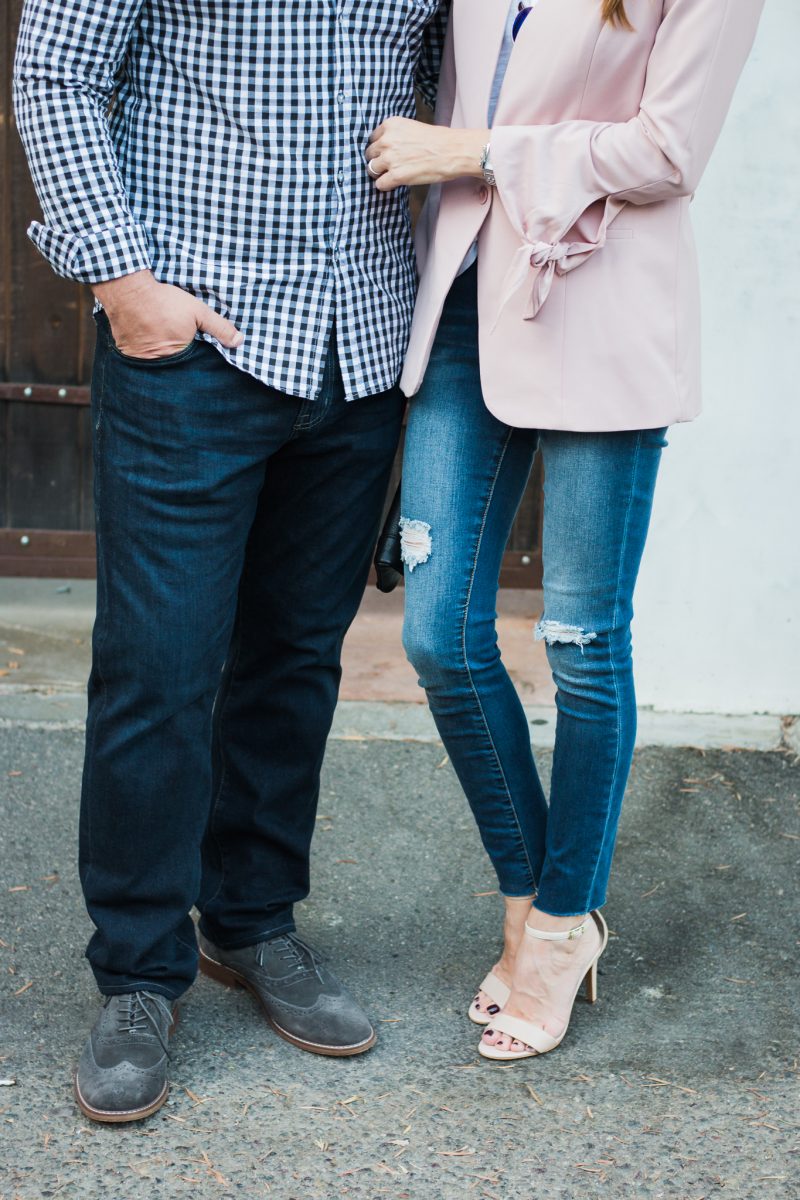 As a couple, the number one thing we do to keep our family connected is date night. While it's only the two of us on these date nights, the trickle down effect is huge. I've said it before but for us, keeping our marriage strong and a priority means we are better equipped to handle the stresses of work, finances and children. It can be a lot. Just carving out that time to have fun with one another is huge. And I'm not gonna lie. I am a stay at home mom who also works from home. So yes! Putting on a cute outfit and getting out of the house is a big deal. I love this guy and I notice a huge difference in our relationship when we don't take a time out from the hectic pace just to have fun together.
Our sitter situation hasn't been ideal lately so that has meant either shorter evenings out or date night in. And that works great, too. Even if we sneak off for a couple of hours but miss the bedtime routine it gives us a much-needed break and we can reconnect and talk about life and all of the good stuff. Sometimes we turn on a movie upstairs for the kids and create our own date at home. It's just the alone time that we need. Take-out, a glass of wine and disconnecting from the rest of the world is well worth it.
2 | SAY NO A LOT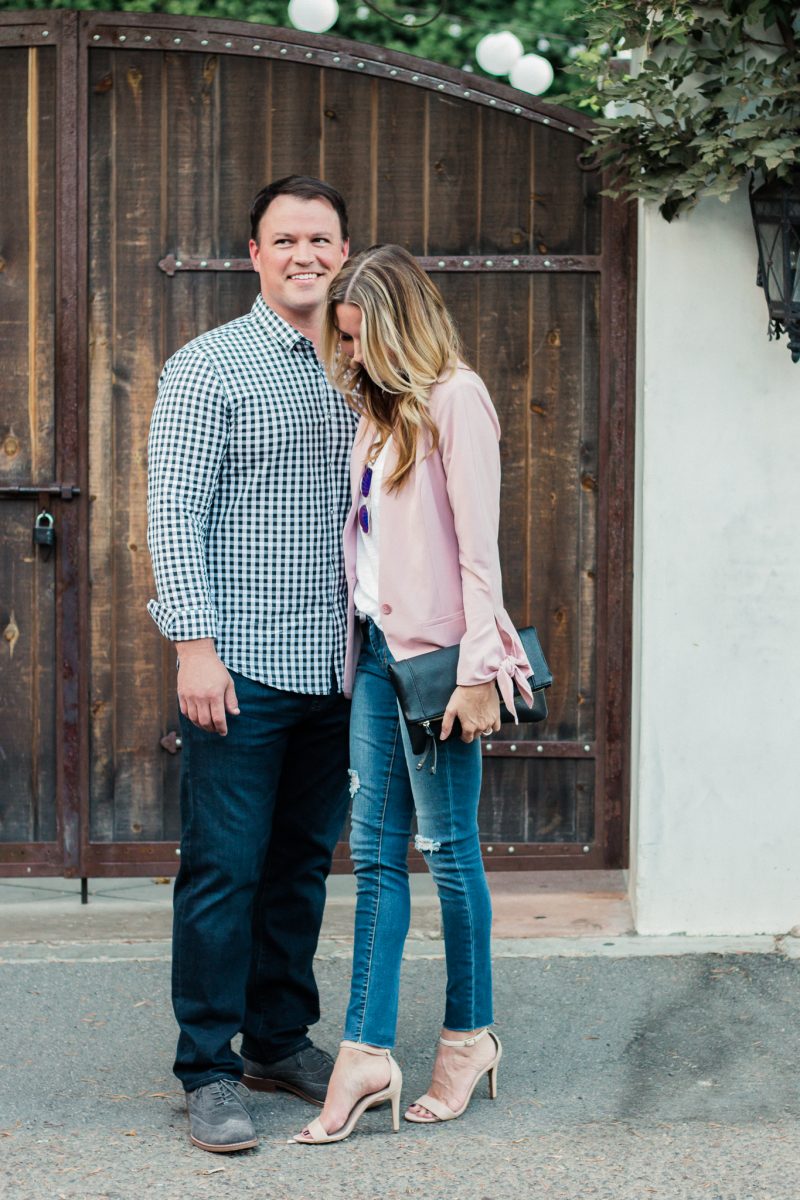 his look: jeans | shirt | shoes
her look: jeans | blazer | t-shirt | clutch ($15) | heels | sunglasses | necklace
I think I learned this from my parents who have been happily married over 50 years. It's ok to say no to social engagements to keep the family connected. I have learned not to accept every invitation to a girls' night out or to a couples date night. We pick and choose what we do and what the kids do socially. We find it really hard to stay a strong family unit if everyone is off doing something social 24/7.  And I like my people! I like hanging out with our crew so it doesn't make sense to be crazy busy with other people constantly.
3 | PLAY TOGETHER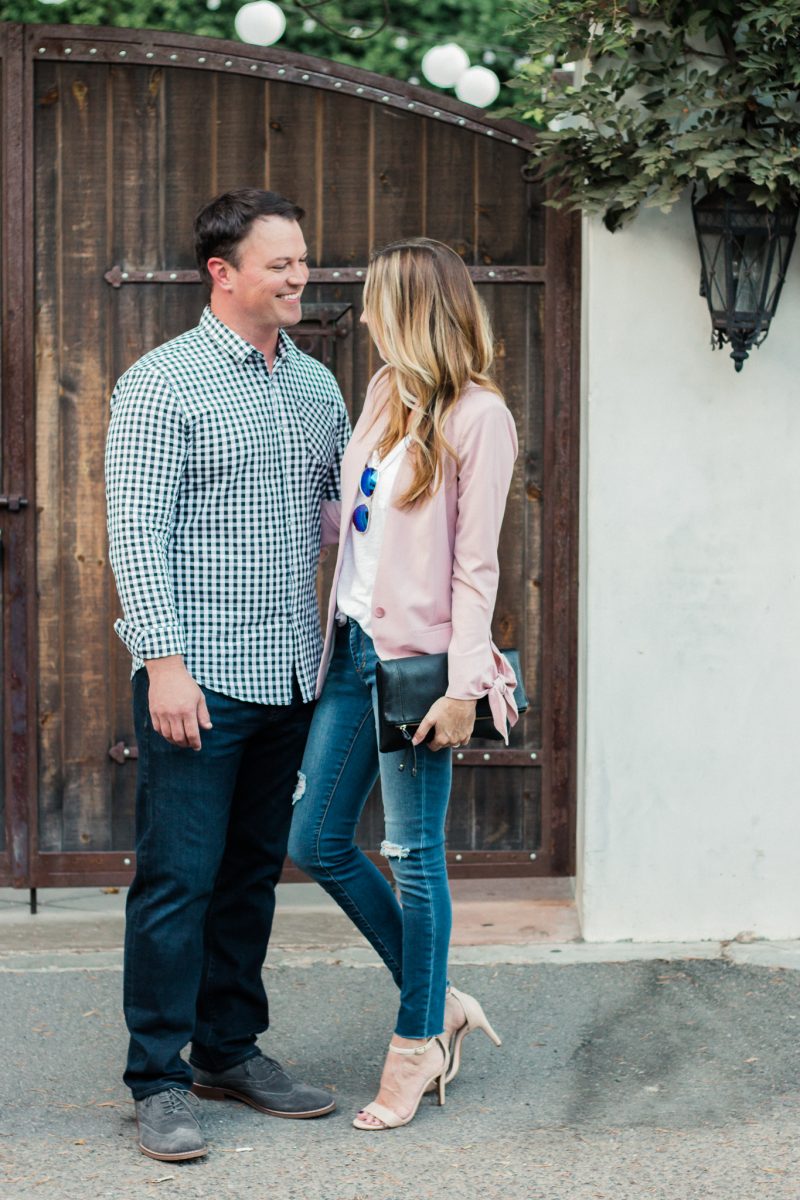 Our kids are great and encouraging this. Just the other day they set up an obstacle course in our driveway and mini sports competitions. It was girls against boys and the boys smoked us. But we all had the best time. Yes, there were countless things on my to-do list and an unwritten blog post, but that didn't matter. And at the end of the day, my son's highlight was our family competition. This one is one that I constantly have to remind myself of because as a mom it's easy to get swept away into seeing what needs to get done rather than what should get done. Big difference, right? The more we take time for weekend bike rides, playing family baseball or just snuggling up watching Wheel of Fortune, the more our family feels connected and close.
4 | LESS IS MUCH MORE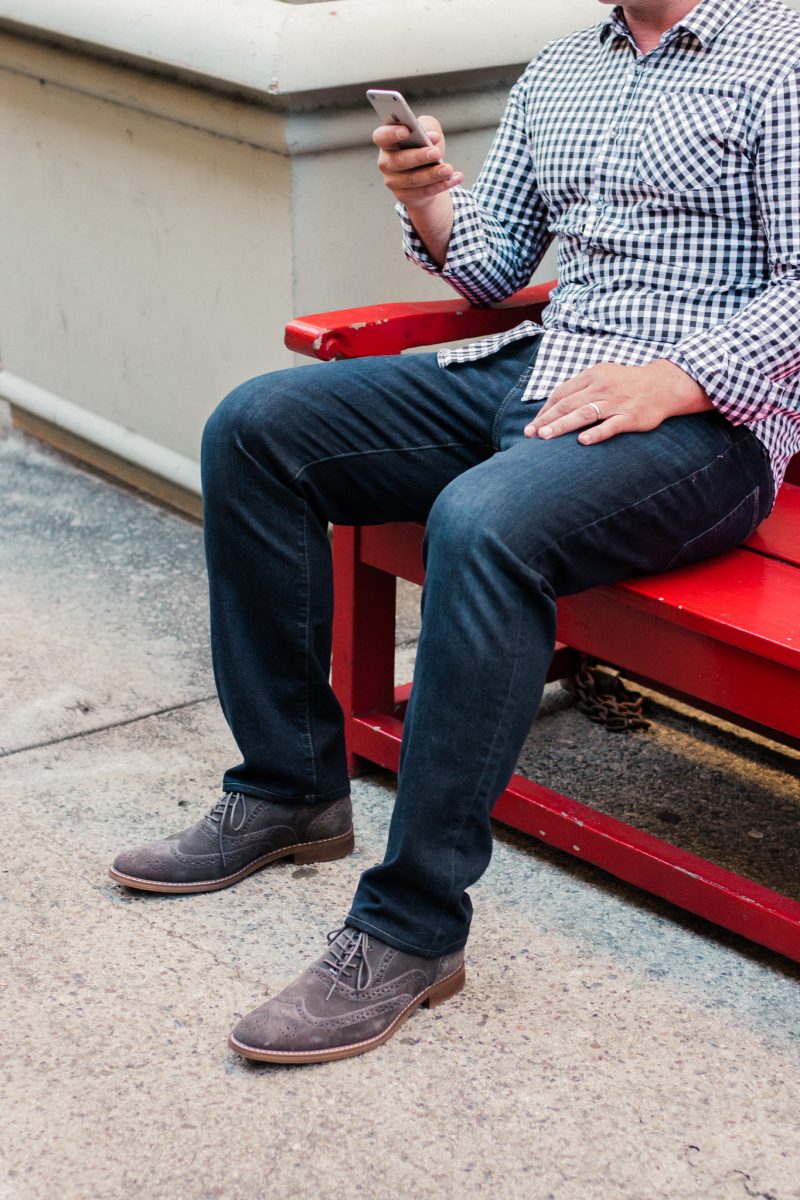 Screen time is for the birds. But it's inevitable. More and more the kids are even writing essays and doing homework on the laptop. Plus they are checking their grades on the apps. It's just a sign of the times. Without question there are days where I lose the battle and they watch more TV than I care to admit. Just keepin' it real. But we feel that in the days to come. The more screen time we all have, the more we start to feel irritable and annoyed with each other. It's just something that happens over here. So yes, it's a constant battle but the more we keep it to a minimum or at the very least watch one show as a family rather than scattering, the more things stay really peaceful around here.
My husband and I both have jobs that keep us on our phones a lot. It took us years to figure out that communication is crucial on this one. Here is what I mean. If we are out on a date night and my husband pulls out his phone and is on it for a good two minutes, I am thinking, "Are you kidding?! What the heck? Hello? Do you even see me?" Blood pressure rises. Etc. Please tell me you can relate. BUT! It is so simple to say, "Babe, I just have to sign this contract and send it off. It will take me two minutes." It seems so simple, but just with that short explanation the resentment never has a chance to creep in.
It's the same for me and the kiddos. If we sit down to watch a show and it's the first time I've had a chance to sit down all day and respond to IG comments, I will just tell them, "Mommy is going to take the first five minutes and respond to my friends." They are cool with it and it keeps me accountable. I do what I need to do and set the phone down. I think kids can easily feel dismissed if they see a phone between us and them. In a world where technology allows me to work from home I am not knocking it. It's just a constant evolution over here of how to manage it so it doesn't have negative effects on our family.
5 | CONSISTENCY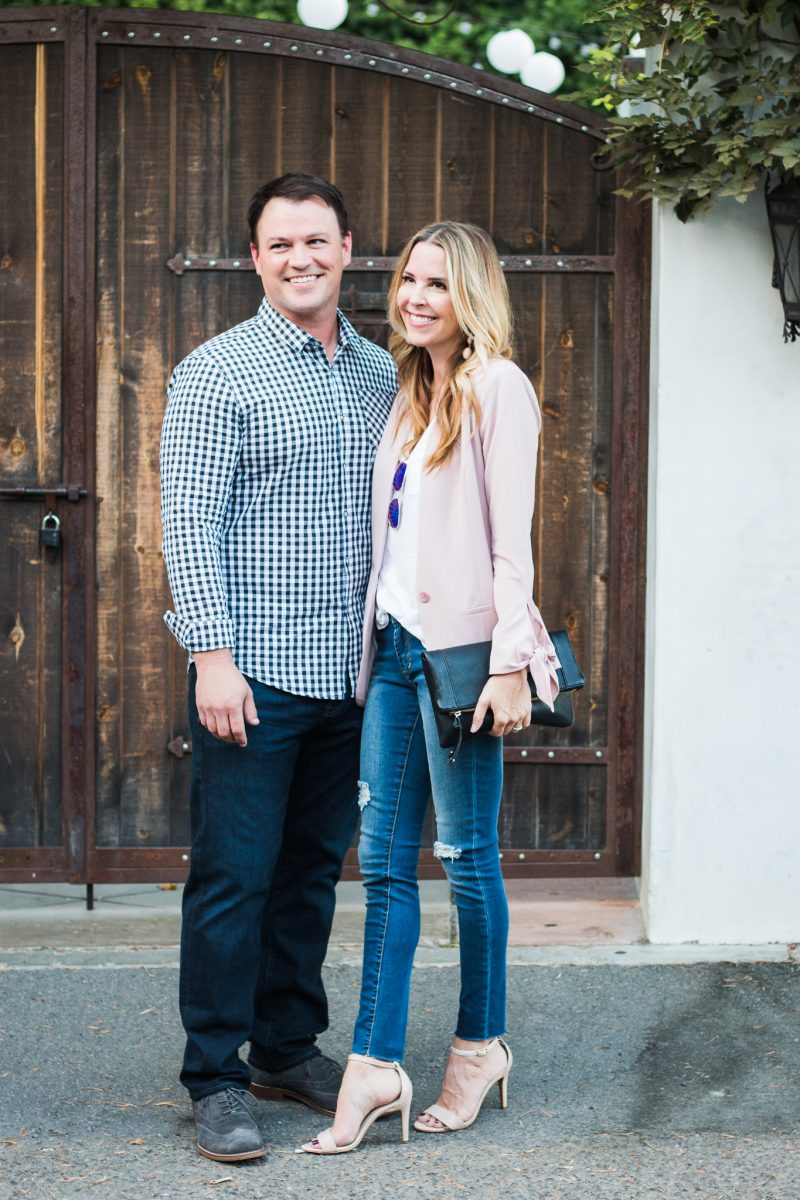 When I started making this list and putting together this blog post I realized that the list was growing. But then it occurred to me that so many of the things I was writing down all belong under the category of consistency. Maybe we are just creatures of habit and that could translate as boring but for us it keeps our ship sailing and moving forward.
The kids do their homework right after school. They have since kindergarten. We make it a point to sit down to dinner every night as a family. It's our favorite part of the day. My daughter sets the table, my son helps do the dishes and we have a routine in place. We talk about our days, laugh, share stories, etc. We all have consistent bedtimes. We make sure we uphold family traditions on a regular basis. I think all of these things add up to create a system the children (and us) can count on. Then when life gets crazy and difficult (which it always does) those consistencies help provide a sense of safety and structure. We all like to count on things and know what to expect. Those are just some of the ways we keep life consistent over here.
Shirts Under $100

Apparently the hubs likes to keep his wardrobe consistent, too! Gingham is his thing. Look, the guy knows how to rock a checked shirt so it's all good in my book. At least I know what to expect on date night! xo We found this one for under $60 and the fit is awesome. He is also a pullover guy and this is one of his favorites. He rarely finds shoes he loves so these were a big score. So great for Fall and I love the style.
Shoes Under $100

Just a heads up that my jeans are finally back in stock. Love them and wear them all the time. Can't beat the price.
Thanks for letting me share a few of the things that work for us. I would love to hear what you all do to stay connected in this overwhelming world we live in. The more we can learn from each other, the better.
*Proud to partner with Nordstrom on this post and thanks to my sis for the photos. Affiliate links used.