Good morning. Sharing the penultimate episode of Fixer Upper this morning and some of the major takeaways. I have to admit I am so bummed that this show is coming to an end. On the other hand, I completely understand Chip and Jo's need to focus on family and the rest of their businesses. I have loved watching them turn neglected or outdated houses into charming and inviting homes. They truly have a gift. This was one of my favorite transformations to date.
CALMING AND BRIGHT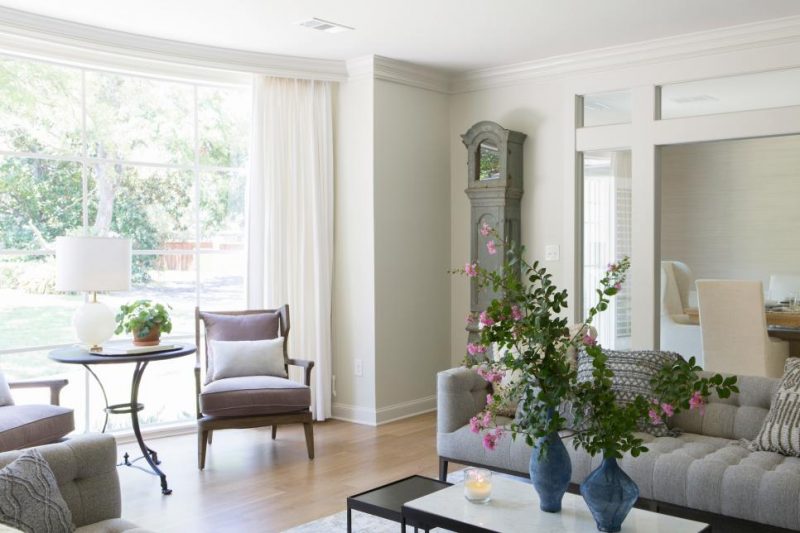 This episode struck me because it blended some of the styles we love most. It seemed like a beautiful blend of traditional, French country and a touch of modern. I love how light and bright it is.
Takeaway #1: Make it Yours
One of the things I love about this show so much is that Chip and Jo really listen to their clients and infuse that style in the design. This couple was less farmhouse and more traditional and it truly reflected in the outcome of this home. In a world where we are inundated with inspiration (Instagram, Pinterest, Blogs, Catalogs, etc) it can be hard to really find your own style. It's so important to go with what makes you happy rather than any passing trend. Doing your own style well trumps trying to emulate someone else's any day.
Takeaway #2: Blend Styles
Because many of the homes in the past season have leaned toward the farmhouse style, I've really loved watching this season as they have blended the owner's styles in a cohesive way. I have always been a big believer in mixing design styles and elements. It's especially helpful if you and your spouse like different design genres. It's ok to blend a mid-century modern sofa (like the one above) with a traditional grandfather clock. Just be sure the color tones are in the same family.
THE KITCHEN
Takeaway #3: Incorporate Wood Tones
There is nothing cold about this white kitchen because of all of the warm wood elements. I am obsessed with the doors on either side of the range. So gorgeous. The wood beams, stools, and island all create a really warm and inviting feeling. Maybe you can't swap out any major elements right now, but can you add wood picture frames to your walls? Can you buy a wood ladder to hang some throw blankets on? Look around to see if a wood element here or there would create a warmer environment.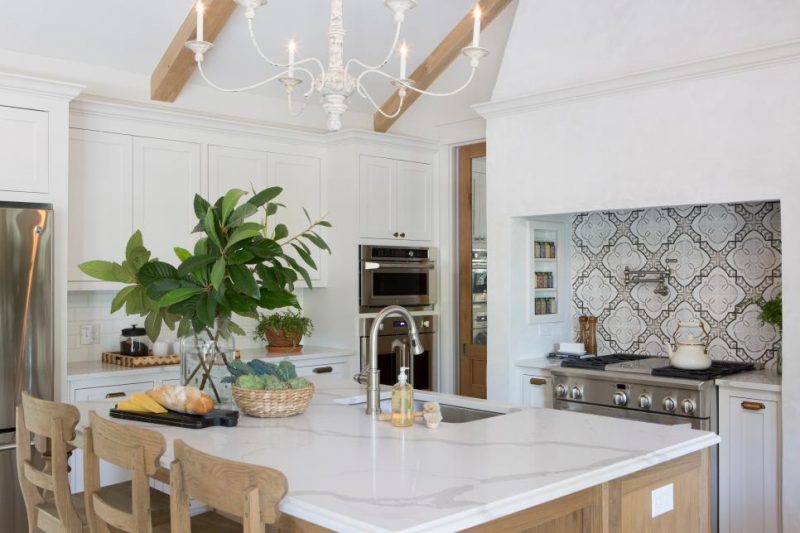 Takeaway #5: Make a Bold Statement
That backsplash is speaking my language. I LOVE a big bold statement here and there. I really do. And doing it on a small footprint like this backsplash is ideal. It's not a major commitment and could be changed down the road. But imagine this kitchen without that. It would fall flat. Still beautiful, but it would lack the energy that the tile brings. And yet the subtle colors keep it all very consistent. We just used a bold tile in our pantry and it makes me happy every time I go in there.
Takeaway #6: Incorporate Foraged Greens
My favorite trick of all time. Go out and cut some greens! Just the other day we had a photo shoot at the house (coming to a blog near you!) and my husband cut a few branches from one of our trees to fill a large vase. It transformed the space. Not joking. It's amazing what large-scale greens can do to visually fill a space. They also add that natural element that every room needs.
THE BEFORE
Takeaway #7: Considering Flipping
Not flipping a house. I mean that would be fun, too! It's actually my dream but we will save that for another day. Consider flipping what you see in the room. If you are house hunting and needing inspiration, try doing what Jo did. She took everything that was wood and painted it. Then she lightened the beams. Would that work in your space? Can you picture a space looking entirely different by switching a couple of elements?
Takeaway #8: Switch up Paint and Flooring
Speaking of a couple of elements. Any space is instantly made new again with paint and flooring. That is what we changed when we moved in. Check out the before and after.  Those two elements can overhaul a home and make it yours. While flooring can be an expense, there really are so many affordable options these days and it can make a home look completely different.
A GREAT ROOM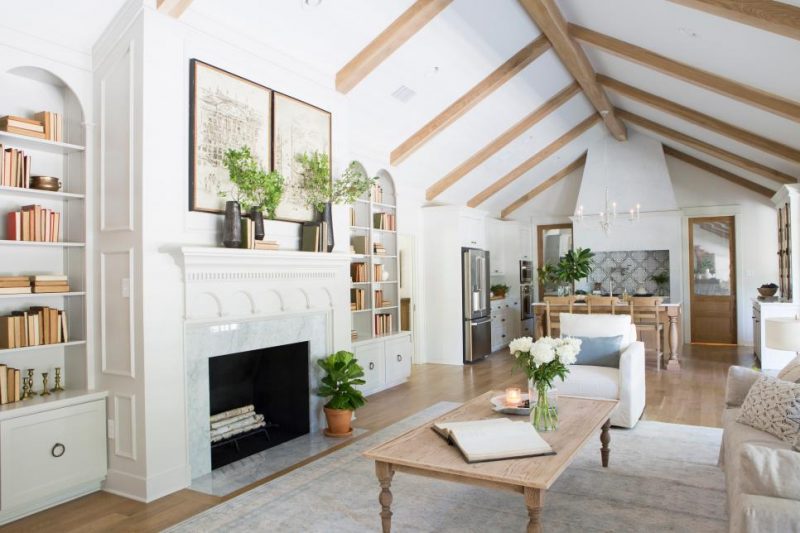 Takeaway #9: Double Up on the Mantel
Do you have a large footprint over your mantel? Consider two prints next to one another. I love the symmetry of this and it allows you to create a grand feel.
Takeaway #10: Add Trim Where Possible
Woodwork is everything. You don't need to spend a ton of money, though. Look at how the picture frame molding on the end of the fireplace creates interest. That is beautiful and not difficult. If you are handy you can even do that yourself. We were amazed at how easy shiplap was to install in our latest home addition (and inexpensive) and yet it made such a huge impact.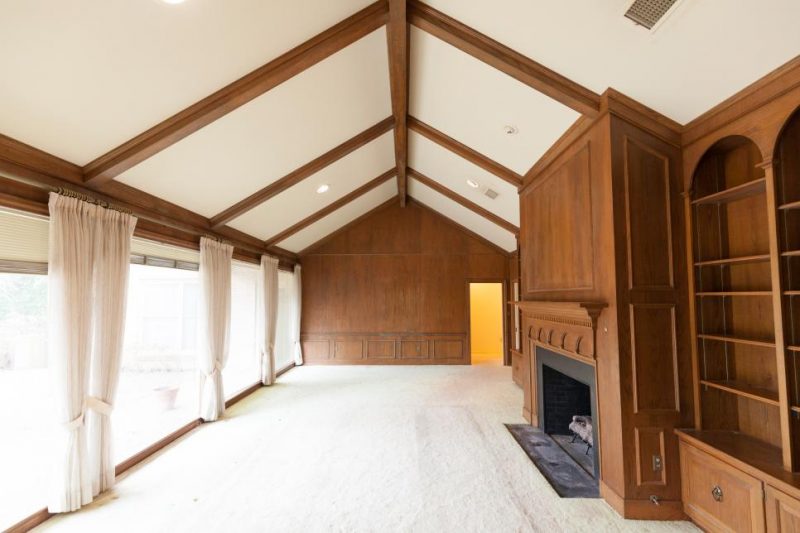 Takeaway #11: Keep it Neutral
I don't think you can ever go wrong with keeping a room neutral. Neutral doesn't mean boring. Wood elements and greens give it energy. Then you can add any burst of color you like. Maybe you are loving pink right now and can add in a couple of throw pillows. Or when Christmas rolls around you can bring on the red plaid pillows. There is so much versatility when you keep the basics neutral and calm.
DINING ROOM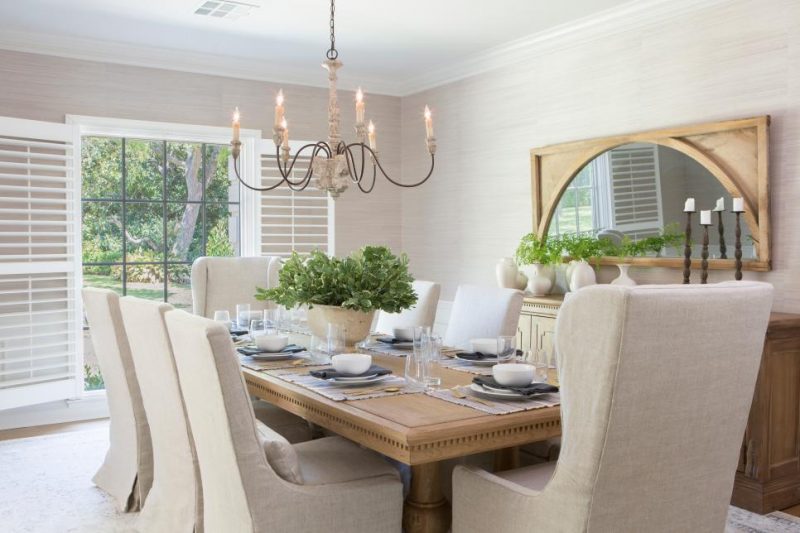 Takeaway #12: 
This is another space that I love to keep neutral and clean. It's so much fun to add colorful decor for different holidays or events. I love how Jo kept this formal dining room comfortable and casual. It's not too stuffy. It makes you want to pull up a chair and relax over a delicious meal. My kind of room. I found this table (great reviews) and it reminded me so much of this one.
SHOP THIS EPISODE

CHIP AND JO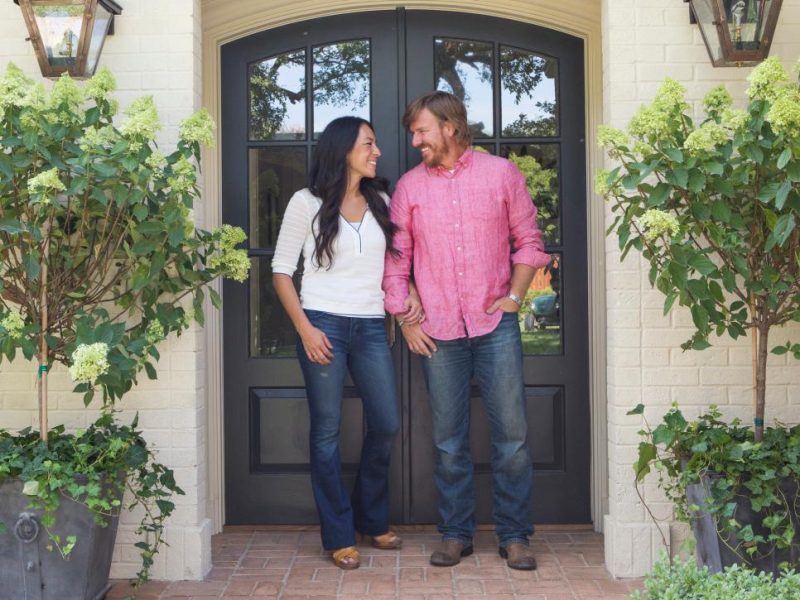 all photos by Jennifer Boomer | Verbatim photo agency
The Most Important Takeaway: Be a Team
This photo speaks volumes. I've recently read both of the Gaines' books and I am impressed beyond measure with this couple's ability to not only love one another but love their marriage. Chip Gaines said something really interesting. He said that they give each other space to be who they are. That is a beautiful sentiment.
Building on each other's strengths, accepting one another's weaknesses. Signs of a beautiful team. These two have accomplished so much and it's a joy to watch them go through this adventure together. I will miss their show but I am excited to see what the future holds for these two.
Now let's go forth and make it a great day, shall we! See you back here tomorrow!
*To see all of my Fixer Upper Takeaways head to this page!