Fourth of July is upon us, my friends. It's by far one of my favorite holidays. We always spend it with dear friends and I love being outside all day long. We like to add festive touches to the day whether it be with what we serve or what we wear. It's a time to celebrate our great country and I've rounded up some ideas for everyone.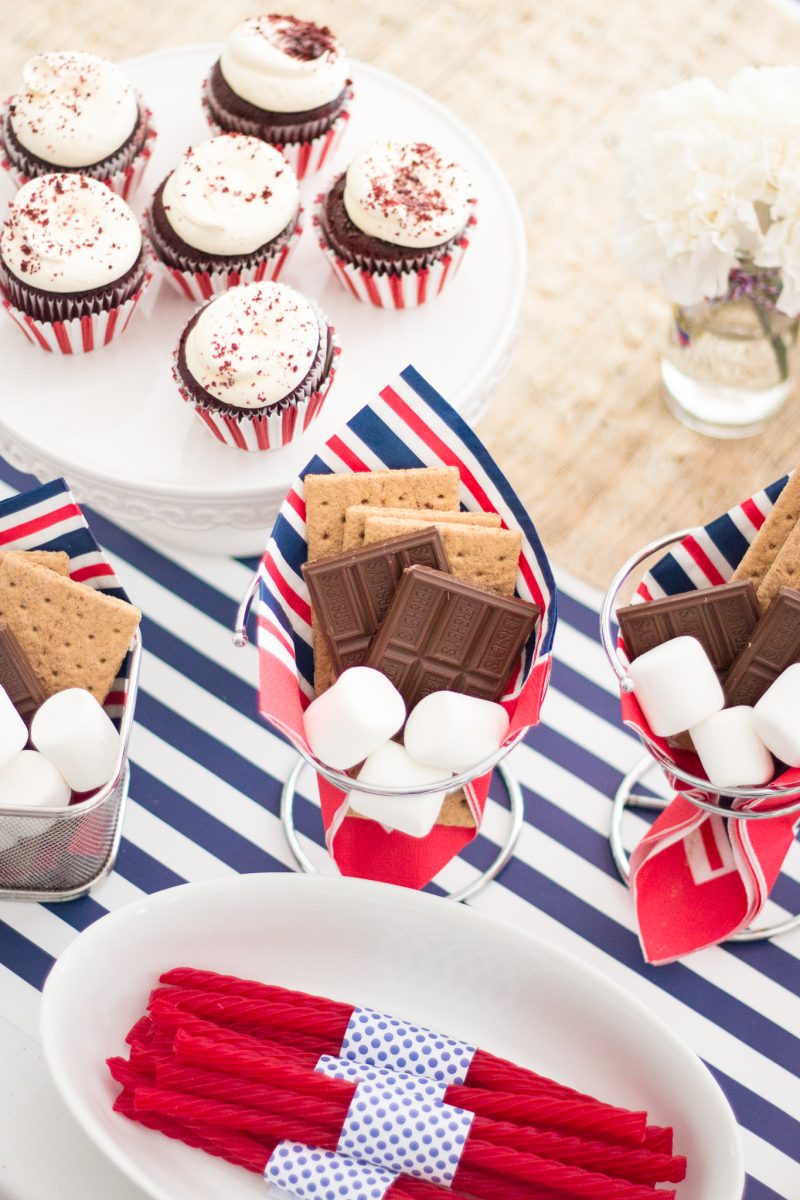 Fourth of July is one of my very favorite holidays. I love doing simple things to make the day special. All of these are really easy and can be seen here.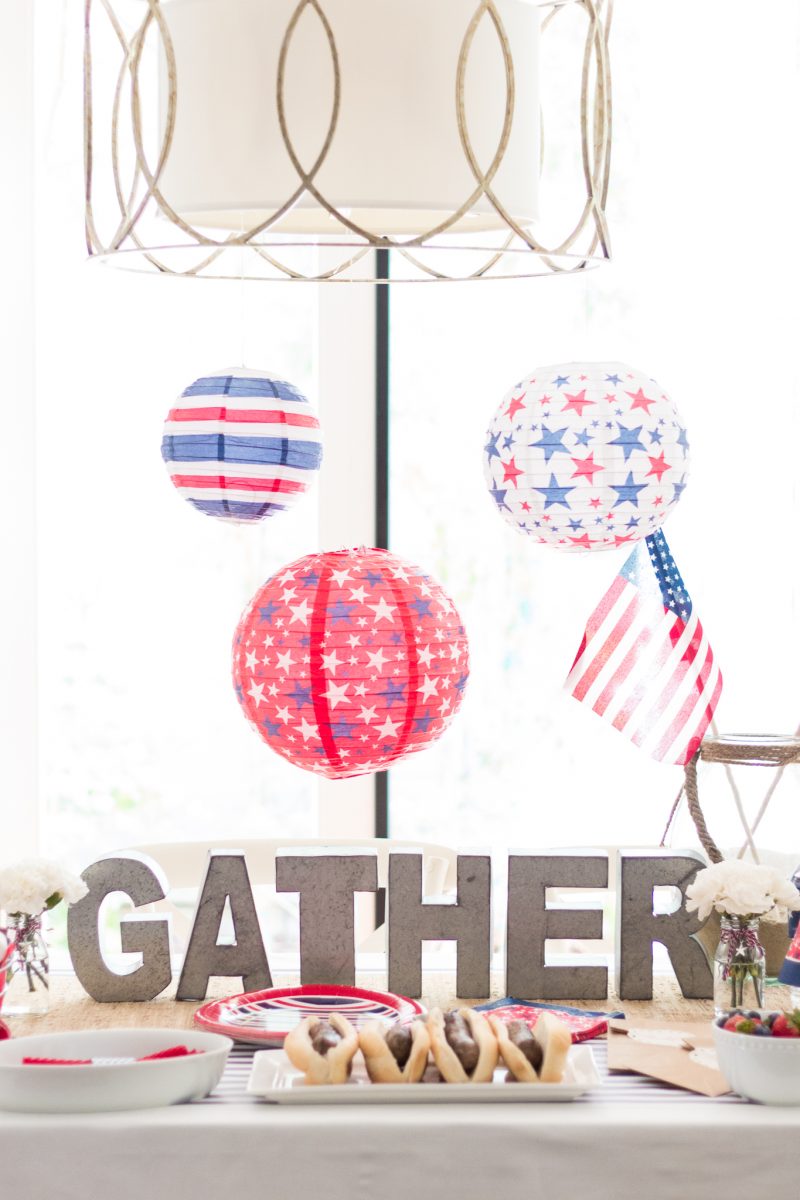 see all of these ideas here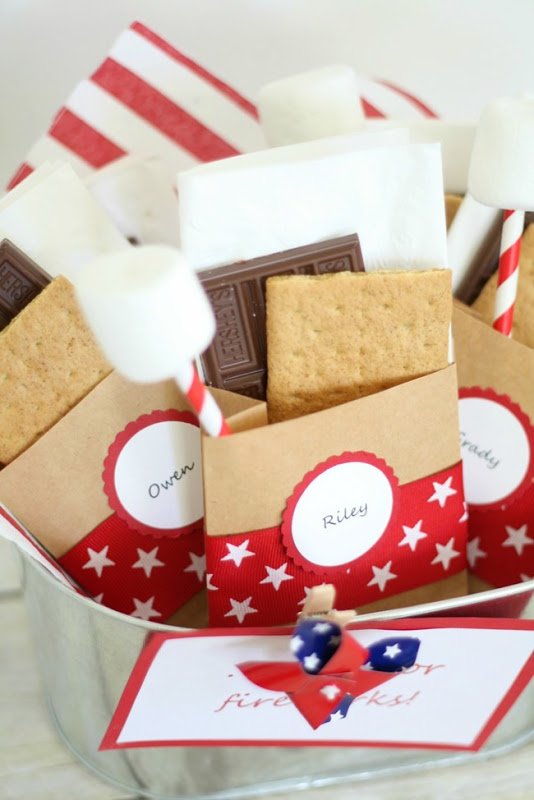 S'more packets that are easy to make!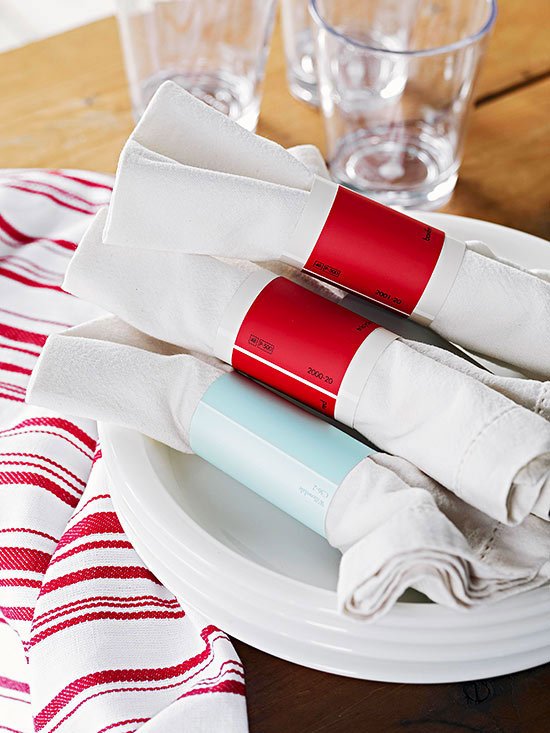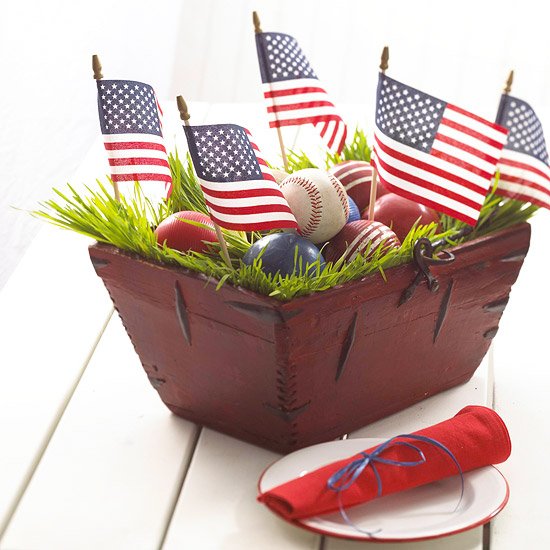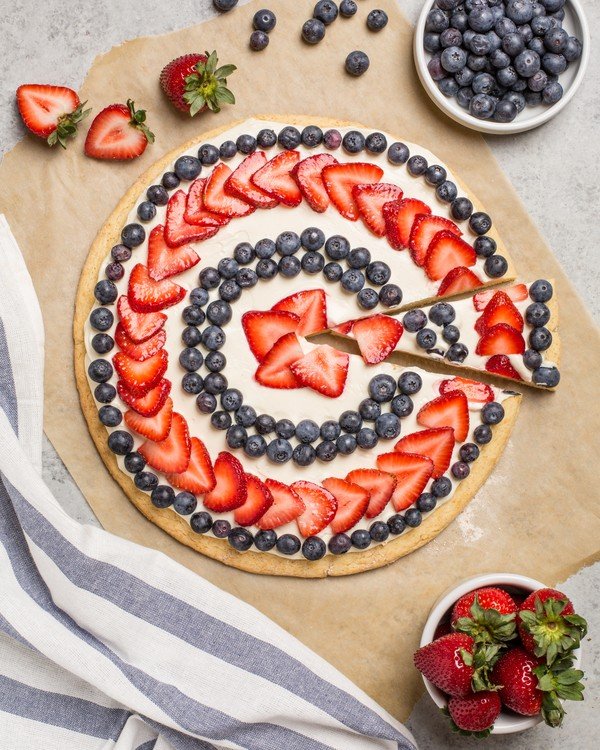 scrumptious dessert from hellobee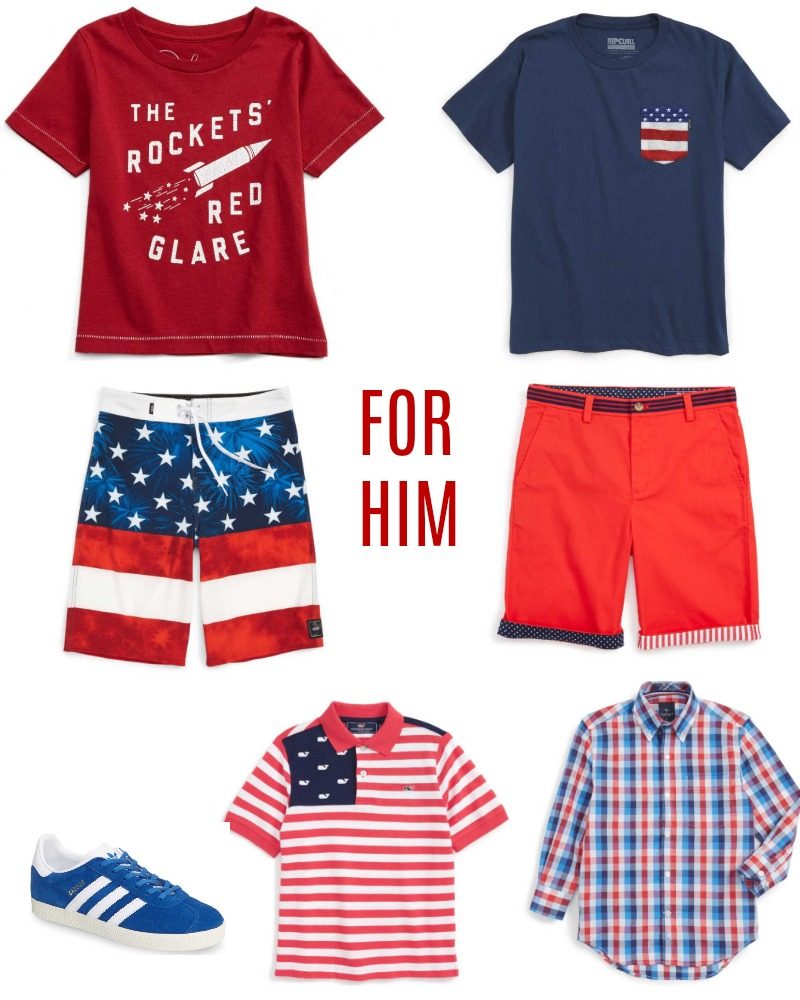 Shop These Finds for Him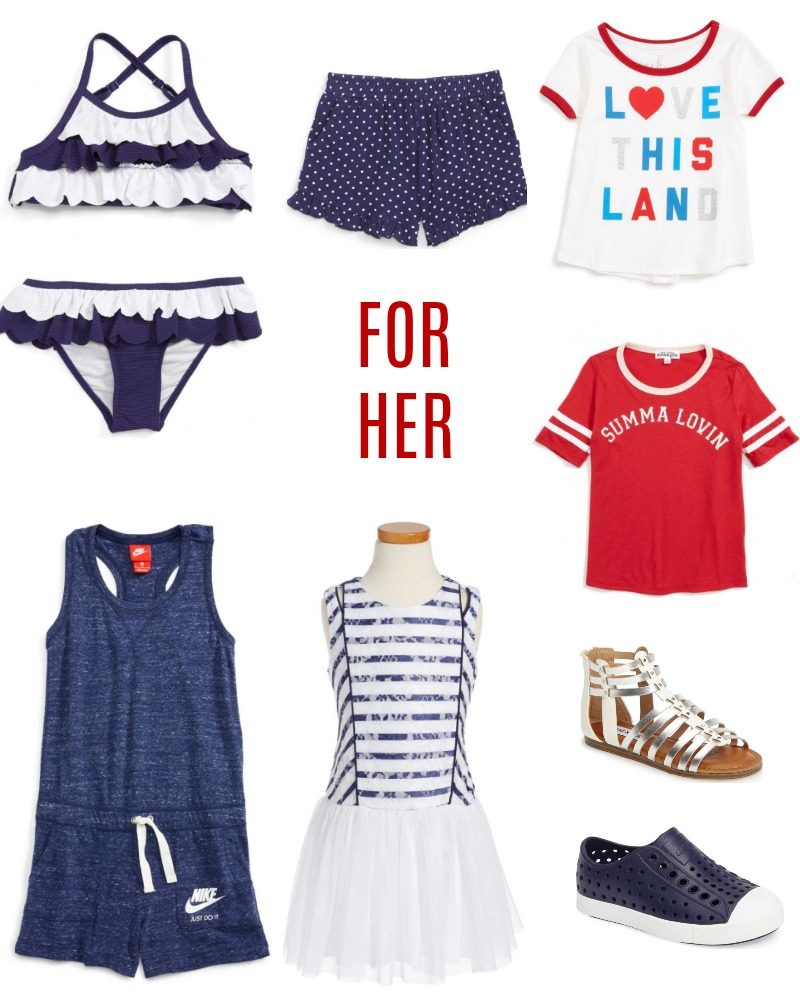 Shop These Finds For Her

That little swimsuit!!! Oh my goodness. May I have one in my size? Also love those polka dot shorts.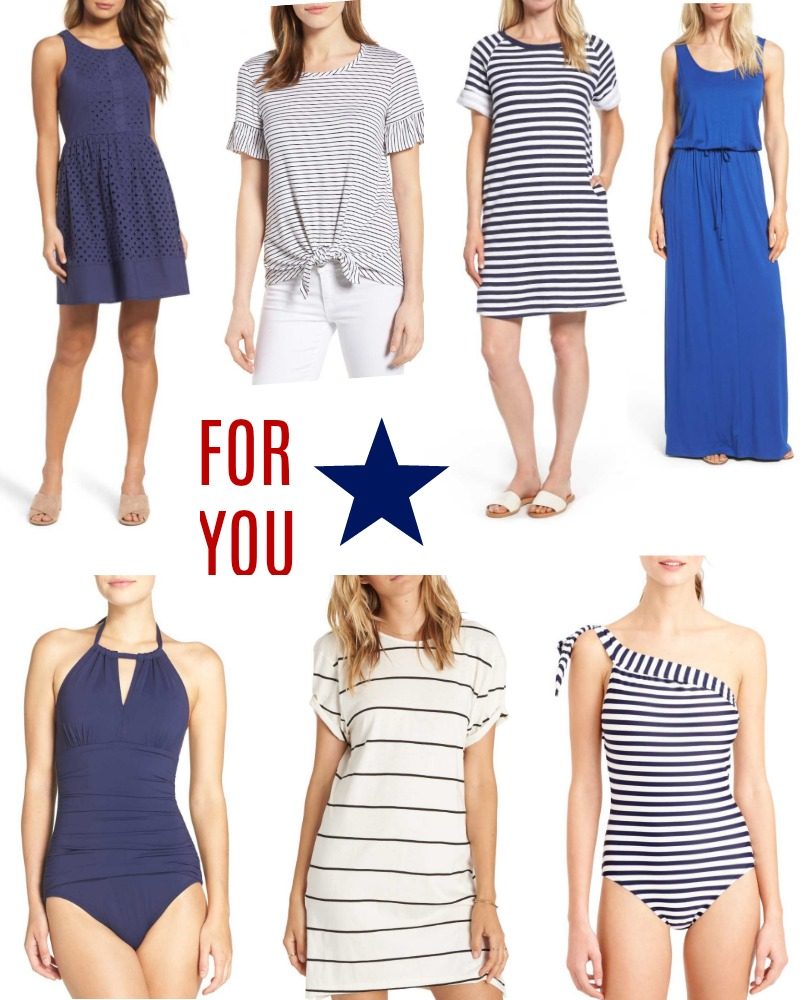 Shop These Finds for You

That striped swimsuit is so darn cute. Apparently I am drawn to navy and white. But red is more your thing, check out this top under $40. This striped sundress is also so gorgeous. Something very romantic about it.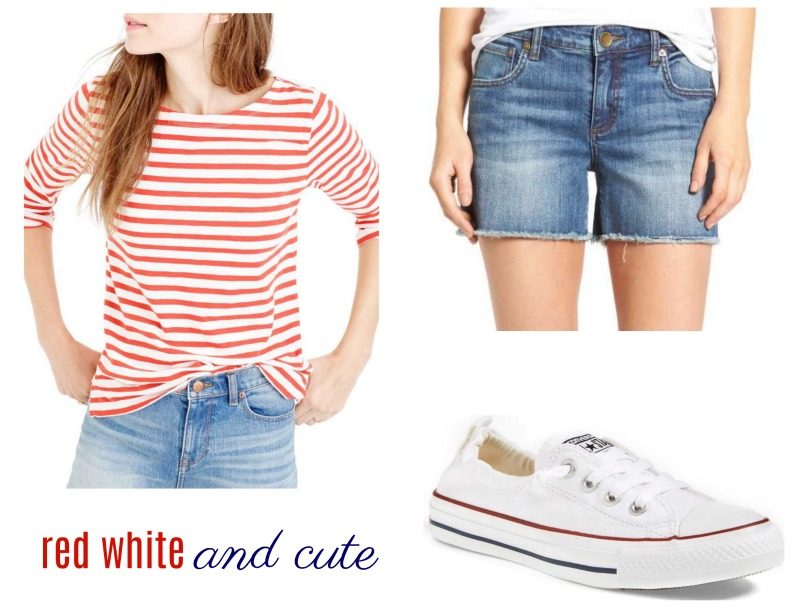 Sort of in love with this outfit. It just works, right. Simple, classic and comfy. Sign me up. The shorts are great if you prefer something a bit longer but still have that casual, chic look.

stripes | red sandals | converse
A little something for everyone. I have always pined over a pair of Tory Burch sandals. I don't have a pair but I do have the other sandals in a tan and the converse. Both so comfy and cute.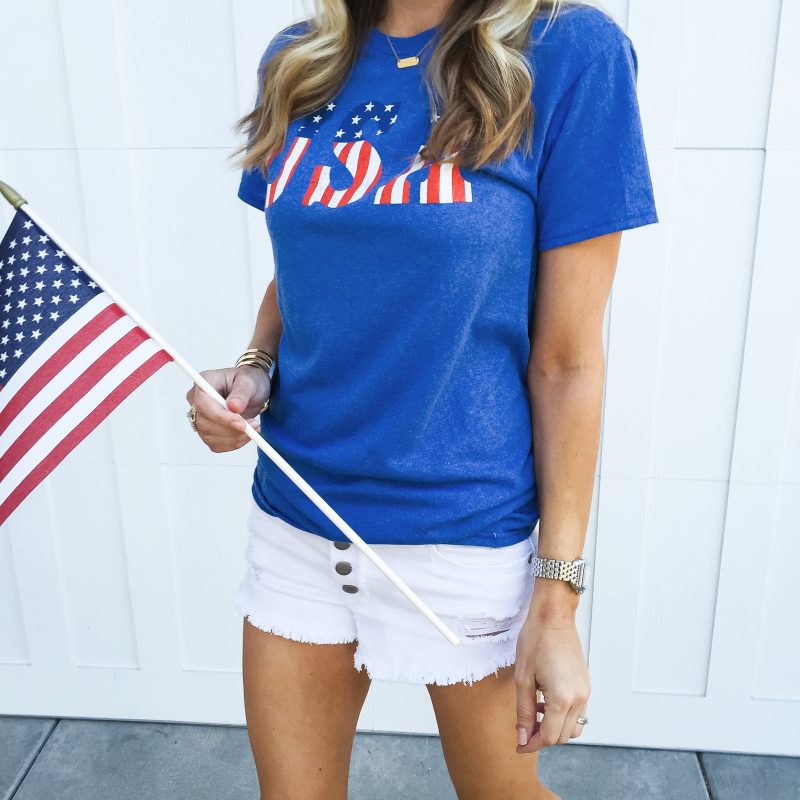 A heads up that Michaels has some really cute t-shirts on sale for $5. So if you are just wanting to grab an easy t-shirt for the day, you can cruise into your local store. I paired mine with my favorite white denim shorts and strappy sandals. 
What are your plans for the Fourth? Do you do the same thing every year or do you like to switch it up?
Hope you have a productive day. Fingers crossed we can get some relief for our son. He has been sick for quite some time and the poor thing is breaking my heart. Off to the doctor. Again. Wish us luck.