Not sure about you, but it's taking us a bit of time to acclimate to summer. Hence my absence this week. Hoping to find our rhythm soon! Every year the Fourth of July sneaks up on us. We have an annual tradition of running in a neighborhood race and then gathering with dear friends for an afternoon party and fireworks show. Our neighborhood puts on a crazy great show that brings me to tears every year. And usually we are throwing things together at the very last minute so I thought I would snoop around and gather ideas early. And of course, share them with you. (You can follow things I am pinning over on Pinterest) Here is some fantastic Fourth of July inspiration to get us all in the spirit.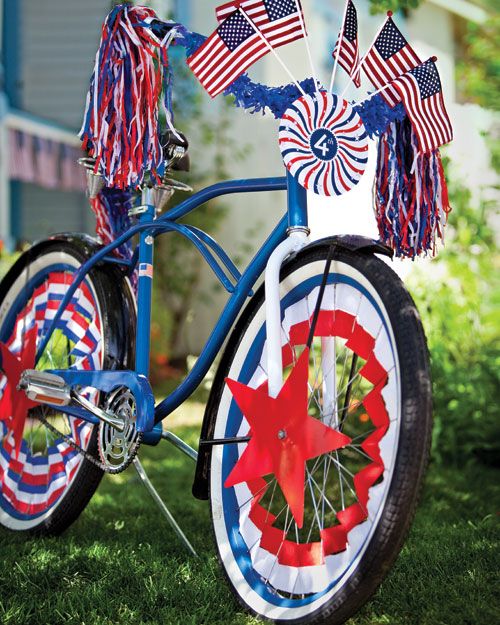 First up is transportation! On the Fourth we do plenty of bike riding and the kids love to decorate their bikes. Amazing inspiration and printables. Maybe start a bike parade in our own neighborhood if you don't have one. Creates such fun memories for the kids.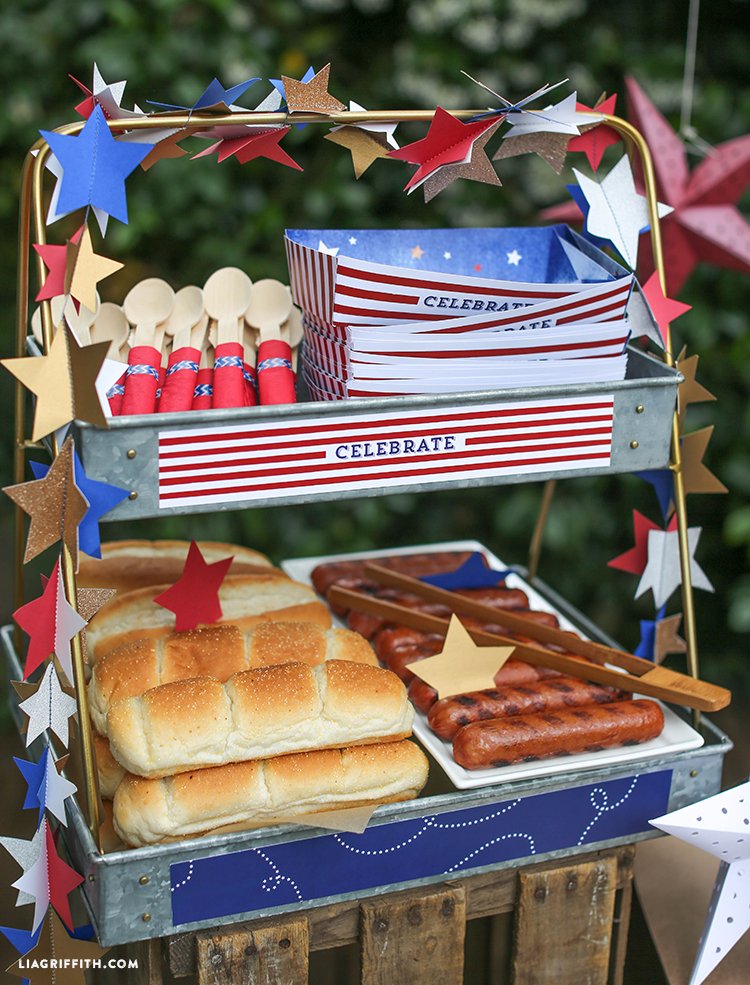 No joke. I am dying over Lia's hot dog bar. You have to go see the whole things. The way she presented the toppings is genius and I am hoping the entire thing magically shows up at our party this year.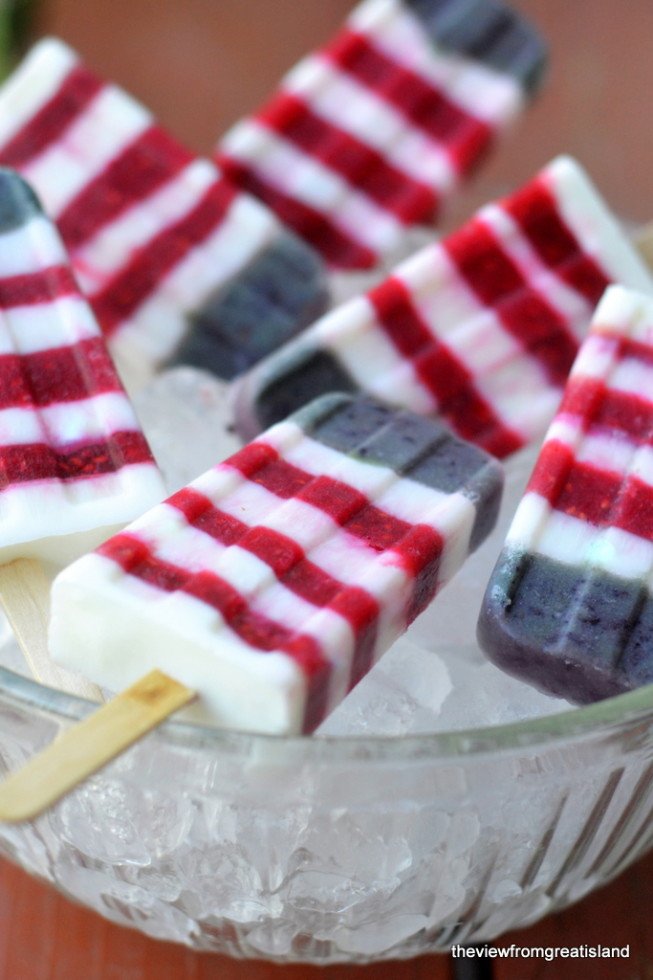 via the view from great island
Time for dessert and I say yes, please to these. Yogurt pops that are show stoppers!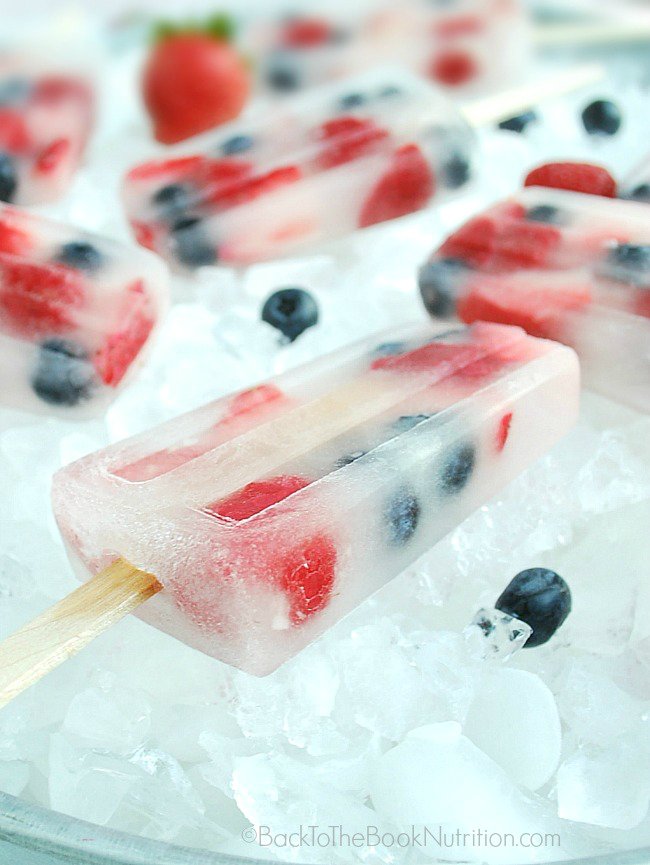 via back to the book nutrition 
We all know that coconut water has been striking a cord lately and is super healthy for us. I never even thought to make popsicles from it. Smart smart smart!!! And they look so refreshing. My children will love these.

And because I live with a bunch of book worms, I'm thinking these trivia cards would be super fun. I love this idea for our annual pancake breakfast on the 4th.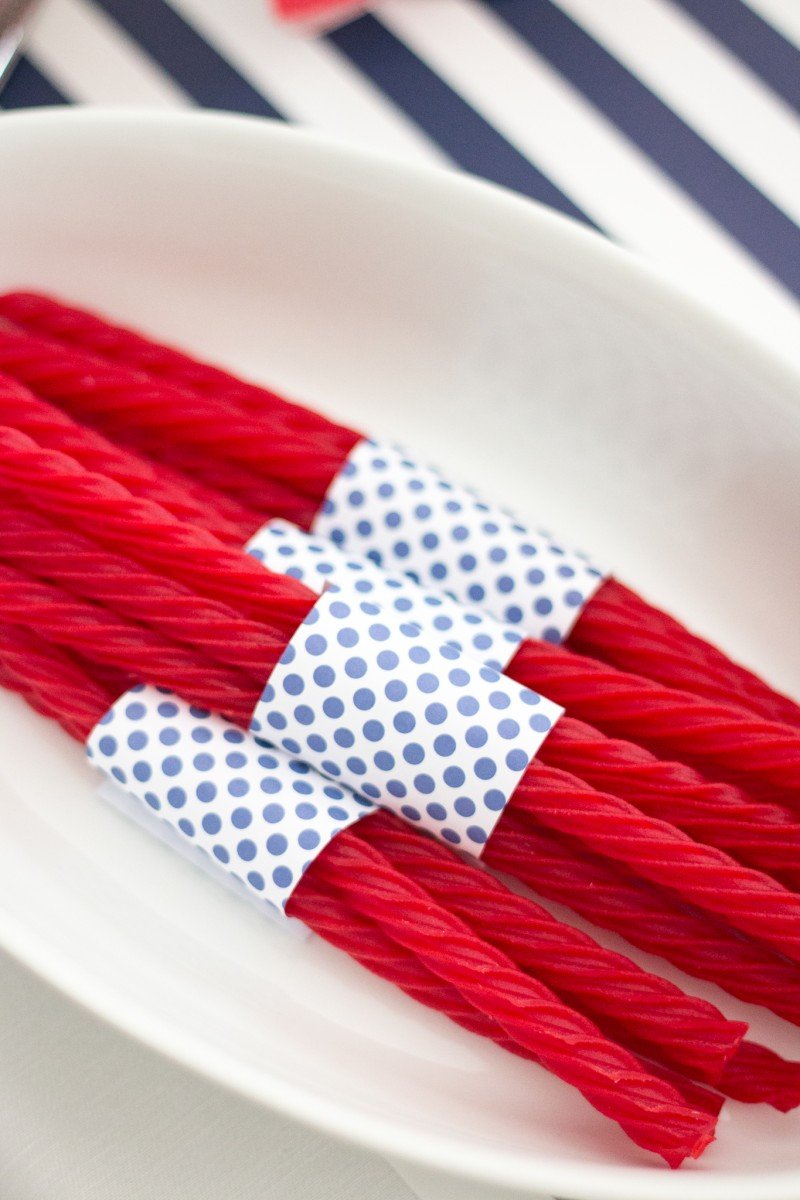 I recently showed you a 4th of July setup of my own and these wrapped red vines are a hit every year for watching the fireworks. Easy to transport and the kids love them. Also. . . no mess! Win win!
Fourth of July calls for s'mores don't you think? No matter how you package them, kids and adults love these. And this year we are trying something new thanks to my friend, Carmel. She suggested using chocolate chip cookies! Ummm?! My mouth is watering already.
This image stopped me in my tracks. How stinking adorable. This was from a wedding and I think it's pretty darn amazing. What to wear on the Fourth has been a major deal since I was little. I LOVED figuring out what to wear to our annual family party each year. And yes, we may or may not be the family that goes all out with our red, white and blue on the 4th. So here are some darling pieces I spotted. I'm planning ahead because last year I was running up the road to our nearest Target to scramble for something cute and everything was sold out.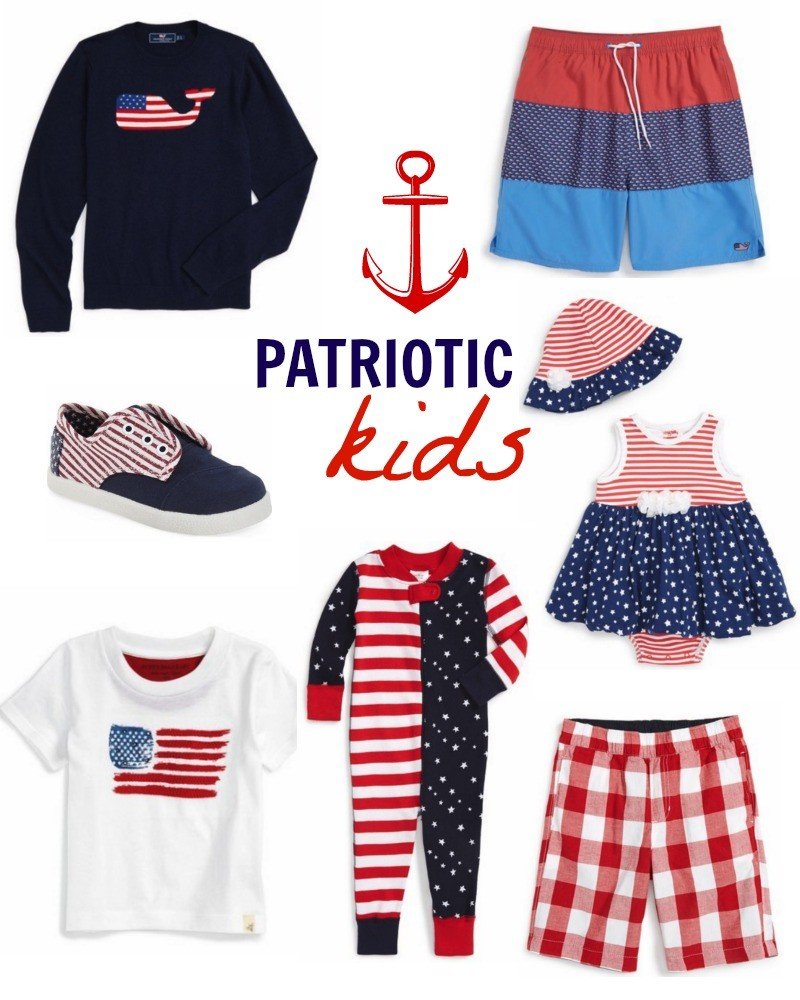 These picks make me want another baby. Well, not entirely, but you know what I mean. I love a snuggly baby in pajamas and these are so cute. Wondering if my son will want to rock the gingham shorts!
Patriotic Kids

And there are so many styles that will last long after the 4th of July. I love these cute dresses below. Wish they came in my size.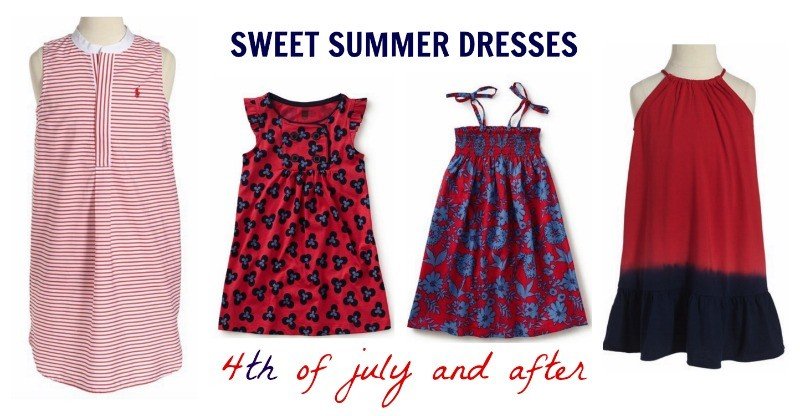 And what about the adults? Do you wear red, white and blue? Here are some darling picks that will get you in the holiday spirit.
All so cute. If I had my way, I would be in that cute romper. Although the 77 shirt and some cut offs are tempting, too. One of my favorite plaid shirts is 40% off and would also be cute for a 4th celebration. No matter how you choose to honor the red, white and blue I hope you have a ton of fun doing so!
Red, White and Blue

Happy Friday, everyone!!!! I'm so ready for the weekend. Looking forward to celebrating my dad as well as my husband. And to all of the fathers who put their families first, we salute you. xo
*affiliate links used