Spring!!! It's around the corner and I'm starting to feel the urge to get things cleared out and cleaned out. It's also the time of year when I get to offer you a free kit of my favorite Mrs. Meyer's scents to get the ball rolling in your own home. I recently came back from a trip and while my husband did an amazing job of keeping the house picked up, it's time for a good thorough cleaning.
SPRING CLEANING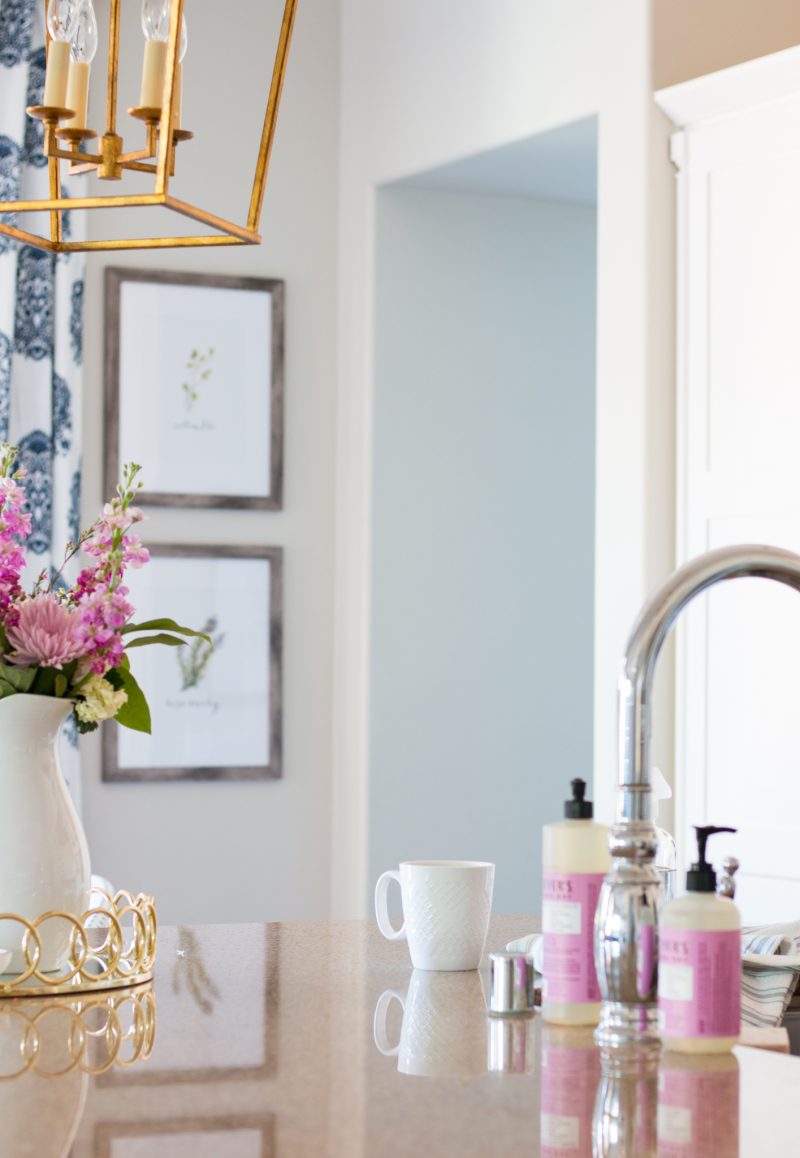 A little bit of coffee, fresh smelling scents and clean counters. I'll take it. So what is Grove Collaborative? It's a company dedicated to providing natural and effective products to your doorstep. I wish I had known about it sooner. All of the brands they carry align with their standards and it couldn't be easier to use. What drew me to Grove is that I already use the products they carry but now I can get them cheaper and delivered to my door. You know what that means? I am not throwing extra things in my cart while shopping in store and where I always spend more money. I now get standard necessities like paper towels, toilet paper, cleaning products,  hand creams, and sunscreen sent to my home.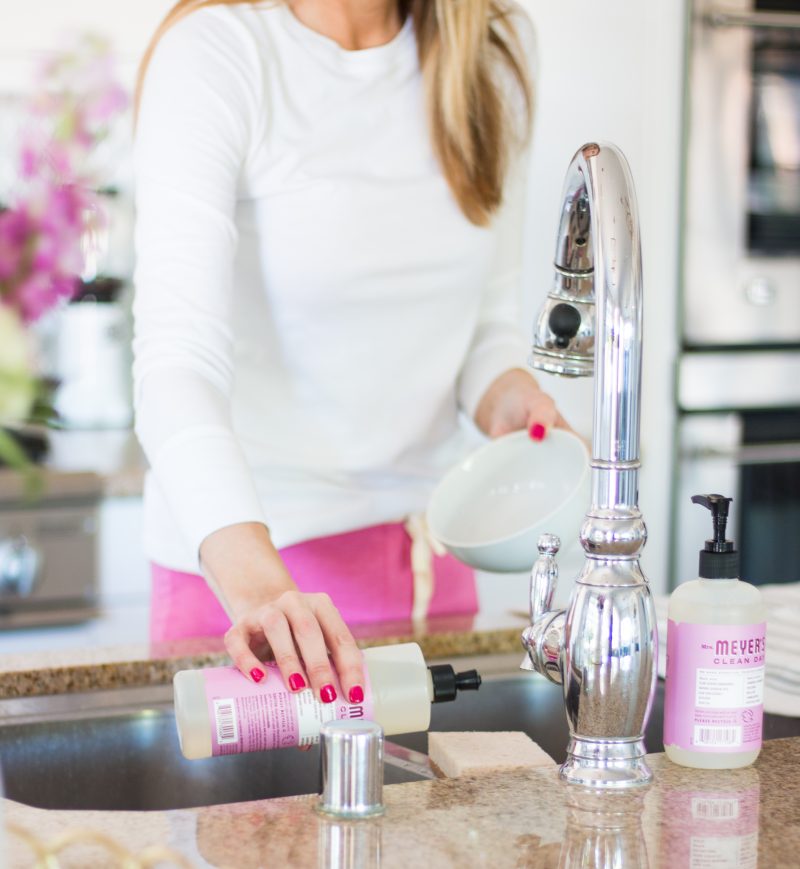 While I don't love the idea of actually spending a morning cleaning, I do love the alone time and use it as a chance to crank up the tunes and let my mind wander. I always start in the kitchen. For me, if my kitchen is clean I feel like I am off to a great start for the day.
FREE KIT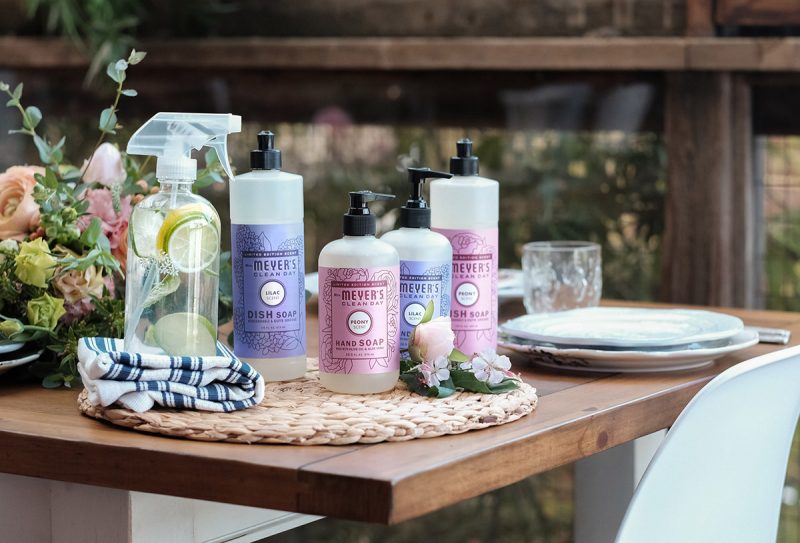 When you place your first Grove order of $20, you'll get a free seasonal kit to help you get a jumpstart on your spring cleaning. Here's what's included: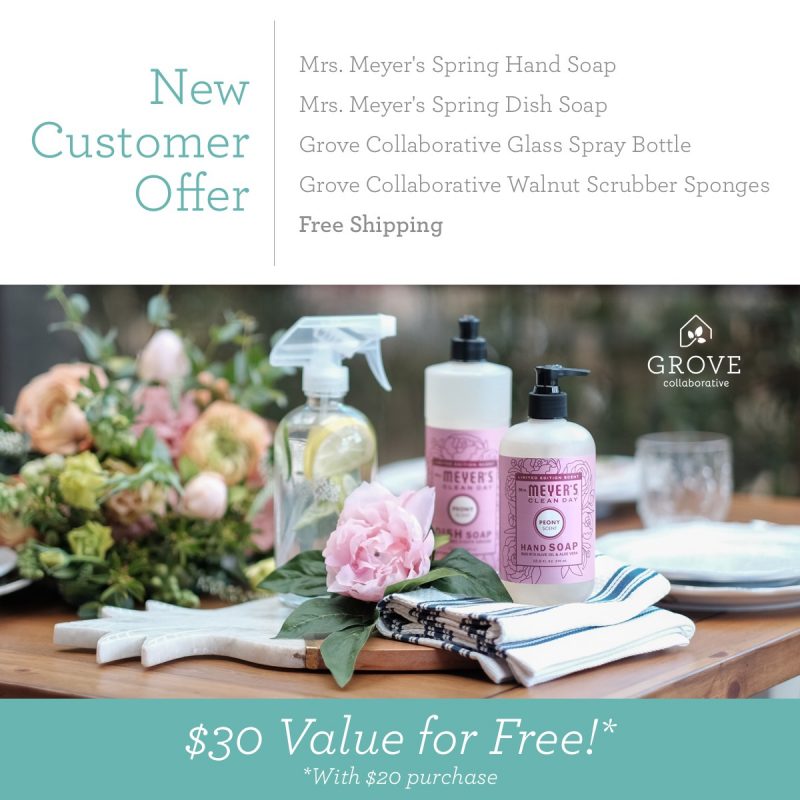 To get your kit, sign up for Grove Collaborative here and the offer will be automatically added to your cart.  You can customize your order by adding or removing items – as long as your order is a minimum of $20, you'll qualify for the offer. There are even beauty products and things I like to order for the kiddos.

If you're already a customer, you'll receive a Grove Collaborative Spray Bottle for 50% off – perfect for making your own fresh scented cleaner!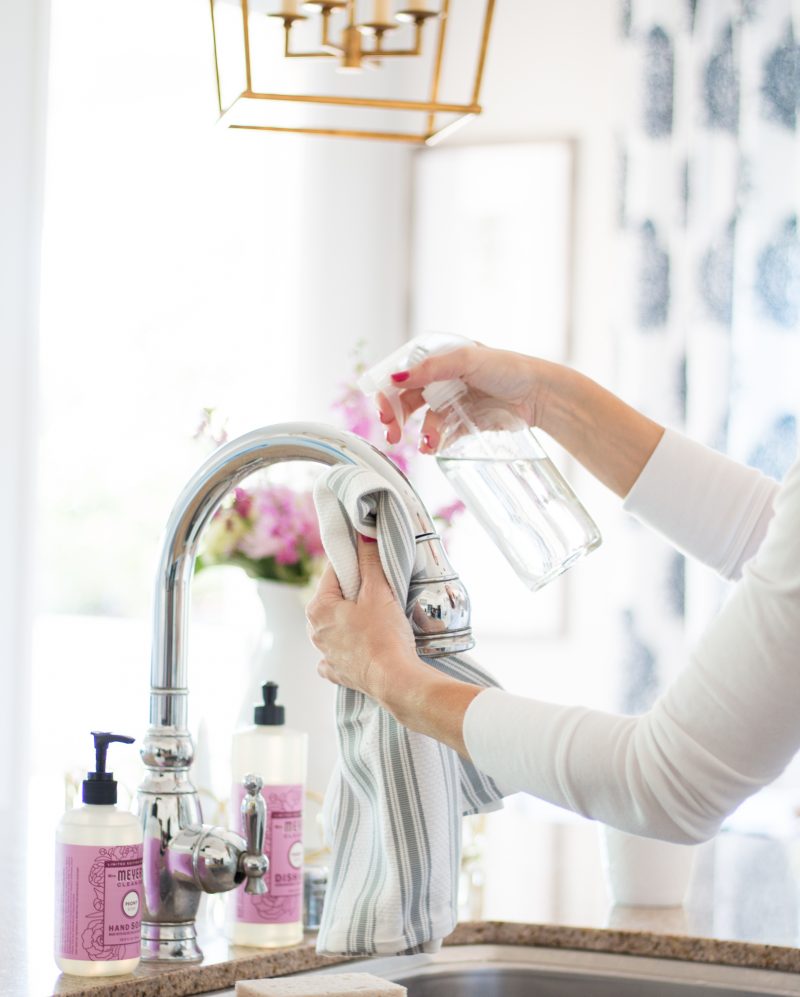 The Mrs. Meyers soaps come in two limited edition spring scents, peony and lilac. Because they are a blend of essential oils and plant-derived ingredients, they don't smell artificial — just light and pretty. The prices are cheaper than Target which is a plus in my book.
CLEANING TIP: Use a glass bottle filled with vinegar and water to spray down your faucet. It keeps it shiny and pretty. I also use the same mixture to clean the glass tray I keep on my countertop.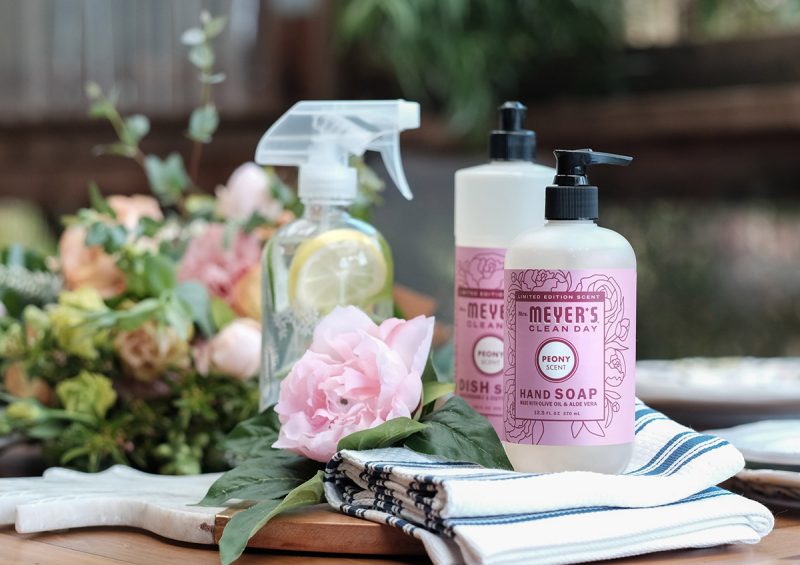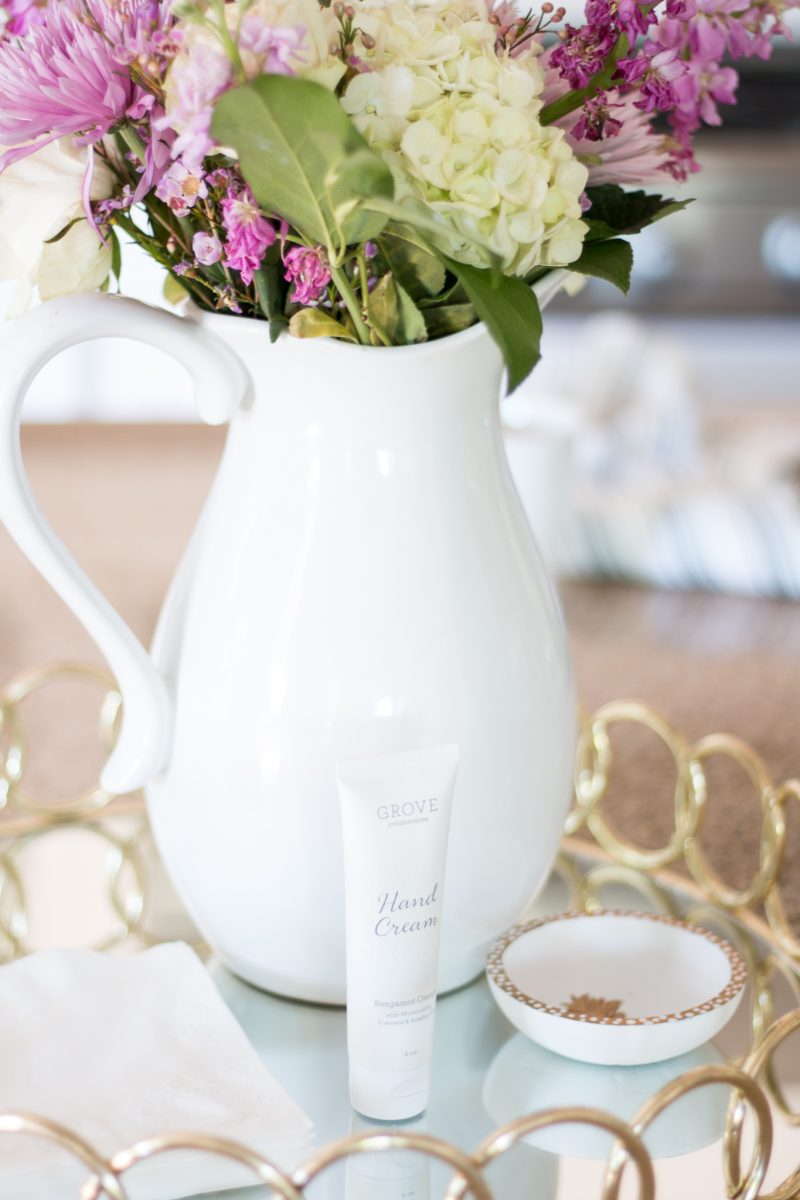 One of the unexpected benefits of my Grove subscription is that I've discovered so many great natural products. I now keep this hand cream on my kitchen counter and use it each time I finish doing the dishes.
The Grove VIP membership helps you save with free shipping, price matching, exclusive sales, and free full-size gifts. When you submit your first Grove order, you'll be signed up for the free 60 day VIP trial. I highly recommend taking advantage of the free shipping and personal service that comes with this membership so you can check it out for yourself. 
THREE EASY STEPS
To receive this offer, your order needs to be a minimum of $20. Choose the combination of products and scents you love and receive your first box within a few days.

You made it! Click Finish & Pay and place your order.

Hope this helps you get a jump on your Spring cleaning! Keep me posted!
*Proud to partner with Grove Collaborative. Affiliate links used.