I came across these images from Horchow. I think they are jut beautiful. There is something about the mix of the stenciled wall, mirror, and pop of blue in this first image that makes me swoon. I suppose the gorgeous natural light coming in from  the French doors isn't hurting either. And that chair. Dreamy. I am about to take on a stenciled wall . . . stay tuned and wish me luck!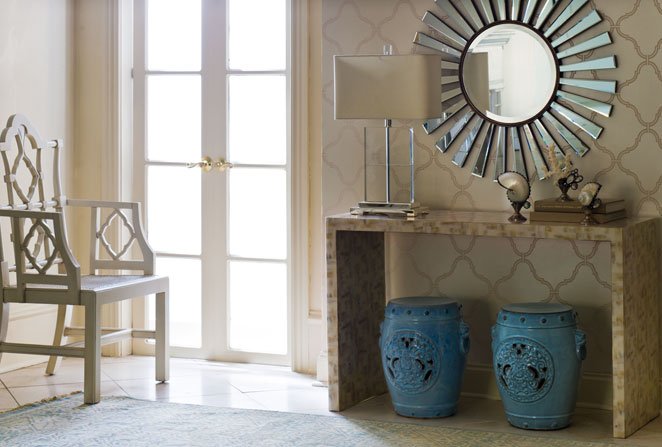 This color is similar to my bedroom, so of course it has me thinking, "Hmmmm . . . do I need a beautiful desk and chair like that."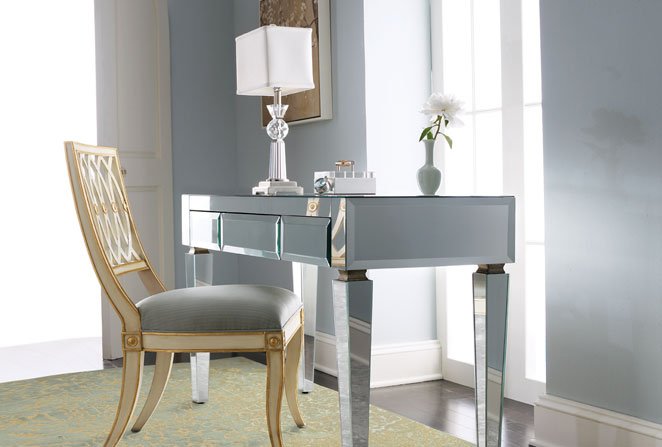 I recently saw a piece just like this one at HomeGoods. This whole space is perfect to me.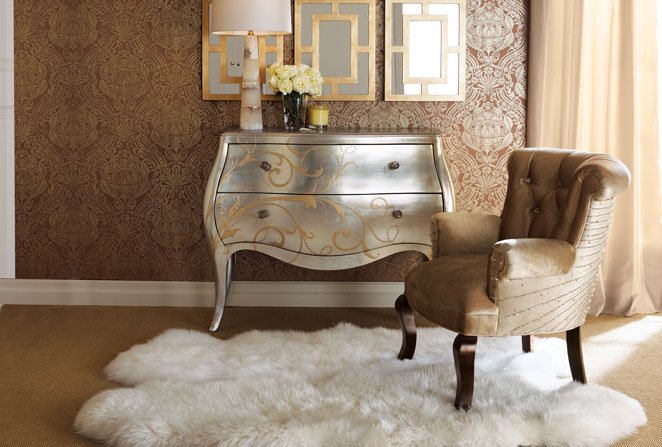 And this bathroom reads more like a gorgeous entry way or sitting area. So beautiful. Great fabric on the chair.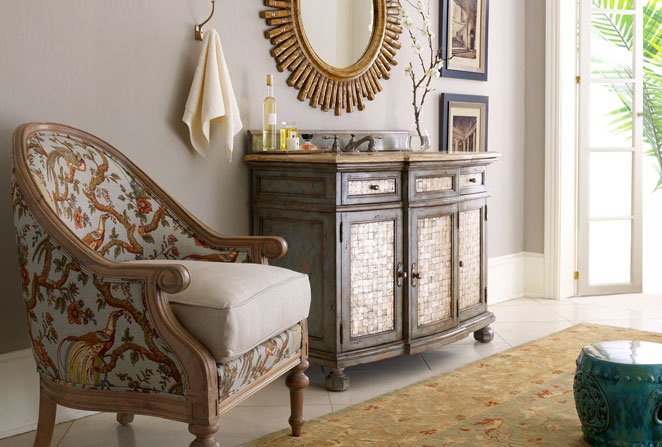 Happy New Year's Eve!                Wishing you a    wonderful celebration with those you love.