Holla! It's Friday! I am so excited to be featuring the very talented Emily from Name 5 Things today. Her spaces are always eye candy and done is such an elegant and beautiful way. The living room in her new home is no exception. It is especially inspiring as she pulled off a fantastic Ikea hack and it makes the room sing. I love when homeowners mix both high and low to create a space that is unique and inspiring. I think you'll agree.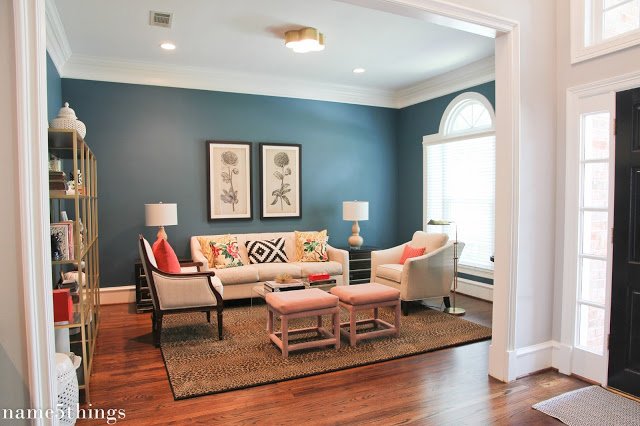 …
…
…
…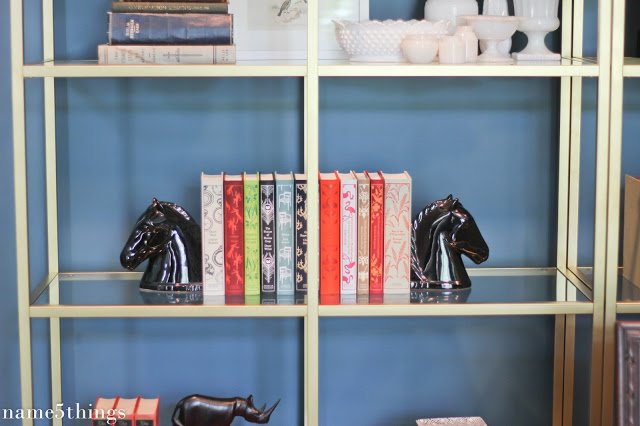 And I just adore this gold sprayed Ikea shelves against the gorgeous blue all color. And the horse bookends split between the two shelves. Genius.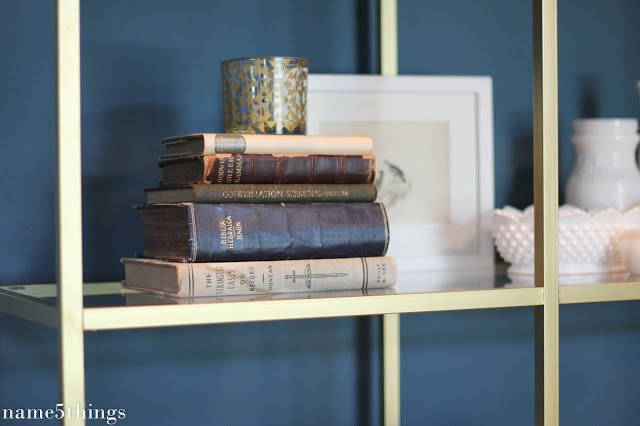 …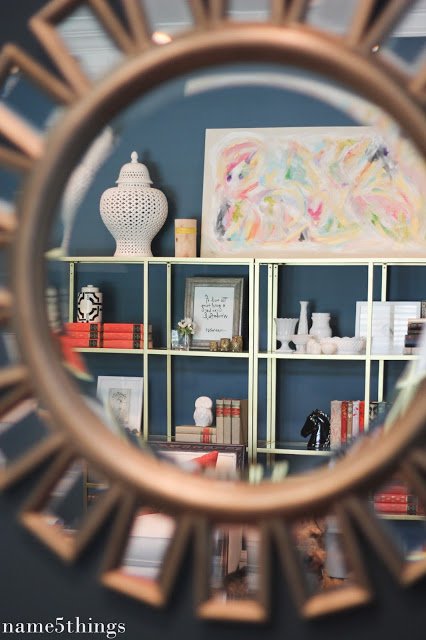 …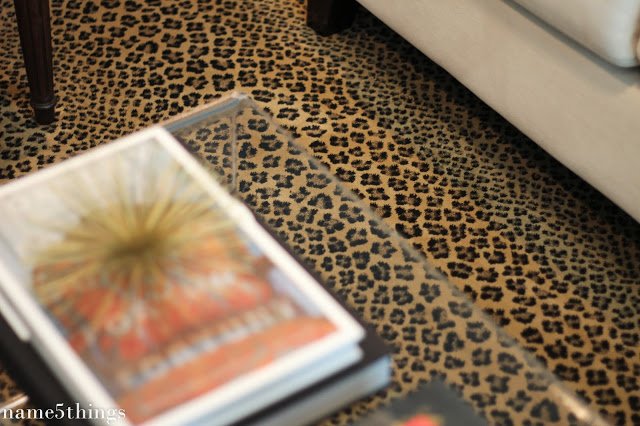 …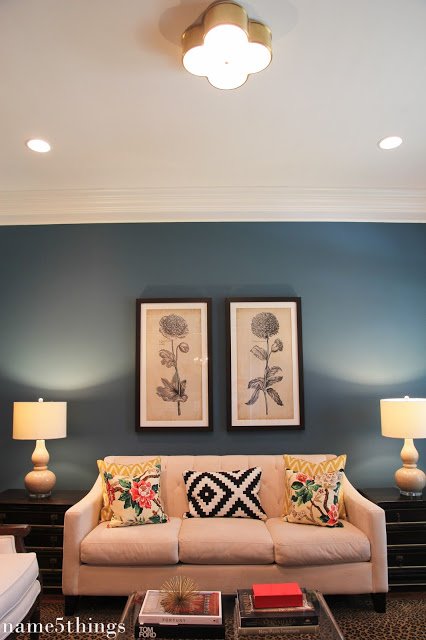 All of the details of this gorgeous room as well as amazing before photos can be seen here. And now on to her powder room! The wallpaper is just beautiful. I love when a small space is infused with a ton of personality and glamor.  
…
…
To see the before photos of this space and read more details you can visit Emily over at Name 5 Things. …. And it's even more fun for me to show off Emily's space because I can honestly say she is the sweetest thing in real life, too! We had the chance to meet up when she was visiting Laguna Beach a couple of years ago. Quite the talented young lady with an eye for incredible design. Hope you all enjoy your weekend. We are planning to do a little baking {and if you know me, this is very scary} and finalize some Halloween costumes. We are starting from scratch. . . both with baking and costumes, so wish us luck! Other Fun Eye Candy Features Light and Bright Home Tour Chicago Apartment Tour Breath of Fresh Air