Let's do this, Friday! We are bracing for more and more rain so it will be a good opportunity to get some things done around the house. I haven't shared Friday Eye Candy in quite some time so I thought it would be fun to share some people who have been inspiring me lately.
FINDING MORE TIME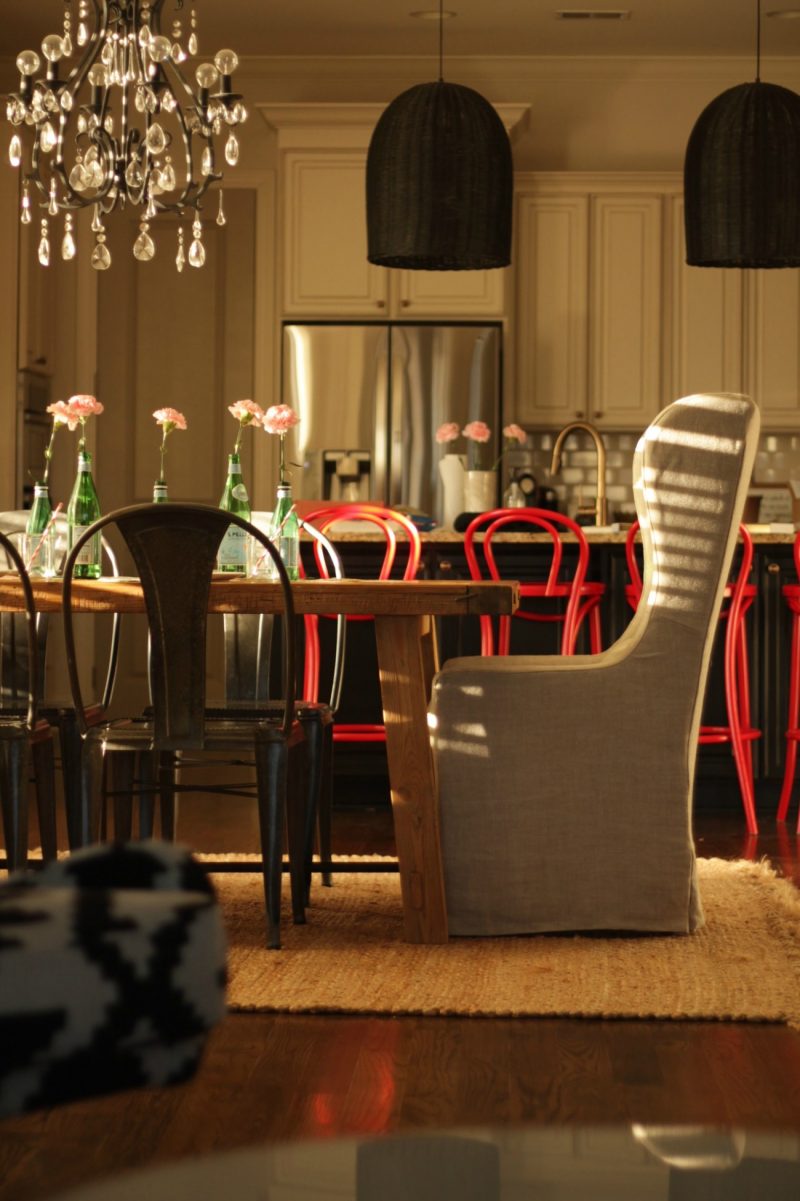 First up is my dear friend, Carmel, and her thoughts on finding more time in the day. She mentions trying to keep the house clean and I so relate to her on this one. Maybe you will, too.
CAN'T WAIT TO TRY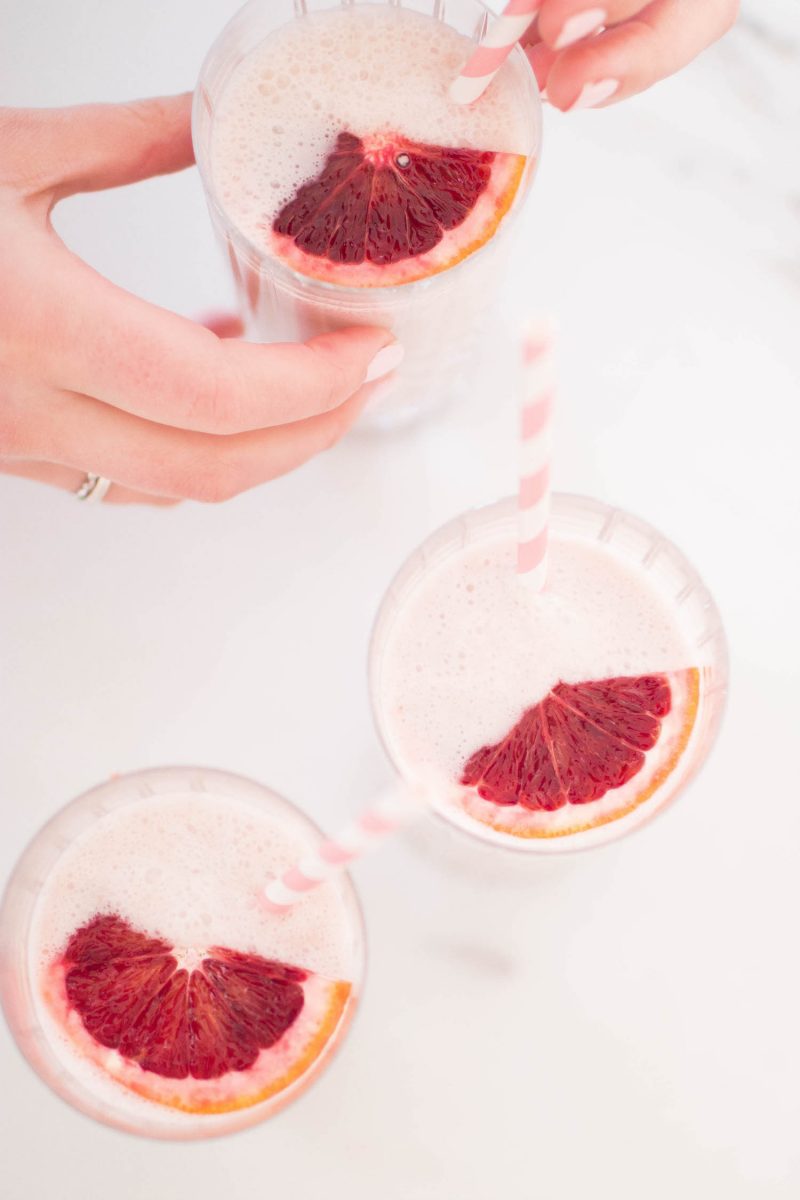 These smoothies are calling my name. We love blood-red oranges (they grow at the local groves by our home) and the kids are all about this. Monika does everything in such a beautiful way and this was no exception.
TRAVELING IN STYLE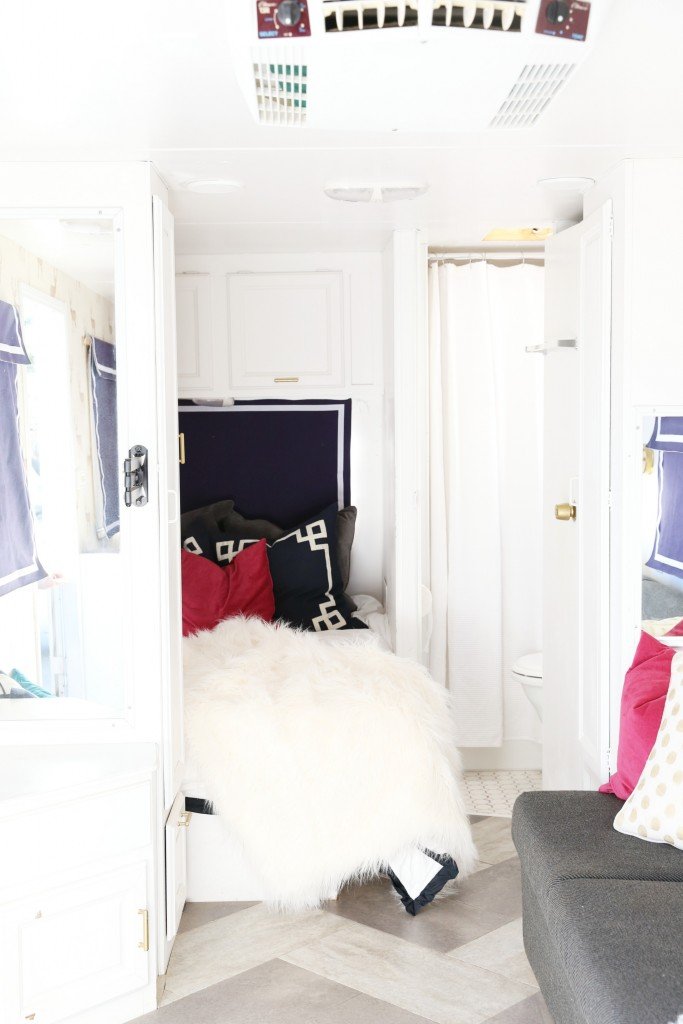 Do you know what you are looking at here? It's a travel trailer. My jaw hit the floor when I saw this on Instagram. Like, what?! How awesome is this? Makes me want to start saving for a trailer. Don't get me wrong, I know it's a ton of work to redo something like this but this is truly inspirational.
THOUGHTS ON MARRIAGE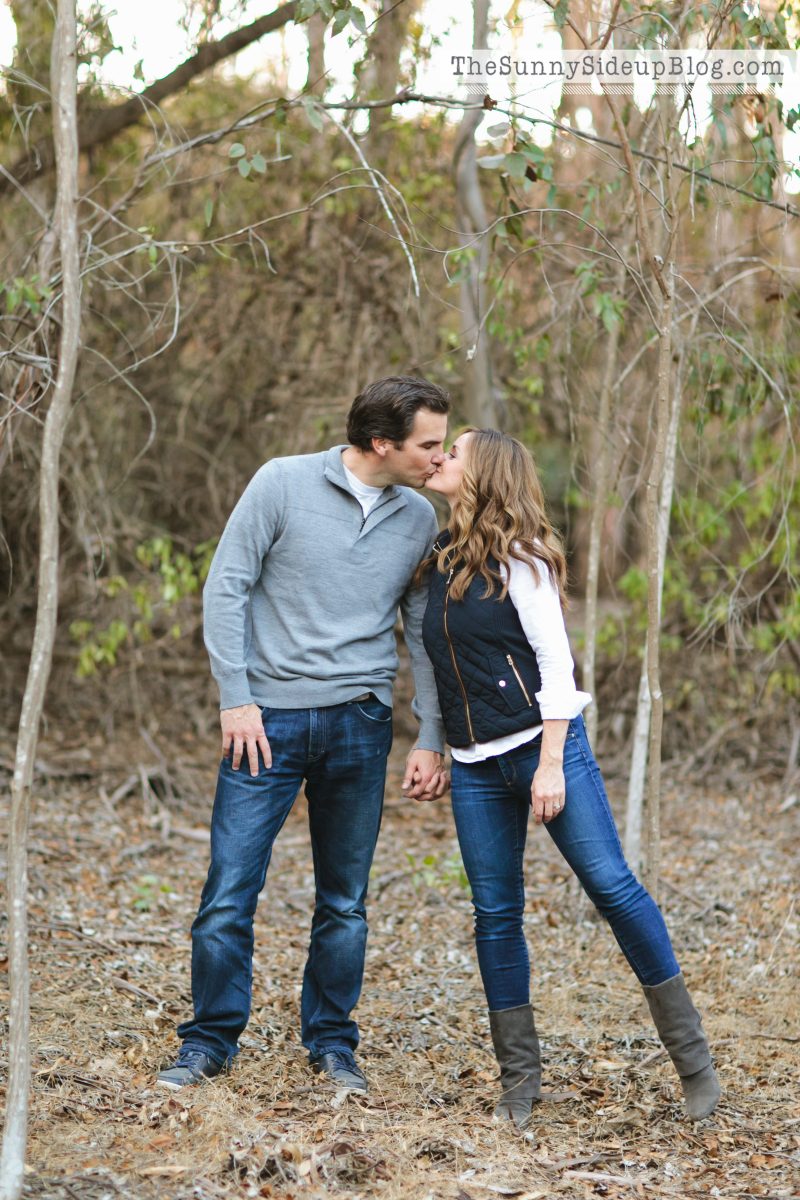 Erin blogs over at Sunny Side Up and I first met her at an event I hosted at West Elm. She wrote a fantastic piece on keeping a marriage strong. I love the points she makes and as a gal that's been happily married for 20 years, she is a good one to listen to. She and I live fairly close to one another and try to get together every few months. Honored to call her my friend.
STYLISH SMALL SPACE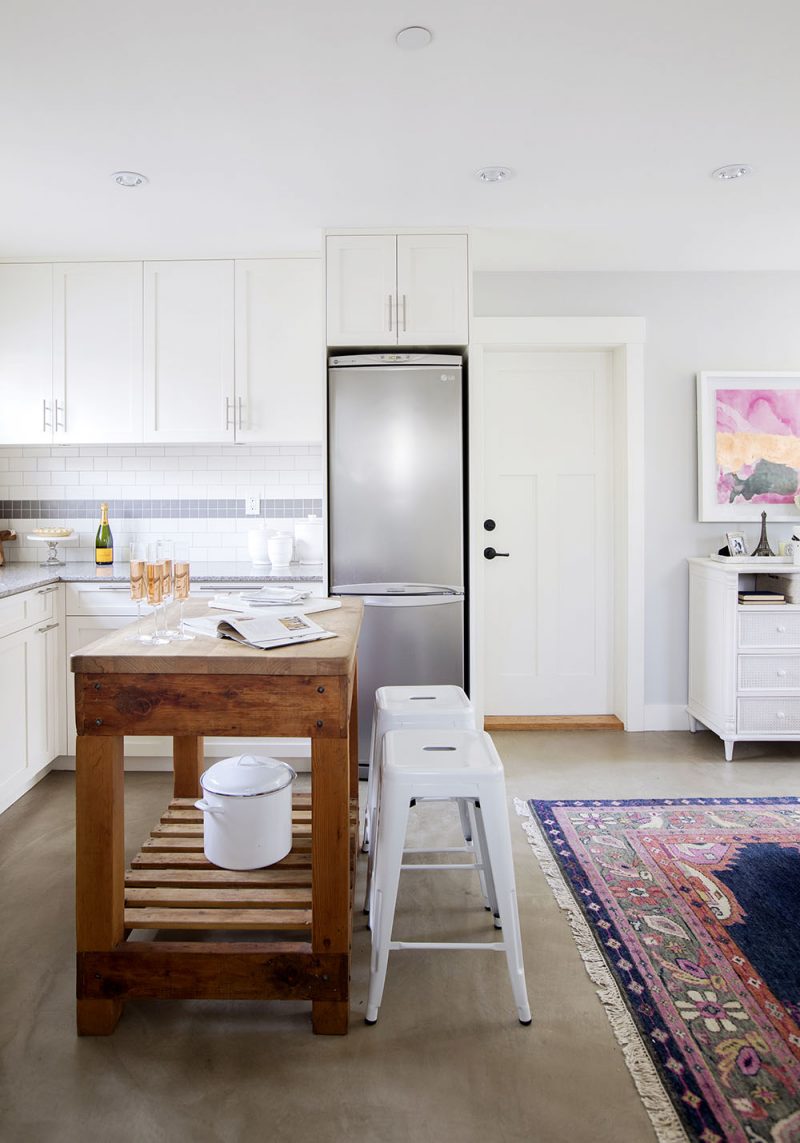 I love checking in with Love it or List It. Jillian Harris, one of the hosts, has such amazing style. She recently finished her own apartment in Vancouver and shared it over on her blog. It's a small apartment she uses when she is filming the show and I thought it was an awesome example of how you can infuse a ton of style into a small space.
DESIGN LOVE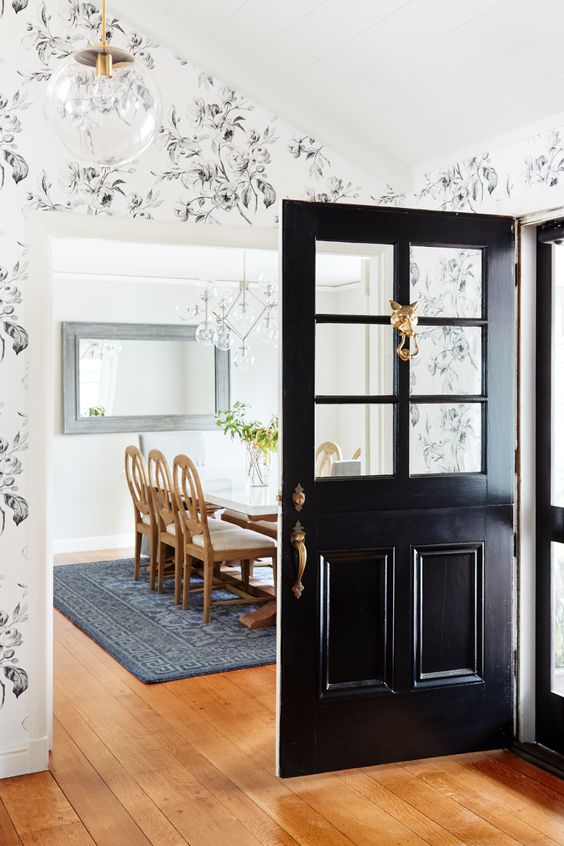 Design By Banner Day via Style Me Pretty (photo by Colin Price)
Burlingame is one of my favorite towns and this home is complete with a white picket fence. The entire home is just beautiful. I love how Banner Day created such a warm and welcoming environment. You'll love it all! There is something about the black door against the feminine wallpaper. LOVE.
ON MY TO-DO LIST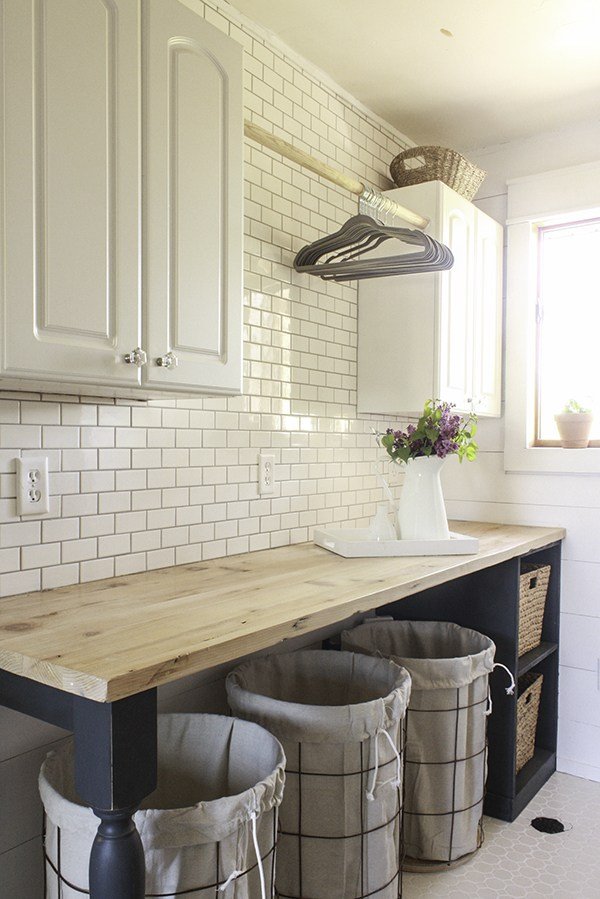 Have you seen the laundry room makeover from Sara at Twelve on Main? Unreal! So so so good. I have a love/hate relationship with laundry. Ok, mostly hate. But I am beginning to realize that the only time it doesn't totally get to me is when I immediately remove the clothes from the dryer (while still warm) and fold them right then and there. Call me crazy but it just makes it so much easier. Otherwise I throw it back into a laundry basket, shove it in the hallway, and walk past it with disdain until I find carve out the time. So where am I going with this? A countertop, people. I need to build myself a countertop over our washer and dryer. It's on the short list for sure.
In style news, this just arrived in black. I couldn't pass up the $20 pricetag for a shirt I seriously love. Wearing it with distressed jeans today.
The kids are home from school today so they will join me in spending time with my mom. I treasure the time I get to spend with her each Friday. Besides that, I am putting some finishing touches on a little space I can't wait to share with you.
Cheers to Friday and hopefully finding some time to relax and do nothing. Sounds dreamy, right?