We made it, friends. It's pretty much the weekend. I've been a bit under the weather the past few days so I am looking forward to feeling like myself again. How was your week? Are your children getting settled into a new routine? I have to admit I am enjoying the time during the day to blog, work around the house, and clear my head. Trying hard to read more each day, too. Even if it's just 30 minutes while my kids do their reading. Because it's Friday I have some beautiful Eye Candy for you. Each and every space offers so much inspiration.
BEACH HOME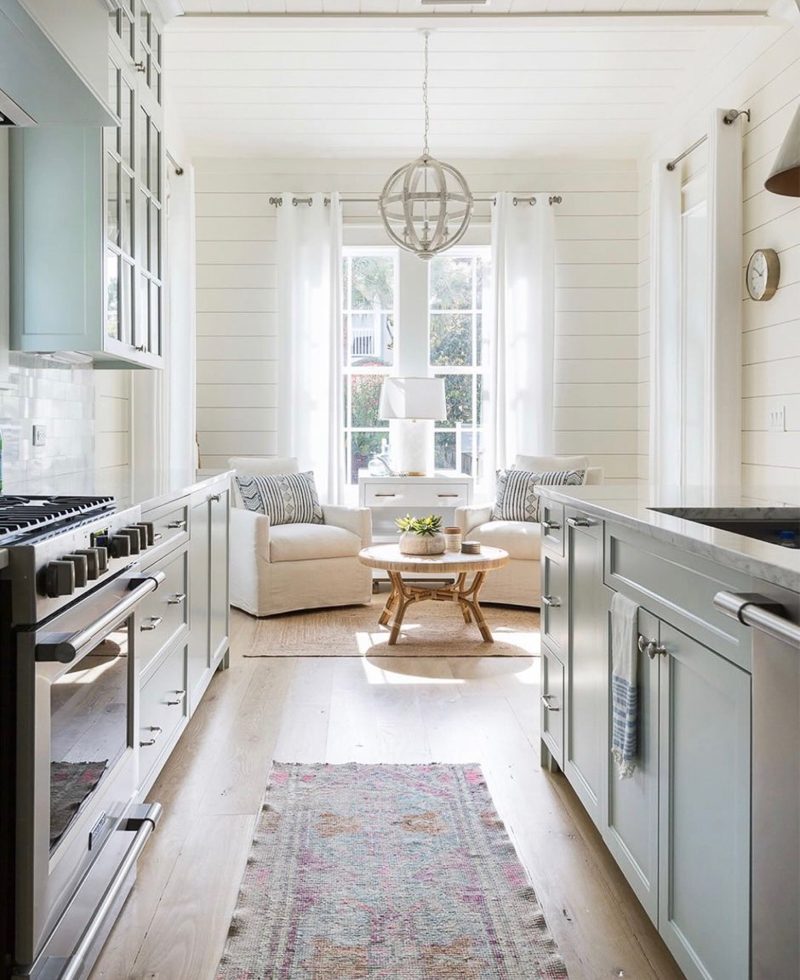 @katemarkinteriors | rental home
In the South, is this called a keeping room? When there is a beautiful sitting area next to the kitchen? I thought I heard that somewhere. In any event, I adore this idea. We all know the kitchen is the heart of the home so why not create a cozy and welcoming place to sit and visit. I love everything about this space.
WARM & COZY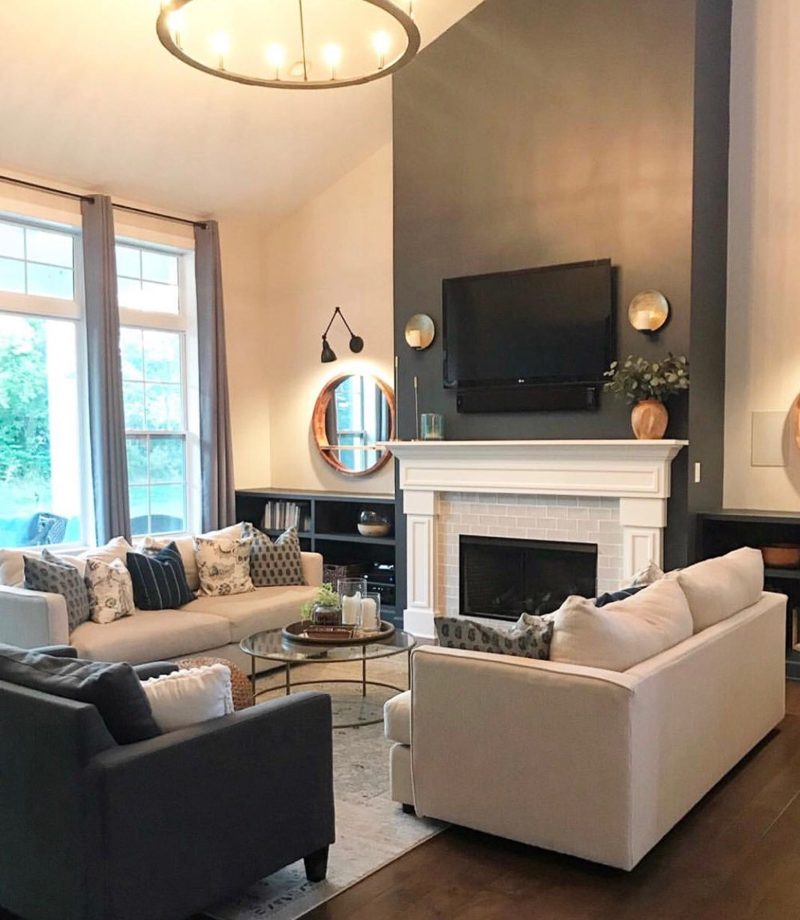 Sarah has been a dear blogging friend for years. We go way back to when blogging was first taking off. I adore her and her eye for design. They moved not too long ago and I've loved watching them create a beautiful home for themselves. Her DIY skills are unmatched and she has a heart of gold. Winning combination. If only I could curl up on one of these sofas with a cup of coffee to chat the day away with Sarah.
CLEAN & BRIGHT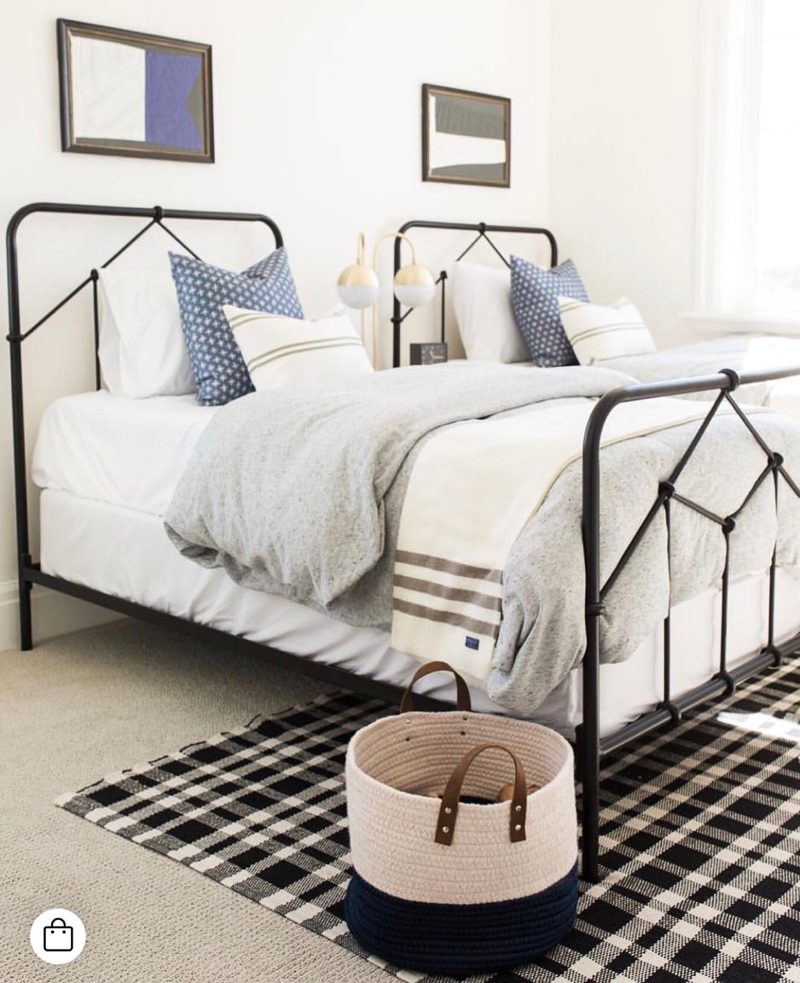 Studio McGee has my heart. This bedroom made me pause. The simplicity of it is so striking. And those beds look so cozy. Thought this space could be recreated in your own home if you have a guest room or child's room to decorate.
HAVE A SEAT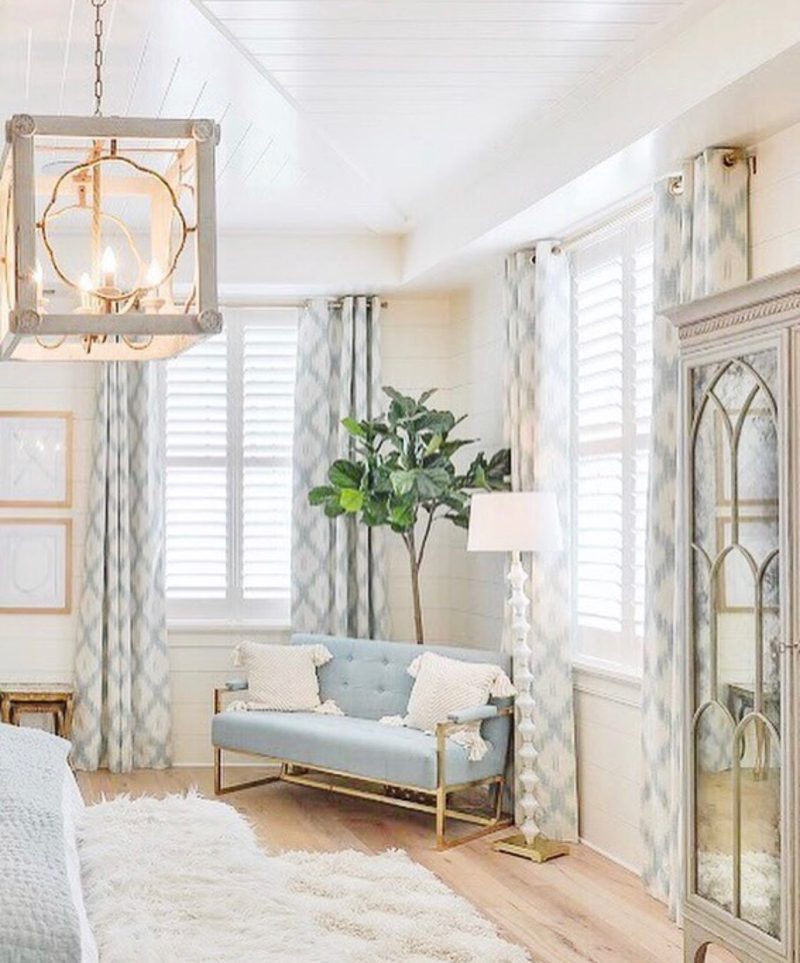 Eek! This sitting area. This bedroom. It's GORGEOUS. All designed by Gretchen Black for her own home. As a girl working on her own room, this is providing so much inspiration. This is a fantastic example of how window treatments can really be the icing on the cake. This is so soft and lovely.
PATTERN & TEXTURE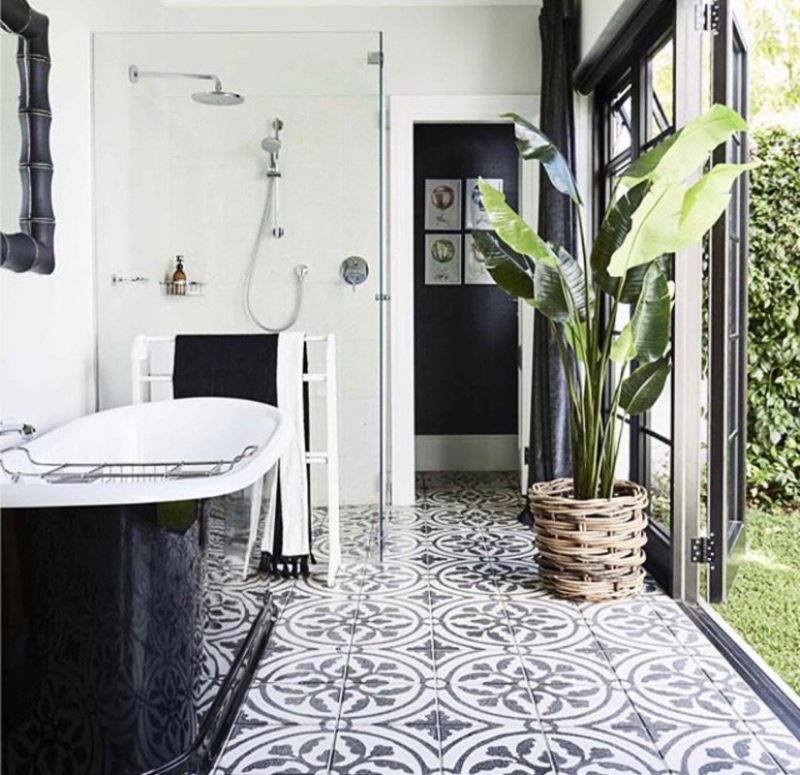 @kimstephen_interiors via @homebeautiful
Oh, heck yes! You know I am a sucker for a patterned floor tile. We used a similar tile in our pantry. Not only is this truly beautiful, but look at the outdoor area. Those stunning black French doors that open to the greenery. Pretty special. Also love the basket the plant is in. It adds so much texture and warmth to the space. Is your space feeling to sterile or cold? Try adding a basket or two. Works so well.
Hope you found some inspiration from these. I could sit and stare at them all day long. Enjoy your day. I'll be back here for Saturday Shopping in the morning.
Have you missed an  installment of Friday Eye Candy? Get caught up here. 
*I do not have paint names or sources for items used in photos featured in Friday Eye Candy. Please refer to the designer.