Three cheers for Friday! Although I had to cancel lunch plans with a friend because of my cold so I am pretty bummed. But I suppose that means I get to look forward to rescheduling. How was your week? I hope it was a great mix of productive and enjoyable. This week's eye candy is all about Fall touches. It's that time of year where we are all flirting with the pumpkins and leaves so these ladies are giving us the inspiration we need. Enjoy!
TO NEW HEIGHTS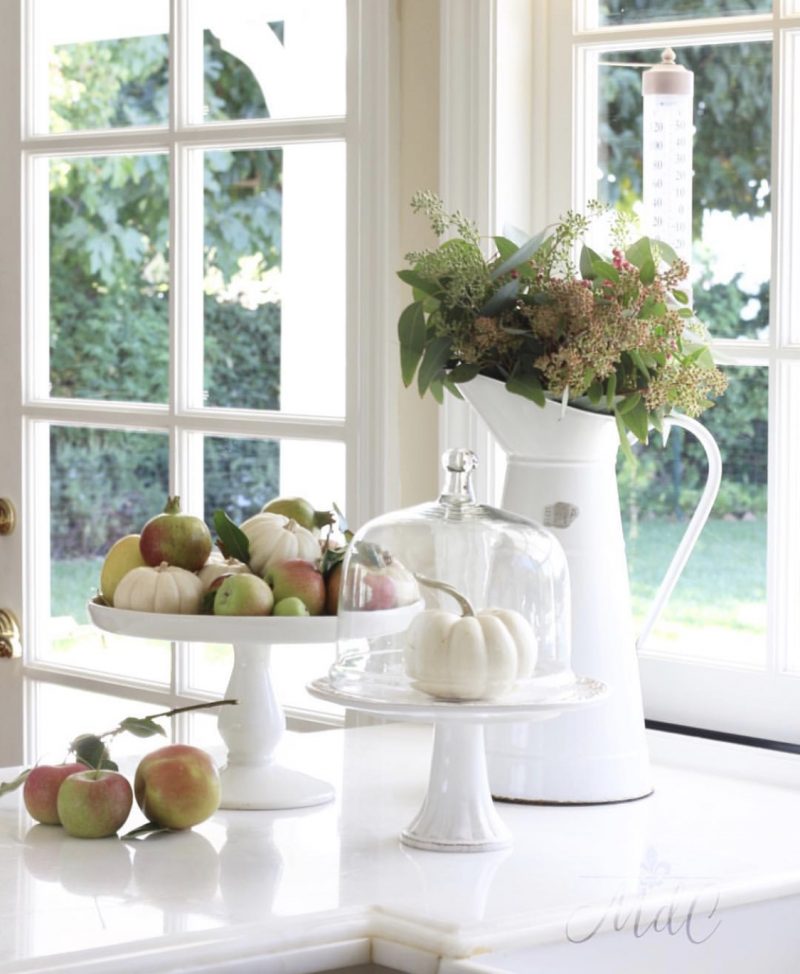 Sheila has the most effortless and chic style. I love how clean and simple her decor is while still drawing you in with such beauty. I thought this setup was gorgeous and something you can recreate at home. The varying heights and coordinating colors make this so lovely.
WELCOME IN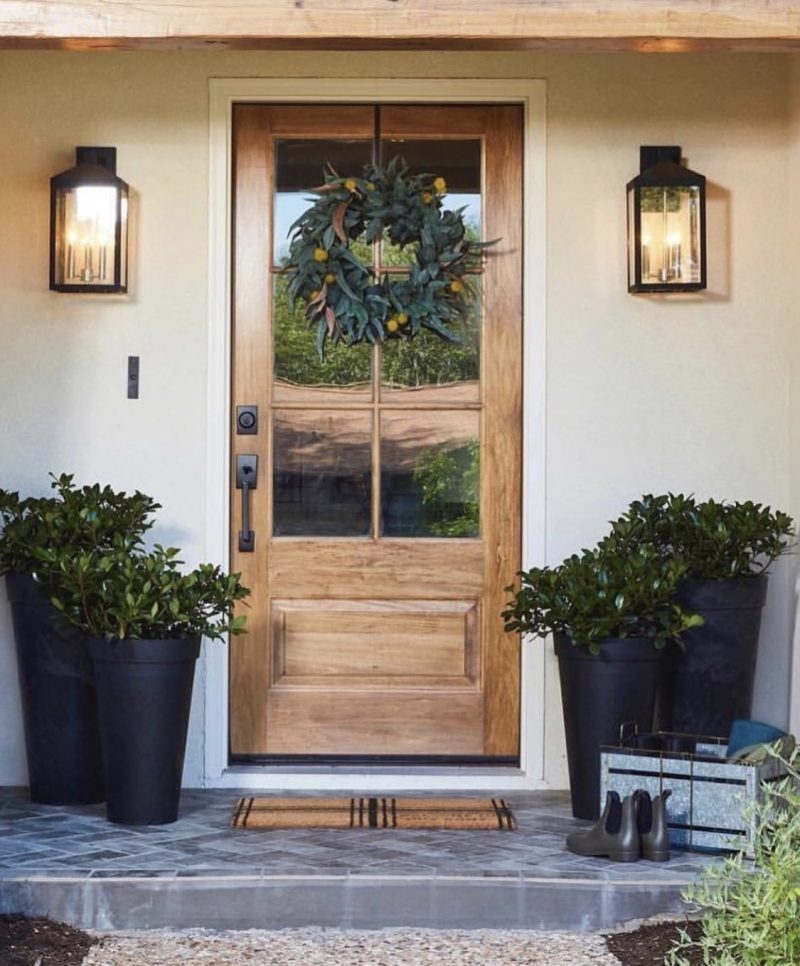 Do you know Julie? I am always so inspired by her gorgeous neutral decor. Talk about curb appeal. Head to her Instagram to see where she bought that beautiful wreath. Our front entry needs some work so I am taking this all in.
FOYER PERFECTION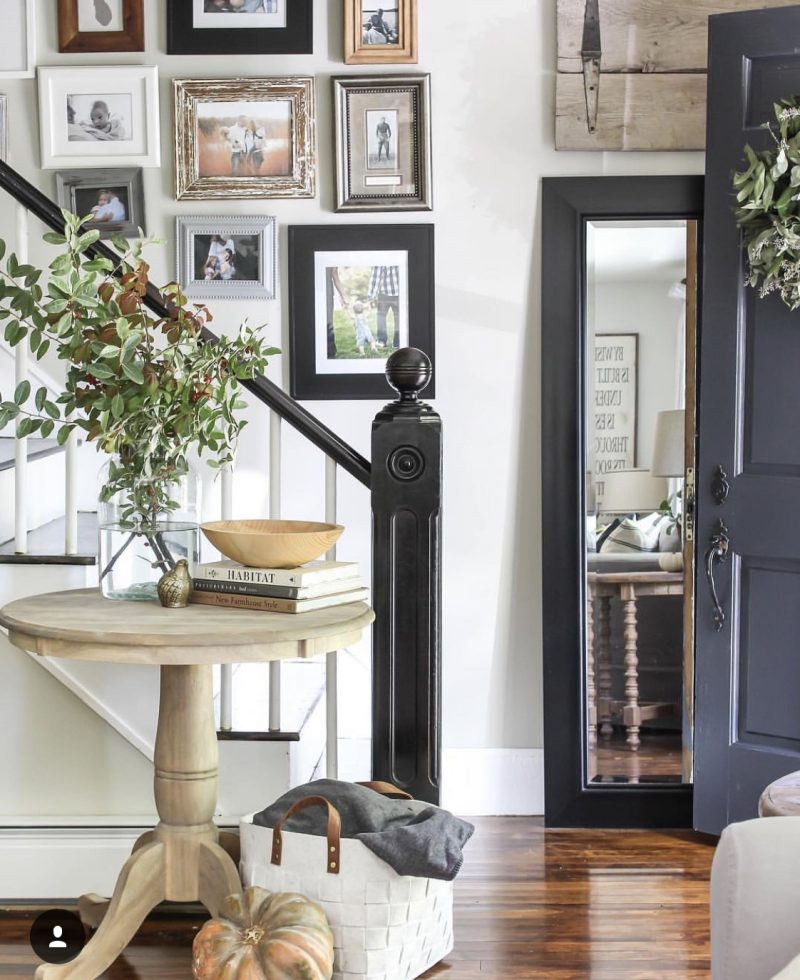 Bre has been an inspiring me for years and years. I adore her. She lives in New Hampshire where she drinks her coffee black ( just like me). I just wish her talent would rub off on me. Every space she creates is cozy, warm and inviting. If you don't already follow Bre, you'll love her.
SIMPLY FALL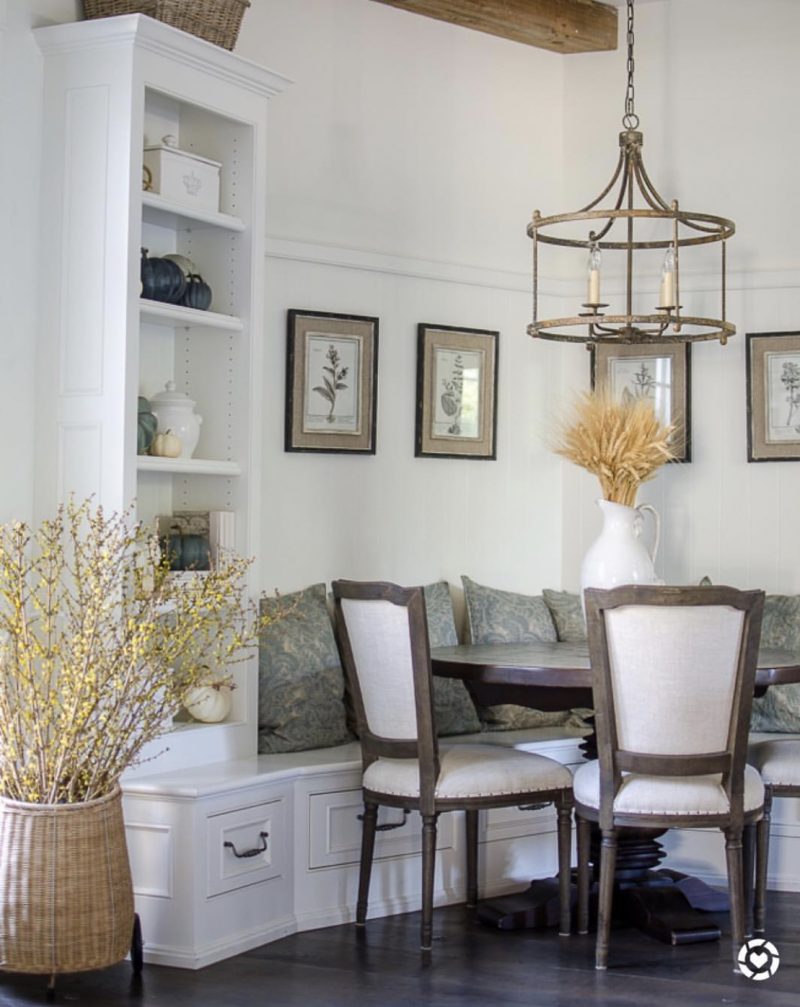 Chances are you already follow Karen from Sanctuary Home Decor.  What an amazing talent. These are the types of spaces I stare at and take in every detail. The artwork, the light, the raised basket. . . every aspect is gorgeous. I love the way she brought touches of Fall into this space with the small pumpkins and the warm stems.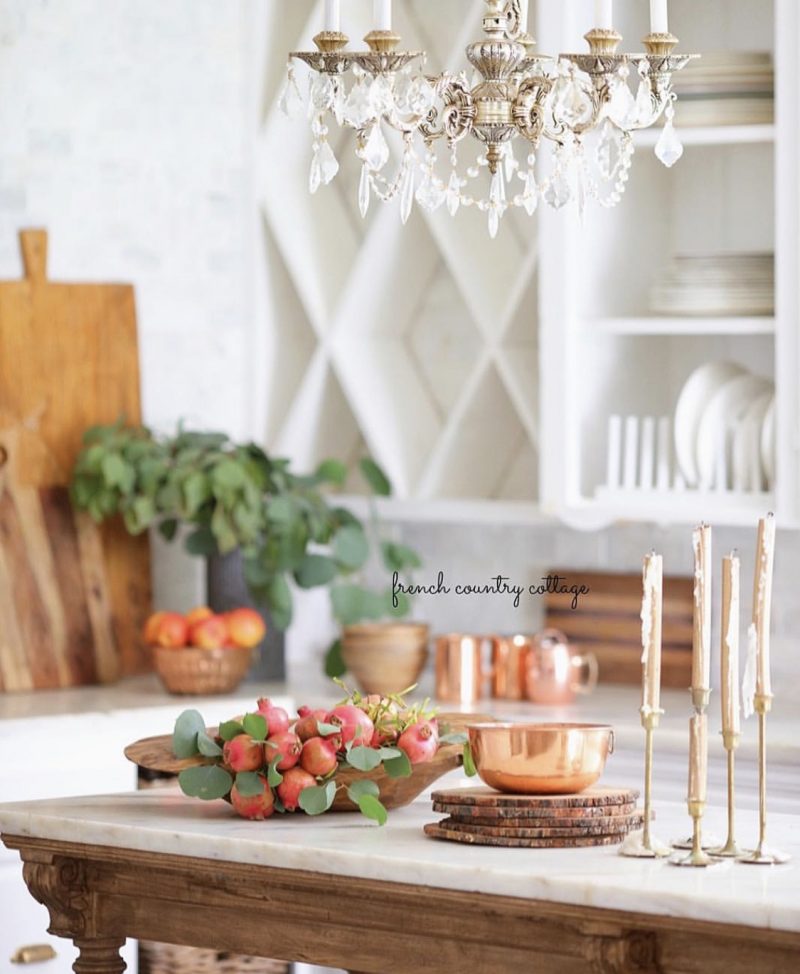 Don't you just want to step into this room with a warm mug of hot cider? Meet you there?! Cozy and beautiful. So welcoming for the season. Courtney from French Country Cottage is unbelievably talented. It's like she waves her magic wand over every space and my jaw drops. Everything is always so romantic and effortless. Truly an eye for beauty. And did I mention she just wrote a book?
I hope you found some inspiration to add Fall touches in your own home. Now if only we could have a little bit of sweater weather we would be in good shape. Thank you for all of the kind comments on our kitchen reveal. I shared a photo over on Instagram. Look for the full reveal on the blog next week. I'll include sources and all the juicy details.
Enjoy the day, friends.