Friday! Let's do this. What is on your agenda? I hope you have wrapped up the shopping and can enjoy the festivities over the next few days. We plan to do just that. But first, I have some gorgeous Eye Candy for you today. All so merry and bright. Enjoy.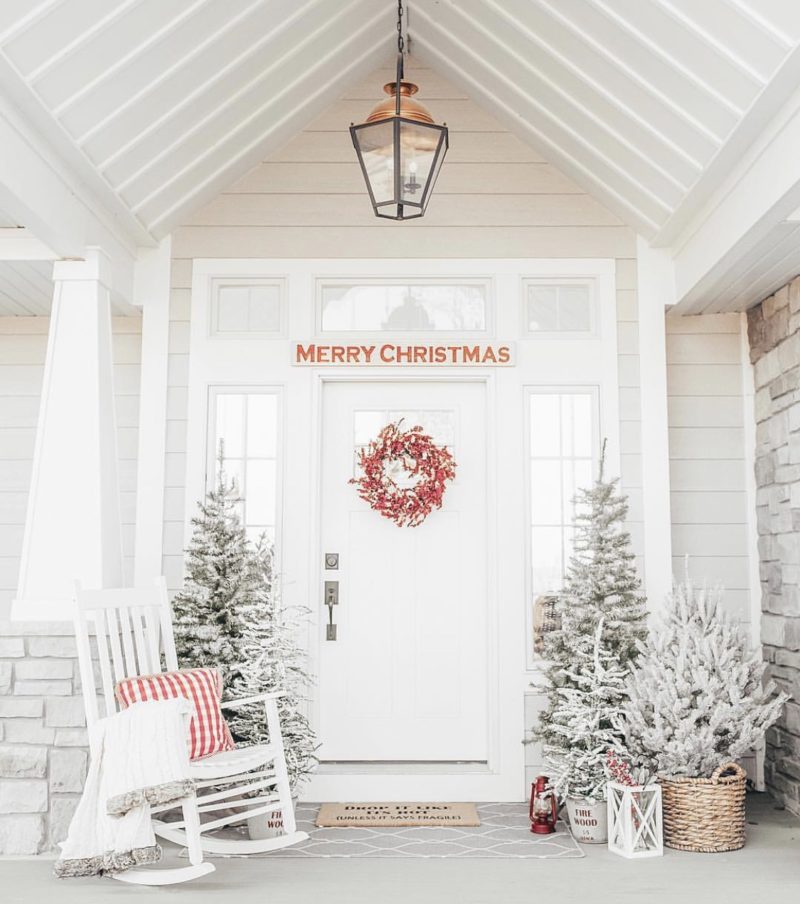 instagram: ninaandcecilia | blog: nina and cecilia 
From the soft paint, to the frosted trees, it's all so welcoming and inviting. It has me dreaming of a white Christmas. If you aren't familiar with the fabulous sister duo you will want to become acquainted with them. They are both so talented and I love their style. I think you will, too.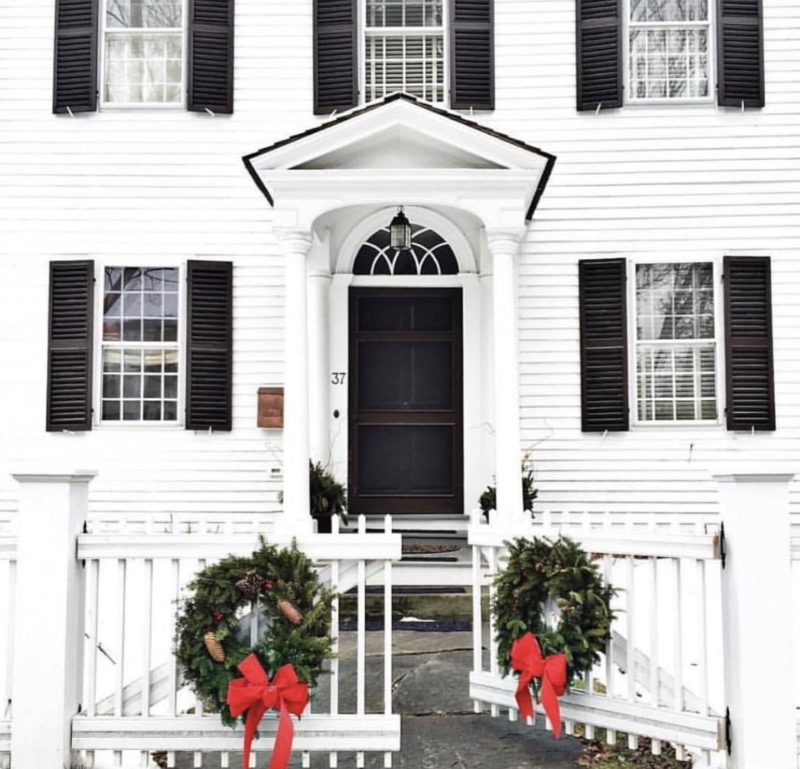 photography via instagram: theyellownote
While I don't know the owner of this house,  I do know I would like them to move out so I can move in! Everything about this is so pretty. And the two simple wreaths . . . that's all this home needs to look perfectly festive.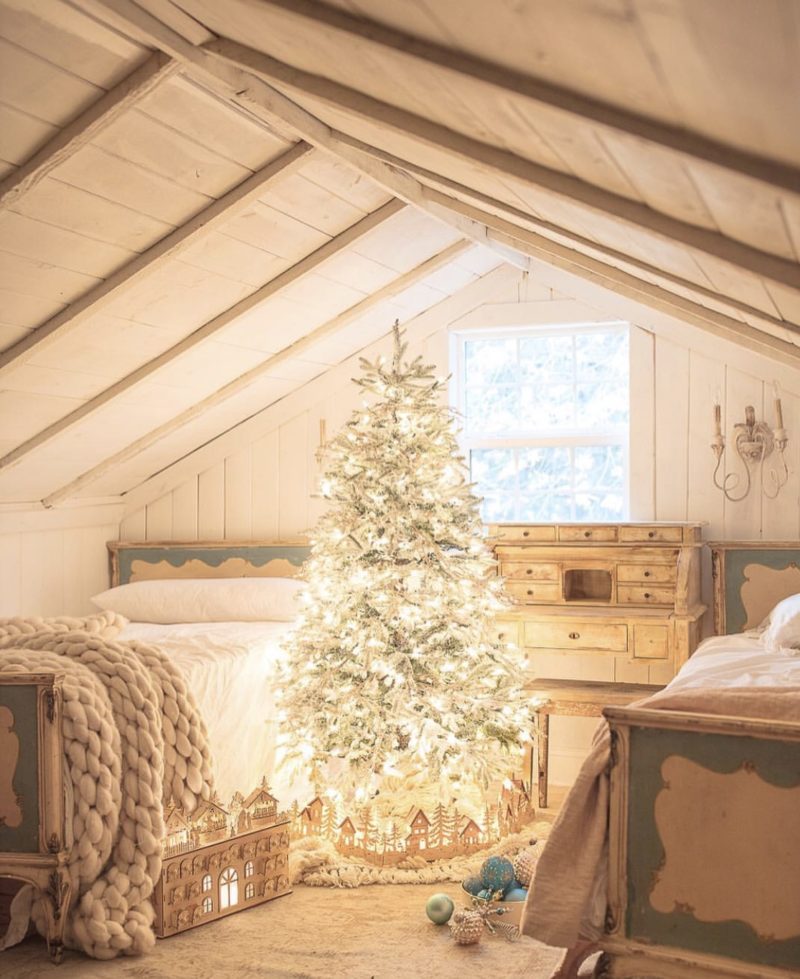 instagram: frenchcountrycottage | blog: french country cottage
Courtney from French Country Cottage has magical powers. I am convinced of this. There isn't a scene in her home that doesn't make my jaw drop. It's beyond pretty. And this attic bedroom is no exception. This makes me want to show up with suitcase in hand.
instagram: ramblingreno | blog: rambling renovators
I've share Jen before on this blog. Every inch of their home is gorgeous. The wood trim is so beautiful. It as my wheels turning for our master bedroom. Although I'm sure my hubby doesn't want to hear that. This is all just so classic and timeless.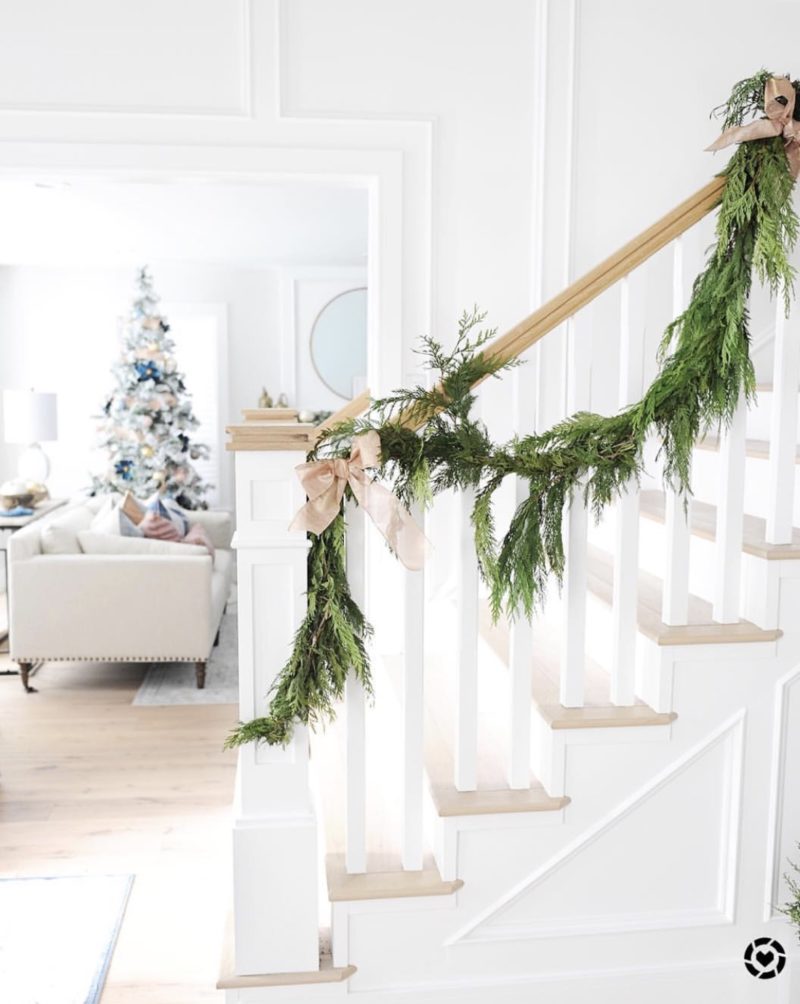 instagram: pink peppermint design | blog: pink peppermint design
Last, but certainly not least, my dear friend, Tammy. I get to see this gorgeous home in person soon and I can hardly wait. She is beyond talented and these beautiful garlands are calling my name.
I hate to see this time of year go quickly because there is nothing better than Christmas decor. And all of these beautiful ladies do it up right. So inspiring. I often think of scrolling through Instagram like flipping through my favorite decor magazines. All so good.
Enjoy this Friday night, my friends. We are gathered with family and looking forward to curling up by the fire. And maybe a competitive game of Code Names. Have you all played? It's so much fun.