Hello, my friends. We made it to Friday. Our week was a quick one. The rain continued to come down which was a welcome change. Having said that, our thoughts are with all of the families that are experiencing major flooding and accidents as a result of so much water. Let' there be sun. Friday Eye Candy is a fun one today. All of these spaces stopped me in my tracks while perusing Instagram this week. Here we go.
SIMPLY PRETTY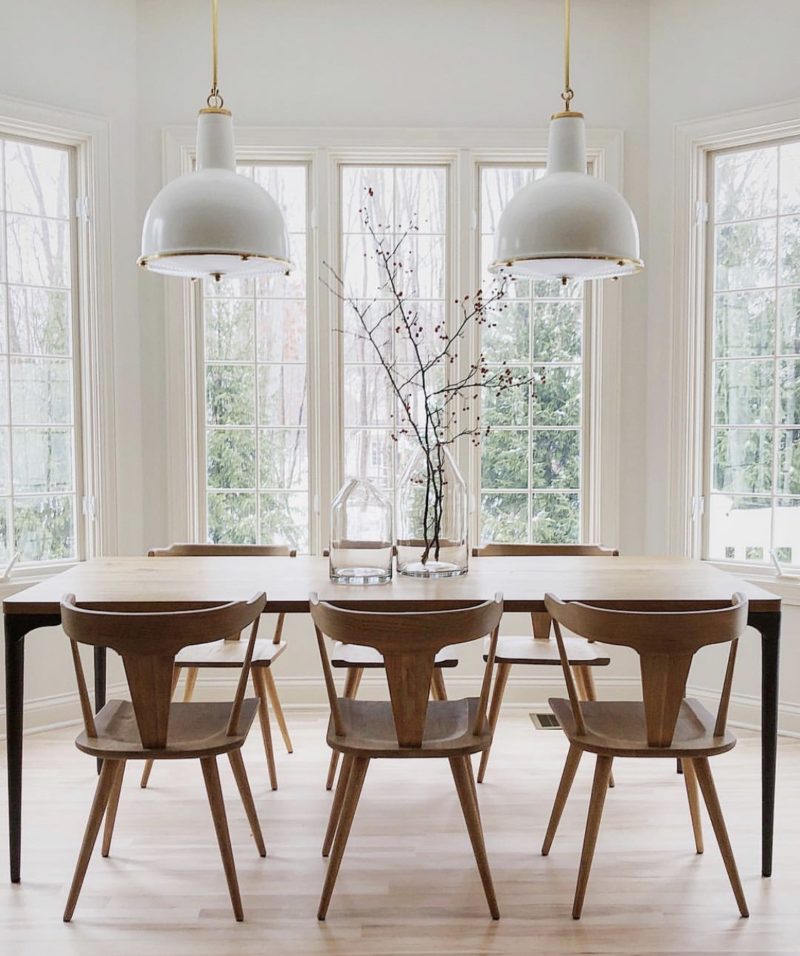 instagram: @housesevendesign | blog: house seven design
Anissa is a talented designer who created this space for her client. Wow! I love how simple and gorgeous this is while letting the outdoor view shine. Such a pretty scene. I wouldn't mind waking up and drinking my coffee right here in the morning. Lucky clients, that's for sure.
CHIC COMBO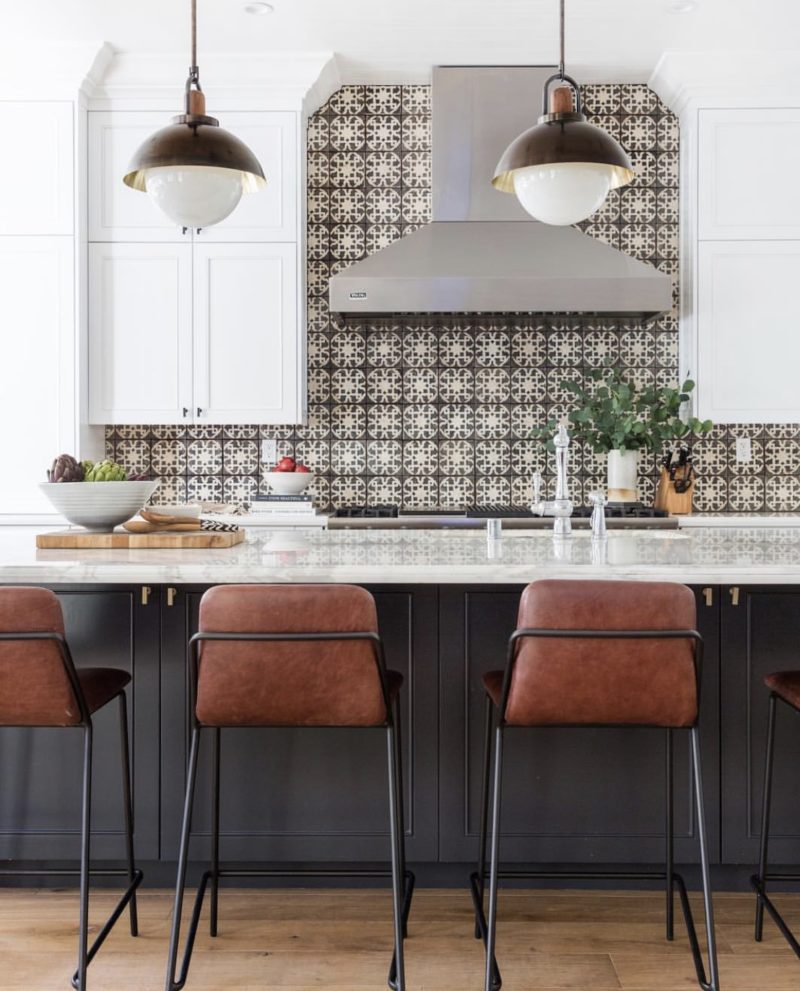 instagram: @amberinteriors | site: all sorts of
Amber is one of my favorite designers. She is unbelievable talented. Every space she creates is layered, interesting and oh so gorgeous. The color of that island paired with those barstools. So good! I can see this palette translating so nicely to a home office or a pretty living room. What's your favorite aspect of this design?
ROMANTIC CHARM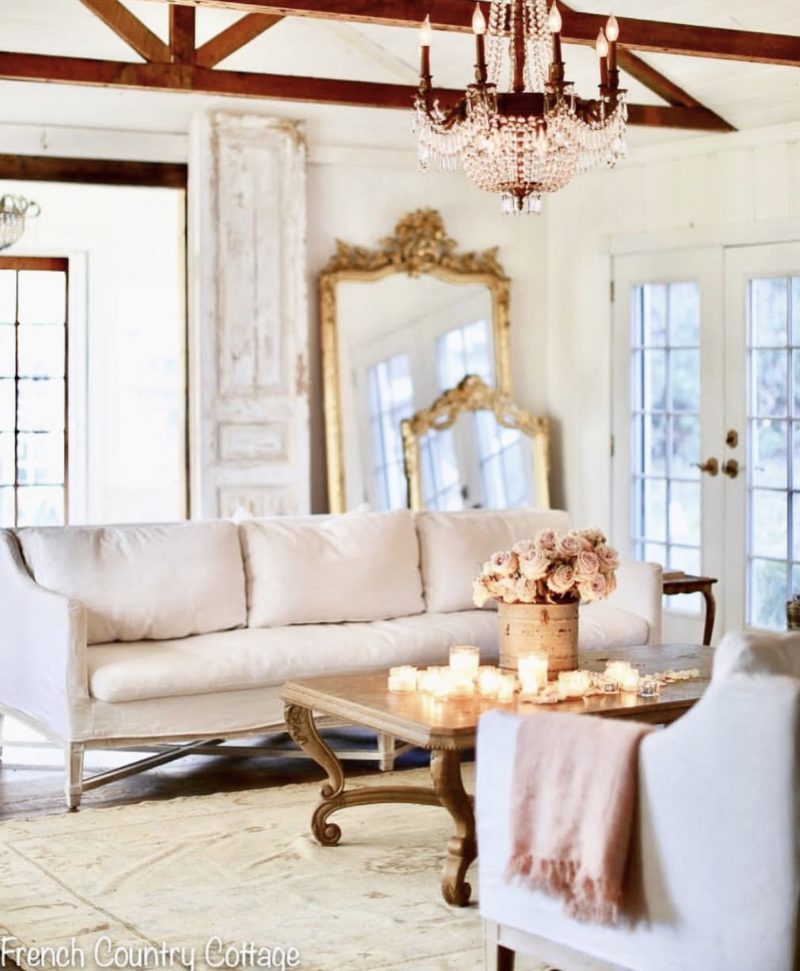 instagram: @frenchcountrycottage | blog: french country cottage
I clearly have a design crush on Courtney from French Country Cottage. Almost weekly, her photos end up in my Friday Ey Candy folder on Instagram. I just can't believe her talent and home. Look at those sofas! The ceiling, the stacked beams, it's all so lovely. While I can't make this magically appear in our living room, I can think about stacking mirrors and using candles on the coffee table. Such a beautiful scene. Love the blush throw, too. These mirrors are so beautiful but I hoping to find one for less.
NATURAL LIGHT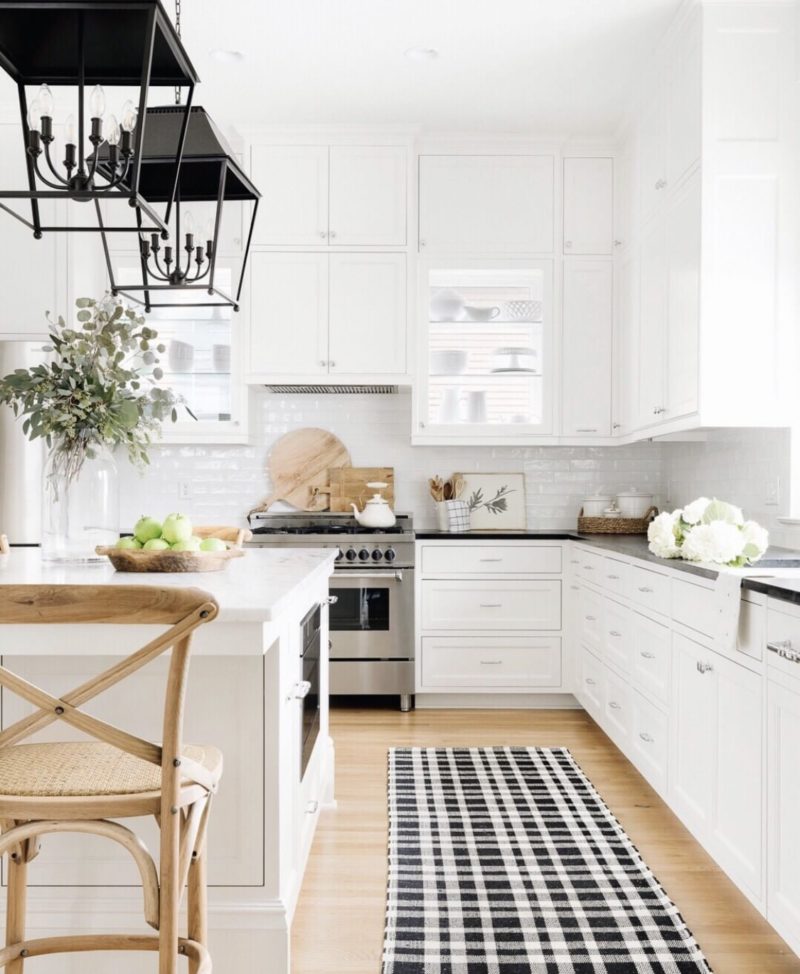 instagram: @briahammelinteriors  | blog: bria hammel interiors
You all know I love a beautiful white kitchen. The wood and black accents are just gorgeous. But look a little closer! Those glass cabinets open to the outside to let in natural light. How awesome is that? I have never seen anything like this. Well done, Bria and team. This is so pretty. They have a line you can shop here. 
STACKED MIRRORS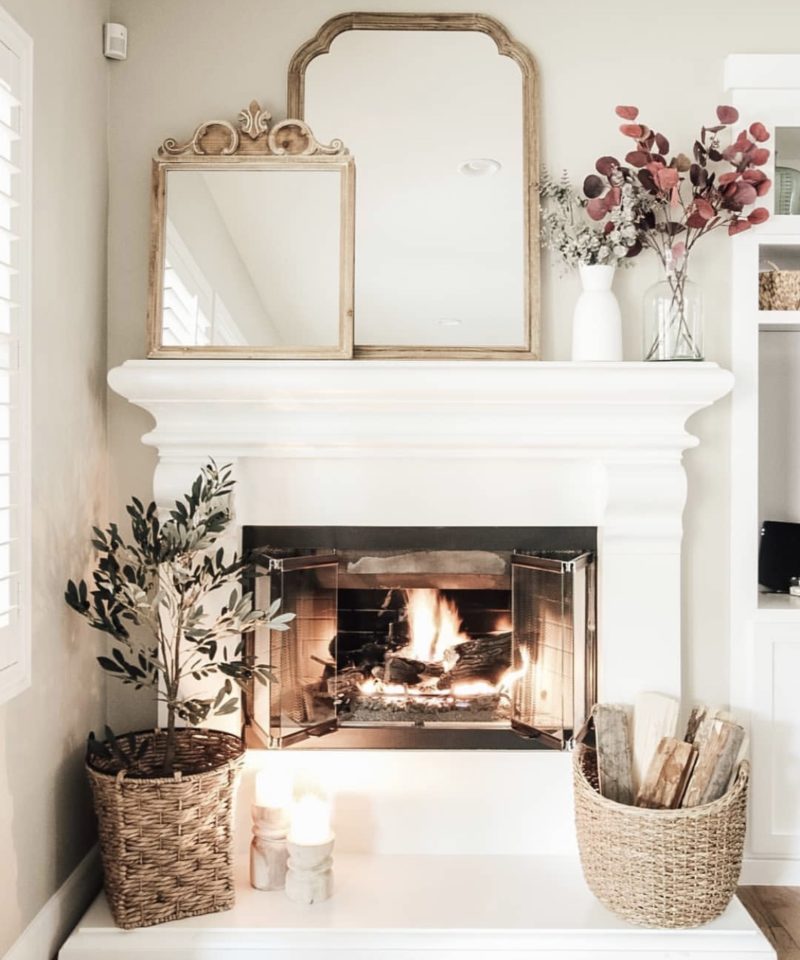 instagram: house.becomes.home | blog: housebecomeshomeinteriors
This beautiful mantel blew me away. I love everything about this. Our fireplace is looking so boring right now and I could use some inspiration. The stacked mirrors, pretty baskets and dried stems. I love it all. Well done, Jordan!
What is your plan for the day? Is your to-do list long or are you starting to relax for the weekend? We are up for a big adventure so I will keep you posted. I'll see you tomorrow for Saturday Shopping. xo