Friday! Boy did this week fly for us. I can't believe we were in Las Vegas a week ago. It seems like it was just yesterday. This week has been both productive and challenging. Our time with mom has been more difficult and it breaks our hearts. One day at a time is our current motto. Meanwhile, we are still trying to get things done around the house. In light of that, I have some Friday Eye Candy that is inspiring ideas for my own home. So much goodness to get to today.
SO CREATIVE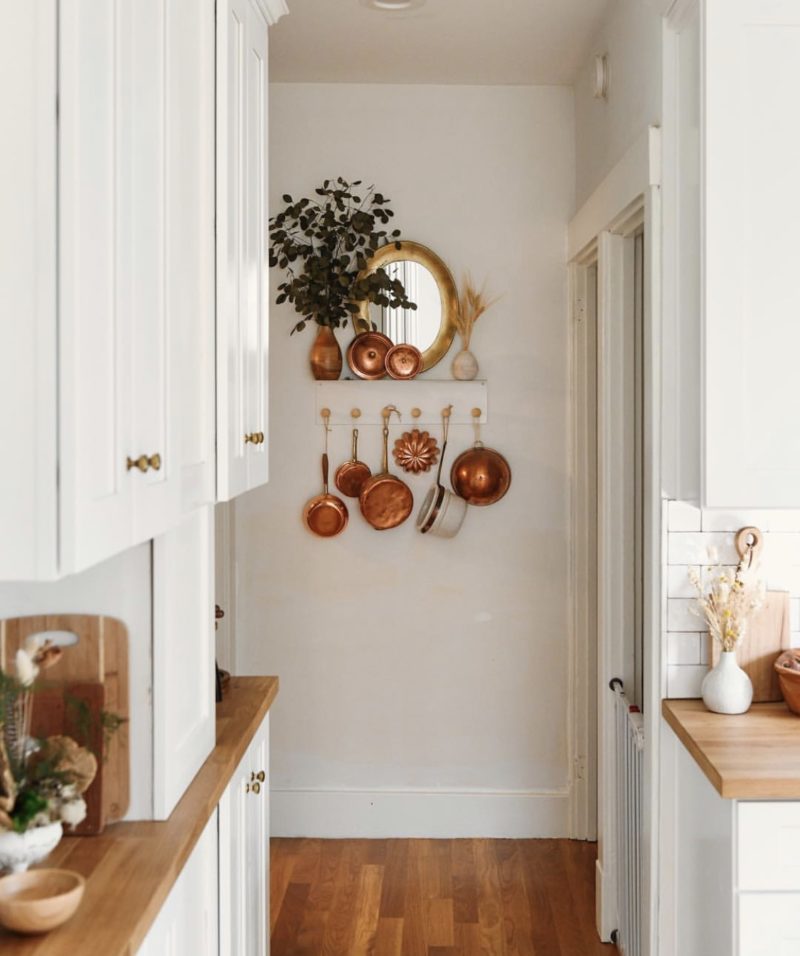 instagram: @erinashkelly 
Hello!! What a ridiculously great idea for a wall arrangement. So so charming and smart. Erin had a space she didn't know what to do with so she hung this simple peg board and decked it out with copper pots. The styling is perfection but also so doable. Start looking around for blank, hard to fill spaces and see if a row of hooks or pegs could totally transform it. I am taking a look around my own home.
KITCHEN MAGIC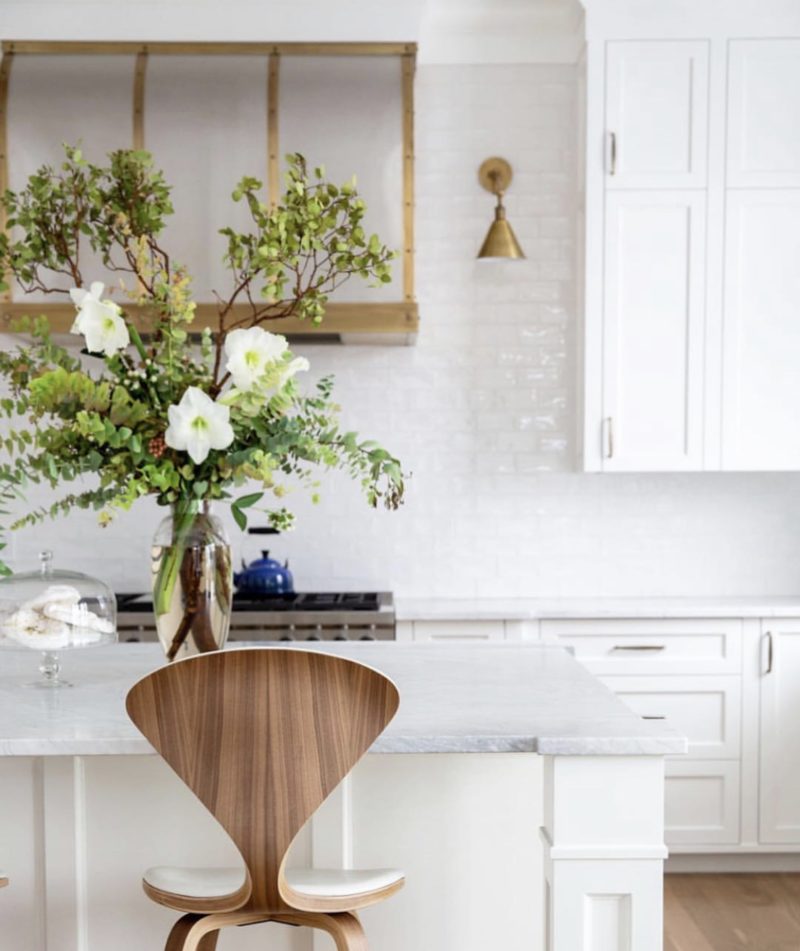 instagram: @verandainterior | site: veranda estate homes
Oh how I wish I could sit down with Melissa for a cup of coffee. I adore her and am in complete awe of her talent. This kitchen. First of all I had no idea a kitchen stool could be sexy but this one is. The custom hood with the sconces mounted alongside is genius. And a great idea if you can implement in your own space if you are contemplating a remodel. I just love everything about this kitchen. Now if that beautiful arrangement of bloom could magically appear in my kitchen we would be in great shape.
MOODY OFFICE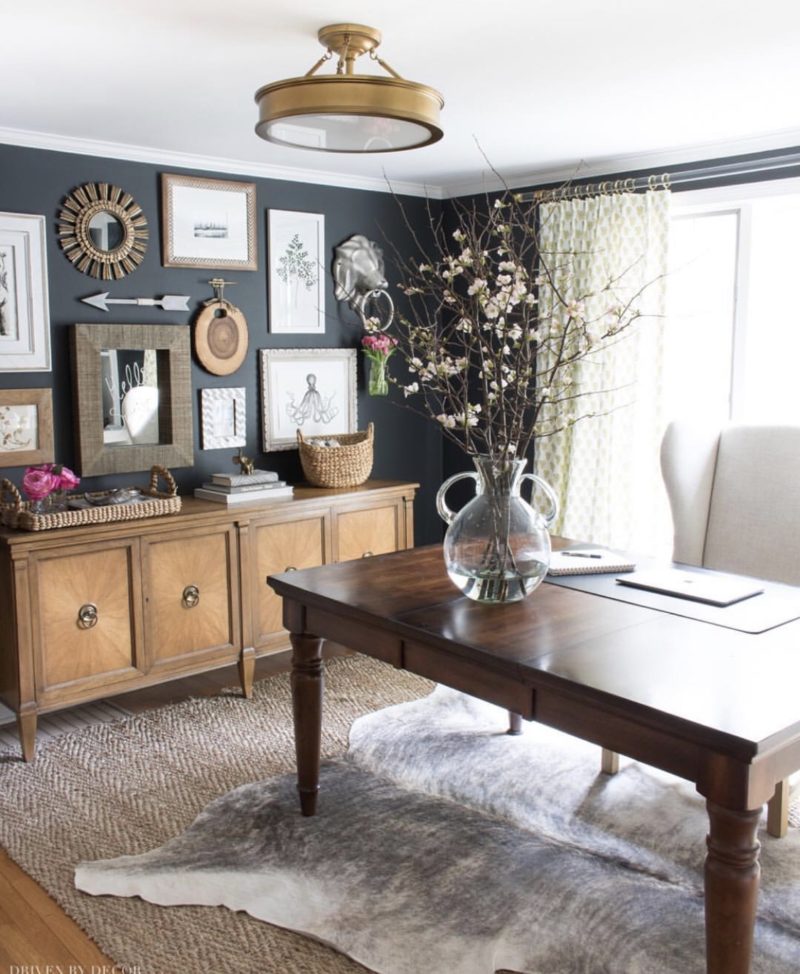 instagram: @drivenbydecor | site: driven by decor
Do you all know Kris from Driven by Decor? What a talent! Every room in her home is stunning. Wait until you see her kitchen and dining nook. But her husband's home office stops me in my tracks every time. The rich, dark wall and the wood tones are all so gorgeous. Each time I see this space I start thinking I need to turn my guest room into an office. So striking and beautiful.
BEAUTIFUL BATHROOM
instagram: @briahammelinteriors | site: bria hammel interiors
I've shared Bria with you before. I can't get enough. Serious design crush on pretty much everything the touches. This bathroom is beautiful. So many great takeaways here. Perhaps you can incorporate tile on a wall in your bathroom for a modern update or install a beautiful wallpaper element. My son's bathroom needs some love so I am trying to gather ideas. The tiled wall has my wheels turning for sure.
CHIC DESIGN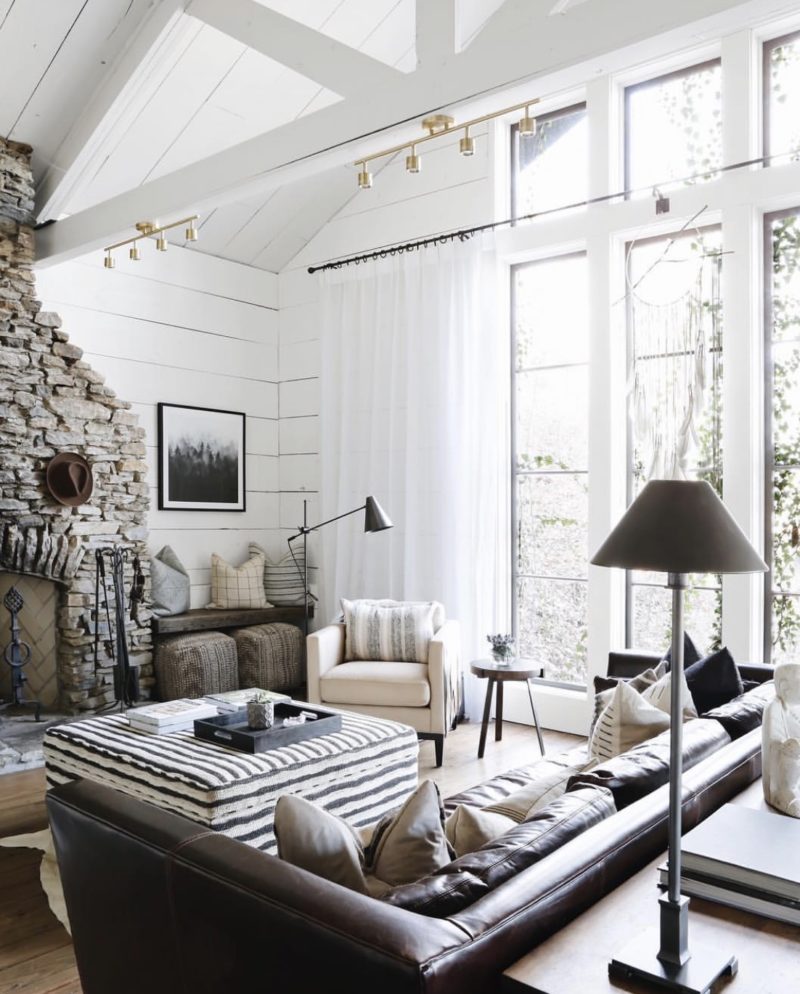 instagram: @apriltomlininteriors | site: april tomlin interiors
I had the privilege of meeting April a couple of years ago. She is not only gorgeous but a bright light and such a talent. Her distinct style lends itself to designing for some of Nashville's most prominent country music stars and musicians. Her monochromatic style always draws me in. So much beauty with texture and unique pieces. I love how this striped ottoman brings so much energy to this room. Plus her babies are the cutest ever!
Let's finish strong today ladies. Whether it a day at the office or working to make things happen for your family at home, I am all about giving it my all on Friday and heading into the weekend feeling great about it. We may even sneak in a date night. It's been way too long. Feel free to stop on by tomorrow for Saturday Shopping.