Good morning. How has your week been? Are you busy preparing for Easter? Such a special weekend. Today I wanted to bring back a reader favorite, Friday Eye Candy. For me, Instagram is a place of design inspiration and I drool over beautiful images each time I open it. If something strikes me about a space and I just have that, "Wow!" reaction, I immediately save it. Here are a few I have saved lately. I think you'll love them, too.
WARM AND ELEGANT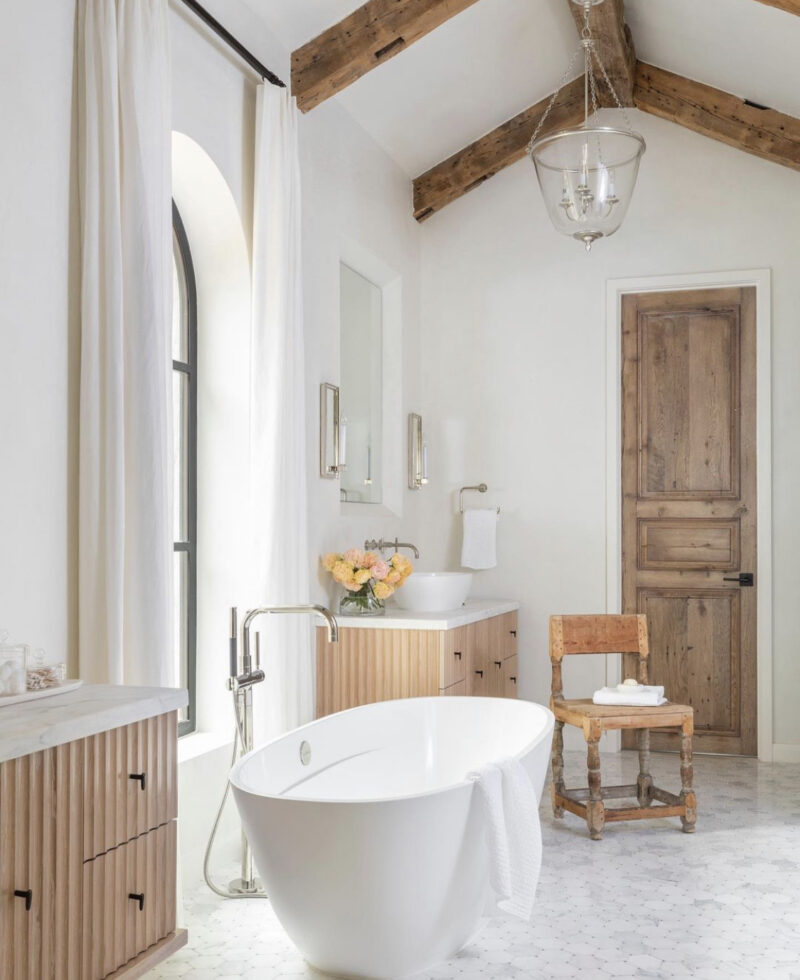 Sign me up for this bathroom. Wow. Just wow. From the choice of floor tile to those soaring ceilings, there isn't anything I don't love here. I think the combination of marble and white oak is so lovely.
BASEMENT DREAMS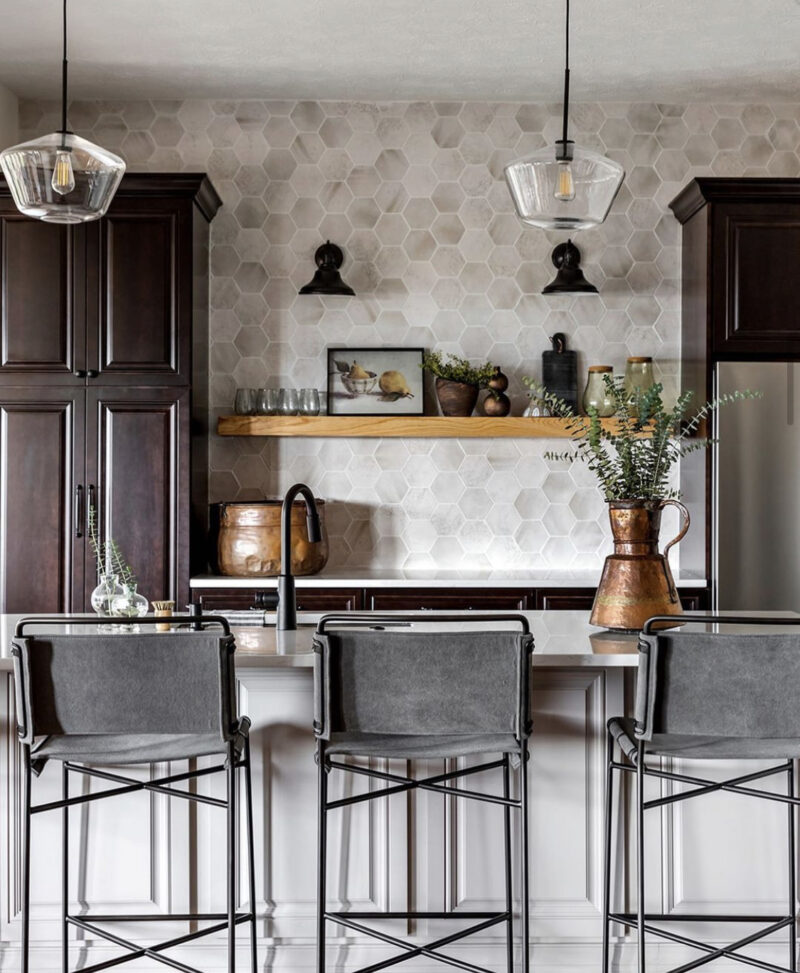 This basement kitchen designed by @hollanderhomestyle had me at hello. There are so many amazing elements here. The millwork on the bar, the barstools and that backsplash. Mix in the wood and the copper and it's really such a beautiful space.
CLASSIC AND MOODY
You are probably quite familiar with @jeanstofferdesign. I could stare at her homes all day long. She is a genius when it comes to reconfiguring old homes and her designs are incredible. Each one exudes a sophistication and warmth that is so hard to attain with design.
TIMELESS BEAUTY
Here is another example of her amazing talent. So incredibly beautiful. Layers upon layers but it doesn't appear overdone. I wouldn't mind stepping into this home every day.
LAUNDRY ROOM INSPIRATION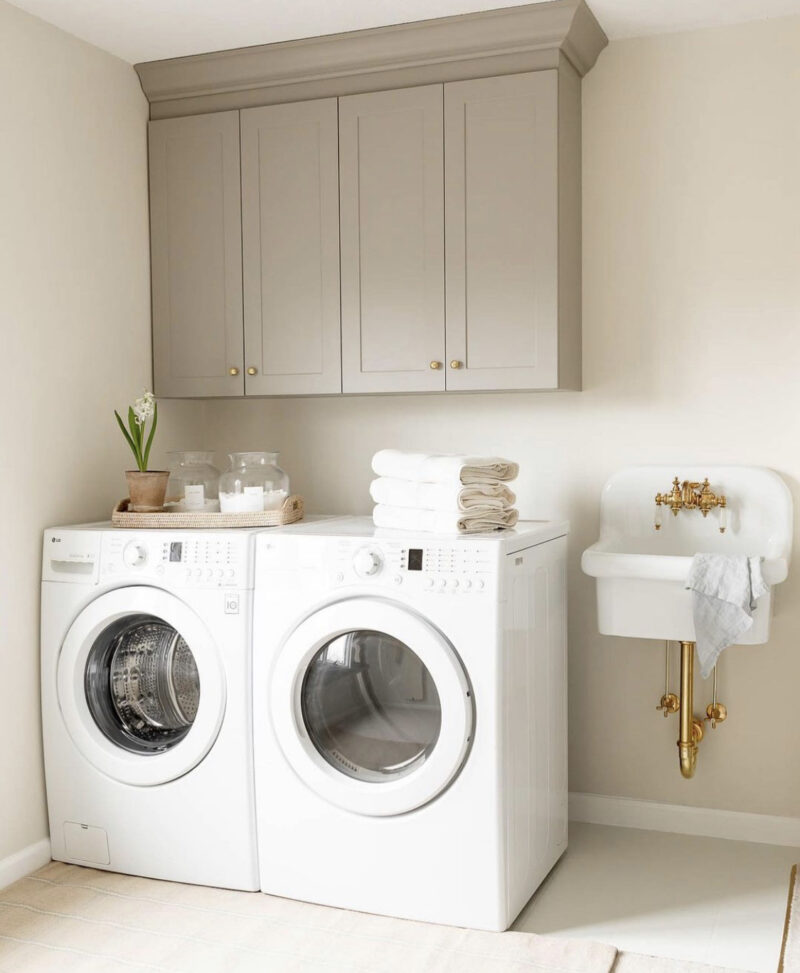 Are you kidding me? Leave it to @julieblanner to absolutely nail the simple but elegant design in her laundry room. That sink is a show stopper. Just goes to show you don't need to over design a space. The putty colored cabinets in combination with the gold is perfection.
BEAUTIFUL BEDROOM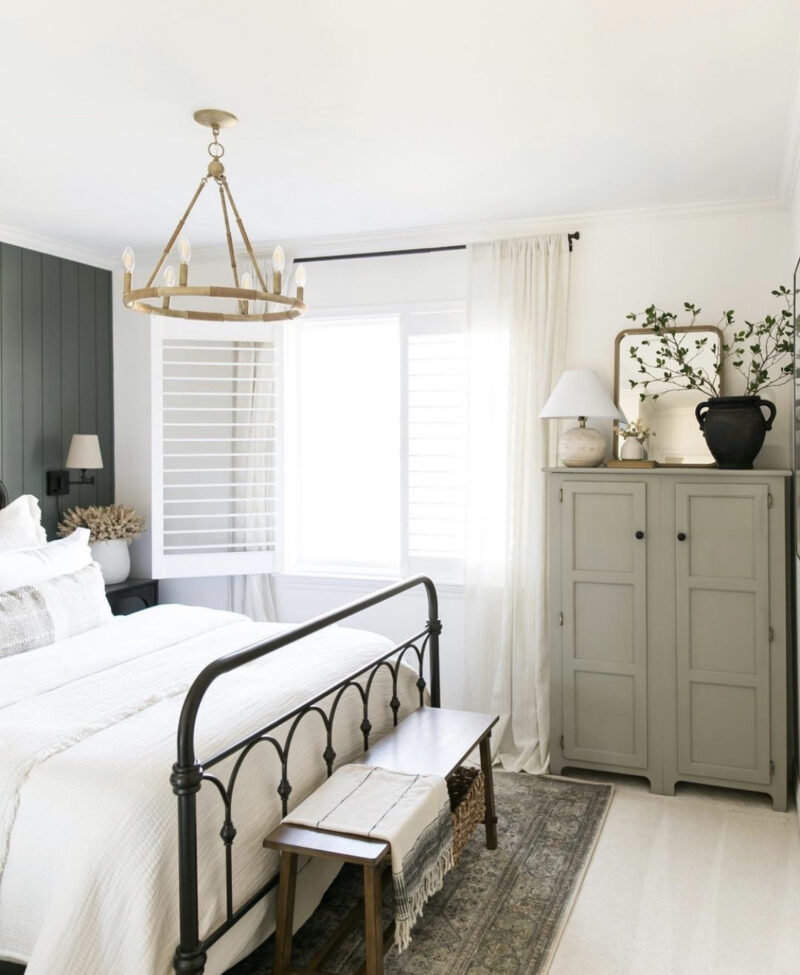 Jennifer with @our.dwelling.place is a new find for me. I have been pouring over her beautiful home. They recently built and are putting their DIY skills to work to make it a unique and gorgeous home. So many warm and beautiful touches. I just love this welcoming bedroom.
If you are anything like me, one of my favorite past times when I was little was walking through model homes with my parents. That is how I feel when I look through the feeds of all of my favorite designers on Instagram. So much inspiration and it's as though you are transported into these pretty spaces.
Wishing you a beautiful and meaningful Easter weekend with your families. See you back here on Monday.