It's Friday! How was your week? We are definitely ready for the weekend. I had some really wonderful conversations with many of you over in my DMs on Instagram. The subject of Instagram came up and how it's gone from inspiration to entertainment. I could chat for hours about this but it reminded me of what I still love about the platform. For years, I have poured over beautiful images, much like in a magazine, and look at every little detail. Friday Eye Candy was always a staple around here so I thought I would bring it back today with these pretty spaces. I look at beautifully designed spaces like art and I love sharing what inspires me.
LAYERS OF STYLE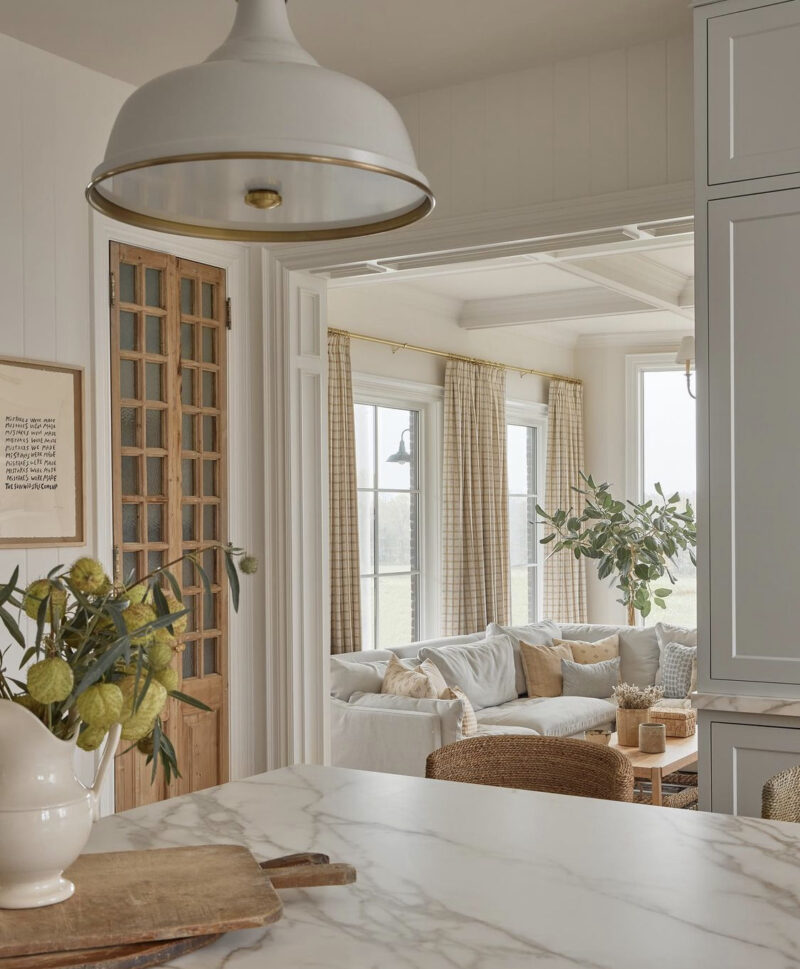 @ashleymontgomerydesign
These are the images I love to pour over. This space is so beautifully designed. The wood tones, the detail in the ceiling, and those gorgeous window treatments. I want to curl up on that sofa with a cup of tea.
THOSE LINES, THOUGH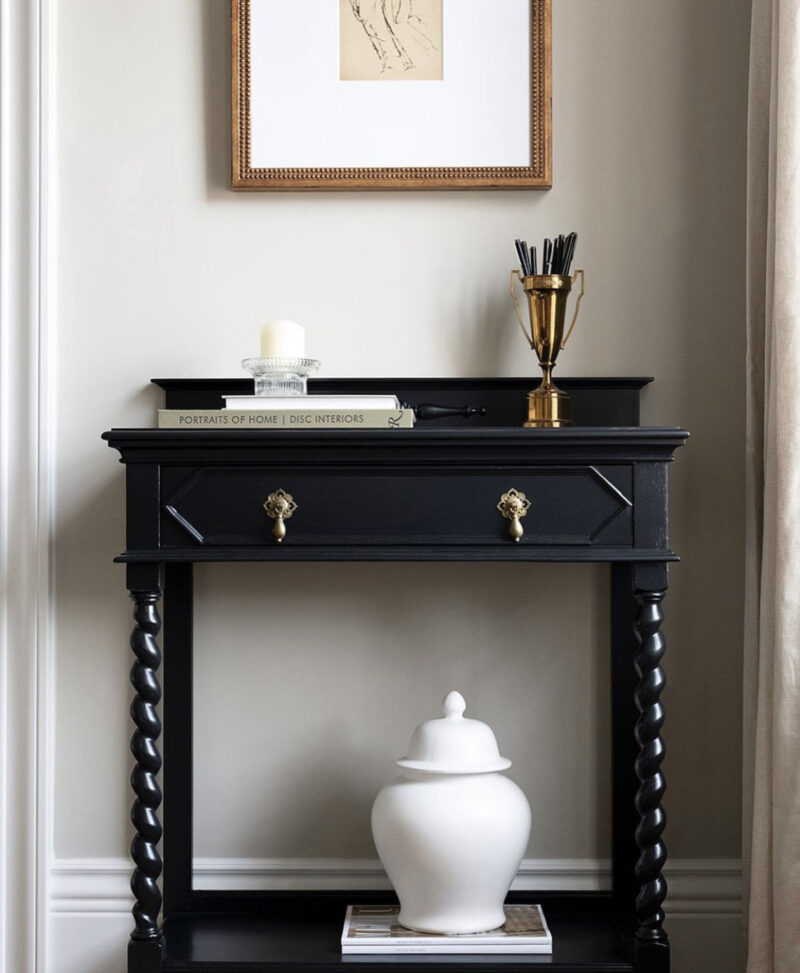 @roomfortuesday
This simple but beautiful moment really stopped me in my scroll. I am obsessed with this furniture makeover. The lines on those legs! So simply styled, but so much beauty.
GORGEOUS MILLWORK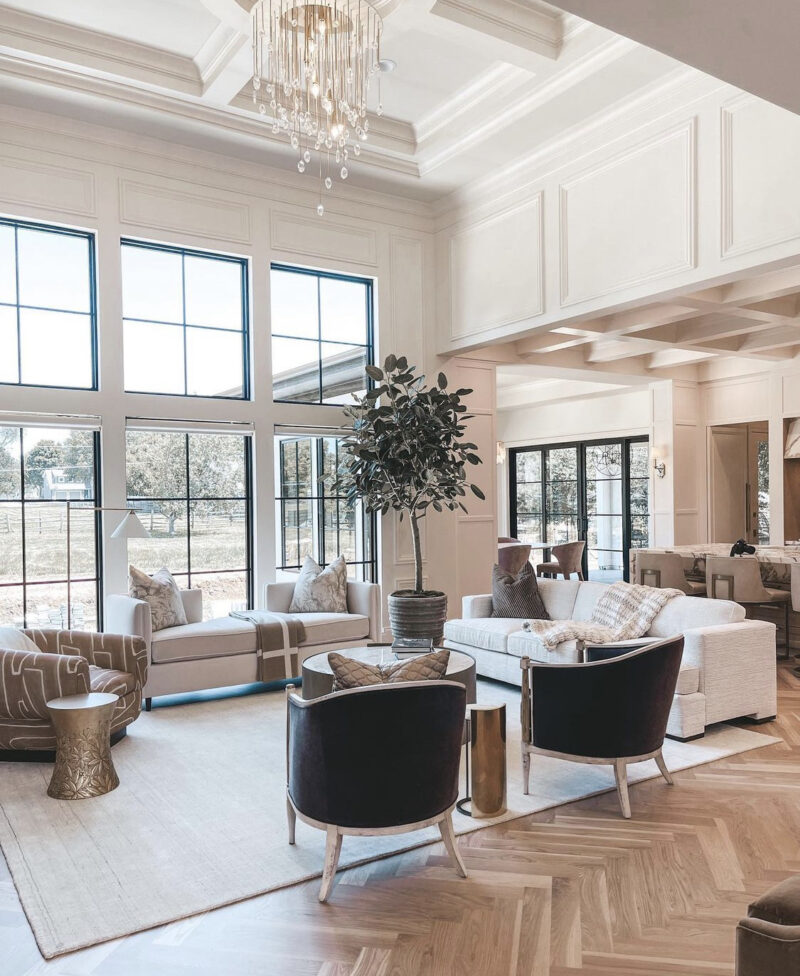 @cellajaneblog
Becky's home in Kansas City may be one of my favorite homes ever. It's absolutely stunning. Between those floor and that millwork. So so pretty.
LOVELY SHADE OF GREEN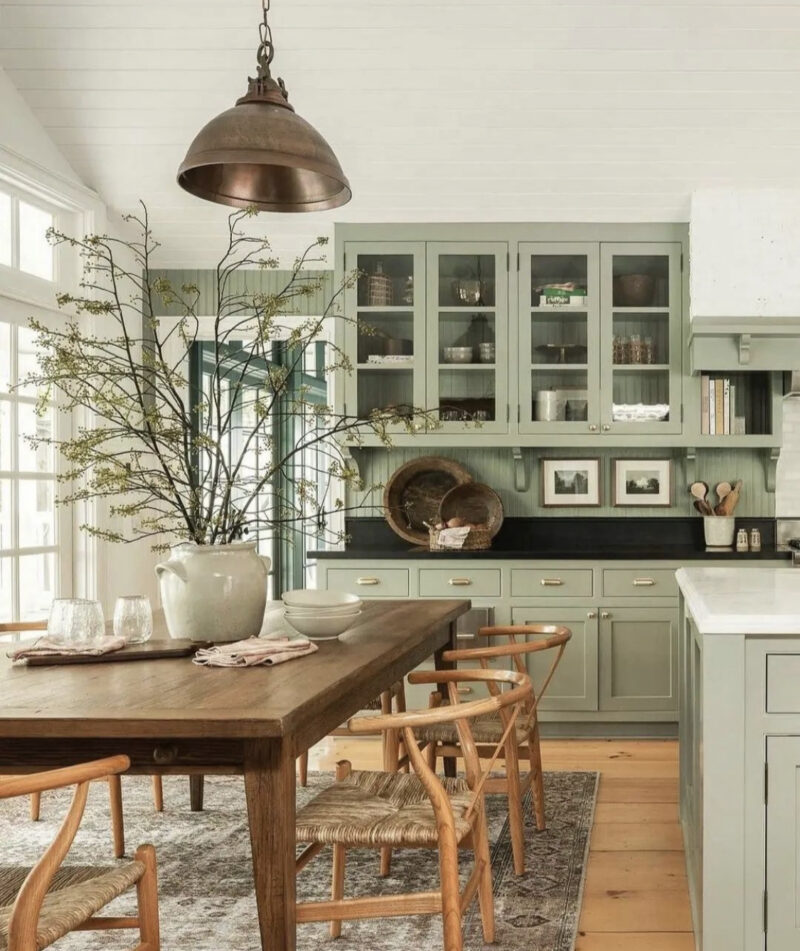 @amberinteriors
I love the use of different colors, wood tones, and countertops to really created this layered look. While new, it looks like it's been there forever . . . in the best way possible.
WARM WOOD TONES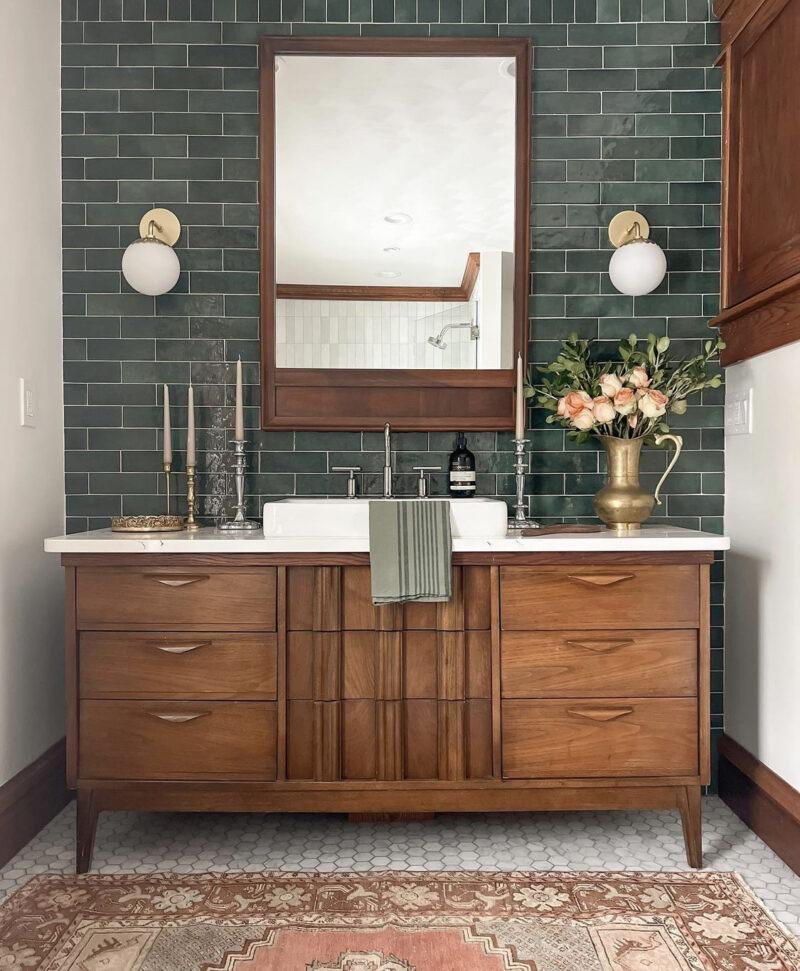 @stefmturner
This bathroom is calling my name. Such unique vanity and I appreciate the candlesticks and antique vase. So much charm in one small room.
Every single space is just so gorgeous. I think the common thread is that while beautifully designed, they all feel warm and inviting. That is definitely the feel I hope to achieve in our home.
CHARMING ACCENTS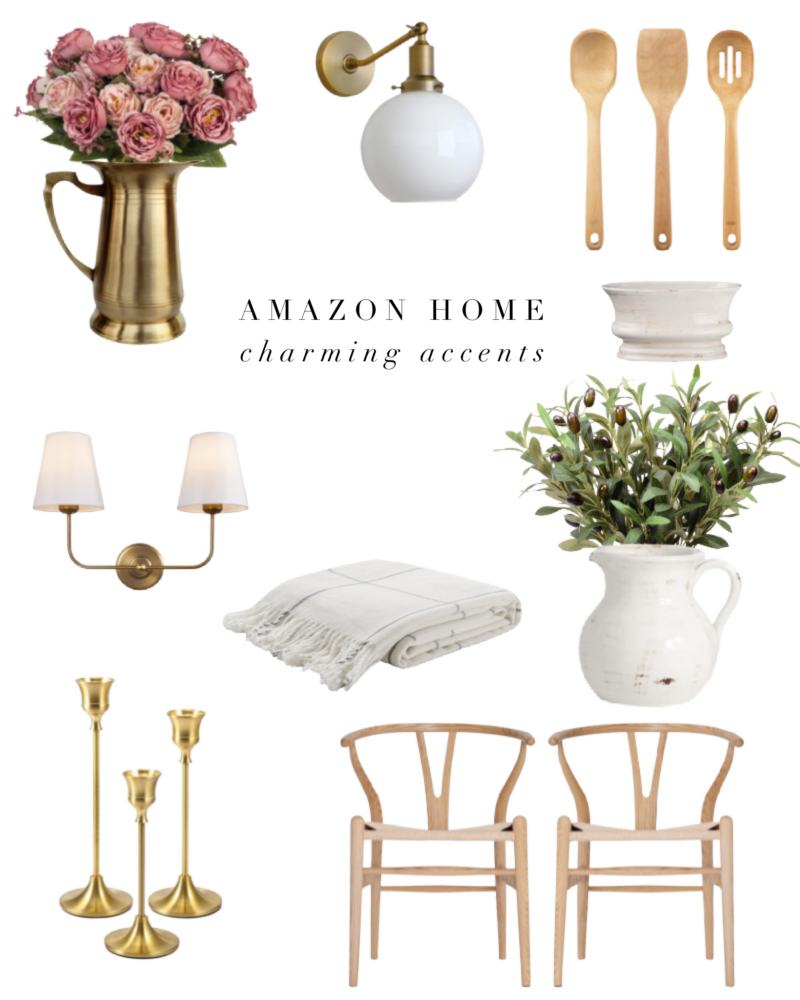 I rounded up a few charming accents from Amazon that will give you that warmth and charm.
Wishing you all a really beautiful Friday. I hope you find a moment to do something kind for yourself. And if you are looking for more inspiration, Eye Candy posts can be found here.
*Speaking of Instagram, it's not letting me login from my latop to link the IG addresses under each photo. I have my IT guy/hubby working on it.