Covering a lot of ground today! Everything from organization to fun finds. There's a little bit of everything in today's Friday Eye Candy.  I was so excited to stumble upon an awesome sale which could make a big impact on a bathroom remodel you may have planned. Wishing you all a great Friday. We have sunshine now but are looking forward to the rain coming down later this afternoon.
AROUND THE HOUSE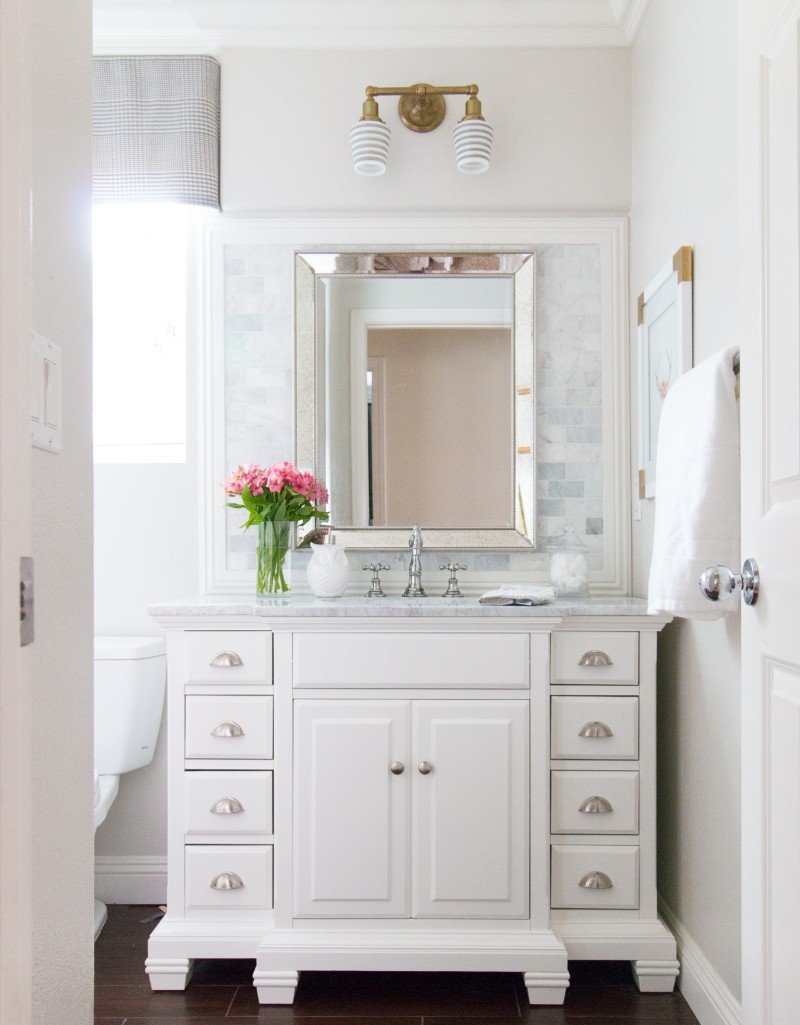 Part of my Friday routine is doing a quick clean in each bathroom (mirrors, countertops and floors) just to start out the weekend on the right foot. I also try to add fresh flowers. But I wanted to let you know that this vanity is 20% off right now. That's an awesome deal. We LOVE it. We did this entire bathroom ourselves and choosing this vanity really helped us design the rest of the space. Highly recommend. You can find it here.  The rest of this bathroom reveal can be seen here. 
Do you follow Studio McGee? I have for years now and I love every single home they design. My favorite color (or absence of color as the case may be) is white and they gravitate towards the light and bright with all of their spaces. I want to magically be transported into this kitchen. Adore.
A YUMMY TREAT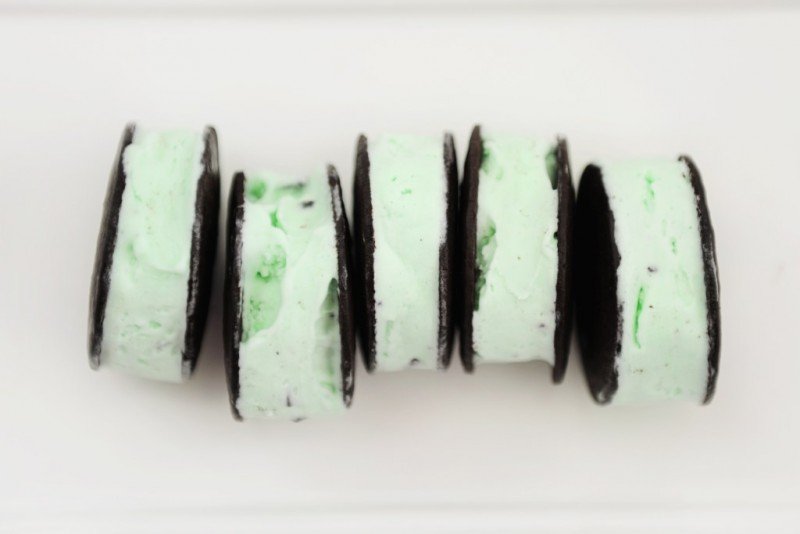 These are making my mouth water. I LOVE mint ice cream and these have my name written all over them. My children love it too so I think I will use Tammy's brilliant idea next week for St. Patrick's Day! So so scrumptious looking. You can get the details over on Tammy's blog, Pink Peppermint Design.
GETTING ORGANIZED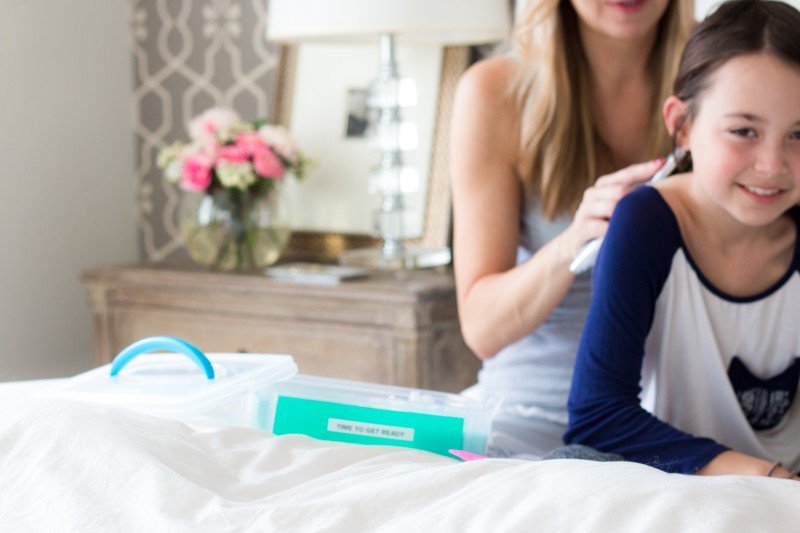 Are we the only ones who never do hair in the bathroom. Well, I do mine in my bathroom but  we are all over the house when we do my daughter's. Finally found a system that works for us.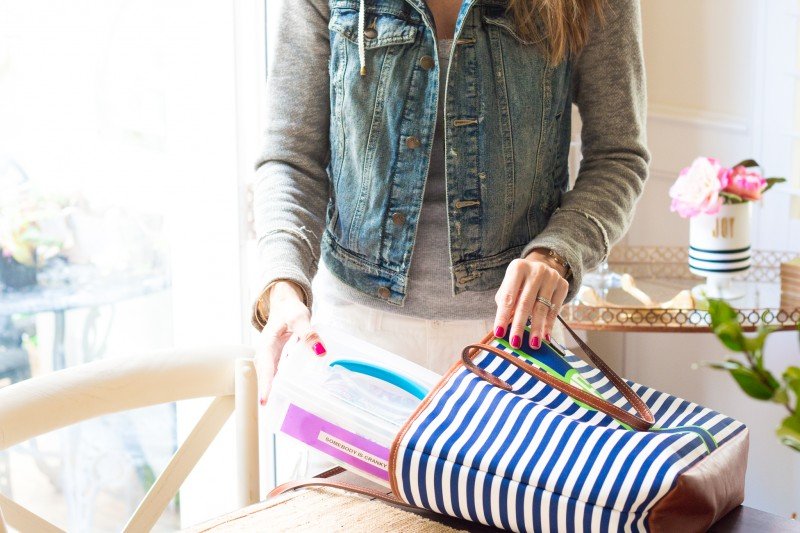 jacket (sale) | white jeans | striped monogrammed bag
In fact, I put together three different kits that have been saving us lately. The older the children get the more we are on the go and the, "Somebody is Cranky!" kit is a lifesaver. And sadly, I'm usually the one needing a quick bite to eat! See all three kits over at Jen's blog, I Heart Organizing. 

FUN FINDS
When I was at Target the other day I scooped this up for $8. I figured I didn't want to make it for that and it's much cuter in person than this photo shows. I will try and snap one of it in our home soon. I haven't picked up seasonal decor in forever but this one is really a cute find.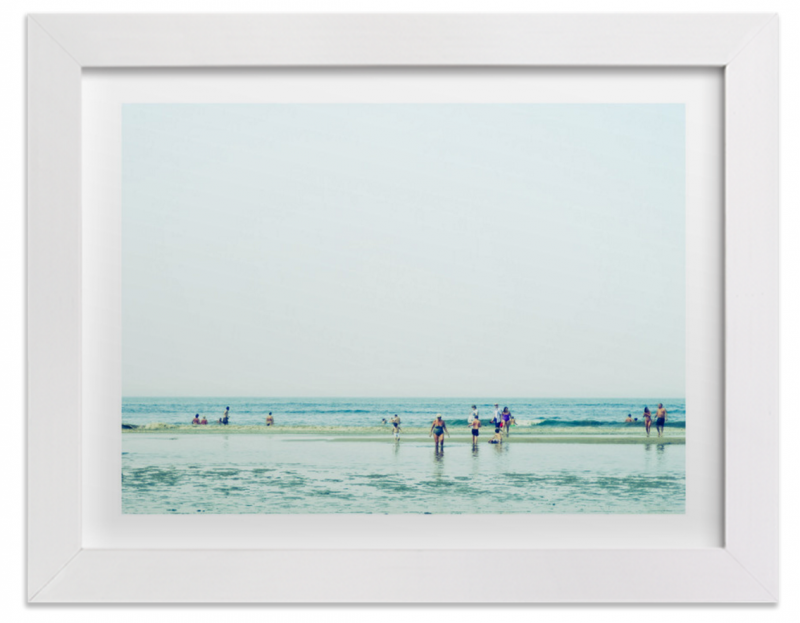 mint beach by alexandra feo
I am on the search for some new artwork and I can't stop looking at all of the beach prints over at Minted. Maybe it's because I grew up near the beach or maybe it's just because they are so universally appealing, but they all captivate me. My issue is choosing one. Also inspired to whip out my own camera and head to the beach. Not sure I can capture it in the same way but I might try.
I hope you all had a great week. Ours was a bit tough with the loss of a friend. So we are clinging close to our family and clocking more snuggles. Oh, and don't forget we have to move our clocks ahead this weekend.
Enjoy your day.